Liverpool's stellar performance in the 4-0 victory over Borussia Dortmund on Sunday proves Brendan Rodgers has yet more strings to his bow, writes Jack Lusby.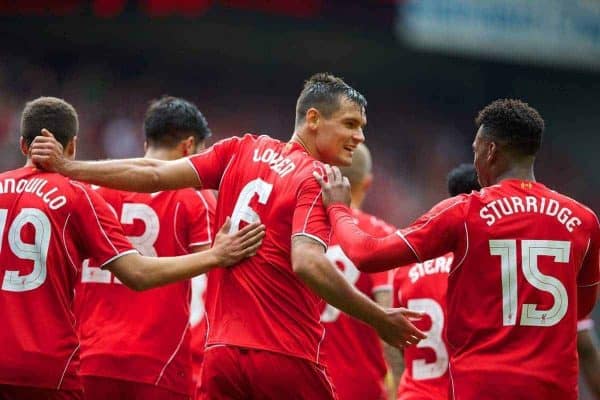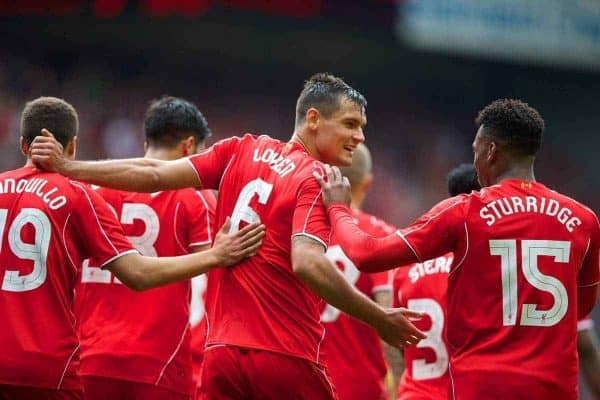 A wet and windy Sunday on Merseyside saw Liverpool host Bundesliga tour-de-force Borussia Dortmund, with the Reds running out comfortable victors in a 4-0 triumph.
Goals from Daniel Sturridge, new signing Dejan Lovren, Philippe Coutinho and Jordan Henderson provided Liverpool with the flourish that a phenomenal team performance sorely deserved.
This success capped what can be considered a productive pre-season period, wherein which Brendan Rodgers' side also defeated clubs such as AC Milan and Manchester City.
Following last season's—ultimately unsuccessful—charge on the Premier League title, the Reds will find themselves in the company of this calibre of opponent more often; the Anfield side will compete in the Champions League in 2014/15.
Much of last season's majesty was down to the goalscoring, and all-round, exploits of Uruguayn maverick Luis Suarez.
However, following the striker's £75 million move to Barcelona this summer, Rodgers finds his side with a gaping void.
Fears of such a deficiency were allayed in this particular victory—Liverpool's most significant in pre-season due to the near full-strength side the Northern Irishman deployed.
Against Der BVB, Liverpool showed that they are able to flourish without their former star.
In fact, it may transpire that the style of play that Rodgers' Reds employ could be better off without Luis Suarez.
Luis Suarez at Liverpool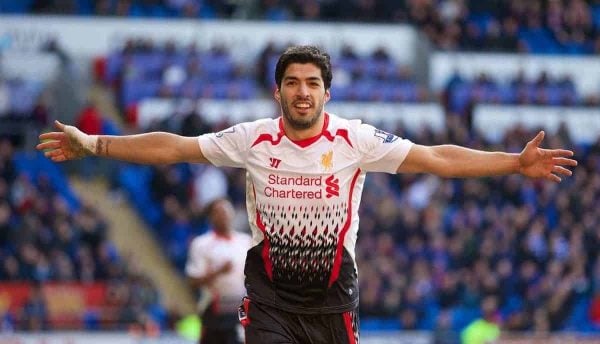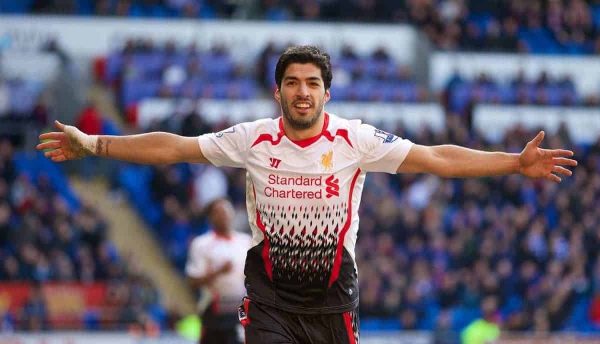 There is no denying that Suarez was and is a world-class talent, a player who will arguably provide the focal point in a Barcelona side that also includes world football's premier talent: Lionel Messi.
With Messi now able to perform in a more natural No. 10 role, and Brazilian maestro Neymar in the wide-forward role so effective on the international stage, Suarez will be tasked with providing the La Liga side with a dominant cutting edge.
At Liverpool this was much the same—Suarez was never a sideshow.
Rodgers understood the qualities of this unique player and played to them astutely, moulding a free-flowing, attacking side around the 27-year-old.
All forward play went through the Uruguayan, and the striker's pressing game—with a tenacious bite—was integral to Rodgers' style.
However, it could be argued that, as Liverpool's de facto best player, Liverpool's focus as a unit was blurred.
Suarez is a deservingly talented individual, but perhaps a detractor from an overall style.
Searching for a Replacement
Kopf hoch, @woodyinho! // Chin up, cheer up, Marco Reus! #bvbs04 pic.twitter.com/tNwo5Axa6H

— Borussia Dortmund (@BVB) March 25, 2014
Calls for a 'marquee' centre-forward signing have been incessant this summer—the speculation surrounding a supposed interest in Dortmund forward Marco Reus has become beyond parody.
More recently, Monaco sharpshooter Radamel Falcao and PSG second-fiddle Edinson Cavani have been linked, tentatively, with a move to Merseyside, courtesy of the Liverpool Echo.
The remarkable finances involved in these deals underline this reported interest, surely, as a fallacy.
The term 'marquee' is one that has no place in modern football—a signing should not be judged on merit of celebrity, more on the effectiveness of said player and an overall worth to the team.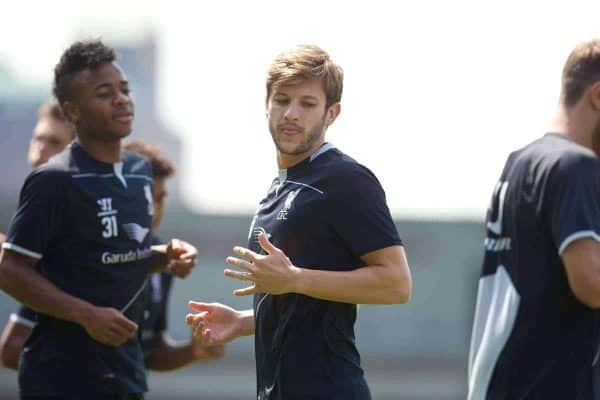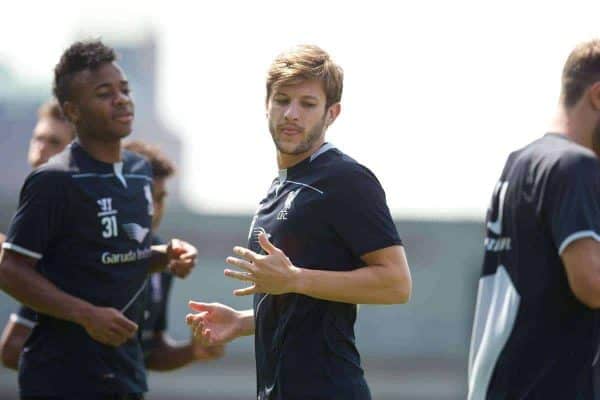 Gladly, so far at least, Rodgers has distanced himself from any such signing—the most high-profile acquisition so far is that of Adam Lallana from Southampton, and the England international can hardly be described as 'marquee'.
In this distancing, and as evidenced in the despatching of Der BVB, Rodgers has embraced a switch in system, with more focus on build-up play and support coming from the midfield and the flanks.
This switch, in Suarez's absence, was paramount, and could see the Reds continue their success in a more team-orientated sense this season.
Vs. Dortmund

Having primarily utilised a modified 4-3-3 or, at times, a well-drilled 4-1-2-1-2 midfield diamond last season, against Dortmund the Ulsterman effectively laid his side out in a surprising 4-2-3-1 system.
Emre Can joined captain Steven Gerrard as the side's midfield base, to varied success.
Meanwhile, supporting lone striker Daniel Sturridge were a fluid attacking midfield composed of Raheem Sterling on the wide left, Jordan Henderson on the opposite flank and Philippe Coutinho as the main creative outlet in the No. 10 role.
The fruits of this layout proved exceptional against Dortmund, with the rampant Sterling and Coutinho in particular running riot.
Following a mixed experience as part of Roy Hodgson's Three Lions at this summer's World Cup, Sterling has hit the ground running once more following a return to the Liverpool fold—a goal within six minutes of this return against Olympiakos proving just as much.
Liverpool's No. 10, Coutinho, seemingly embodies everything this team is attempting to achieve technically and mentally—as playmaker, the Brazilian's ability to find space either for himself or his teammates links together a fluid system.
This second half move by Liverpool today… pass and move… words can't describe: http://t.co/67sWnN1FJS (via @lfc_buzz)

— This Is Anfield (@thisisanfield) August 10, 2014
This system relies on the constant movement of players like Henderson and Sturridge—the former whom possesses a relentless engine—and against Dortmund this was supplemented by the forward, overlapping runs of Glen Johnson and Javier Manquillo is order to create space once more for other teammates.
The success of these individual players as part of a fluid, cohesive team body go some way to prove that Liverpool can remain a force to be reckoned with in the absence of their former star forward.
Worth remembering the players that Dortmund had missing at Anfield, but Liverpool played some really lovely stuff at times today.

— John Bradley (@jbradleymedia) August 10, 2014
It is worth mentioned, of course, that this was a Dortmund side that was missing the talents of Roman Weidenfeller, Mats Hummels, Ilkay Gundogan, Jakub Blaszczykowski, Nuri Sahin and the aforementioned Reus—all key first-team players.
However, Jurgen Klopp still fielded a strong side—a side which underperformed massively.
Torn apart time and again by the resplendent attacking charge of Sterling, Coutinho, Henderson and Sturridge, Der BVB found themselves at odds with a system nurtured carefully by Rodgers.
A system which, at this juncture, seems to reward the Reds manager's charges equally and in droves.
Is Liverpool's style of play better off without Luis Suarez as the main man? Let us know in the comments below.