As Liverpool face a visit to White Hart Lane to take on Spurs on Sunday, Jack Lusby gets the perspective of Tottenham fan Paul Wells.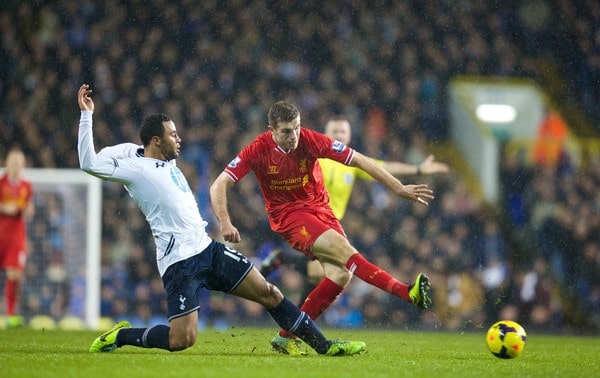 Tottenham vs. Liverpool. White Hart Lane, Sunday 31 August, 13:30pm.
A cagey victory over Southampton was followed by a heavy defeat to Manchester City as Liverpool opened their Premier League campaign in mixed fashion.
Two difficult ties are followed by a further test on Sunday, with Spurs the latest opponent for Brendan Rodgers' men.
The Lilywhites have won both of their Premier League games so far this season, sitting comfortably at the league table's summit.
We spoke to Spurs fan Paul Wells, who gave an insight into the club's summer of change under Mauricio Pochettino and predictions for the game and the season ahead.
Hi Paul, are you happy with the way things have gone for Spurs this summer?
After the hectic summer transfers of last season I was very happy to see Spurs putting more thought into their purchases, focussing on young talent that will develop in contrast to the quantity of players brought in during last summer's reshaping.
You can never base the year's expectations on pre-season, however our performances during that spell began to highlight the depth and ability to rotate that our squad possesses—something I don't think I've ever seen in a Spurs side.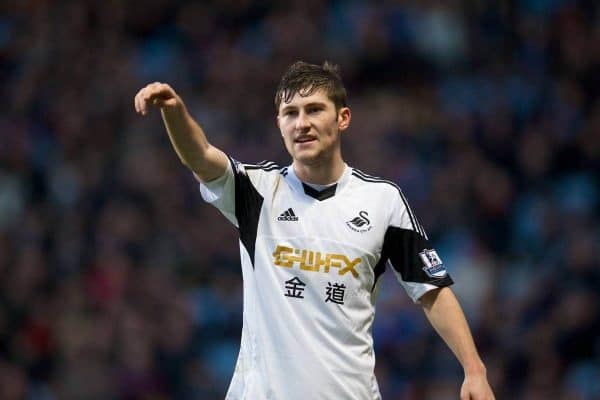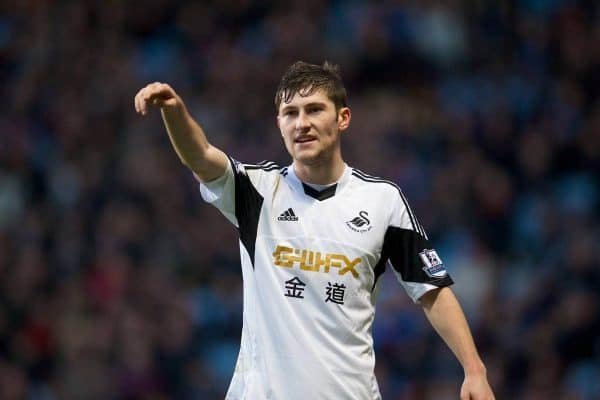 Which signings are you most impressed by in particular?
No defender in the Premier League has ever scored two goals in their first two games—not to mention the two clean sheets he played his part in—so I can't ignore Eric Dier; he's already won over the Spurs following. An absolute steal for £4 million.
Ben Davies' signing has had an interesting effect, seemingly spurring on Danny Rose to work hard to keep his place. Davies has looked sharp at left-back (a position Spurs often seem to struggle filling) so I'm excited to see the two pushing for the place.
Who do you tip to break through into the Spurs first team this season? Harry Kane has enjoyed an impressive start so far, whilst Erik Lamela has been hotly tipped.
Kane couldn't dream of a better time to break through. He's 21 years old and just beginning to look like he can handle the physicality of the Premier League, during a time where Spurs really need a big presence up top—he's seemingly above Roberto Soldado in Mauricio Pochettino's pecking order as well.
If Soldado's confidence is his major weakness, Kane's desire to shoot at any opportunity is his greatest strength, similar to Jermain Defoe in his prime.
All Spurs fans love to see a player come through the ranks and become a star, as I imagine Liverpool fans felt about Sterling. A good Europa League run will hopefully allow him to make his presence known.
Lamela can only improve, I've believed in him since the day we signed him and have no doubt that his fellow countryman will get the best out of him.
And which players do you expect/want to leave this summer?
As much as it saddened me, Michael Dawson was high on that list. He's been a loyal servant to Spurs but unfortunately Tottenham had to let him go, he would never make it into a top-four side and that's where we want to be, so it was an easy decision.
Kyle Naughton is exactly the same, often making individual errors leading to goals. Admittedly he's spent most of his time being played out of position at left-back, but he's consistently costing us points. I can't even blame it on inexperience any more—he's nearly 26 and most games he just seems to make up the numbers.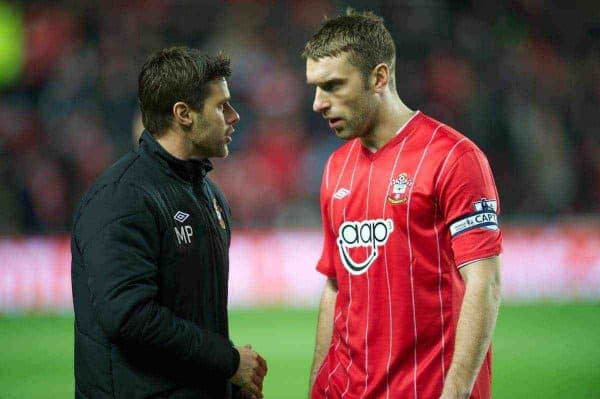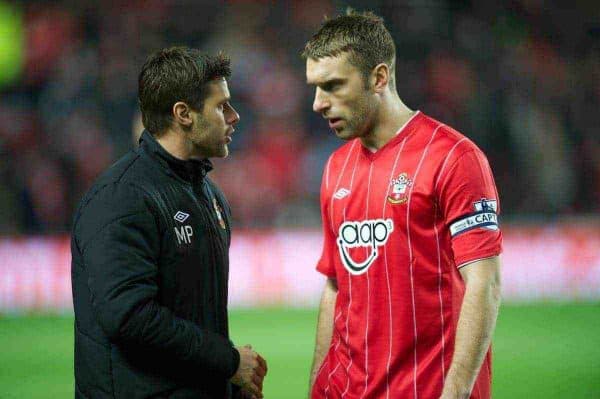 What is the minimum expectation for Mauricio Pochettino at Spurs this season? Will he be given more time to succeed than previous managers?
I was surprised at how some Spurs fans really didn't think he was the best man for the job. I can't think of anyone I'd rather have, given the options following Tim Sherwood's departure.
Unfortunately acquiring Champions League is a must following our first spell there.
I'd like to think if Spurs finished fifth he will be given more time, but if he fails to cement the team within the top six throughout the season he could go as early as Christmas—Daniel Levy can be very unforgiving.
Last time out saw Spurs humiliate Harry Redknapp's QPR at White Hart Lane, with Nacer Chadli scoring two. Do you see the Belgian continuing in the first team against Liverpool, or will Pochettino rotate once more?
I would love to see Chadli start again. I'm not afraid to admit I had my doubts about him, especially when we sold Gylfi Sigurdsson, who I rated higher than Chadli.
However, he is giving everything to impress Pochettino and the fans, refusing to be sold this summer, admitting that the step up to the Premier League was difficult last year.
I think we'll see him alongside Christian Eriksen and Lamela as the three attacking midfielders again, hopefully it will work just as well against a much stronger unit in Liverpool.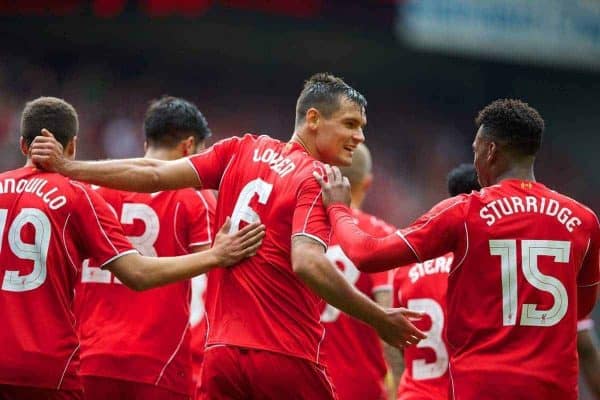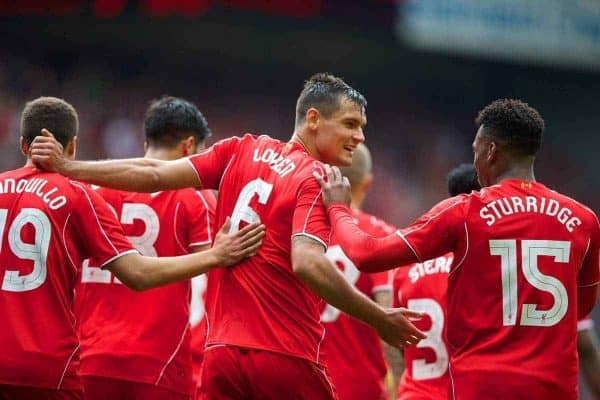 Onto Liverpool, Rodgers has now signed nine players this summer, who are you most impressed with and why?
I hope Liverpool supporters don't have to endure the same torment of watching the team "gel" as Spurs fans did last season. Many of Rodgers' additions already have Premier League experience so I imagine it won't be the same sort of ordeal.
Dejan Lovren was a player I admired last season and based on those performances he should certainly exceed expectations in a much stronger side.
I was massively disappointed when Spurs made no real effort to bring him in, with Pochettino's influence.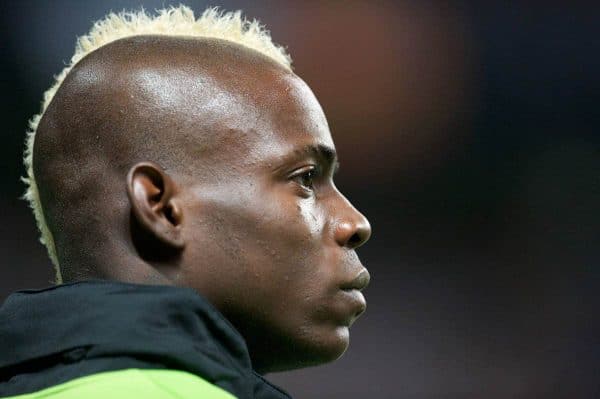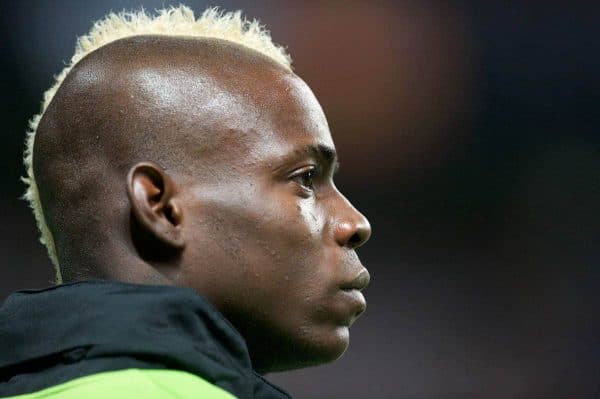 Mario Balotelli—will he succeed at Liverpool?
Balotelli often seemed lacklustre when he was at Manchester City—his attitude obviously affecting his football at times—but based on his performances in a frankly awful Milan side last year I think he is Liverpool's best bet at filling the Suarez-shaped hole up front.
Whatever outcome, I'm forever thankful to Liverpool for bringing him back into the Premier League spotlight.
Who do you see as Liverpool's main threat overall?
Sterling, without a doubt.
He's one of the best young talents in the world and I'm terrified at how much of a threat he will be if he fulfils his potential. I hope the chemistry he has with Daniel Sturridge continues to grow and transfers to the England team.

How about your predictions for Sunday and the top four in general?
I would be doing a disservice to Tottenham fans if I didn't back Spurs to win, despite Liverpool's destruction of us at White Hart Lane last season. So I'm going to say a closely fought 2-1 to Spurs.
It's important for us to prove ourselves against a top side after this great start to the season, but I doubt Liverpool will take the loss to City as anything but an opportunity to bounce back.
I believe Spurs can achieve fourth place, but it entirely depends on whether Arsenal and Manchester United continue to not play their best, as they have so far, as well as Everton's continued improvement.
I will be stunned if Liverpool don't acquire Champions League football again this season.
Finally, who would make it into your Liverpool/Spurs combined XI?
Lloris; Dier, Lovren, Vertonghen, Moreno; Henderson, Gerrard; Eriksen, Sterling, Lamela; Sturridge.
Paul Wells has recently moved his opinion and analysis of Spurs' 2014/15 season to it's own home, his Twitter account. Follow Paul for the opposition's perspective of Sunday's game.
What are your predictions for Liverpool's visit to White Hart Lane on Sunday? Let us know in the comments below.