With Fabio Borini turning down a move away from Merseyside on transfer deadline day, Jack Lusby asks where the striker now stands at Liverpool.
Perhaps the biggest disappointment for Brendan Rodgers this transfer window was the failure to shift Italian striker from his Liverpool squad in a big-money move.
A peripheral figure following a return from loan with Sunderland last season, it was made clear that Borini was surplus to requirements on Merseyside, Rodgers claiming the youngster's "game time may be limited, it will be very limited."
Both Sunderland and QPR made their interest concrete on the final day of the season, with Harry Redknapp's Rs coming closest to a deal.
#LFC have accepted QPR offer. Deal worth around £12million including add ons for Borini. Player granted permission to hold talks

— James Pearce (@JamesPearceLFC) September 1, 2014
Borini's deal to #QPR: Fee agreed with #lfc – £10m rising to £13m – but wages the issue. Player wants £90k-a-wk. Club offered £58k so far.

— James Olley (@JamesOlley) September 1, 2014
Borini dug his nails in, however, with his astronomical wage demands curtailing the transfer.
This leaves the striker in a compromising position within the Liverpool ranks—what next for Fabio Borini?
At Sunderland
Last season, on loan at Sunderland, Borini made himself a key member of Gus Poyet's first-team XI.
The 23-year-old Italian scored seven goals in 32 Premier League appearances, with a further two assists; these included important goals against Newcastle United and Chelsea.
Alongside Conor Wickham, Borini proved the catalyst to Sunderland's late surge up the table, securing their future in the Premier League once more.
Furthermore, Borini was central to the club's Capital One Cup win.
As a result, Poyet made signing the striker a priority this summer, telling reporters "we will do everything possible to get Fabio to the club."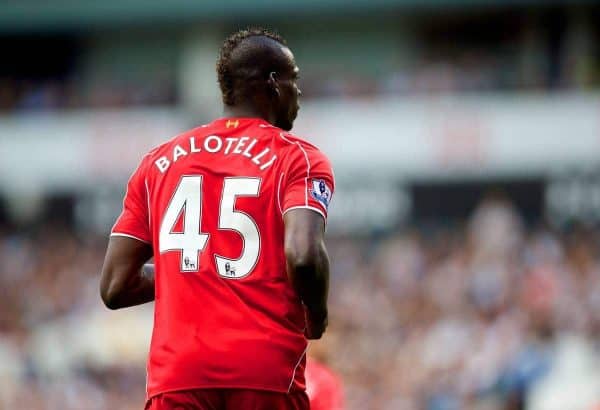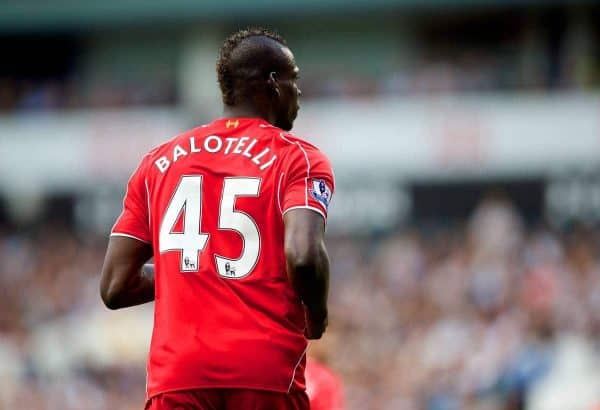 New Faces
Returning to the club following this loan spell, Borini would be forgiven for believing—looking at the club's other attacking options—that he may have had an opportunity as third-choice striker, particularly given an impressive late showing for Sunderland.
However, Rodgers clearly had other ideas, with a pair of new faces wedged between Borini and a starting place.
Fabio Borini played just 513 minutes of Premier League football in a Liverpool shirt. pic.twitter.com/sPILSB5JTB

— Squawka Football (@Squawka) September 1, 2014
Prior to the departure of Luis Suarez this summer, the Reds confirmed the acquisition of veteran goal scorer Rickie Lambert; a lifelong Liverpool fan, this was a dream move for the striker.
Immediately, and with Borini looking set to stay with the club at that juncture, Lambert became the club's de facto third choice centre-forward; the returning loanee forced down the pecking order further.
This continued following the sale of the Uruguayan talisman, and Lambert's cameo appearances so far this season prove his worth to Rodgers' side.
Joining Lambert at Liverpool this summer is Italian maverick Mario Balotelli—a £16 million signing and a much-vaunted solution to the club's attacking problems.
The 24-year-old striker made his debut against Spurs to promising effect, and will continue to progress under Rodgers.
Balotelli will likely partner Daniel Sturridge throughout the 2014/15 season as Liverpool's first-choice attacking duo.
Strange decision by Fabio Borini to price himself out of QPR move. He isn't going to get many, if any, chances at @LFC if he stays past 11pm

— Dominic King (@DominicKing_DM) September 1, 2014
So where does this leave Borini? A move away would seem the best option, right?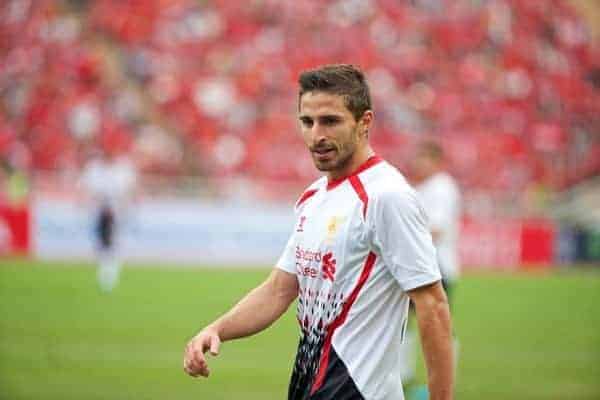 Resurrection
The Italian clearly has other plans.
Pricing himself out of a move away from the club is a bizarre move, given the options that Rodgers now has at his disposal; however, this serves as exemplary of the striker's determination.
During pre-season, Borini underlined this physically, posting evidence of a rigorous personal training regime via his Twitter account.
https://twitter.com/borinifabio29/statuses/484070596008247296
The 23-year-old followed suit following the happenings of transfer deadline, declaring himself "very happy" with his decision to stay with the club.
https://twitter.com/borinifabio29/status/506757652446461952
https://twitter.com/borinifabio29/status/506757755093680130
https://twitter.com/borinifabio29/status/506757871200378880
This "important decision" of Borini's sets a serious challenge for the striker—no self-respecting footballer should be happy with a place on the substitutes' bench.
This decision is reminiscent of that of Jordan Henderson two summers ago; the England midfielder was offered as part of a deal for then-Fulham striker Clint Dempsey.
The midfielder turned down the opportunity and set to stake his claim for a Liverpool first-team place under Rodgers.
Now, Henderson is one of the Ulsterman's key players—a remarkable turnaround.
Two years ago Jordan Henderson turned down Fulham. Let's hope Fabio Borini can make the same impact.

However, I doubt he'll get a game.

— Mersey Reds (@MerseyReds1) September 2, 2014
The same could be said of the previously written-off Jon Flanagan, now an important figure in the Liverpool squad.
It is clear that this resurrection is what Borini has planned.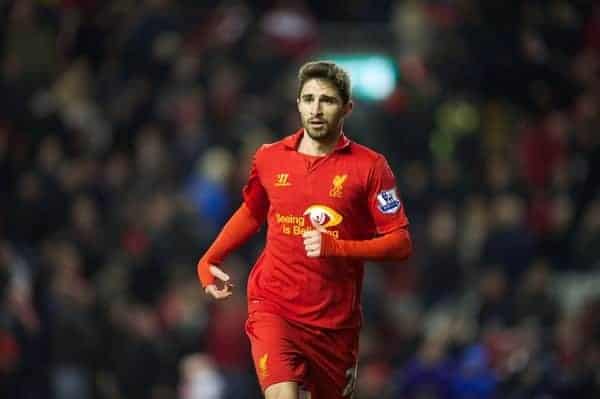 Borini's Role, 2014/15
At this juncture, having turned down a move away, Borini is undoubtedly Liverpool's fourth choice striker for the 2014/15 season, behind Sturridge, Balotelli and Lambert.
https://twitter.com/Brenzie/status/506792100349100033
It could even be argued that Raheem Sterling, utilised as an unorthodox striker, would find himself above Borini in the pecking order.
However, the 19-year-old is proving himself at his best in the No. 10 role, and should make this his own this season.
Balotelli and Lambert are similar options; strong, creative and adept from long-range, the duo would likely vie for one attacking slot.
This leaves an opening for deputy to the quick, intelligent Sturridge, and this could be where Borini sees his opening.
Borini is the striker most akin to Sturridge in the Liverpool squad, and with the England international particularly susceptible to injury—and with the Reds facing a long, arduous campaign—the Italian may deputise in a front-two on occasions.
I think #Borini and #Lambert leading a diamond would be a good combination. I've always thought having 4 strikers is essential. #LFC

— LFCZA ?? ???? (@LFCZA) September 2, 2014
Currently competing in the Premier League, Champions League, FA Cup and the Capital One Cup, there are plenty of opportunities for peripheral figures at Liverpool this season.
Borini has to grab these opportunities with both hands.
[poll id="239″]
It's a long shot, but Borini could follow Henderson and Flanagan in forcing his way into Rodgers' thoughts; it's clear that that's his desire.
Can Fabio Borini force his way into the Liverpool first-team this season? Let us know in the comments below.