With Liverpool set to travel to West Ham United's Boleyn Ground on Saturday in the Premier League, Jack Lusby talks to former Liverpool and Hammers left-back Julian Dicks.
West Ham United v Liverpool
Saturday 20 September; 17:30pm kick-off
Premier League
Boleyn Ground
After a miserable home loss at the hands of Aston Villa last weekend, Liverpool will be buoyed somewhat by a tight victory in a first Champions League tie for five years, defeating Ludogorets at Anfield, 2-1.
Brendan Rodgers' Reds travel to West Ham United on Saturday to take on a side whose last Premier League result was a hard-fought 2-2 draw away to Hull City.
We spoke to West Ham legend and former Liverpool left-back Julian Dicks, who spent the 1993/94 season at Anfield under Graeme Souness, who offered an insight into the London side's successful summer, a season of change under Sam Allardyce and an interesting career move.
Hi Julian, first of all, are you happy with the way things have gone for West Ham this summer?
Yeah, they've bought some decent players, they played hard the other day (in the 2-2 draw away to Hull City) and they looked quite balanced. Like all teams it's just about keeping the players fit and keeping them playing together.
Against Hull the side were very impressive, and their style of play looked to have changed with a more attacking emphasis—do you think the style of play under Allardyce needed to change?
I think so, yeah. I think if you've got the players do it—everything's about personnel—if you've not got the players to do it then you can't.
West Ham have the players to do it, so for me personally, yeah, they need to be more attacking, especially at home.
Do you think the style of play under Allardyce lost the fans somewhat last season?
Well they lost the fans quite a while ago, but football's about winning games and if you can win games it obviously gets the fans on your side.
With West Ham, they expect to see a certain style of football, and unfortunately over the last couple of seasons, that hasn't been the case. So hopefully with the new players coming in, they can put that right.
Which of the new signings are you most impressed with in particular? Enner Valencia played well on his debut against Hull.
They're only good players if they do it week in, week out. Yeah, Valencia cost £12 million and yeah, he scored a great goal the other night, but it's about playing consistently well for West Ham.
I like Aaron Cresswell most, who's a left-back who likes to overlap.
Last season there was a lack of key figures in the West Ham squad, especially with Andy Carroll injured, do you think there's anyone who can step up this season in that respect?
Not really, I think football is now not about someone standing up and shining through. We obviously all know it's a team game.
Taking from the game against Hull the other day, they had a good balanced, they have some strong, powerful players; it's just about keeping them fit and keeping them consistent.
Hopefully, West Ham can have a good season.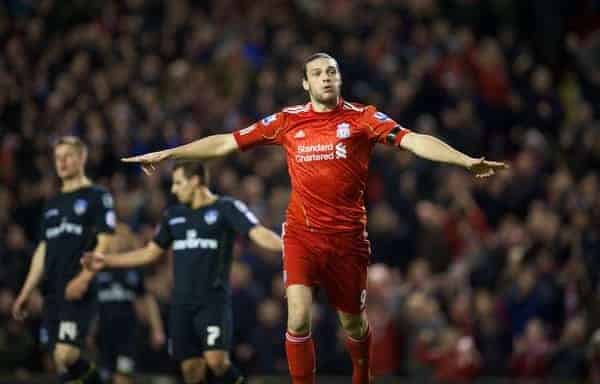 Where do you feel West Ham will finish at the end of the season?
With the players they've got, and I'm basing this on if they play well most games and attacking-wise, I can see them in the top half of the table quite comfortably.
That's where they should be with the players they've got, but as I said they've got to perform week in, week out. We had players like Mohamed Diame who, when I saw him play his first game he was absolutely fantastic, but in the next game it was like he'd never kicked a ball in his life.
You can't afford to have players like that, especially at West Ham who have always been known as a team that plays football, but also that they're a hardworking side. You can't have players that inconsistent week in, week out.
On to Liverpool, you spent a season with the club under Souness before going back to West Ham, what did you take from your time at Anfield?
I enjoyed it, it wasn't a particularly long stay for me, but I made some good friends up there and I played with some fantastic players, the supporters were fantastic, I love Graeme Souness as a manager and as a person, but obviously I was only there about nine months.
I played for one of the biggest clubs in the world and I'm honoured that way.
To score the last goal from a Liverpool player in front of the standing Kop, that was an honour. No one can ever beat that, it's something that's going to stay in the record books, so on a personal level it was a good experience for me.
Brendan Rodgers has signed nine players this summer, who are you most impressed with?
Obviously you look at Mario Balotelli, for me he's a good player and I enjoyed watching him at Manchester City because he's a bit different.
You want him firing on all cylinders every game, you don't want him getting mixed up with the other team and putting him off his game, because to be honest, I would pay to watch him.
He's something different—you never know what's going to happen with him. But he's not one of those players that leads the line, if he's not getting the service he seems to get the hump a little, but hopefully at Liverpool he will get the service from people like Philippe Coutinho.
It's about him doing the job and about Rodgers keeping him focussed whilst he's playing.
I know Liverpool have signed new players but they've also got to keep their best players fit, players like Steven Gerrard and Daniel Sturridge, and if they can I think they're going to have a good season.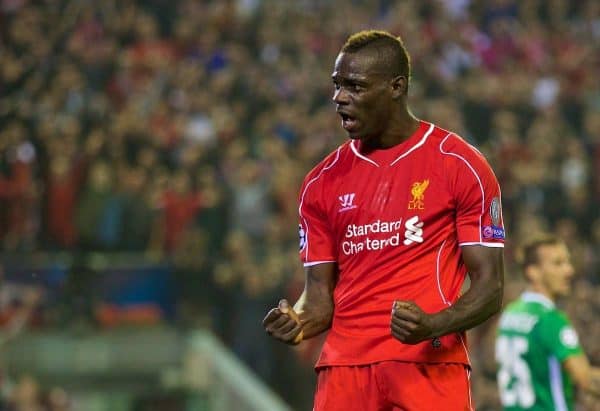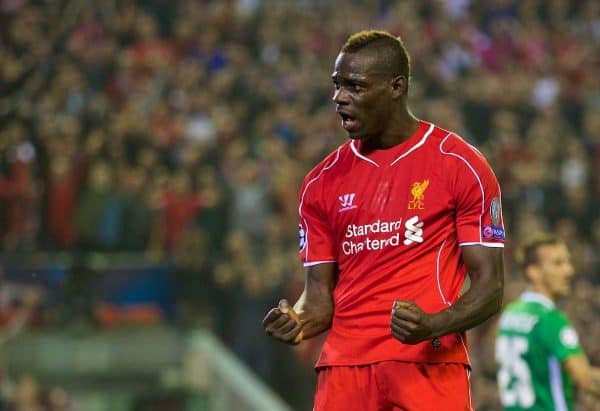 How would you have approached playing against Balotelli?
I would've smashed him. You can't do it so much now but what the players know is that if you kick him he's going to go off his game, and he'd probably want to kick you back and that's all he's going to be focussed on. So if I was playing him I'd go through the back of him.
We saw that against Aston Villa, and they got a result.
What about your predictions for Saturday's game? Do you think West Ham can get a result?
I do. It was a great result against Hull, and a point away from home against anybody in the Premier League is a good result, and I think they'll have a lot of confidence after that game and especially with the new players coming in.
It depends on what side Allardyce puts out and, for me, you have to play Valencia, you have to play Cheikhou Kouyate—you have to play your best side against teams like Liverpool.
At home you always have a chance, if it was at Anfield I'd go 'hang on a minute, this is going to be tough,' but at home, and with they're best team, personally I think West Ham have a chance.
It's about putting Liverpool under pressure, because if you let Liverpool pass the ball they're going to cause you problems.
Your non-playing career has taken an unusual turn in taking charge of the West Ham Ladies FC, how are you finding this role?
To be honest, I enjoy it. I enjoy it a lot because they're honest; they have no egos, no real attitude.
You can do training, and you say 'we're going running today,' and they'll say 'how far?' It's not full of people whinging and moaning, like I used to.
It's obviously a lot different from men's football, and I'm trying to make them a little bit more aggressive, and it's going to take time.
Trying to recruit women for football is still difficult, for every 5,000 blokes that would want to play there's probably five women.
Do you think there's an interest growing though, for women's football?
There is, but it's going to take a long time. With the likes of Arsenal and Man City Ladies, there's a lot growing there.
Some people will never take it seriously. I get tweets saying 'why do I want to watch women's football?'
With the likes of West Ham and some of the teams we play, like Tottenham and Keynsham, it's going to take some time for people to take it seriously.
Julian Dicks is a former West Ham and Liverpool left-back, who made 28 appearances for the Reds in the 1993/94 season under Graeme Souness, scoring three goals. Dicks is now manager of West Ham Ladies FC, and you can follow him on Twitter here.
What are your predictions for Saturday's visit to West Ham United? Let us know in the comments below.