With Liverpool counting the cost of the international break with injuries to Emre Can, Joe Allen and Daniel Sturridge, Jack Lusby assesses the impact of these lay-offs.

This past international break, like all others, has been the typical smorgasbord of dirge served up by a grimacing Sepp Blatter, only this time persistently force-fed in smaller, more annoyingly prevalent morsels due to a new, dispersed fixture list.
The main glimmer of encouragement throughout this week or so of ennui were the dominant performances of Emre Can at both centre-back and in central midfield respectively; Raheem Sterling, Joe Allen and Jordan Henderson also shone for their countries.
And guess what? The German ended this break facing up to six weeks on the sidelines, after catching his ankle in the turf in the U-21s' 8-0 thrashing of their Romanian counterparts.
This was revealed in Brendan Rodgers' pre-match press conference on Thursday afternoon, prior to the Reds' home tie against Aston Villa.
The Reds manager also confirmed respective injuries to Allen and Daniel Sturridge, both sustained on international duty.
Add to this the injuries to Martin Skrtel and Glen Johnson, along with the continued absence of Jon Flanagan, and the Liverpool squad seems depleted.
Martin Skrtel and Glen Johnson also both ruled out of Villa game. #LFC

— James Pearce (@JamesPearceLFC) September 11, 2014
However, whilst these injuries represent a great loss to Liverpool, and Can's lengthy lay-off in particularly hampering vital progress made by the 20-year-old, such is the depth of Rodgers' squad this season that these problems are minor compared to that of the previous campaign.

Whilst injury to Sturridge was met with the most ferocity, due to the Englishman's status as a key member of the Liverpool squad, the disruption of Can's introduction to Rodgers' side is the most disappointing.
BR: It's unfortunate about Emre Can's injury – he was just starting to show the power his game has and find his feet.

— This Is Anfield (@thisisanfield) September 11, 2014
A £10 million signing this summer, the powerful midfielder was being slowly initiated as the Premier League season begins to rumble on—an impressive cameo appearance in the 3-0 win away to Spurs is evidence of this.
The anticipation around the young German intensified following a pair of exceptional international performances during the break, the highlight being a barnstorming display in the ill-fated win over Romania U-21s.
Playing in the centre of midfield, Can offered up a performance likely to have whet the appetite of Rodgers, particularly with arguably lower level games against Ludogorets and Middlesborough in the coming weeks.
Alas, the midfielder is now set to watch on from the stands.
If the German continued his introduction to the Premier League fold, along with starts in lesser fixtures, Can could well have established himself in Rodgers' first team if these dominant international displays are anything to go by.
The notion of "finding his feet" is vital, but the international break has dashed this for now.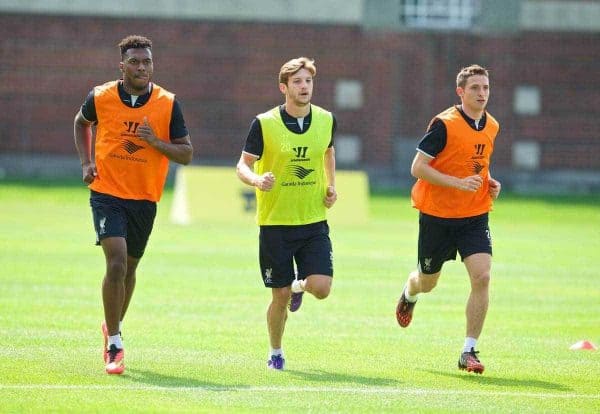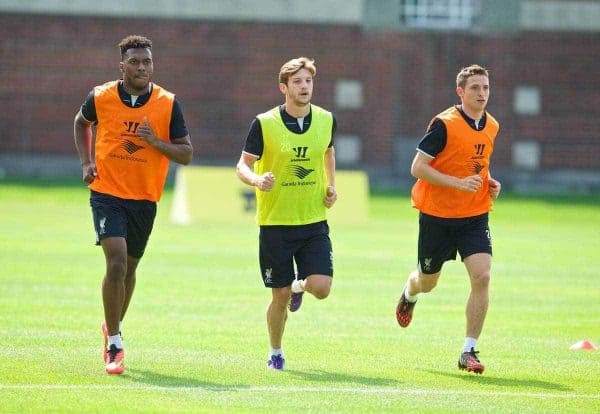 Whilst respectful in his words, Rodgers has long lamented the disruption of international fixtures—particularly friendlies, unwelcomed by all parties—and in this press conference the manager continued.
Sturridge and Allen have arguably been two of the side's most important players so far this season, with the latter in particular crucial to the way Rodgers' midfielders go about dominating games.
Naturally, the manager saved some choice words for the injuries to these players, with the onus on the various demands of the international stage.
BR: "We've got Joe Allen back from playing on awful pitch and he has an issue with his knee. We just need to assess that for the weekend."

— Kop Talk (@KopTalk28) September 11, 2014
https://twitter.com/MostarLFC/status/510094643435159553
Be it due to the condition of an "awful" Andorran pitch, or the archaic training methods of one Roy Hodgson, these injuries were out of the hands of Rodgers, unfortunately so.
A manager meticulous in his detailing, these problems would not occur so regularly under Rodgers, who is known to have tailored a training regime to suit the physical needs of a fragile Sturridge.
BR: I speak regularly with Roy Hodgson, but not this week. He's probably been lead by the sport science experts. He shouldn't have trained.

— This Is Anfield (@thisisanfield) September 11, 2014
BR: One recovery doesn't fit everyone. When Luis Suarez was here, he needed to do extra work. It's about the individual, and their needs.

— This Is Anfield (@thisisanfield) September 11, 2014
Not all players react the same, Roy, in umpteen years' experience in countless peripheral European leagues you should know this by now.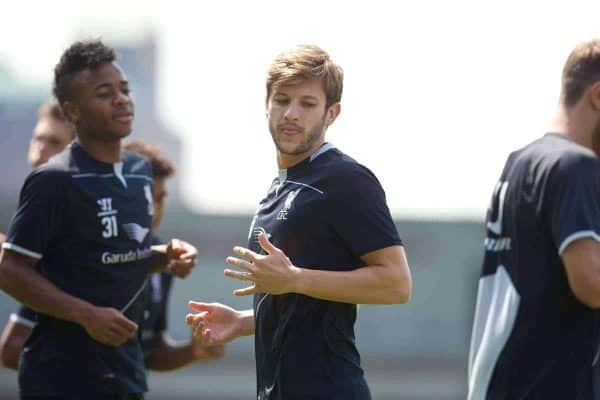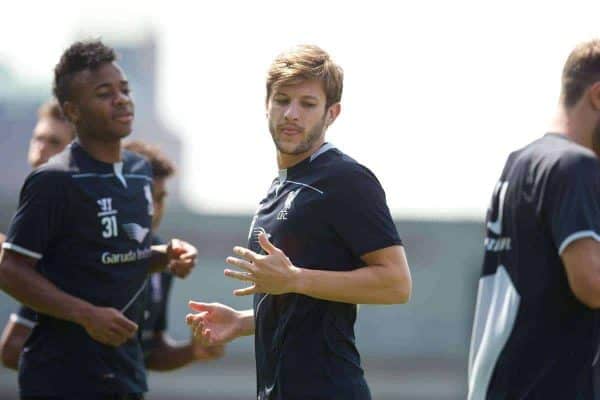 The disruption to Can's development is disappointing, and further injuries to first-team mainstays Allen and Sturridge underline the destructive bent of the international break, but Liverpool are in a much better state to deal with these losses this season.
Having signed nine players this summer, Can included, Rodgers can look to his squad, even without the aforementioned trio, and rejoice given a plethora of options, all eagerly awaiting their opportunity.
Adam Lallana will surely make his first start for the Reds since his £25 million signing this summer in Saturday's game against Villa, whilst Mario Balotelli can more than compensate for the loss of Sturridge.

Lazar Markovic, Philippe Coutinho, Rickie Lambert and Fabio Borini make up some of the other names likely champing at the bit following these injuries.
Furthermore, the injuries to Can and Allen leave Rodgers short in terms of defensive cover in the midfield—whilst Allen's lay-off may be short, a 34-year-old Steven Gerrard may need rotating, with the side facing five games in 14 days.
Returning from injury himself, Jose Enrique also provides versatile depth on the left-hand side.
What's more, beneath this underbelly of Lucas and Enrique, Rodgers could also look to introduce some younger faces in ties such as against Middlesborough.
https://twitter.com/M_Sweeting/status/510086301488390145
Hulking central defender Lloyd Jones, in particular, stands out as an obvious choice.
Lament the international break all you want, and these injuries deserve a sizeable wedge of fury, but Liverpool are now in a better position to deal with significant losses such as these.
https://twitter.com/MrBoywunder/status/510054109618384896
Still, perhaps friendlies can be avoided in the future, right?
Will Liverpool cope without their injured stars despite their busy upcoming schedule? Let us know in the comments below.