With Liverpool beginning their 2014/15 Champions League campaign against Ludogorets on Tuesday night, Jack Lusby talks to defender Tero Mantyla.
The long wait will end on Tuesday night as Liverpool embark on their Champions League campaign after a five year absence, welcoming Ludogorets to Anfield.
Bulgarian champions Ludogorets surprised and won over many with their penalty shootout victory over Steaua Bucharest to qualify for the competition proper; stand-in goalkeeper Cosmin Moti scored one and saved two.
Fellow defender Tero Mantyla will unfortunately watch from the stands, having not been selected for the side's Champions League squad.
The 23-year-old featured prominently during Ludogorets' Europa League run last season, scoring one goal in eight appearances; these featured high-profile ties against Valencia and Lazio, the perfect primer for the Champions League.
https://www.youtube.com/watch?v=Tw4t8pZNfls
We spoke to the Finnish centre-back, about his time in England with Portsmouth, aspirations with Ludogorets and projecting his side's success in the Champions League this season.
Hi Tero, how are you finding your time with Ludogorets since your move in 2012?
My time here in Bulgaria has been OK overall.
It was literally a step to unknown when I signed here as I didn't know much about Bulgarian football, but everything has gone well from the first moment.
The only concern is, this season I wish I could play more games.
In the group with Real Madrid, Liverpool and FC Basel. Some great matches ahead. #UCLfi #Ludogorets #football

— Tero Mäntylä (@MantylaTero) August 28, 2014
Last season you played against teams such as Lazio and Valencia in the Europa League, who are you looking forward to facing in the Champions League this season?
Liverpool and Real Madrid, for sure.
It will be nice to play against such big teams and see how we can match them.
You spent two seasons with English club Portsmouth as a teenager, what are your experiences of English football from that time? Did you enjoy the style of play and lifestyle?
My time in Portsmouth was great, I enjoyed it very much. I think for a footballer England is the place to be and I'm hoping to play there again one day.
I'm a big fan of English football. I like how the game is more physical and you can tackle without having to worry about the referee calling a foul.
The tempo in the game is quicker and teams are tactically very well organised. Also the atmosphere in the stadiums is something unique.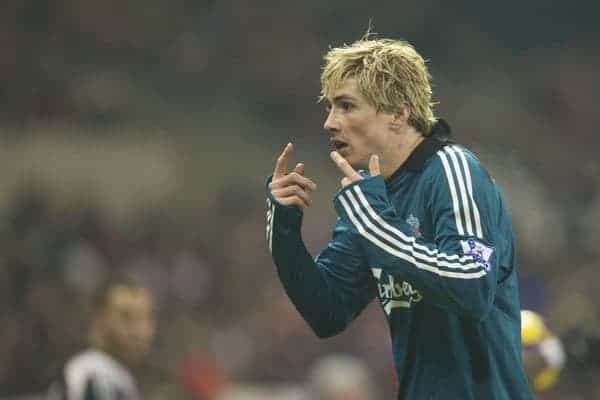 What do you remember of Liverpool FC from when you were with Portsmouth?
I remember watching Pompey play against Liverpool at Fratton Park with Fernando Torres and Sami Hyypiä in the team. If I remember right Liverpool won the match.
(Note: Liverpool visited Fratton Park twice during Mantyla's South Coast tenure, with a late Torres header sealing the three points in a 3-2 victory in 2009.)
Which Liverpool players do you see as the biggest threat to Ludogorets on Tuesday night?
I'd say that the attacking threat of Liverpool will give us a handful of work.
Raheem Sterling with his pace and technique will be a threat.
So will be Mario Balotelli, we have seen what kind of player he is and what kind of goals he can produce out of nowhere.
Daniel Sturridge is injured so that's good for us. He is a world class player, as are the other two.
Ludogorets will be playing their Champions League home games at the National Stadium Vasil Levski in Sofia, how do you anticipate the atmosphere at these games?
I'm expecting the atmosphere be something like it was last year against Valencia. It was just amazing. I'm hoping the stadium to be full and that the people will come and cheer for us.
With the hero from last night. Champions league here we come! #CosminMoti #legend #Ludogorets #UCLfi #football #futis pic.twitter.com/T9cC04OIOv

— Tero Mäntylä (@MantylaTero) August 28, 2014
Finally, what are your hopes for the Champions League and the A Group this season?
For the Champions league we have set the target to finish 3rd in the group and continue to Europa League. Hopefully we'll do that or better.
For the Bulgarian Championship we want to be champions again. We haven't started as well as we would have liked, but we are playing better and just few points from the top.
Hopefully by the end of the season we will be first and get the title.
Tero Mantyla is a 23-year-old centre-back, who moved to Ludogorets in 2012. This season the Finnish defender has made four appearances so far. Follow Tero on Twitter here, for his view on Tuesday night's tie.
What are your predictions for Tuesday night's Champions League game against Ludogorets at Anfield? Let us know in the comments below.