Steven Gerrard found himself as the main talking point once again after the Merseyside derby, this time over the preferential treatment he's receiving from opposition. Ben Twelves explores why it could be the case.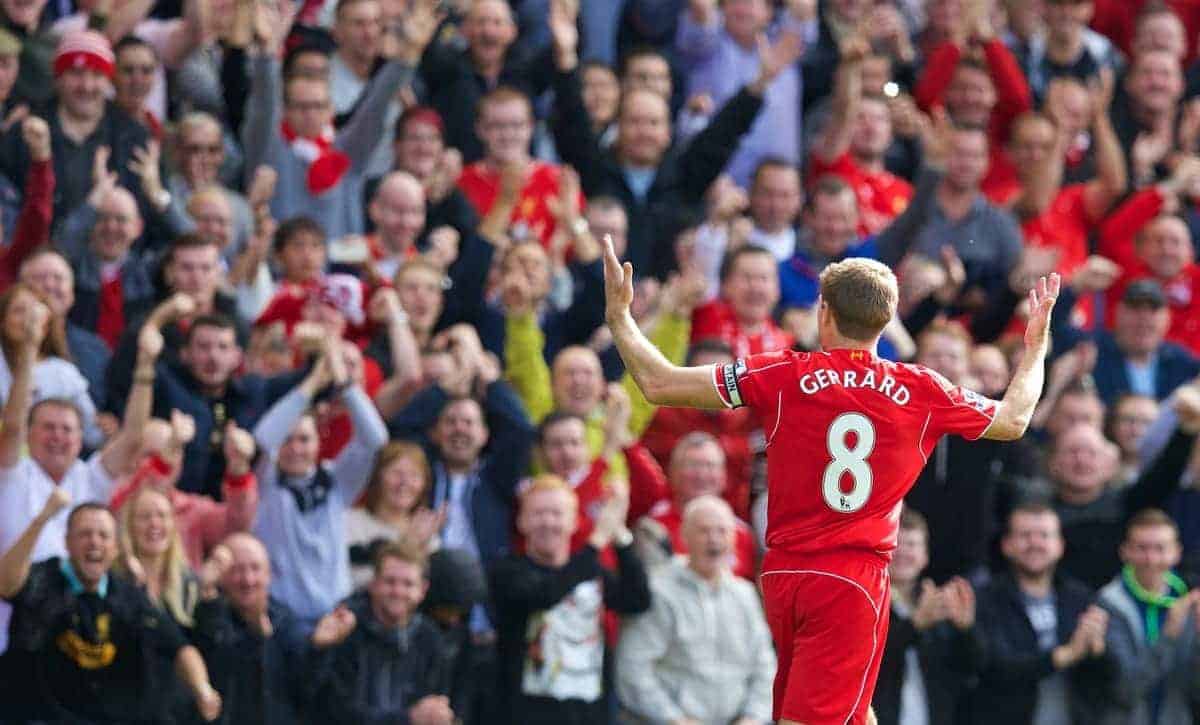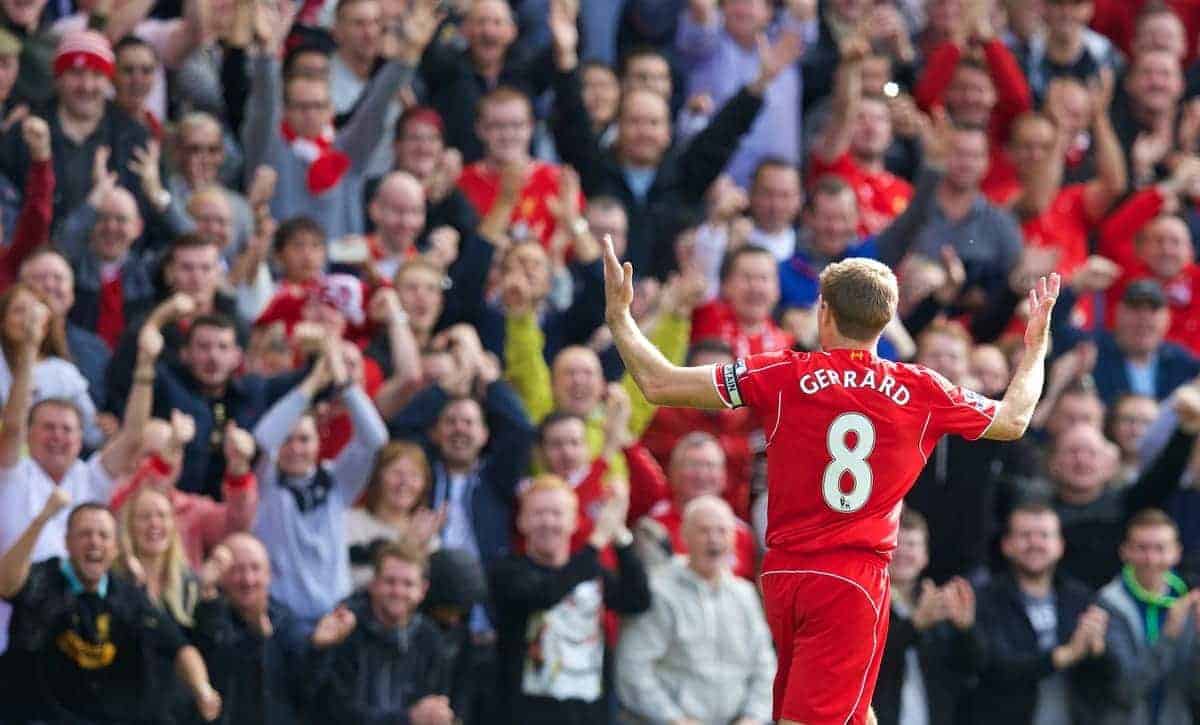 Normally, a goal in the most anticipated fixture of the season earns plaudits, much attention and analysis in the subsequent aftermath of the game. But such is Steven Gerrard's changing role within the Liverpool set-up, that the perfectly flighted free-kick that nestled in to Tim Howard's net passed by with only mild acknowledgement.
Some would say it was down to the once-in-a-lifetime equalising strike from Phil Jagielka which sadly flew straight into Simon Mignolet's top corner, but on closer inspection, Brendan Rodgers and Vice-Captain Jordan Henderson claim the assists for the minimum fuss goal and changing the focus.
Steven Gerrard – as illustrated through his celebration – has found himself coming in for more criticism than he's ever experienced in a red shirt of late, with the Captain struggling to enjoy the same influence on games that we would routinely see.
NEW: Steven Gerrard delighted to defy critics with performance against Everton: http://t.co/FJ7oFIpM6E pic.twitter.com/f3U9b89ril

— This Is Anfield (@thisisanfield) September 28, 2014
The 34-year-old's immobility, Rodgers' system, the formations, injuries and the amount of games the team have faced in quick succession, have all been discussed reasons throughout the fan base for Gerrard's poor displays. But something that hadn't been mentioned among it all, was the Liverpool No.8 coming in for some special treatment from opposing sides.
Speaking after the Merseyside derby to the clubs' official website, Rodgers said:
"The biggest credit you can give to Stevie is that at 34 years of age, at this level, he is being man-marked. I think in a couple of the games that has just showed you the level and influence that he still has on this team."

"Naismith tried to follow and get around him, but we did some work on clearing the space so we could move him out of positions so we could get the ball in different areas."

These comments were closely followed up by the impressive Henderson in the Daily Mail, who added:
"Stevie's still one of the best players in the Premier League. There's no doubting his quality. A lot of teams have been putting someone to man-mark him, which shows just how good he is."
So with teammates and staff clearly feeling Gerrard is still being singled out as the man to stop, is this down to his ability to swing a game in Liverpool's favour, or because he is the identified weak link of the team in today's side?
Man-marked
For over a decade, Steven Gerrard carried Liverpool Football Club almost singlehandedly. His ability to turn and win games on his own was like nothing the club had seen before.
While the majority of that came through explosive bursts of play, long range efforts and heading in his own crosses, under the current boss it's through his passing range from deep and ability to dictate Liverpool's play.

The former England captain still has the vision and range to pick out attacking runs from almost anywhere on the pitch, and last season saw Gerrard find Luis Suarez in particular with some passes that landed far more perfectly than most aeroplanes – West Ham and Sunderland away spring to mind instantly.
If time and space is afforded to the clubs' greatest ever player, he will punish teams and they know this, perhaps explaining why opposition are happy to sacrifice a player in order to severely restrict the Reds' playmaker in his tracks.
The Weak Link
What's gained in Gerrard's deep-lying position through dictating play is almost lost in his ability to protect the back four and snuff out attacks quickly through a lack of mobility and positioning.
Opposition are also aware that at 34, the Reds captain is vulnerable to being surrounded and buzzed around by free-moving, younger legs, and if they can swarm Gerrard, then find those players with the ball, they'll be able to run directly at the Liverpool back four, by-passing Steven in the process – Aston Villa have manipulated this better than anyone in recent seasons.

Occupying the space either side of the former England man will make him chase, arriving late and forcing others out of position too as a result, creating holes and gaps to exploit in the Liverpool defensive set-up.
A higher back line would help restrict the amount of room available – as seen on Saturday against the Blues – but it hasn't happened consistently enough this season, making Gerrard the target for success for opposing sides.
Conclusion
Whether Steven Gerrard is actually being man-marked or targeted as a weak point within the Liverpool team is open for interpretation.
The player he has been over the years for the club means it would nice to think that he is still a huge threat for the Reds, but with how easy it has become to disrupt Gerrard, and Liverpool as a result, it's more likely to be that he's viewed as the weak point within the side.
What has been shown through the early games of this season though is if you man mark Gerrard you can stop Liverpool, but if you target him, you can beat Liverpool, and that has to be a huge concern going forward.