There has been a lot of negativity of late, after a string of disappointing results, but Henry Jackson believes there are plenty of the reasons to be positive.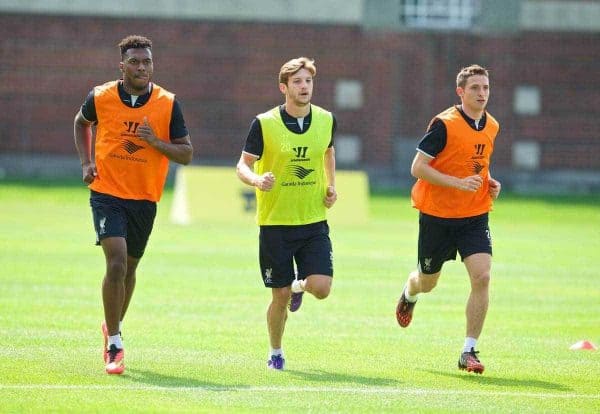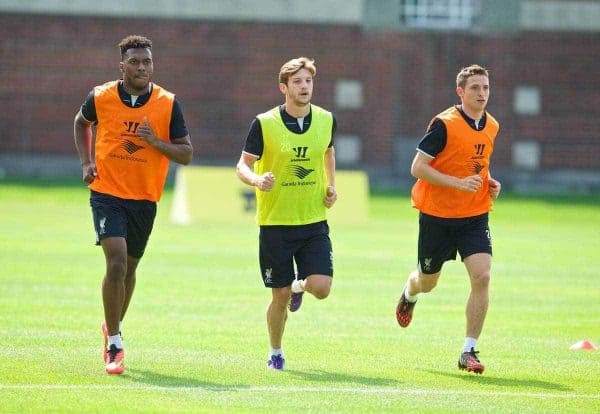 The reaction to Liverpool's limp 1-0 defeat to FC Basel on Wednesday was arguably as negative as any since Brendan Rodgers arrived at Anfield in the summer of 2012.
It's fair to say that things haven't gone to plan yet this season, but it's still extremely easy to be knee-jerk. There are plenty of reasons for optimism, and here are five reasons that should lift your spirits going into Saturday's clash with West Brom at Anfield.
The Return Of Daniel Sturridge

Much has been made of how much Liverpool miss Luis Suarez, but the loss of Daniel Sturridge to injury over the last month has hurt them just as much.
The 25-year-old is still criminally underrated by some, and the goal threat, movement and pace that he gives the side is enormous. 36 goals in 52 appearances is an outstanding return – he scored more in his first 50 matches than Suarez, Robbie Fowler, Michael Owen and Fernando Torres.
Mario Balotelli has has failed to fill the void left by Sturridge but his return should also help the Italian, assuming Rodgers goes with the 4-4-2 diamond formation.
Joe Allen And Emre Can

Joe Allen is a player who divides opinion hugely, but slowly but surely he is winning round a number of his detractors.
The 24-year-old has become a very important player to the team, pressing effectively in midfield and using the ball intelligently. He may not make the headlines, but his understated style is vital to how Liverpool play and they lack a certain zip without him.
People were quick to write off Jordan Henderson, who is now arguably the first name on Rodgers' team-sheet, and Allen is gradually beginning to make the progress his teammate was about 18 months ago.
Emre Can made two impressive substitute appearances for the Reds before an ankle injury picked up for Germany's Under-21 side ruled him out for up to six weeks.
Although not a starter, Can provides great squad depth, and him being fit would allow Rodgers to rest Steven Gerrard more than he is currently able to. The return of the 20-year-old can't come soon enough.
Allen, along with Glen Johnson, should be back for the QPR game after the international break. Can should return to training over the next fortnight too.
The Form Of Adam Lallana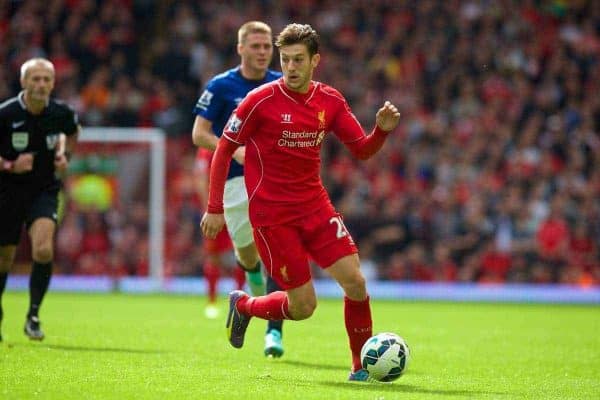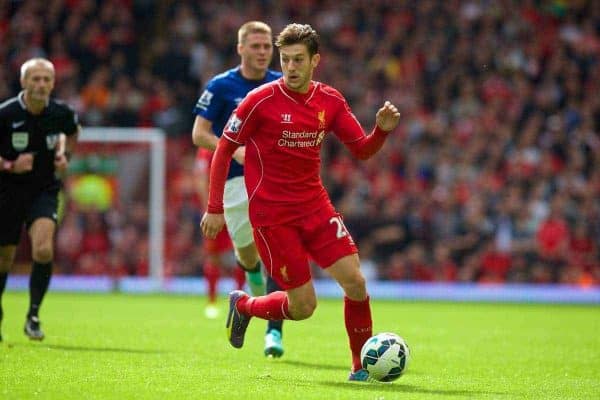 Many balked at the money Liverpool paid for Adam Lallana when he joined from Southampton and an injury picked up in pre-season halted his progress greatly. It seemed to put him firmly in the back of supporters' minds.
After a couple of understandably rusty cameos upon his return, the 26-year-old has started to show that he could become a hugely important member of the side.
He made a noticeable difference when he came on against West Ham, was the Man of the Match against Middlesbrough and, arguably, Everton. He also gave the Reds extra urgency when he was introduced against Basel.
Lallana is a very talented footballer, and very un-English in style, and he has the ability to be a star at Anfield. There is a reason why he was nominated for the PFA Player of the Year award alongside such names as Suarez, Yaya Toure and Eden Hazard last season.
Creative, hard-working and versatile, his ever-improving form is a big plus point.
More to come from Markovic no doubt but he's not there right now. Lallana improving with each game and probably most in-form AM right now.

— Karl Matchett (@karlmatchett) October 1, 2014
The New Signings Should Only Get Better

There has been a lot of unrest about the performances of numerous new signings, with many claiming Liverpool are 'doing a Spurs', with the money spent from the sale of Suarez supposedly similar to how the north London club spent theirs when Gareth Bale left.
It's easy to forget that we are only just into October, and it is harsh to judge the new Reds this early on in their careers.
Javier Manquillo and Alberto Moreno are both very young full-backs who will adjust to life in England by the game, while Dejan Lovren is already showing signs of improvement following a nervy start to his time on Merseyside.
Lazar Markovic is another who has struggled, but he was widely regarded as one of Europe's most promising young players last season, and needs time to get used to the fast, physical aspect of the Premier League.
Balotelli, despite a poor start, also needs to be judged properly in another 10 games or so. It is clear that there is a huge amount of ability in his armoury; he just needs to add consistency and improved decision-making to his game.
The Reds Started Slowly Last Season Too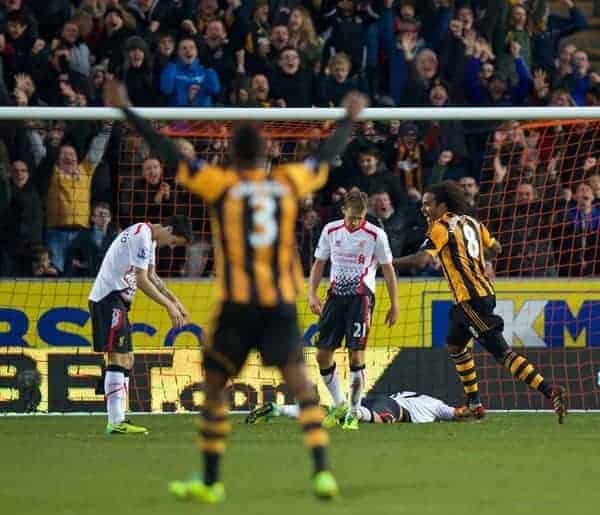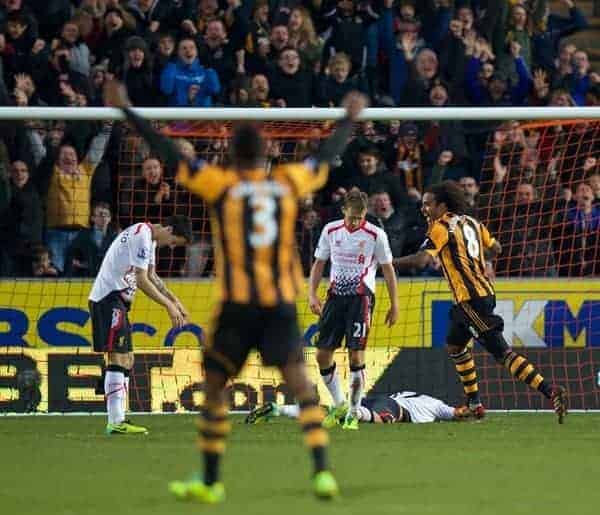 Such was the exceptional nature of much of Liverpool's 2013/14 campaign, it's easy to forget that they were not firing on all cylinders until around December.
Admittedly one key difference between then and now is that they weren't playing brilliantly but still getting results- they were six points better off after as many games this time last year- but they scraped their way through three early 1-0 wins, and dropped careless points against the likes of Southampton, Newcastle and, most notably, Hull.
Of course, the chances of Rodgers' men repeating last season's heroics are almost impossible, but, as mentioned, it takes time for new signings to gel.
With key players returning from injury there is absolutely no reason why Liverpool won't have a sudden resurgence once things start to click.
It's time to get behind the team and be positive again.
What positives can you take from Liverpool at the moment? Let us know in the comments section.