Liverpool boss Brendan Rodgers insists he has "no concern" about Mario Balotelli and that the controversial Reds striker does not need any kind of protection from provocation.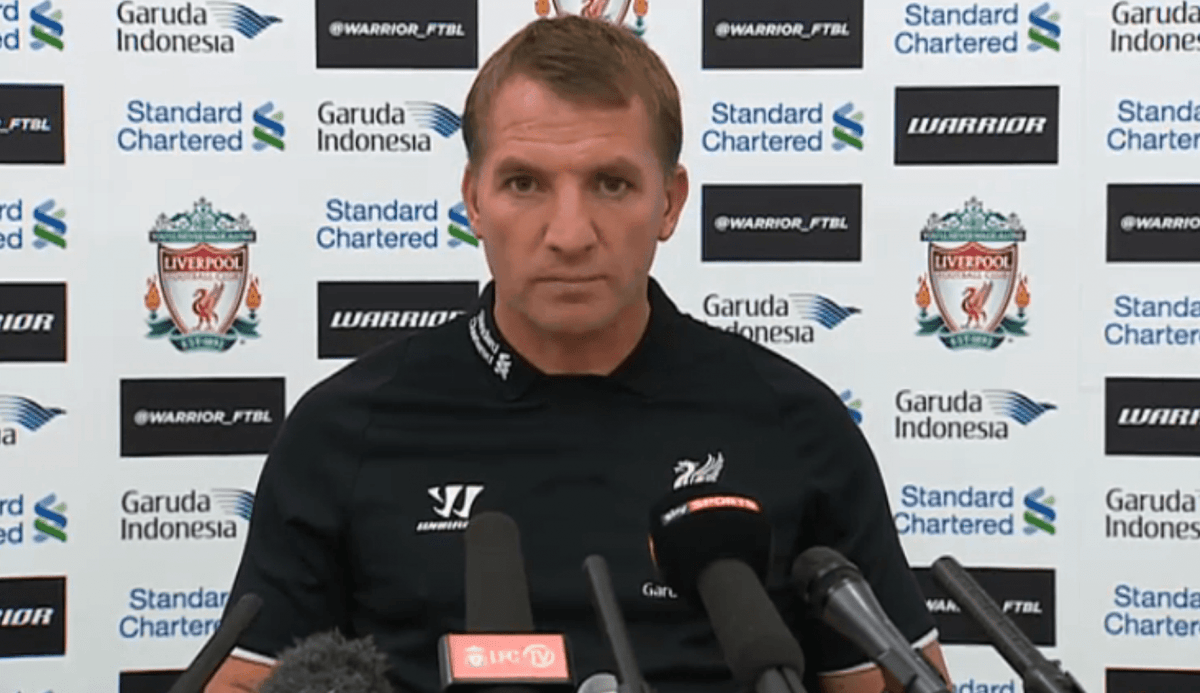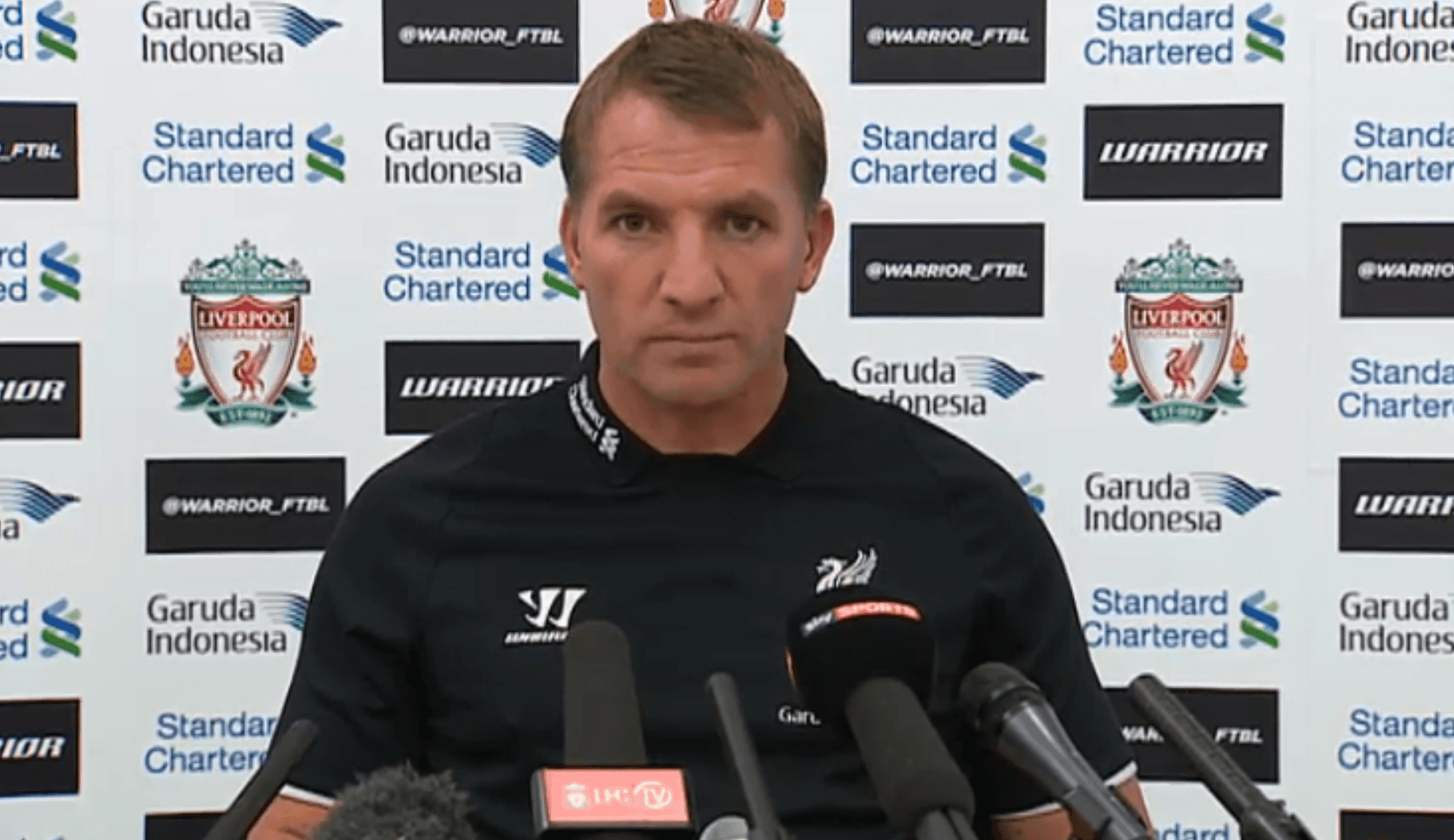 Rodgers will have been delighted to see Balotelli get on the scoresheet in Tuesday's 2-1 Capital One Cup win over Swansea, the Italy international making the desired impact as a late substitute by prodding home an 86th-minute equaliser to break his eight-match goal drought.
But Balotelli was also involved in two other notable incidents, the first coming pre-match when he was sent away from a warm-up exercise by Liverpool coach Mike Marsh – which assistant boss Colin Pascoe, amid reports it had been due to the player messing around, stressed was only because he had sustained a minor knee problem.
Then, after his goal, Balotelli was caught up in an off-the-ball confrontation with Swansea's Jonjo Shelvey, and further words were exchanged between the pair after the final whistle as they headed off the pitch.
Asked on Thursday for his view of what had happened with Balotelli that evening, Rodgers was in no mood for elaboration. The manager said: "I don't know, but there is no problem, so we move on."
Then asked about opposition players possibly targeting the 24-year-old, Rodgers added: "I don't have to protect Mario, he is fine. There is no concern."
Rodgers was speaking at his press conference to preview Saturday's Premier League trip to Newcastle, and while Balotelli is set to be available, Liverpool will once again be without fellow frontman Daniel Sturridge.
Sturridge was ruled out for two to four weeks earlier this month with a calf problem having only just recovered from a thigh injury sustained on England duty, and Rodgers has admitted the 25-year-old needs to get a consistent run of games if he is to become one of Europe's top strikers.
Meanwhile, Sturridge himself has suggested in an interview with talkSPORT that his injury problems may be hereditary – something Rodgers felt unable to comment on when it was raised on Thursday.
"I can only concentrate on his injury now and what my medical team here, who are fantastic, are telling me," Rodgers said. "He is just in the middle of recovering and we will see the length of time it takes.
"I'm not an expert on genetics or medicine, so I can't comment. All we know is that he had a calf strain on the back of his last injury, and he is working to recover from that."
Liverpool – who, along with Sturridge, are of course also minus the services of last season's top-scorer Luis Suarez following his summer sale to Barcelona – have had an inconsistent campaign so far, and Tuesday was the first time they had netted in three games.
Rodgers admits the responsibility lies with him to find solutions to the Reds' problems. And in terms of goals, he remains confident that another England striker on Liverpool's books, Rickie Lambert, will soon start scoring after Tuesday's match extended his wait for a first goal for the Merseysiders to 10 appearances.
"It is up to myself to find the solution," Rodgers said. "The players who are available are working very hard, and we are still learning about each other.
"I think this is something that sometimes is missed – you get new players in and with not as much preparation time, you are learning about them in the games.
"But I can see each day relationships growing between the players and the connection in the team.
"Whenever you have players out it makes it a bit more difficult, but you need to find the solutions in different ways and that is what we have been trying to do.
"Gradually as each day goes by I sense we are getting better. "With Daniel out, of course it is a miss, but it is also an opportunity, as we saw the other night.
"Fabio Borini was excellent, a real threat, and put in a wonderful cross for the (Balotelli) goal. "And Rickie Lambert, who hasn't had many opportunities – his goals will come.
"He is working tirelessly every day, he had some nice touches and his goals will come."
Rodgers also confirmed full-back Jose Enrique is sidelined by a knee issue.
PA