Brendan Rodgers does not believe there is any quick fix for Liverpool's sluggish start to the season and has warned supporters that the 'pain' may continue until he has a fully fit squad.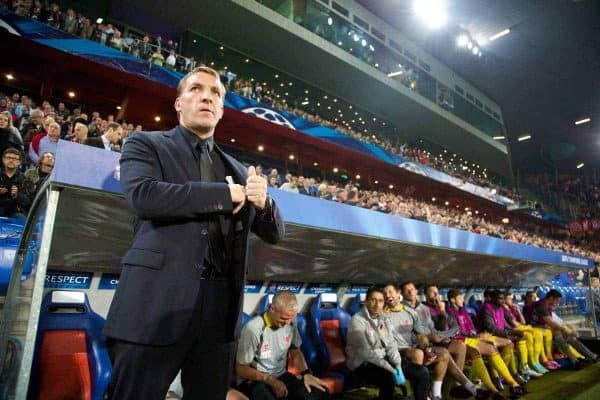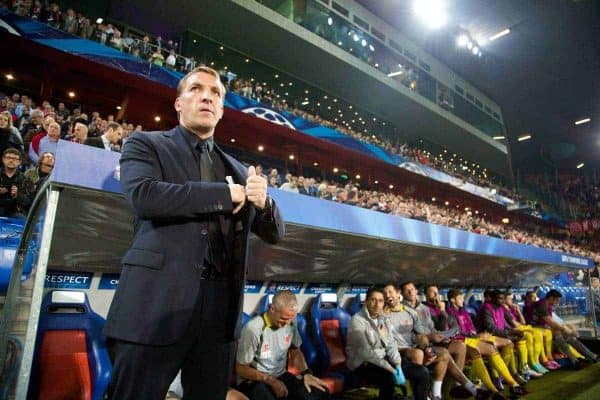 The departure of talisman Luis Suarez in the summer coupled with an injury to striker Daniel Sturridge has contributed to the Reds taking just seven points from their first six Barclays Premier League games this season.
A loss to Basle in the Champions League in midweek heaped more pressure on the situation and manager Rodgers admits he is as frustrated as anybody as he tries to bed in a raft of summer signings.
"I think the pain is for now," he told national newspapers. "I think it's unfortunate.
"It's hard for the supporters and I understand that. It must be so difficult at the moment to see a team that for 18 months has been so fluent and dynamic.
"Now they probably look and see a team with maybe no resemblance to that in many ways. I understand that and there is no-one more frustrated than myself.
"We look at our game, which is based a lot on possession, but we were also a big threat in transition when we won the ball back and we were on the break.
"We don't look a threat on the break at the moment. We could argue that we don't even play in transition. We're getting no one in behind, no one breaking lines.
"Our team dynamic was dominating the game with the ball but also without the ball and without the ball means running and getting in behind people. We've done that for 18 months. We did it at Tottenham.
"Once we lose that movement and speed of Daniel Sturridge – and the link-up of other people within that – it has broken the dynamic a little for us.
"We just have to persevere until I get the squad back – until we get Emre Can back, Joe Allen, Daniel and the others. Then I think we will return to that level. In the meantime it's been hard for the supporters and I totally understand that."
PA