Natalie Cork has been impressed by Adam Lallana and explains how he'll become a key player for Liverpool this season.

After an injury-stricken start to his Liverpool career, Adam Lallana bagged his first goal for the club against West Brom last weekend. The delight was evident on the Englishman's face after his spark of magic gave Liverpool the lead in a tight encounter with the Baggies.
Lallana showed the Premier League his talent and capability at the top level last season for Southampton, scoring nine goals, assisting six and creating 71 chances. It was these performances that caught the eye of Brendan Rodgers and following a long transfer saga in the summer, Liverpool eventually captured their new No. 20.
It was no secret that Rodgers was a huge admirer of the silky midfielder and it was evident Liverpool were prepared to arguably pay over the odds to land their man and support the manager.
Testing Beginning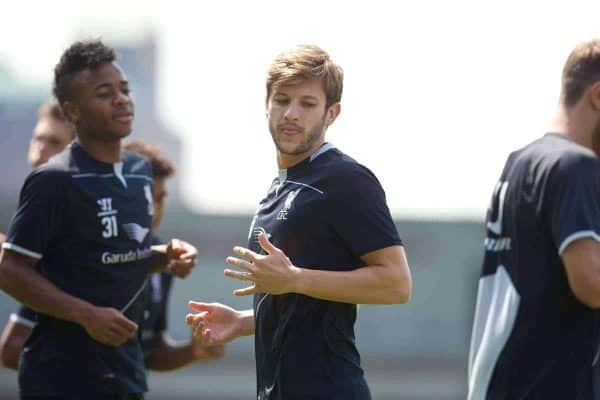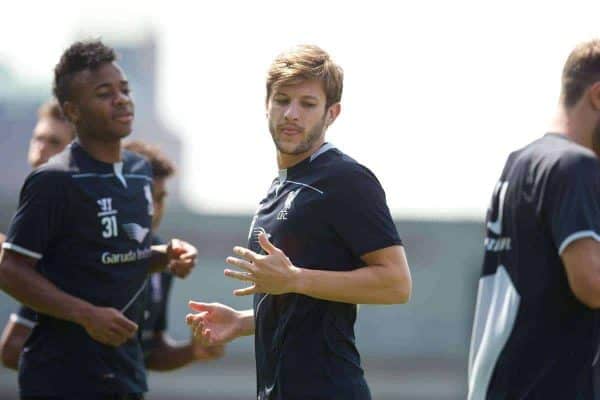 Returning from a knee injury that kept the new man out for six weeks, Lallana's eventual debut for the Reds was certainly one to forget. Although indisputably a top class player, the 26-year-old worryingly looked the shadow of the player he was at Southampton last season.
A wreckless challenge on Aston Villa's Tom Cleverly early in the game exposed his eagerness to impress, but his resulting yellow card effectively restricted the midfielder's capability of closing down the opposition for the rest of the afternoon.
Understandably Lallana looked noticeably off the pace and his debut came to a disappointing end when substituted after just 60 minutes. An exciting and meaningful day for the attack minded player but certainly not one for the record books.
His lack of match fitness along with a poor display from his teammates cost the reds dearly as they slumped to a 1-0 home defeat.
Growing Presence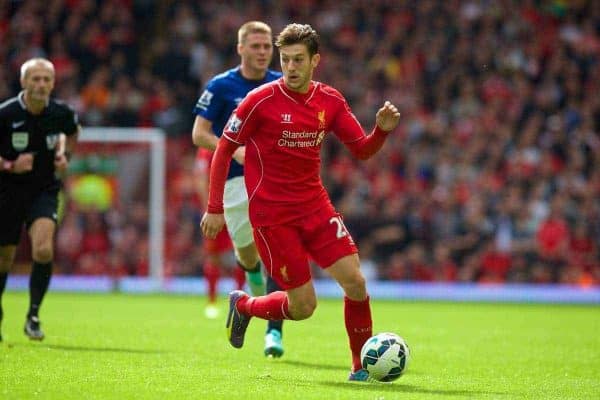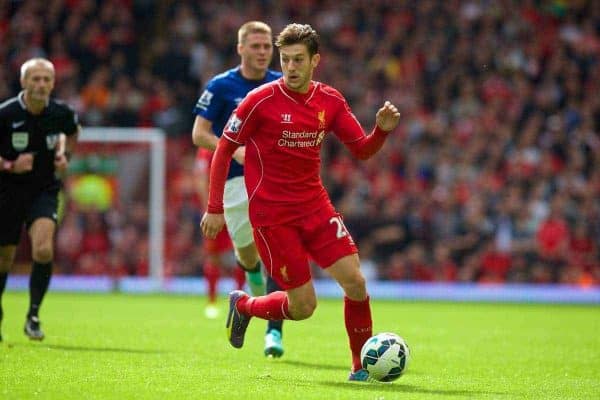 With Liverpool's slow start to the 2014/2015 campaign, very few players have been able to add that little bit of magic the team currently lack. Lallana has begun to progressively fit into the team agreeably over recent weeks with superb displays against local rivals Everton and most recent, West Brom.
Although not the quickest player, the England international has began to offer the trickery, intensity and versatility that fans anticipated and have become so accustomed to watching week in, week out.
As he has gained valuable match fitness, his sharpness and willingness to close down the opposition has become more visible. His performances have stepped up a gear and he has slowly begun to show Liverpool fans why Rodgers was right to fight for his signature over the summer.
Bright Future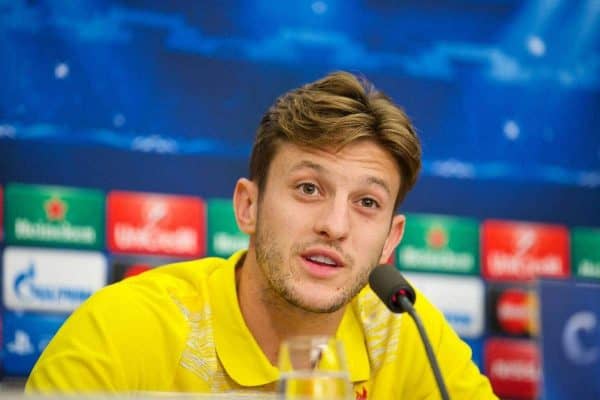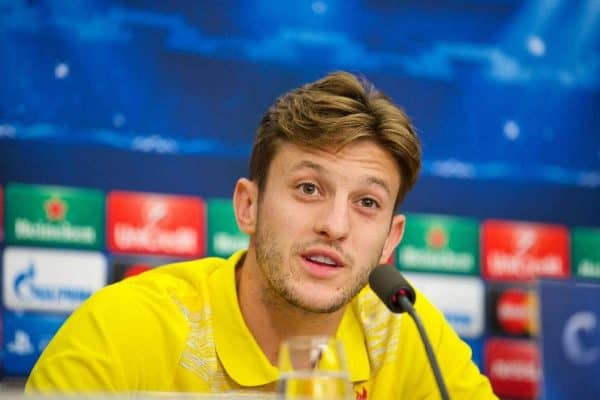 With the vast majority of teams taking a defensive approach to games at Anfield, it's pivotal that creative players such as Lallana and Phillipe Coutinho are on top form. And with the festive period fast approaching, it is even more important for the Reds that they keep their £23 million star man fit.
Beard or no beard, Lallana adds the sparkle that some games miss, with his first touch often taking defenders out of the game. With the positive return of Daniel Sturridge and unsung hero Joe Allen after the international break, Lallana will begin to get that extra freedom on the pitch.
With Sturridge more likely to make runs behind the opposition, the former Southampton man will no doubt provide defence splitting passes and showcase his ability to somewhat dance around defenders.
Jordan Henderson offered his support for his club and international teammate after Saturday's win, noting the importance of Lallana's role in the squad:
"He will be a big player for us this season so hopefully he will keep doing that [scoring]. He gets on the front foot well. You can fizz it into him and he will always take his touch forward, gets in behind their midfield and drives us on, which is very important."
With work rate similar to that of Liverpool's new vice-captain, Lallana can only further improve and grow to be popular with the Anfield faithful. As he is evidently gaining match fitness as the week's progress, the price tag may just become that little bit more justifiable.
For Lallana this is just the beginning. It is only a matter of time before he will hit the playing levels of last season. And at the age of 26, there is no doubt that he will become an even better player at Liverpool under the guidance of Rodgers and his captain Steven Gerrard.
Have you been impressed with Lallana? Is he now a first choice player for LFC? Let us know below.