Naturally, after the nauseous heights of 2013/14, there may well be a hangover period for Liverpool, writes Danny Gallagher.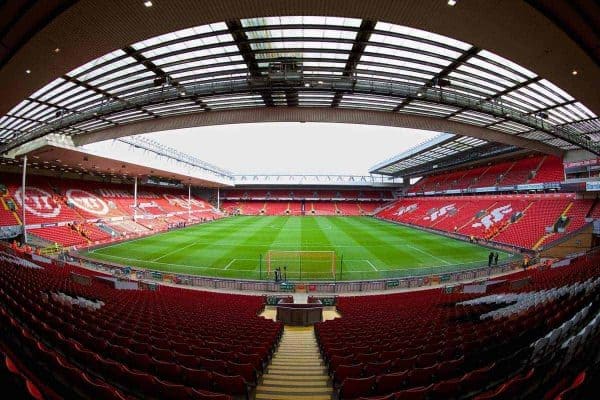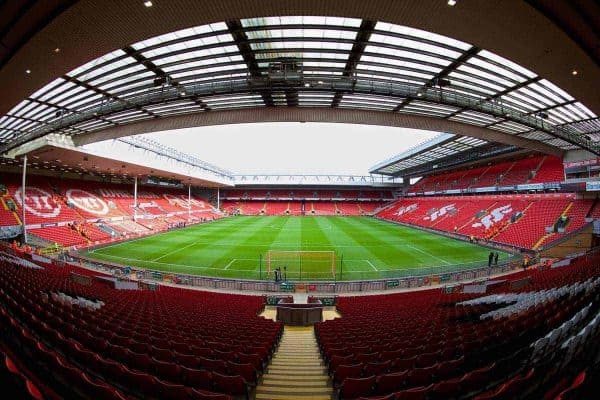 It does not require the hawk-eyed among you to notice that building work is well underway on the Lothair Road wing of Anfield, as the stadium finally goes about receiving much needed rejuvenation to bigger and better things.
It is inside the stadium however, on the hallowed Anfield turf, that the real construction project is underway. Albeit a metaphorical one, the Liverpool squad is currently a building site with which a Northern Irishman at the helm has to tinker and refine into a smoothly running machine once again.
Brendan Rodgers is a manager by profession – a tactician, a planner and an architect by character; in short, he builds things.
Evidence is aplenty both during his early Chelsea youth days and his commanding rise with Swansea City, where he embedded a successful philosophy and established solid Premier League status for the South Wales club.
Presently, after Liverpool's faltering start to the current campaign, what Rodgers now has on his hands is an assignment of complete reconstruction, a need to breathe life back into a team which caused such artistic destruction during the previous campaign.
Mario and the media circus
People often like to break things down into simplistic lists when determining where issues occur in life. Said list for Liverpool would read; injuries, consistency, loss of Luis Suárez – all rather predictable, and perhaps in reverse order.
The latter holds no reason to be dwelled upon however, as the Uruguayan has finally embarked upon his Barcelona career following infamous bite-gate take 3. His 'replacement', a certain Mario Balotelli, is currently the catalyst of a whole media circus which surrounds the club.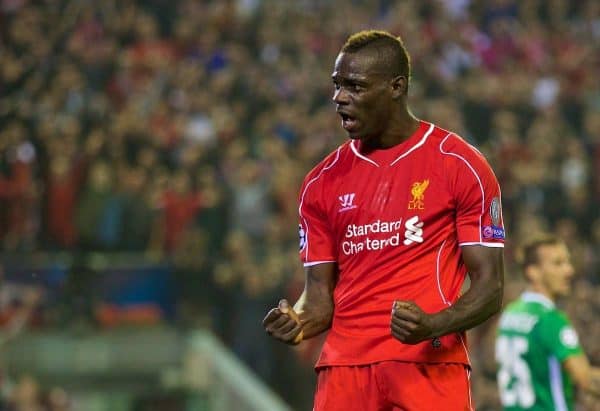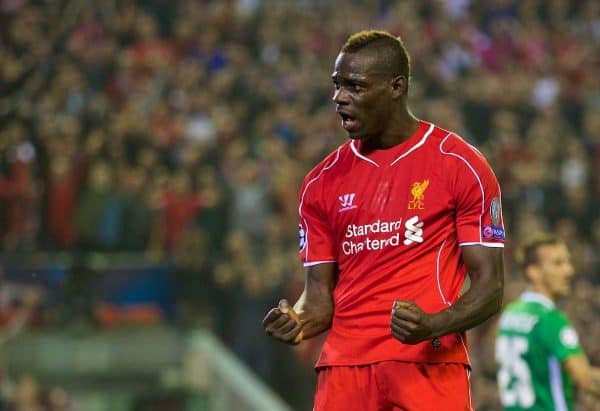 It appears that the jury is still out on Mario, yet as the Italian has only just breached the two-month mark of his Anfield tenancy, voices of concern are incredibly premature.
Following last weekend's disappointing 0-0 home draw against Hull City, the back pages of the national newspapers were ablaze with headlines condemning Mario's missed opportunities and emphasising a lack of input towards an already lacklustre Liverpool side.
The reality however, was that following a reasonably quiet Saturday of football – with only West Ham's impressive victory over Manchester City getting chins wagging – the media were in need of a protagonist to spice up the print and provide an additional talking point.
Arise Mario Balotelli, the old-reliable who, even if he were to remain in an empty house all day, would still be allocated column space in some form or another.
Balotelli is the sporting media's dream.
Of course, it is perfectly true that his baron goal-scoring return to the Premier League has not aided his cause, yet constant scolding in the public eye serves no positive purpose.
Fans with a passion for the game only had to observe the vocal support that Kopites produced for Mario on Saturday, to realise the media's berating doesn't penetrate the walls of Anfield.
'You've done a Spurs!'
An average phrase, with which copious 'pundits' are taking considerable pleasure in recycling this season when discussing Liverpool.
How Andre Villas Boas must wince when realising that he was essentially the culprit behind the coining of the expression.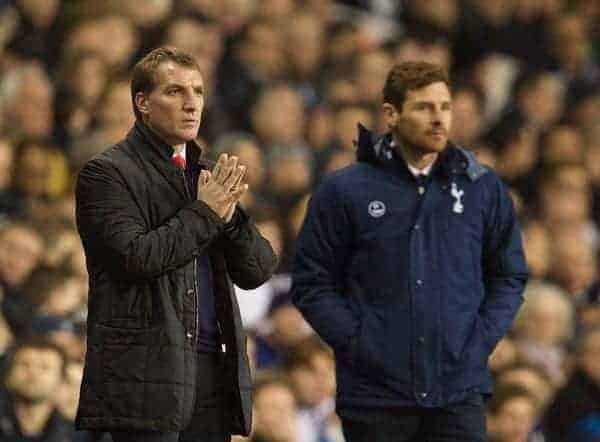 What is being referred to here, for those who aren't familiar, is the action of Tottenham Hotspurs spending upwards of £100 million during last summer's transfer window – the entirety of the Gareth Bale transfer fee – on a vast array of potential-laden talent which thus far has not borne fruit.
Comparisons were immediately draw after Liverpool sanctioned the sale of Luis Suárez and began to attack the transfer market at a ferocious pace.
Now, less than 10 games in to the current campaign, some individuals are questioning the calibre of Rodgers' summer acquisitions, eager to place them upon the same scrapheap as Spurs' motley crew of purchases.
The notion of course is nonsense. When the situation that Brendan Rodgers has upon his plate is fully appreciated, the magnitude of the enterprise that is the 2014/15 season becomes very apparent.
Grandiose expectations
Following the juggling act of accommodating eight new signings, keeping a sober ignorance of the Balotelli-infatuated media and dealing with the untimely (and completely avoidable… though that is another article in itself) injury of star striker Daniel Sturridge – Rodgers then somehow has to maintain the kind of blistering form and fluidity that saw Liverpool set alight the Premier League last season.

It may have been unfathomable and even slightly delirious at times, but Liverpool's form in the previous campaign, taking the title decision down to the wire, unavoidably gives birth to overbearing levels of expectation.
It is in the nature of the sport to want more, and to see your team advance upon their previous labours.
But when, as Rodgers frankly put it last year, your team is performing at a level 'a couple of seasons ahead' of where they should be – how do you then supersede that with any level of logic and rationality?
That isn't to say that fans should be happy with the Reds faltering back to a sixth or seventh placed finish. On the contrary, performance should still endeavour to gather pace.
Being realistic however, the only way Liverpool could improve upon last season, domestically, is by winning the league.
Is something like that possible following the sale of the controversial, enigmatic yet disbelievingly talented striker that propelled you to within an inch of silverware? Perhaps not – or at least not in the immediate aftermath.
But, with 29 domestic games still to run, passing critical judgement on the Reds and the transitional structuring of Rodgers appears very ill-timed.
Naturally, after the nauseous heights of 2013/14, this may well be the hangover period for Liverpool.
But with heavy building projects simultaneously occurring both inside and outside of Anfield right now, don your hard-hats and take patience as a virtue. The next domestic exploit comes in the shape of trip to Tyneside – we go from there.