After eight appearances so far for Liverpool, two as sub, Ashwin Ramesh analyses Mario Baltelli's start to life at Anfield.

There is little doubt that Mario Balotelli is a talented footballer. He has the potential to be among the world's best. But so far it hasn't clicked at Liverpool.
Is it a case of him needing more time to settle? Is he not suited to Liverpool's style of play? Do Liverpool need to adapt to accommodate him? Or is it a perceived attitude problem?
The Italian forward most definitely has big boots to fill. I'm sure none of us expected Balotelli to hit the heights of Luis Suarez from the word go, but we surely expect a lot more from the £16 million man.
Balotelli's performances as an individual
The style with which Liverpool played last season was breathtaking. Two strikers, Suarez and Daniel Sturridge, up top playing with an incredible work rate and brilliant understanding. Constantly trying to run at the defenders and getting in behind the opposition, with Steven Gerrard, Raheem Sterling, Philippe Coutinho and Jordan Henderson providing great support from midfield.
The worst nightmare for a defender is when a striker with incredible pace is running at you. It becomes very tough to deal with even for top class centre-backs.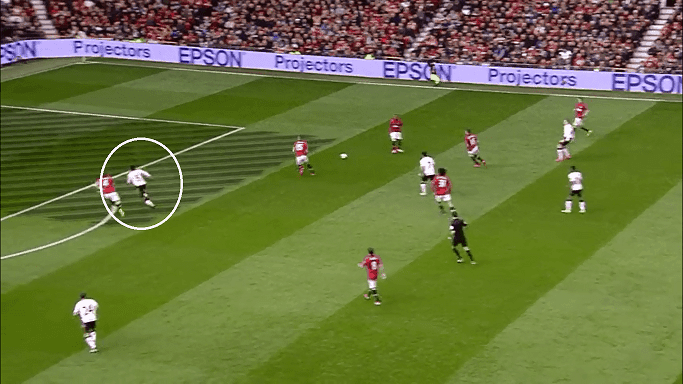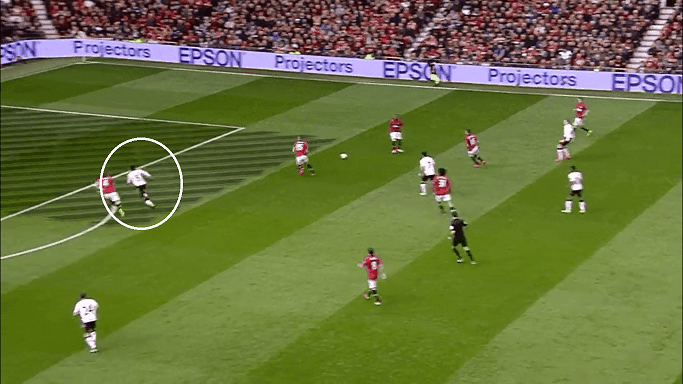 These images from last season's 3-0 win at Old Trafford depict exactly how Liverpool caused problems for teams in the final-third. The eagerness of Suarez (2nd image) and Sturridge (1st image) to get in the box and make something happen made it tough for the defenders to deal with.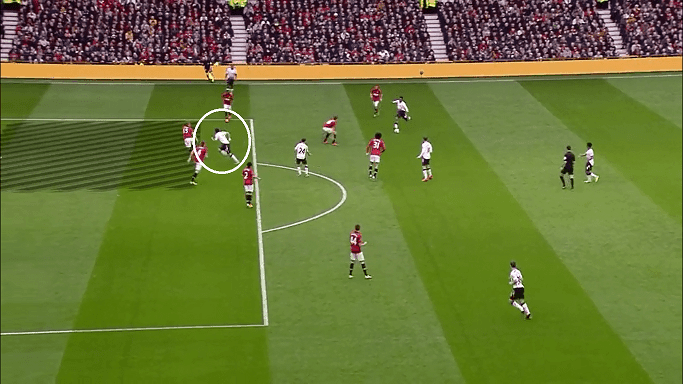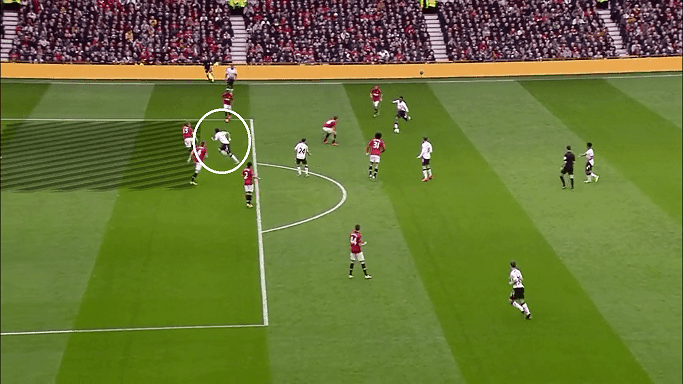 Whereas Balotelli's positions (against Everton in the images below) often haven't looked threatening to the opposition and have been too easy to defend against.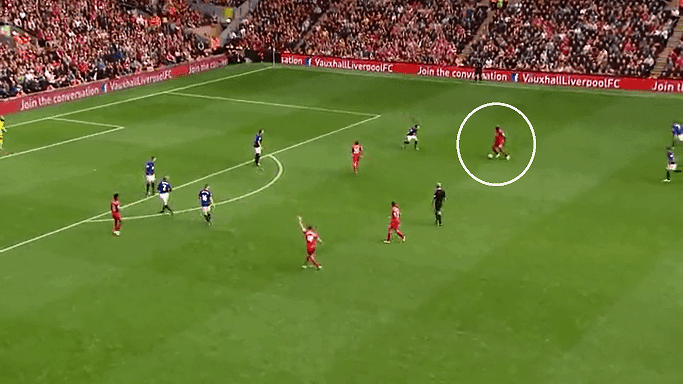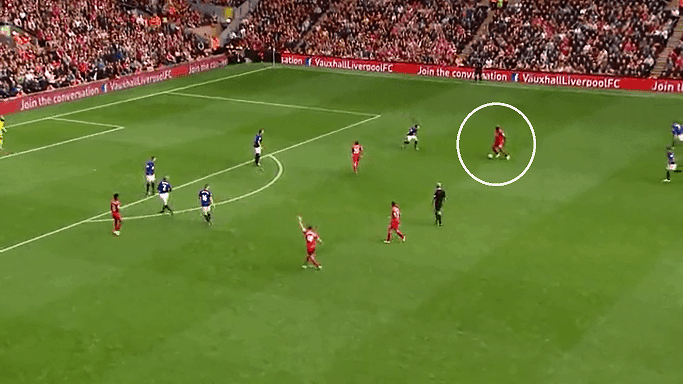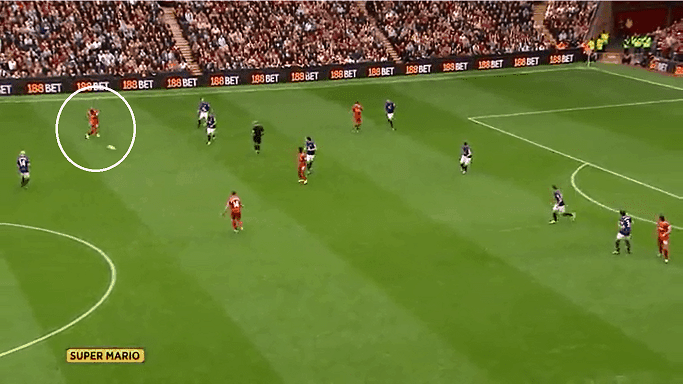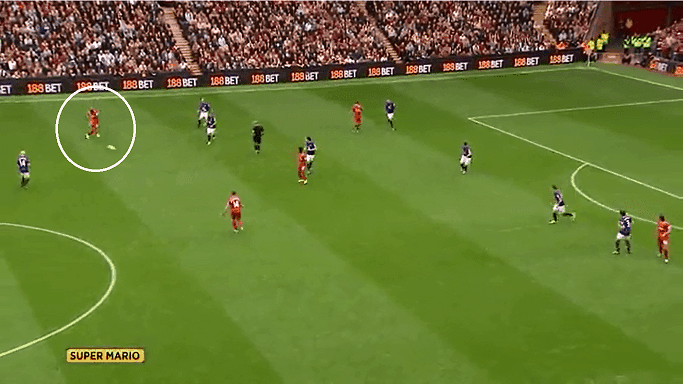 There is nobody inside the box, and the lone striker in the team is either very deep or out wide. The fact that Balotelli didn't have a single touch inside the opponents box against Basel highlights our biggest concern, although, admittedly the service that night from midfield wasn't great either.
When players have made attacking runs, especially Alberto Moreno and Sterling, he hasn't provided the killer pass. Instead he has often cut in to take a shot and waste the opportunity. Not that he shouldn't be given the licence to do that, but he should consider other options around him too.
In the games he has played for Liverpool until now, I haven't seen Balotelli pressing and running at the defenders. He needs to get in behind the defensive line more often. He sometimes kills the pace at which we counter by keeping the ball and trying to do too much. That one touch passing doesn't look that effective with him in the team. Not that his passing has been bad, but for a player with such high quality technical ability, we do expect more from Balotelli.
Understanding with his fellow forwards

There seems to be a lack of understanding between Balotelli, Sterling and new signing Lazar Markovic. They've seemed to be playing more as individuals. Hence, Sterling has become ineffective at times. Plus, Markovic, who himself is finding adapting to life in England hard isn't helping the cause either.
The only game this season where it looked like Balotelli would be a success at Liverpool was against Spurs, when he was paired alongside Sturridge. The movement of Sturridge caused problems for the defenders and created space for Balotelli – and Sterling – to exploit. Hopefully, with Sturridge returning against QPR, we'll see promising signs of a new strike partnership.
Conclusion
Balotelli, at least as of now, doesn't look like a forward who will make those intelligent runs we saw so often last season. Hence, it seems useless to put him in as the lone striker up front in a typical Brendan Rodgers type line-up.
We can't write him off after only eight games at the club. He is only 24 and still learning. Plus, Balotelli can add something to our attack that Suarez could never offer, aerial presence. Rodgers might have to tweak a few things too to use Balotelli's strengths more effectively.
Not many teams in Europe play the brand of football that Liverpool do. So, I'm pretty sure that it'll take time for Super Mario to adjust to Rodger's style and the players around him. Brendan needs to ensure that he doesn't lose confidence.
A player of such brilliant natural ability shouldn't go waste.
Ashwin Ramesh
Do you agree with Ashwin's assessments? Let us know in the comments below.