First team coach Mike Marsh insists Liverpool's approach to training and recovery will not change despite their approaching busy schedule.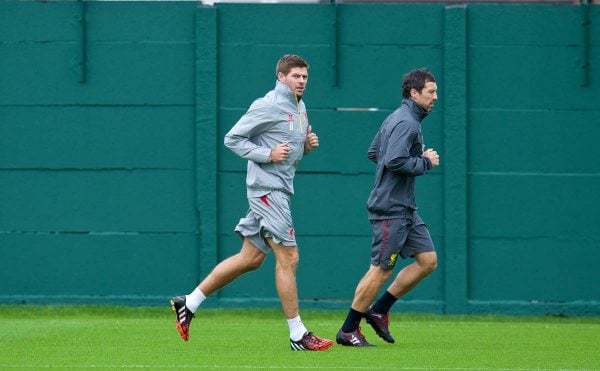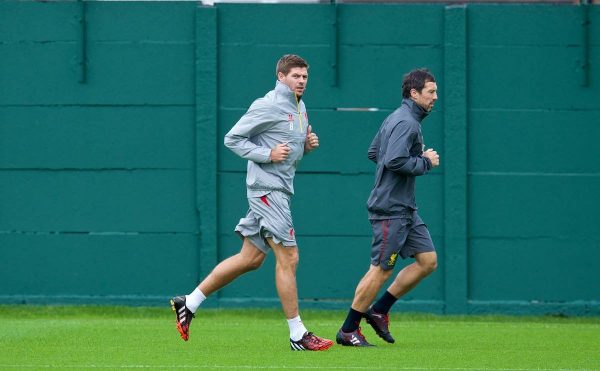 The club's training methods were criticised by England manager Roy Hodgson in the continuing fall-out from teenage forward Raheem Sterling's telling the national team boss he was tired ahead of their Euro 2016 qualifier in Estonia.
Hodgson disagrees with Rodgers' claim speedy players such as Sterling and Daniel Sturridge – who has not played since getting injured in a training session on international duty last month – require lighter duties in the 48 hours after a match and intends to speak to the Reds boss about it.
Starting on Sunday, Liverpool face seven games in 21 days – including two fixtures against Real Madrid and one against Premier League leaders Chelsea – but Marsh said their approach would not alter.
"It's a tough fixture list with the amount of games and the quality of the opposition so we know it's going to be tough, but the more players we have available the better," Marsh told liverpoolfc.com.
"With England there has been a lot of discussion recently. We don't really change. Our fitness programmes have been well documented.
"We try to recover the players as best we can to prepare for the games.
"We have a couple of days' recovery after the game and we work with the group that don't start (the previous match) and we build up to the next game and once one game finishes we try to recover as soon as possible.
"We try different ways. We do quite a lot of analysis with the players so we break them up into smaller groups and get players' feedback in different ways."
Sturridge is likely to be back for the weekend trip to QPR and – while that will be a welcome relief – Marsh believes having a bigger group to choose from was more important to deal with than the stresses of so many fixtures.
"We know Daniel is an important player for us as he offers the team goals but we have seven games in 21 days," he added.
"But with Emre (Can) and Joe (Allen) coming back it is important we have as many players as possible to select from."
Former Liverpool and England striker Robbie Fowler said Sterling should be praised not vilified for his honesty.
"I take my hat off to Raheem," Fowler told the Liverpool Echo. "I'm chuffed that he had the guts to speak up and say what we did as it showed maturity.
"It was a selfless act and people are wrong to have a go at him. What he did was for the benefit of the team. Not everyone puts the team first like that.
"For a lot of players the priority is just getting caps and goals. Raheem was more concerned about three points and a win for England.
"As he didn't feel 100 per cent he didn't think he was able to go out there and play the way he wanted. England would have basically been playing with 10 men.
"Look at Diego Costa and what he did in the Champions League final with Atletico Madrid last season.
"He wasn't fit but started and ended up having to come off with a hamstring injury after nine minutes. It cost them.
"If a player isn't quite right it's best for everyone if he speaks up.
"Any team is much better off if all 11 players are fully fit and ready to perform."
PA