Everyone had their own preconceptions of Mario Balotelli, good or bad. But now he's at Liverpool, we've got the freedom to judge based on what we see, writes Rebecca Parry.

The Liverpool setup should be an ideal situation for a player like him to thrive considering past upsets, and he's now got to be aiming to give back as much as he's getting – with goals.
So far, Balotelli's only goal was just a glimpse of what we can expect from him, despite him being fairly quiet in the Ludogorets game in the whole.
But since then, and even before, Liverpool have failed to find their feet, and we certainly haven't seen what we all know the team are capable of.
It's been mentioned before, no more so than myself, that Daniel Sturridge's absence has disrupted Brendan Rodgers' Liverpool system as a whole.
Balotelli seems to be sometimes drifting slightly deep and wide, with movement being halted in the side that conjured up so much free-flowing activity last year.
Going solo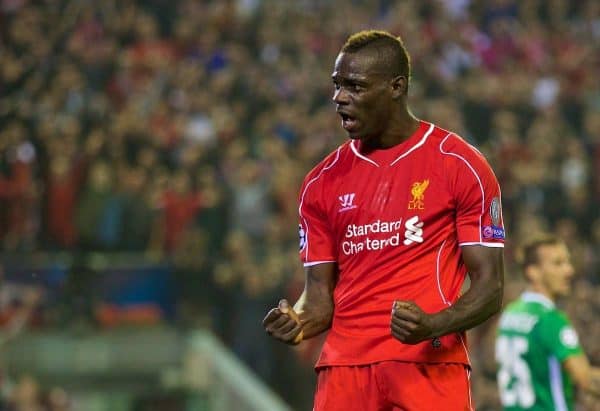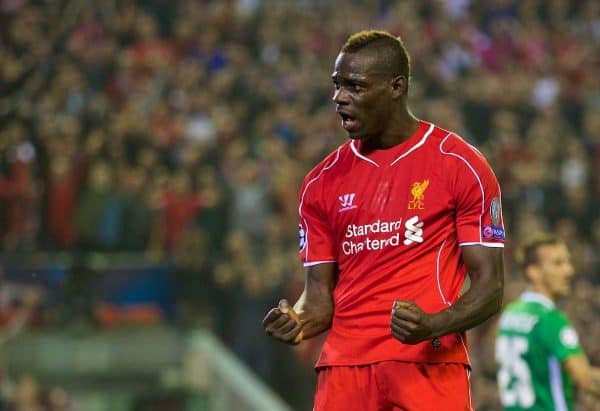 It's a difficult job being a solo striker, and you do appreciate that even more when you witness that at times it hasn't quite clicked with Balotelli yet.
Although the results for Liverpool aren't exactly encouraging at the moment, the Italian has not been blamed for the lack of goals.
Of course, players, and even more so, strikers, are going to be the one of the first ports of call when placing the blame if results aren't going your way.
In a somewhat lucky case for Mario, there has been so much criticism and focus on the Liverpool defence at the moment, that the limelight has been taken off him slightly. What we didn't want was for there to be immediate controversy to hinder individual and team progress.
Having said this, strikers with dry scoring spells are always going to be pressured. It was so important that Balotelli got off the mark in his first few games. Giving people an angle to add extra pressure isn't good for anyone's game, even for someone with his personality.
You only have to look back to the likes of Peter Crouch for us, and more recently Torres for Chelsea, where getting off to a good start is crucial, otherwise getting that first goal seems like such a distant target.
Balotelli is in the ideal place to flourish playing his football. Unlike other clubs, Liverpool fans do not and will not instantly get on a player's back, especially if they're putting in the work for the team.
Although not busting a gut like Jordan Henderson just yet, we have seen a lot more of him chasing down lost balls, and showing the signs of a team player. You only have to look back to the derby on Saturday of where if only he was gifted a little more luck, the chance that hit the bar could have been the back of the net.
"Transforming" the star

A lot of people talk about how Rodgers can "change" Balotelli in terms of how he behaves sometimes on the pitch. However, you don't want to take the passion out of his game. In some ways, it's similar to Luis Suarez: you know that he's always going to have a bit of menace in him, and it's how it's channelled.
And this is also why Balotelli will look to contribute to what we're trying to achieve at the moment, in getting back to how we were playing last season.
He's got an array of exciting, pacey and creative players around him, who will hopefully slot together more effectively when Sturridge returns. Sturridge benefited from the offensive system with so many goals last year, and there's no reason why Balotelli can't take advantage either.