Liverpool's owners, Fenway Sports Group, have seemingly expressed their faith in Brendan Rodgers to transform the team's fortunes, but Ben Twelves asks at what point does the Reds boss' future become a concern to the owners?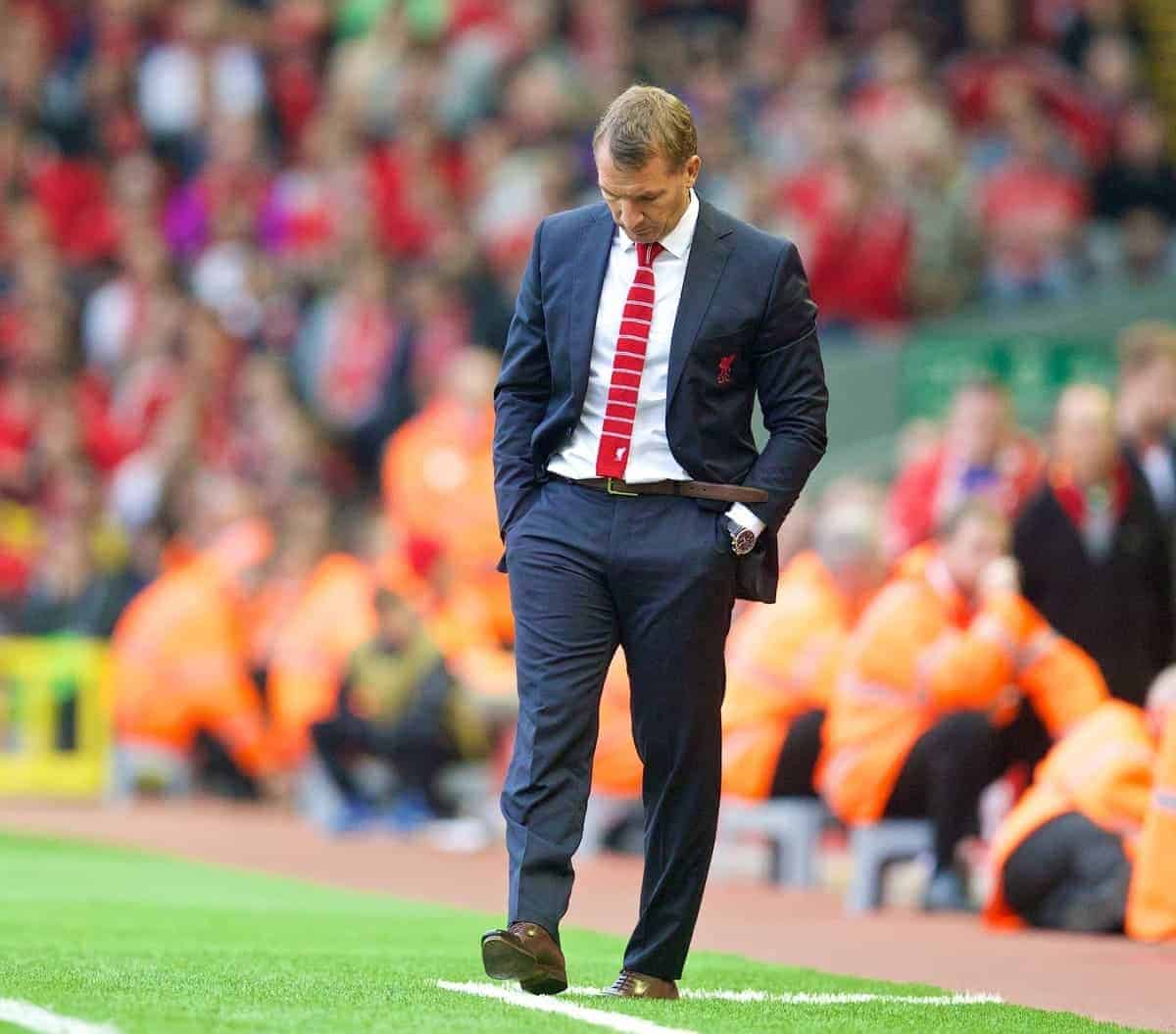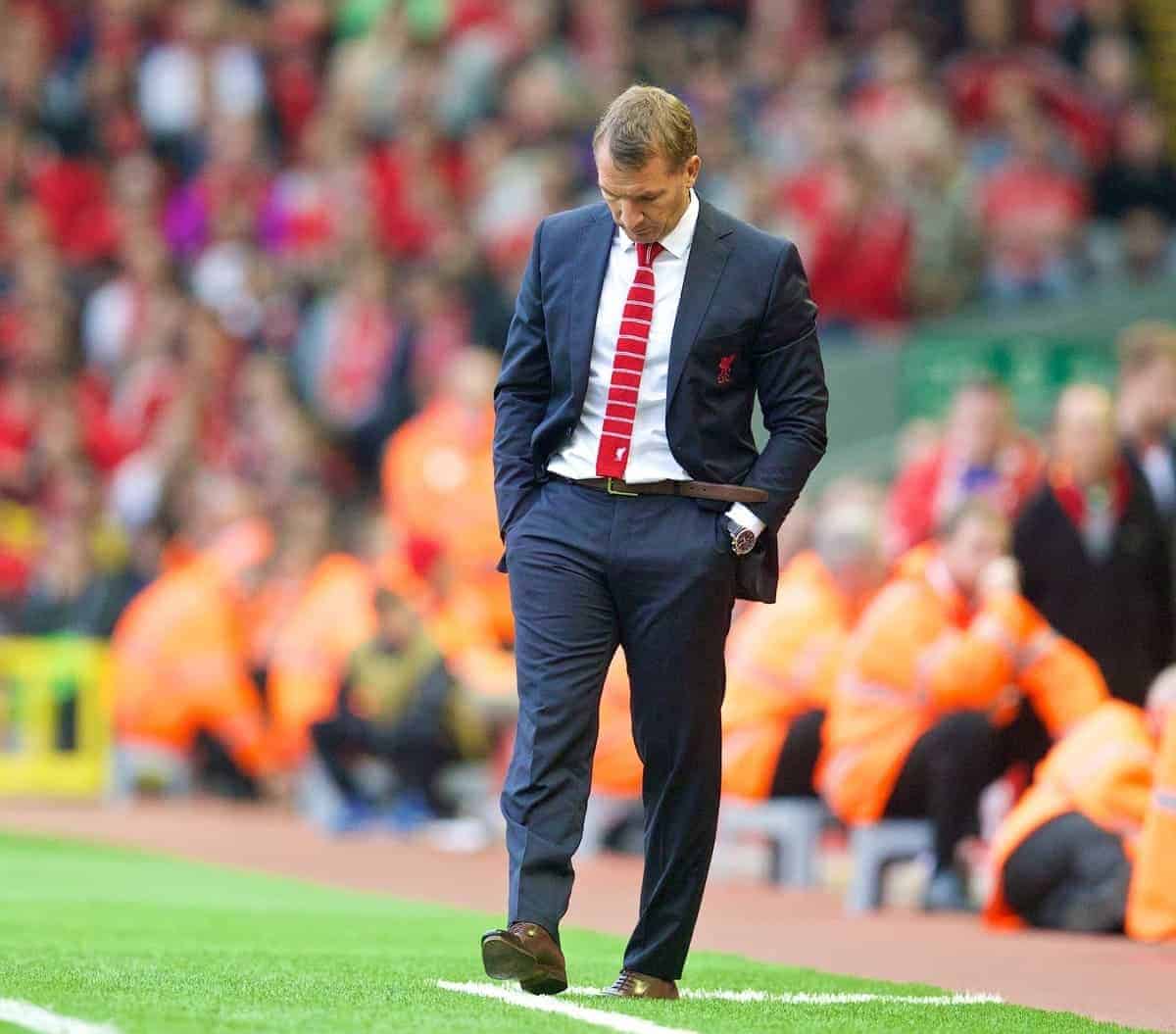 It has been reported by well sourced Liverpool reporters that despite the severity of the situation Liverpool now find themselves in, Rodgers' future as manager is not being considered.
The same problems continue to haunt Rodgers' side – who as it is widely known have had the worst start to a season since Graeme Souness was in charge in 1992/93 – and though the same mistakes continue to be made by players and management alike, Fenway Sports Group are said to be completely committed to the man they brought to Merseyside in 2012.
However, the current state of affairs is far from ideal and while for the time being Rodgers retains the trust of those in power, when does it become a genuine concern to the Anfield elite?
Immediate Pressure
Liverpool face a kind run of games before a hectic and challenging Christmas period, with extremely winnable league matches against Stoke, Leicester and Sunderland next in the Premier League, but coming away with maximum points from those games is something much easier said than done recently.
Ludogorets, Stoke, Leicester, Sunderland. Must not lose any of those 4, minimum 3 wins.

— Matt Ladson (@mattladson) November 23, 2014
Said after Chelsea that Rodgers has 6 games to save this season. Now its 5. And we now probably need 4 wins and a draw in those 5 games

— Dan Kennett (@DanKennett) November 23, 2014
Rodgers and his team also have the small matter of fighting for their Champions League survival beginning on Wednesday night against Ludogorets, and a negative outcome would end an extremely disappointing European campaign earlier than hoped following such a battle to return.
The last time #LFC lost 5 games in a row was September 1953 (confirmed by @ged0407) . No pressure on Wednesday then…

— Dan Kennett (@DanKennett) November 23, 2014
This isn't just a patchy period of form and the Liverpool boss has failed to show signs of improvement in recent months; persisting with players and systems that just aren't working and these factors may come into play if the miserable displays continue.
The refusal to change anything has put an increased pressure on immediate results, and if the worst scenario happened and The Reds did crash out of Europe and failed to improve their poor form in the Premier League after these fixtures, it would certainly become a lot harder for the club's owners to refuse to entertain any thoughts of a premature exit for Rodgers.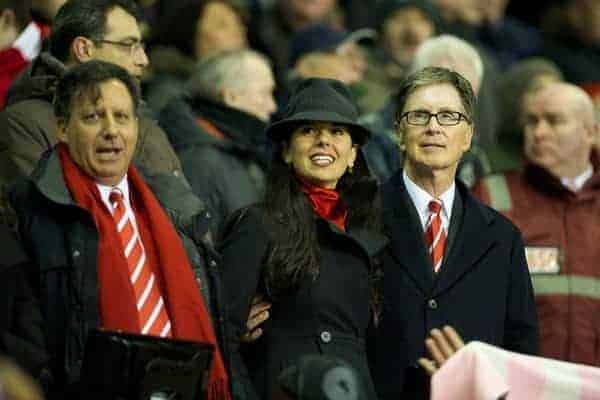 Failure to make required changes and deliver an upturn in results over the next games could see the season become a total write-off, and if Liverpool continued languishing in the bottom half, FSG could be left with no choice other than having to commence discussions and hold crisis talks as early as mid-December.
When you rest on your laurels you come undone, we've gone so far backwards. Rodgers will have some big questions to answer from JWH. #LFC.

— Si Steers (@sisteers) November 23, 2014
End of the Season
The stance taken from the powers-that-be, however, is that Rodgers will be backed regardless of how things pan out this season, and that he will be given the chance to transform fortunes on the pitch.
Liverpool will not sack Brendan Rodgers, despite bad results, as owners remain committed to long-term plan http://t.co/FglQueXRP2

— Billy Liddell (@Liddellpool) November 24, 2014
It's perhaps a courageous and refreshing approach, and such is the job that he has done since arriving at Anfield, most supporters will be pleased to hear that the Northern Irishman will be given an opportunity to prove that he is still the right man for the job.
It is far from an ideal situation but it's certainly a salvageable one when looking at how much could change should Rodgers actually rectify it – by playing the right players, dropping the under-performing ones and making the necessary tactical adjustments.
But Rodgers must act before his future becomes a conversation for FSG despite their unwavering support, and that means accepting that he's made a mistake signing Dejan Lovren, accepting Martin Skrtel and Glen Johnson should no longer start and accepting Steven Gerrard cannot function at the top of his game, nor play 90 minutes continually.
Liverpool have committed more defensive errors (16) than any other side in Europe's top 5 leagues this season. pic.twitter.com/OHgXQx2JEv

— Squawka Football (@Squawka) November 23, 2014
Some of the overlooked errors are rectifiable which is in the Reds boss' favour and should he show that he does recognise the issues and act – making positive and brave decisions made in the best interests of the team rather than persisting with what isn't working – there's a chance that we could yet see an improvement in both performances and results, vindicating FSG in their decision in the process.
Conclusion
The future does look bleak currently and should the decline continue at the current rate with nothing changing, it is hard to see the club's owners tolerating such a backward shift regardless of their current stance over the manager's position.
It is commendable to want to stand by their chosen man, and it is only right that all the good work Rodgers has done isn't forgotten. It is also still very much there to turn around for Rodgers, but if he doesn't succeed, FSG's patience and loyalty could be tested sooner rather than later.
[poll id="284″]