The Italian striker has claimed his decision to remain at Anfield was the right one after recent action in the team, but Ben Twelves argues otherwise with Borini's future at the club still highly doubtful.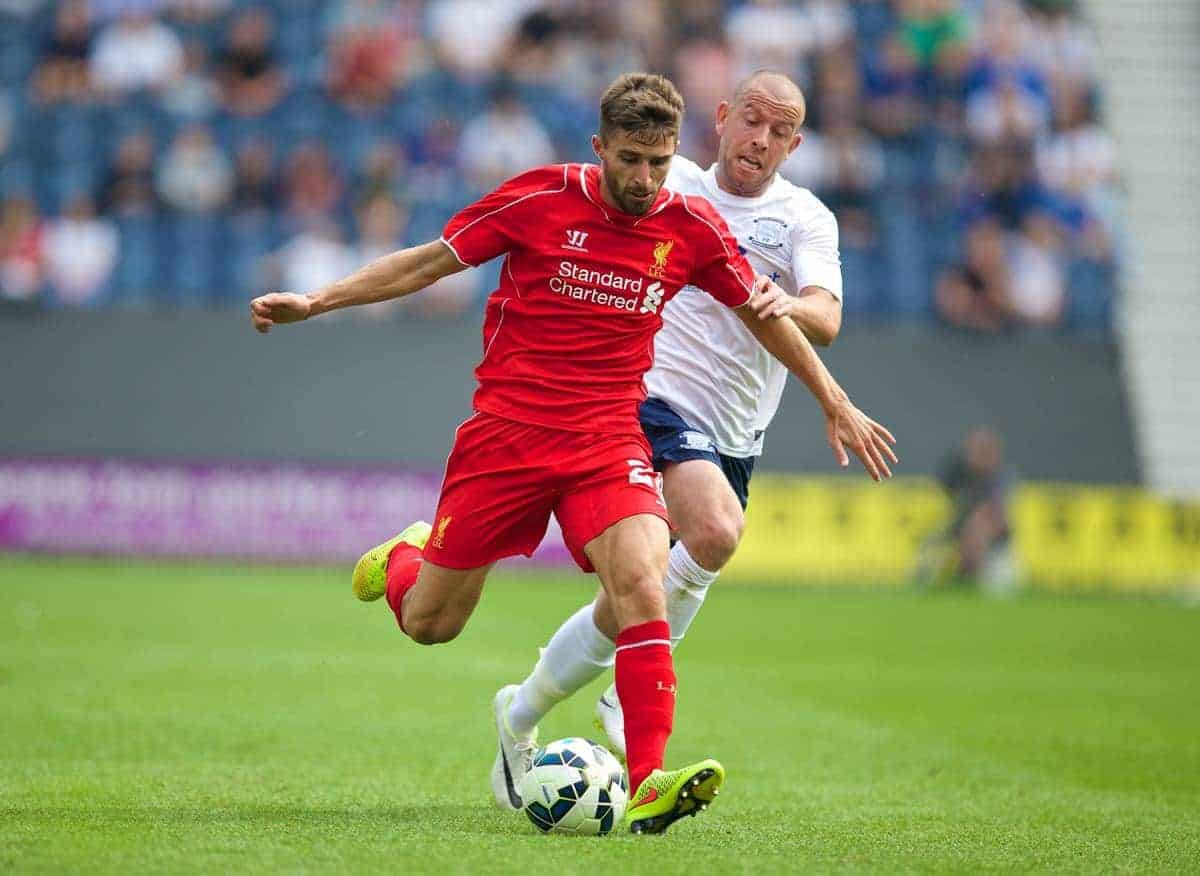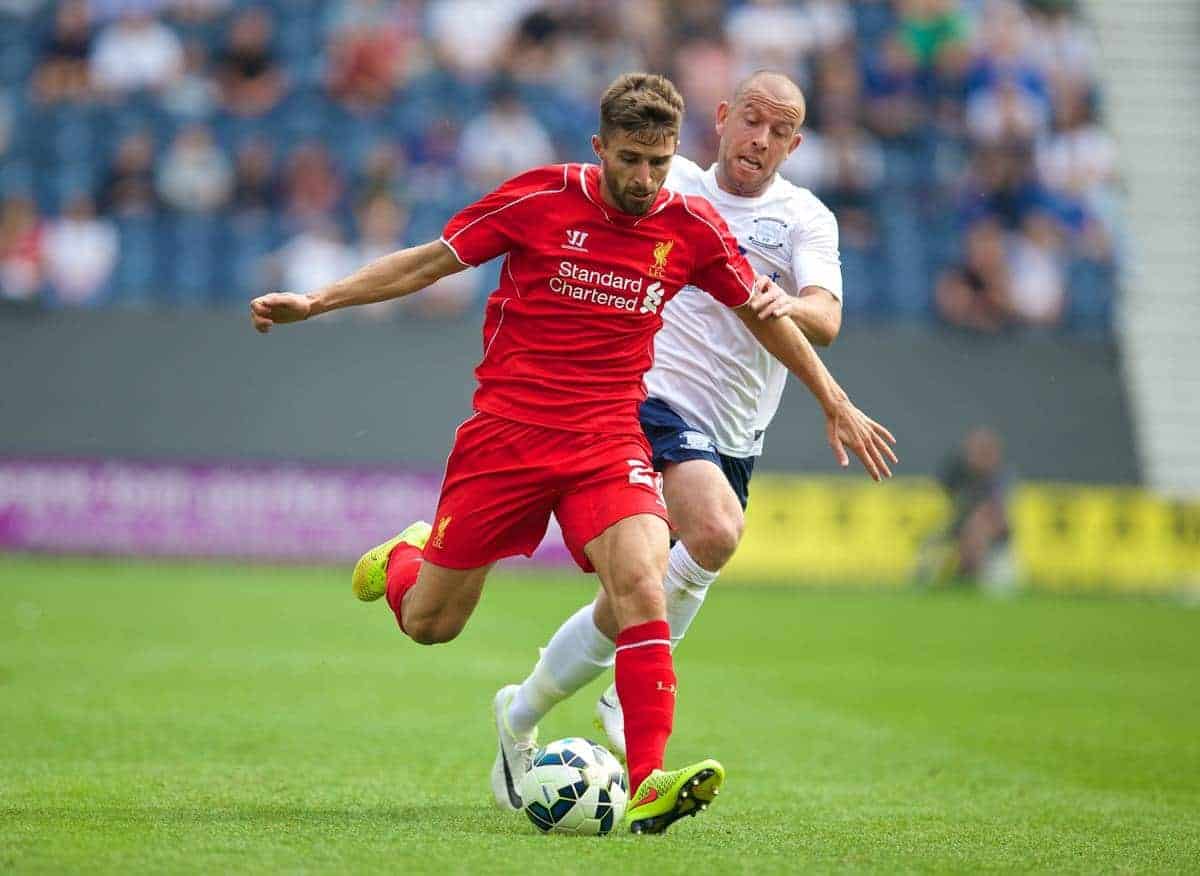 Fabio Borini was the subject of a much mooted transfer over the summer after being told he could leave by Brendan Rodgers, with Sunderland and QPR both extremely forthcoming in their desire to prize the Italian striker away from Anfield.
After both clubs chasing his signature had offers accepted and held discussions with the Italy international, Borini rejected the potential moves in order to stay and fight for his place on Merseyside – a decision that surprised many.
Borini glad he stayed at #LFC this summer: http://t.co/D1y6HivLGB

— This Is Anfield (@thisisanfield) November 13, 2014
The choice to remain and scrap for his future at the club as well as his place in the team was a commendable one by the ambitious 23-year-old, and after a recent flurry of action Borini says he feels his decision to stay has been justified. But is the Italian right in his assessment?
Yes He Is
The refusal to leave Anfield to a prolong his career at a top level club is an admirable move from Borini and with such an attitude it is only natural to wish him all the very best of luck, especially with a more lucrative deal likely to have awaited him elsewhere, to go with a more prominent role.

He's been rewarded for his persistence and work ethic with more action recently – starting at the Bernebau against Real Madrid last week, one of two full games he played out of the last four which also included substitute appearances – and he has produced some promising displays too.
The former Roma man has played his way above struggling Rickie Lambert in the pecking order as a result and is now the first port of call for any change in the Liverpool attack after Daniel Sturridge and Mario Balotelli.
Game time is what the Italian wants and that is what he's currently receiving, and there could be the chance for more minutes and a more prominent role in the team over the upcoming fixtures, with Balotelli reportedly sent home from the Italian squad injured.

It could be the ideal time for Rodgers' first signing to therefore prove that he can yet still become a more senior figure within the group, and show the manager why he made the right decision to rebuff a move elsewhere.
No He Isn't
Despite elements of promise, he is set to find himself once again down the pecking order as Daniel Sturridge returns to fitness. Rodgers could revert to the diamond shape and reignite the partnership between the England striker and fellow-countryman Balotelli as it showed signs of developing in the Reds best performance against Tottenham back in August.

The frustrating way that the Liverpool boss has picked his team this season has seen the meritocracy previously spoken of disbanded – with the baffling continued inclusions of under-performing players.
It seems that performance levels – in this case, Balotelli who has struggled as a lone striker – are overlooked therefore compromising the amount of game time afforded and even confidence on the fringe players; Kolo Toure is the clearest victim of this after an excellent defensive display in Madrid.
Therefore, with the management style currently operating at Anfield, it shows that even if Borini does do well – as he did in the Spanish capital and more obviously against Swansea in the Capital One Cup win – he will drop back to the bench for following matches as he did both times away to Newcastle and against Chelsea last Saturday.
The Rodgers meritocracy is dead then. Very Disappointing. #lfc

— Dan Kennett (@DanKennett) November 8, 2014
The teams' poor run of performances and results right from the beginning of the season has opened up ample of opportunities for Rodgers to turn to those cast aside, but he hasn't done so anywhere near enough – instead sticking with failing players and that says everything about the squads' back-up options.
The reluctance to use squad players signals a real lack of faith in the players fighting for survival at Anfield and if Rodgers genuinely wanted to give the Italian a chance, he would have done by now with Sturridge injured and Balotelli struggling – it really was the perfect chance to do so.
Liverpool already have future plans for the striking position too, with Divock Origi set to arrive at Anfield at the end of season at the latest, and with the Belgium international's much anticipated arrival, it seems Borini could be even more restricted and once again slip further down the pecking order – possibly making a speculated move to Inter Milan in January more appealing.
Liverpool news and transfers: Fabio Borini lined up by Inter Milan for January switch? http://t.co/MRT6KxqzI9

— Mirror Football (@MirrorFootball) November 6, 2014
Conclusion
It would be fantastic to see Fabio go on to cement a place for himself at Liverpool like Jordan Henderson who went from much maligned to vice-captain; everyone loves an underdog story, but it seems extremely unlikely that the battling Italians' situation will improve over the course of the season.
Borini's decision to stay was certainly creditable, but looking at how it's panned out and with the situation looking unlikely to improve, it really does look like he is fighting a losing battle this time and is wrong with his claims that his decision has been justified.