Liverpool midfielder Lucas Leiva admits this season has been tougher for him than his difficult introduction to England eight years ago, but he insists he can still do a job for the club.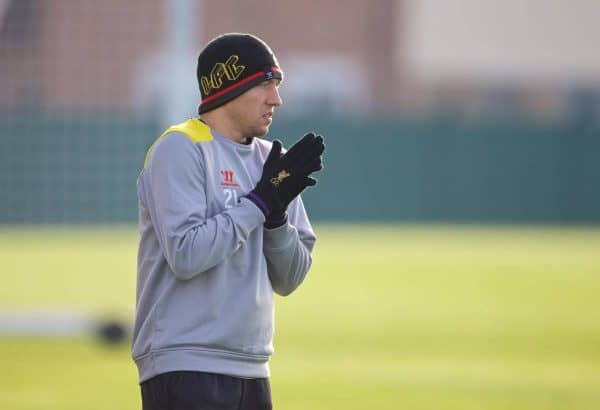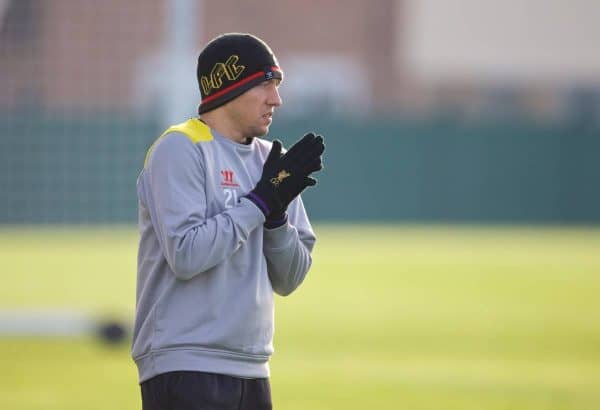 The Brazil international lost his place in the side once captain Steven Gerrard was turned into a holding playmaker by manager Brendan Rodgers, and a lack of opportunities has raised the prospect of the 27-year-old leaving.
However, he was handed a lifeline against Ludogorets on Wednesday – his second successive Champions League start after playing against Real Madrid – when Gerrard was pushed into a more advanced role as Rodgers looked to shore up the middle of the park.
Lucas is adamant he will fight to prove he has a future at the club, despite enduring a spell worse than when he was the fans' whipping boy under Rafael Benitez in 2006 and 2007.
"It has been very hard. Apart from my first two seasons at Liverpool, I have probably played most of the time," the Brazilian said.
"The day I am happy I am not playing, something is wrong, and probably I would have to change things around.
"The first two seasons I really didn't expect to play many games because I was only young, but I am 27 now and probably my best years are still to come. And of course I want to play.
"I am not the type of person to get my money every month and chill. It is not me and it has never been me.
"I am not happy – I wasn't happy – but when I play you feel better and you feel you can help the team more. I had to be patient.
"My Liverpool career is going to be like that forever until my last day here, but I just gave my all to the team, to the players and I think that is why I am still here.
"This is my eighth season, with more than 250 games, and it means a lot."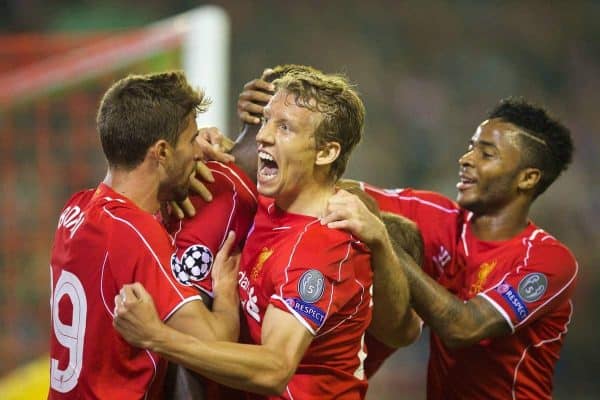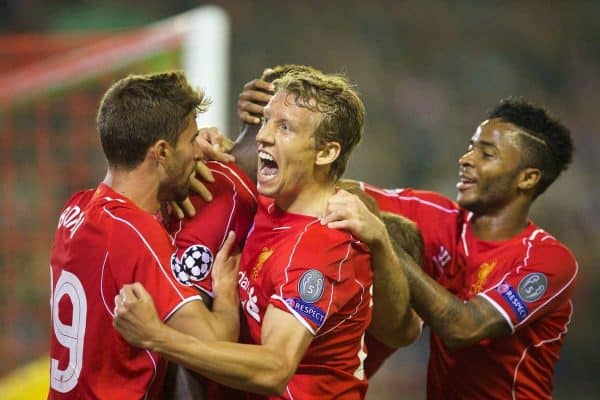 Lucas is not the type of person to agitate for a move and, while he knows he needs regular football, he is not prepared to give up on the Reds just yet.
"Sometimes things don't work the way you want, but I think my career has been like that at Liverpool and I will just keep going until my last day here," he added.
"That is the way I am and that is the way I have to be. I tried (against Ludogorets) to show again my commitment will always be there.
"If I didn't think I had a role to play, I wouldn't have had the chance to play (on Wednesday), especially in a difficult moment.
"The manager maybe thought he should play players that he really thinks can be committed to the cause, and I am."
Should Rodgers persist with Gerrard in the number 10 role, where he enjoyed so much success in the past, it opens the door for a longer-term return for Lucas.
He admits he needs a run of games to get himself back up to the levels he feels he should be at after a stop-start 18 months, but is taking nothing for granted as he knows the manager could switch tactics again to face Stoke at home on Saturday.
"Football is a funny sport and can change a lot, but I will give my all to my last day here," he said.
"I just have to try to take my chances – like the Real Madrid game – and, although it (Ludogorets) wasn't a brilliant performance in terms of possession of the ball, I helped the team defending.
"We have a lot of games and we don't know how the manager will manage the team and the squad.
"I am quite fresh because I haven't played, but it is always hard when you don't play many games because you don't have the rhythm and fitness you expect.
"But I think I showed I have the desire and when I put on the Liverpool shirt I give my all, and that is sometimes what fans want."
PA