Our friends at Predict the Six have launched a new online game where for £1 you can win a huge jackpot for simply picking 6 any time goal scorers in the premier league over the weekend. It has already been won once this season so is most definitely winnable!
This weekend's rollover jackpot is £2,351. The one and only Reds legend John Aldridge is having another crack at it after only getting a miserable two correct last week…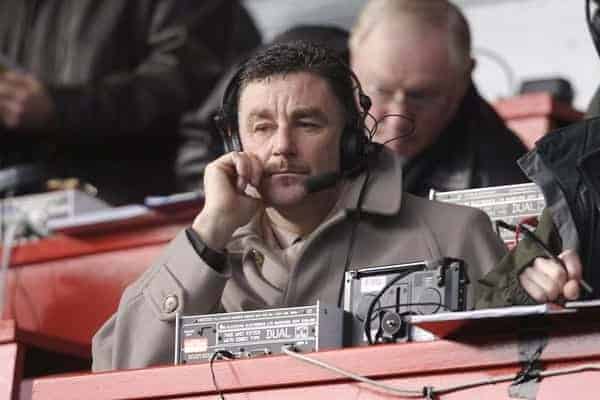 By John Aldridge
Follow @realaldo474


I got two last week. Only two. I think Chris Smalling didn't help me, I've not seen many red cards as daft as that one. Liverpool and Everton both failing to get a goal wasn't good. Last season was unpredictable but this one is even worse. No side, other than Chelsea or Burnley, seem able to get any momentum or consistency up, and Burnley's is the type no one wants. Newcastle have won only three games on the spin and they look great, shooting up the table. Not being able to rely on any side makes this harder to pick.
Even Man City, going to QPR, you don't feel sure about them. QPR have been unlucky in recent games against Liverpool and Chelsea and it wouldn't surprise you if they got something. Therefore my first pick isn't Sergio Aguero.
This will probably surprise a lot of you, but I can see another frustrating evening for City on the cards. This season of theirs is looking like turning into their last season after winning the title. It's great to feel certainty and consistency as a footballer. I used to love winning and scoring runs. You'd look round the dressing room and know your teammates were playing well. But when that isn't happening you get frustrated.
You could see that when Aguero was subbed against Man United. He was furious, but it didn't seem just about that decision but all his teammates had lost their head and dropped deeper and deeper against ten men. Some players are fearless and they can find it hard to play with players who show fear.
At some point the best of the rest are going to start putting a run together that's half decent. They have to. Spurs needed a result last weekend and they got one. I think they can capitalise. On Sunday they are at home and they need to impress there too. Stoke City are going to White Hart Lane and you never know what you are getting from them either. So Adebayor can capitalise and get a goal and he's my first pick of the weekend.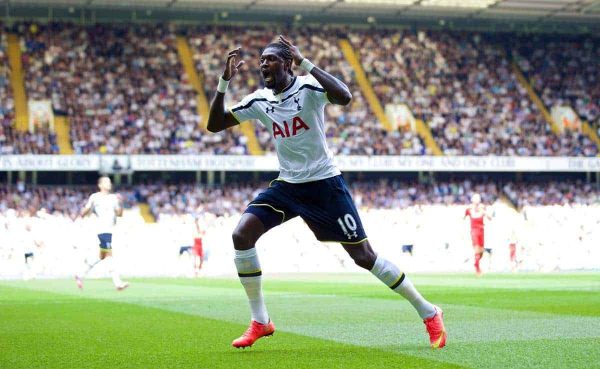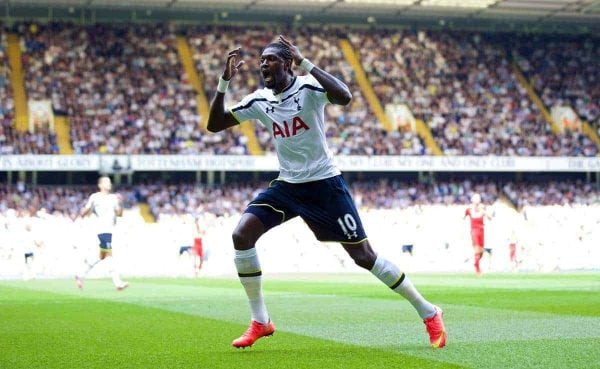 It kills me to say it, but I fancy Man United for a big win at the weekend. They need one to kickstart them and I think a performance and scoreline is on the cards against Crystal Palace. Palace seem to have lost their way a bit and United's attack could sniff blood. Any early goal makes me think that could be three or four minimum with all that firepower. I'm backing both Van Persie and Rooney to get on the scoresheet.
I could watch Van Persie in the penalty area all day. He's always moving, always sniffing around. He scores every type of goal. Scruffy rebounds, bundled in finishes, headers, volleys. He's a proper player. Rooney's record for United speaks for itself. Both are handy from set pieces too and Crystal Palace will be giving free kicks away.
Need a shower after that!
To make up for it, I'm picking Balotelli to get his first league goal for Liverpool against Chelsea. Both Chelsea and Liverpool rested players with an eye on this game Saturday. Balotelli has looked to slowly improve in recent weeks and a big occasion like this against a former manager might be exactly what he needs.
Liverpool need it too. A big result to get them going. They'll need to be clever against Chelsea. They aren't unbeaten for nothing. They are strong at the back but if Liverpool can turn them around they can get somewhere. I'd try and get Mario playing on John Terry. They've had all week to work this out have Liverpool. They can unlock the door. They need to.
All these sides and players who don't seem great and need something. So who does seem in a good place? Alexis Sanchez is that man. Away at Swansea, the Gunners should get the chance to counter attack. It's possible that Walcott will get some time on the pitch as well. Welbeck and Walcott will create all sorts of room for Sanchez to play in.
Sanchez's workrate is brilliant to see. It used to be that lads would come in from abroad and you'd worry they couldn't put a shift in in this league. Now so many come in and put people to shame. He was great against Burnley and he's my fifth pick for this weekend.
Lastly I expect Berahino to celebrate his England call up with a goal. He's so cool between the posts. Newcastle are defending well but he looks in great shape. He needs to be careful though. Go off training with England and you might take months to get over it…
Aldo's six selections:
Adebayor
Van Persie
Rooney
Balotelli
Sanchez
Berahino

Fancy taking on Aldo and winning £2,351 for a £1 stake? Visit www.predictthesix.com and register in seconds. Quote voucher code ALDO66 when you deposit your first £10 and you'll get another £10 free credits!
It's the most simple and fun way to win a load of cash you'll see all weekend!
Follow them on Twitter: @PredictTheSix and let Aldo know who you've picked @realaldo474