We are 10 games into the Premier League season, and Henry Jackson reviews how the Reds have fared so far.

"We'll assess it after 10 games, see where we sit there," said Brendan Rodgers in September, saying it was too early judge The Reds' start to the campaign.
Well, after 10 games his side are seventh, 12 points off top spot, and on course for a points tally of 53 this season – 31 less than last season. To say it's been a disappointing start would be an understatement.
Results and Performances
It's fair to say Liverpool's Premier League form has been nowhere near good enough so far this season, and enormous improvements are needed.
For all the excuses about losing Luis Suarez and Daniel Sturridge, to Barcelona and injury respectively, the tempo of the play, goal threat and, most of all, defensive ineptitude have been extremely disappointing.
There's a definite argument to say the Reds have only been good in one league game to date.
They were outplayed by Ronald Koeman's impressive Southampton side for large parts of their 2-1 opening weekend victory at Anfield, and needed a fit Sturridge to snatch a late win. In their following game at Manchester City they capitulated following a confident start, losing 3-1.
In the 3-0 victory away to Tottenham on 31st August, Liverpool were absolutely outstanding. They looked like the brilliant side that so nearly won the league last season, pressing relentlessly, playing at pace and offering a constant goal threat. It proved to be a false dawn though.
An insipid 1-0 defeat to Aston Villa at Anfield after the international break was followed by a 3-1 loss to West Ham at Upton Park. The form of Rodgers' side was officially becoming a cause for concern by this point.
Phil Jagielka's stunning last-gasp strike robbed Liverpool of a Merseyside derby win at Anfield at the end of September, but the Reds edged out West Brom in their next game. Neither performance was particularly convincing at any point, however.
The 3-2 win over QPR at Loftus Road two weeks ago may have seen the Reds snatch victory, following a stoppage-time own goal by Steven Caulker, but the display was awful. How they won remains a mystery, and some of the defending was as bad as any Liverpool side in history.
A limp 0-0 home draw with Hull City followed, which was a fair result, before Newcastle earned a 1-0 win over Rodgers' men on Saturday. It was yet another below-par performance all round, rounding off a very worrying opening 10 games.
They are also in serious danger of crashing out of the Champions League group stages, having earned just three points from their opening three matches. Real Madrid await next at Santiago Bernabeu.
Goalkeeper and Defence

The defensive side of Liverpool's play this season has been a shambles, to put it bluntly. Although statistics don't necessarily show that they have been any worse than in 2013/14, they undoubtedly have.
Simon Mignolet has continued to show that he is not good enough to be the first-choice goalkeeper in the long-term, showing a lack of confidence, dominance and consistency week in, week out.
Javier Manquillo and Alberto Moreno, two young Spaniards acquired in the summer, have come in and done adequately, although the latter has twice cost Liverpool dearly with errors against City and Newcastle. Glen Johnson and Jose Enrique remain frustrating full-backs with an ability to switch off time and time again defensively.
Dejan Lovren has been a huge flop since his big-money move from Southampton, and although new signings do need time, there are genuine concerns that Rodgers has wasted a lot of money on someone simply not good enough. Martin Skrtel has been typically up and down, while Mamadou Sakho flattered to deceive when fit. The Frenchman should definitely be persevered with though.
As a unit they look all at sea- Rodgers' constant changing of the back-four certainly hasn't helped matters- and they look ridiculously vulnerable from set-pieces. Huge improvements are needed.
Midfield

The midfield has probably been the strongest element of Liverpool's play so far this season, but there are still definite flaws in that area.
Steven Gerrard has struggled to have the same influence as he did last year, and his lack of pace and defensive expertise in his deep-lying role can make the Reds easy to run through. His performance in the second-half against Newcastle showed that he still remains key at times though, and is still the only midfielder Rodgers has who can take a game by the scruff of the neck.
Jordan Henderson has been Liverpool's standout player all season without a doubt, as he continues to impress. The 24-year-old is probably the first-name on the team-sheet these days, and his performances cannot be criticised in the slightest. A lack of goals would probably be the only thing you could aim at him.
Much more is needed from Joe Allen, who despite being an understated, quietly effective member of the side at times, is not influencing enough games. He needs to be more bold with his passing and add to his measly one league goals in 57 appearances for the club. Emre Can's progress has been disrupted by injury, but there is definite potential in the 20-year-old.
Adam Lallana has struggled to hit top gear since returning from a pre-season knee injury, but has impressed sporadically, while Philippe Coutinho has looked the Reds' greatest creative threat but found himself out of the team too often.
Raheem Sterling started the campaign in wonderful form, but his performances have tailed off a little of late. It certainly looks as though the ridiculous criticism that came his way while on England duty, in which Roy Hodgson hung him out to dry, has had an effect on the 19-year-old. There is no doubting that he will return to his best sooner rather than later though.
Attack

The departure of Suarez was always going to hit Liverpool hard, regardless of his cannibalistic tendencies. He was a magical player, and one of the most talented ever seen at Anfield.
The constant injuries to Sturridge have almost hurt the team as much though. The 25-year-old is a superb striker who guarantees goals, movement and an attacking threat in every game. His return will make an enormous difference, and he remains very underrated by some. For Gerrard to say he's arguably the most talented English striker he's played with says a lot.
Mario Balotelli has been in the headlines since day one at Liverpool, and most of it has been for negative reasons. Whether it be his poor form, decision to change shirts with Pepe at half-time against Real Madrid or arrival on the pitch seconds before the restart on Saturday, people can't get enough of him.
The Italian has taken far too much criticism, however. Some of his performances have actually been fine, and the service he has been given by his teammates has been extremely poor in general.
Too often the 24-year-old has been isolated, and he is the kind of striker who needs bodies around him in order to thrive. The return of Sturridge will help greatly in that respect. He needs to be judged further down the line.
Fabio Borini, Lazar Markovic and Rickie Lambert have been used very sparingly, but barring a good display by the former against Swansea in the Capital One Cup last week, they have all struggled.
Conclusion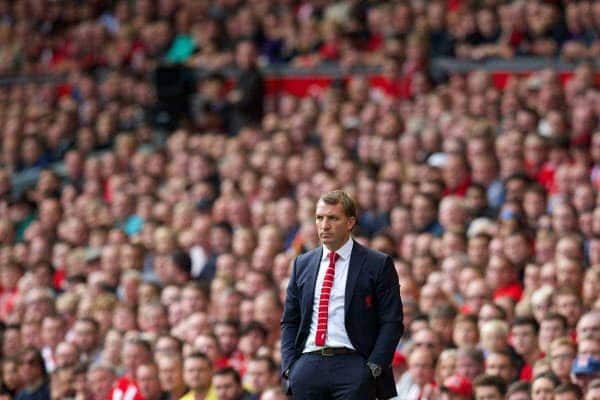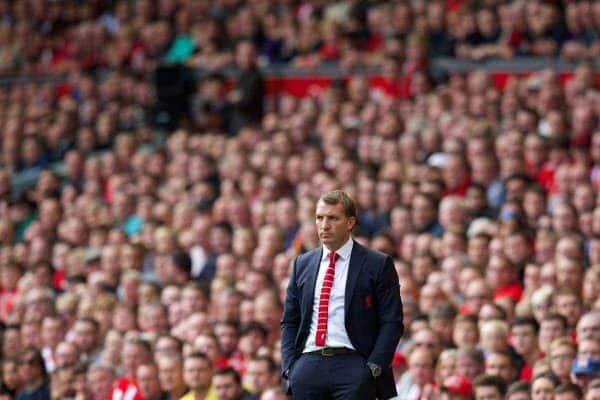 Even the most ardent, biased Liverpool fanatic would not be able to deny that the Reds' opening 10 Premier League matches have been way below what we expect from Rodgers and his side. Massive improvements are needed, particularly from Mignolet and the defence, if they are to finish in the top four this season.
That said, there is absolutely no need to be as pessimistic as some knee-jerk fans are currently. Sturridge's return will transform the side, Sterling will get back to his best and the new signings will improve the more they adjust to life on Merseyside.
Rodgers, who clearly who has to burden a fair amount of the blame, will learn from the tactical errors he's made in recent months too. He is still a very young manager.
It's very easy to forget that Liverpool didn't start firing on all cylinders until they beat Norwich City 5-1 in December last season. Here's to the next 28 games.
[poll id="265″]