Liverpool manager Brendan Rodgers insists Simon Mignolet's shaky performances are not a factor in the team's lack of confidence and has backed the under-fire goalkeeper's mental resilience.
https://www.youtube.com/watch?v=TZUzc_MdKQo
The Belgium international has been criticised for lacking a commanding presence in his penalty area and for his poor distribution, while his mistake for the first Ludogorets goal in the Champions League in midweek only intensified calls for him to be replaced.
Mignolet has kept just two clean sheets in his last 24 appearances for the club and this season has looked less than convincing.
But with no real competition – second-choice Brad Jones has played just 23 matches in four and a half years – Rodgers is obliged to stick with Mignolet, the B£10million replacement for Jose Reina two summers ago which was always seen as a downgrade and was unpopular with fans.
"It is never easy. However, it (criticism) comes. Deserved or not, you won't like it but he is fine. I had a good chat with Simon today," said Rodgers.
"The club paid a lot of money for Simon to come in and he has saved us in games in my time here.
"His performance is like the team; we all need to be better collectively.
"We are losing games and not playing so well so it (criticism) happens and the focus on you at a club like Liverpool is magnified.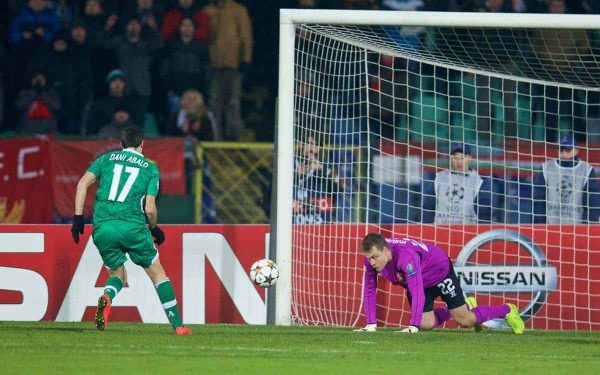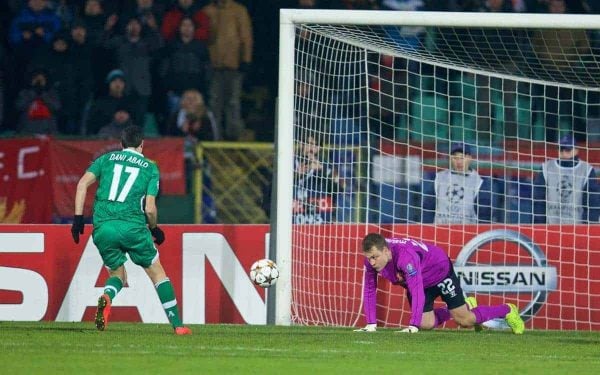 "He is strong enough. For us you have to embrace it, you have to be able to cope with the spotlight whether it is good or bad because it is always going to be there.
"Sometimes it won't always go your way and sometimes you have to cope with it when it doesn't.
"The team gains confidence from each other; it is about collective responsibility not just one player, and if we are going to succeed it will be about every player not just one."
Mignolet can expect to be tested against Stoke at Anfield on Saturday as Liverpool look to end a run of three successive league defeats which has dropped them to 12th in the table.
The Northern Irishman is himself under pressure and is second favourite to be the next manager sacked. However, he is happy to absorb that burden in order to deflect it from his players.
"They (bookmakers) obviously expect me to lose my job," he added.
"It is football. A few months ago I was manager of the year and now I am favourite to get the sack.
"In football it is very short-termism thinking but all you can do is focus on the immediate job and focus on what you can control.
"I just want them to concentrate on the football and performance level. It is my responsibility to take that (pressure) from the players."
A 2-2 draw in Bulgaria on Wednesday exposed Liverpool's vulnerability at set-pieces once again and meant that the team returned home without the confidence boost they needed.
It was the sort of substance over style performance not usually associated with a Rodgers side but the manager is hopeful that the draw against Ludogorets could kick-start their campaign.
"We are hoping our season has really begun the other night but it will only count if we take it into tomorrow's game," he said.
"Everything has been hunky dory for 18 months but it is a different hand we have been dealt this year, a different deck of cards.
"I said to the players the other night what has gone before has gone.
"We got the result the other night: a good performance, we were competitive, the structure of the team was good and we will take it into a difficult game against Stoke.
"Now it is even more important these mental characteristics come out in the team, which I know they clearly have."
Liverpool v Stoke gets underway at 3pm (UK) on Saturday.
PA