With Liverpool's season in serious danger of completely derailing, we look at three realistic signings who could help transform the Reds' season in January.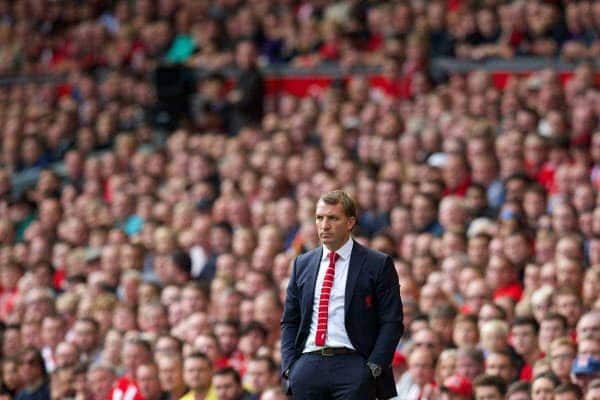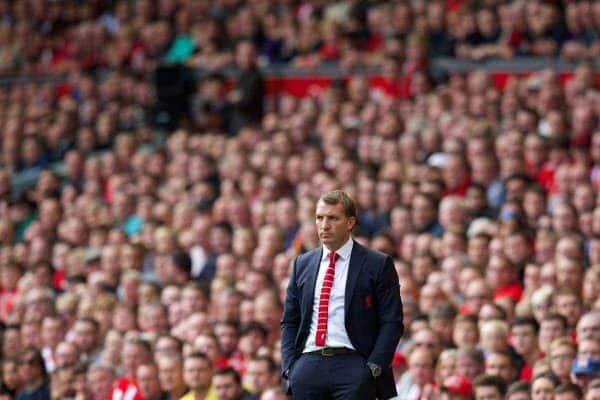 The January transfer window is fast approaching, and although Brendan Rodgers claims he won't be signing any new players, there are areas of the squad that need addressing sooner rather than later.
Liverpool's Champions League exit on Tuesday night was another low point in a dismal 2014/15 campaign so far, and looking at the current side, finishing in the Premier League's top four or winning the Europa League, either of which would see them qualify for next year's prestigious competition, looks very unlikely at present.
With that in mind, here are three players who would add immediate quality to the Reds' side in January. With these three potential signings, plus the return of Jon Flanagan and Daniel Sturridge from injury, The Reds would be transformed.
ASMIR BEGOVIC

The Bosnian has been linked with a move to Anfield for a while, he was reportedly considered in 2012 when the club signed Simon Mignolet instead – with the Belgian continuing to struggle, a new goalkeeper is absolutely essential.
People often say the root of a team's problems start with the 'keeper, and that definitely applies to Liverpool right now. Mignolet is playing with no confidence whatsoever, and it's rubbing off on the rest of the side. His kicking is poor, his decision-making is panicky and you are just waiting for the next mistake to come.
Begovic is one of the best 'keepers in the Premier League, and has been for several years now. He is consistent, imposing and, unlike Mignolet, unruffled.
With no disrespect to Stoke, surely the lure of joining one of the country's elite clubs would be too good to turn down. The 27-year-old would add a great amount to the side, and it wouldn't be a surprise to see the Reds' leaky defence suddenly look more assured with him between the sticks.
YOHAN CABAYE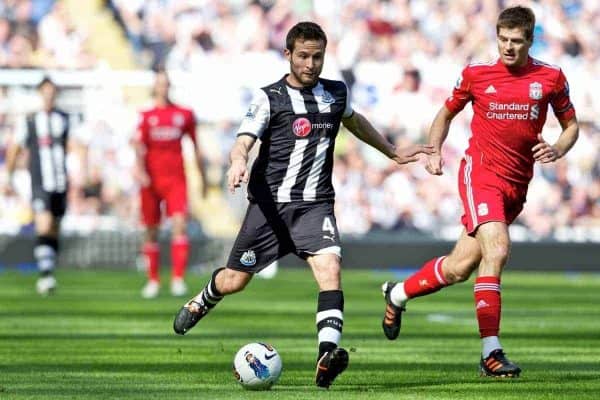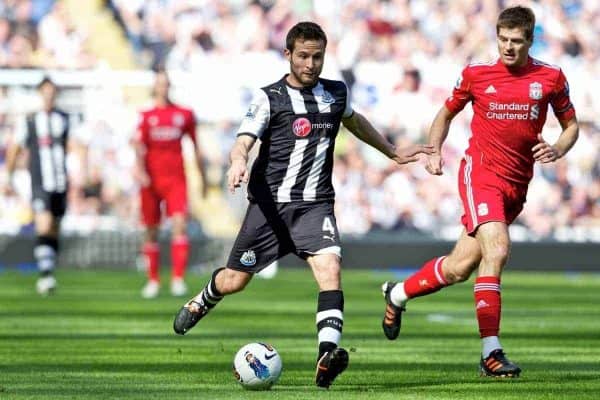 Cabaye has had a frustrating time of things since moving from Newcastle to Ligue 1 giants Paris Saint-Germain in January.
It looked as though the 28-year-old had made the perfect next step in his career at the time, but he has been little more than a squad player at Parc des Princes, with Blaise Matuidi, Marco Verratti and Thiago Motta always the preferred options in midfield.
A move to Anfield would surely suit the France international down to the ground, with more first-team football guaranteed. He would be a terrific signing.
Cabaye is a classy footballer who can star either in a deep-lying midfield role or as a box-to-box player. He has excellent creativity, can score goals but is also very adept defensively.
According to Squawka, he had a pass completion rate of 91 per cent in 2013/14, and 89 per cent this season. This proves how neat and tidy he can be in the middle of the park, which on recent showings has been a real achilles heel for Liverpool.
18 goals in 93 appearances was also a good return during his time at St James' Park, while he made no defensive errors during his last two seasons at the club.
In many ways, the former Newcastle man is a combination of all the midfielders the Reds currently have at their disposal. He has Steven Gerrard's guile, Jordan Henderson's energy and Lucas Leiva and Joe Allen's understated reading of the game.
At 28, he is very experienced but also young enough to be at his peak for a few years still, and his quality and competitive edge would add so much to a functional-looking Liverpool midfield.
XHERDAN SHAQIRI

Like Cabaye, Shaqiri is someone playing at one of Europe's top clubs, but failing to get anywhere near the playing time he would like.
The Bayern Munich man, who is seen as one of the most promising young wide men around, has two of the world's best wingers in Arjen Robben and Franck Ribery ahead of him in the Bayern pecking order, and with Marco Reus rumoured to be moving to Allianz Arena next summer, his chances will continue to be limited.
The 23-year-old was of genuine interest to Liverpool in the summer but the move didn't materialise. They should definitely make a January bid for his services.
Shaqiri, who has already scored 15 goals in 41 appearances for Switzerland, would add pace, trickery and goals in wide areas, which is something only Raheem Sterling is offering in the current Reds squad.
There are likely to be a few top teams keeping an eye on the Swiss star's current situation, and if Rodgers managed to bring him to Anfield, it would give his side an extra attacking dimension.
January XI
Here is how Liverpool's first-choice starting lineup could ideally look in January.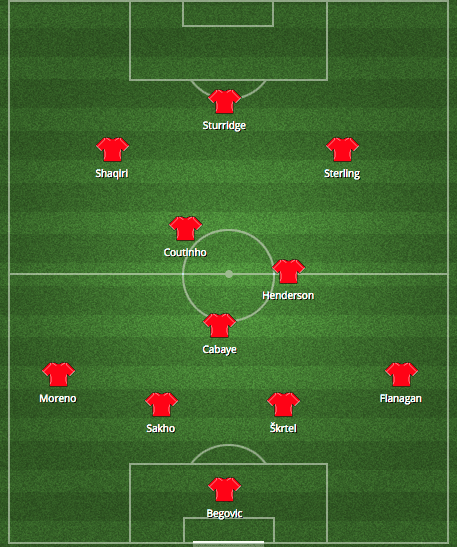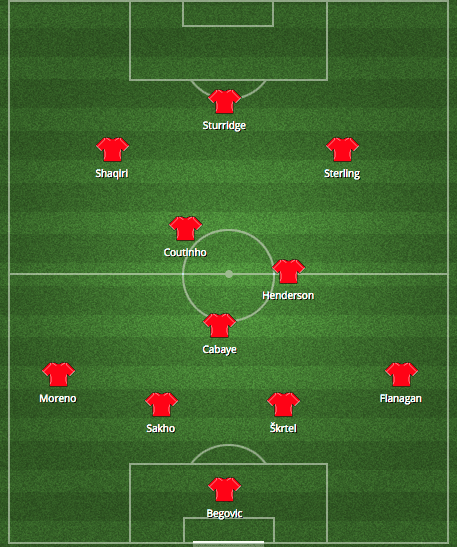 All three of the aforementioned players would add so much to the current side, whether it be shoring up the defence, adding creativity in the middle of the park or guaranteeing more of a threat in the final third.
Mamadou Sakho has to return to the side when fit, while youngsters Javier Manquillo and Alberto Moreno must be preferred to Glen Johnson and Jose Enrique.
Cabaye's inclusion makes it easier for Gerrard to become more of a squad player, with the Frenchman bringing the vision lacking when the skipper is out, while a front three of Shaqiri, Raheem Sterling and the returning Sturridge has a devilish look about it.
Whether Rodgers does delve into the transfer market in January remains to be seen- it would be mad for him not to- but acquiring Begovic, Cabaye and Shaqiri would allow Liverpool to make a real push for a top-four finish and a Europa League run.
Who would your three ideal Liverpool signings be in January (within reason)? Let us know in the comments section.