With Liverpool's experienced players helping Liverpool back to form of late, Jack Lusby compares Brendan Rodgers' approach to that of other recent Reds managers.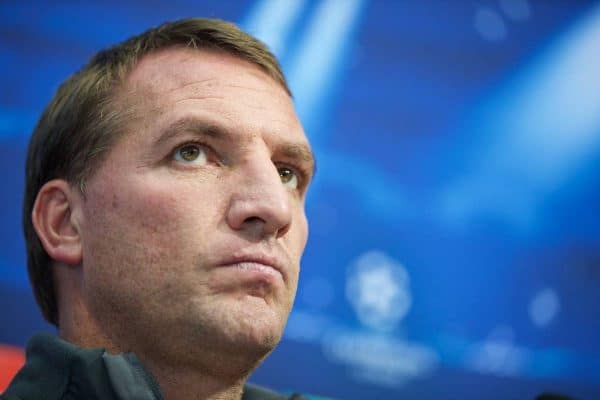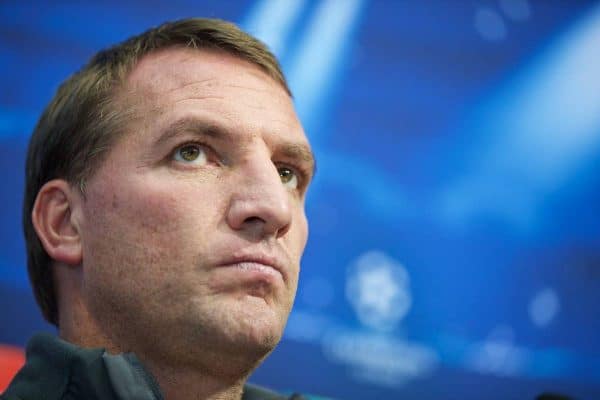 After Liverpool's recent struggles, manager Brendan Rodgers turned his focus to players of "quality and experience," and the side's form has since improved.
How much experience has Rodgers relied upon so far, and how does this compare with other recent managers?
In the interest of symmetry, and with Liverpool's 3-0 victory away to Spurs arguably the only time Rodgers has been able to field his first-choice starting line-up so far this season, comparisons with the corresponding fixture over several seasons past will be made.
IMAGE: #LFC v @SpursOfficial starting XI and subs match graphic pic.twitter.com/eIbvpEUU4K

— Liverpool FC (@LFC) August 31, 2014
That encounter saw Simon Mignolet, Javier Manquillo, Dejan Lovren, Mamadou Sakho, Alberto Moreno, Steven Gerrard, Jordan Henderson, Joe Allen, Raheem Sterling, Daniel Sturridge and Mario Balotelli take to White Hart Lane for Rodgers' Merseyside managerial century.
Despite a 34-year-old Gerrard starting, that line-up had an average age of 24.6.
Manquillo, Moreno and Sterling all come under the 17-21 bracket; Lovren, Sakho, Henderson, Allen, Sturridge and Balotelli were all aged 22-25; with players generally reaching their peak during this period, only goalkeeper Mignolet fit into the 26-32 bracket, with Gerrard the only 33+ feature.
With Liverpool cruising to victory that day, it seemed that this young side had clicked immediately and there were no problems in sight.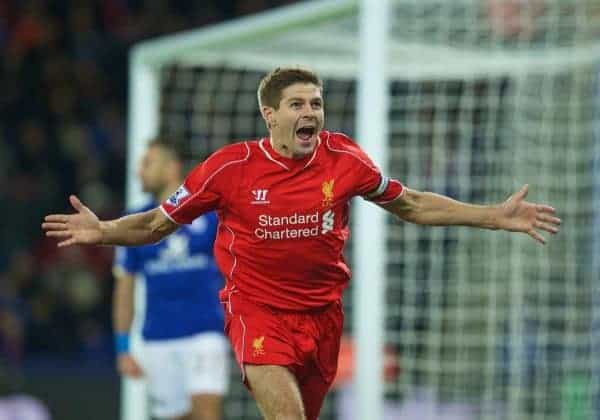 However, a 1-0 loss away to Aston Villa two weeks later, with the same average age, puts paid to this notion; until recently, only Gerrard was a regular, veteran feature for the Reds this season, and he must not play every game.
After introducing old hands Kolo Toure, Rickie Lambert and Lucas Leiva, Liverpool's recent form has picked up, and Rodgers' comments on "quality and experience" have been vindicated.
So how does this youthful Liverpool side, as a sample of Rodgers' ideal first team, and their fortunes, compare to those of recent managers?
Rafa Benitez, 2004/05 Season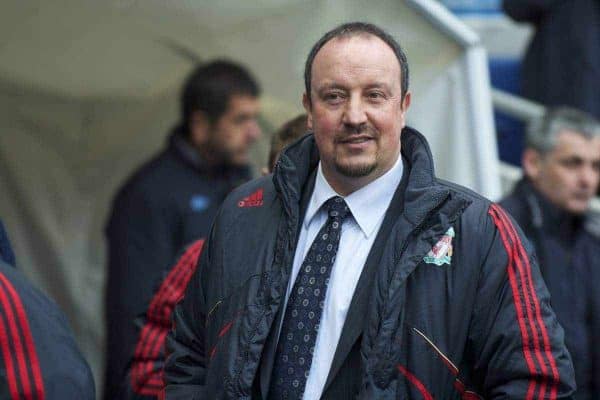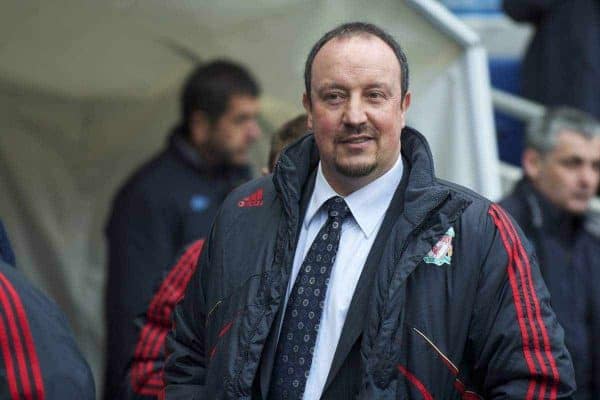 During Benitez's Champions League-winning 2004/05 season, the manager had plenty of experienced players to call upon, and it was arguably their influence that helped determine such a successful campaign.
In this sample game, Liverpool drew 1-1 with Spurs in Benitez's first Premier League game in charge.
Liverpool XI vs. Spurs, Saturday 14 August 2004:
Jerzy Dudek; Steve Finnan, Sami Hyypia, Jamie Carragher, John Arne Riise; Harry Kewell, Dietmar Hamann, Steven Gerrard, Josemi Rey; Djibril Cisse, Milan Baros
17-21: None
22-25: Riise, Josemi, Gerrard, Kewell, Baros, Cisse
26-32: Dudek, Finnan, Hyypia, Carragher, Hamann
33+: None
Average age: 26.6
With a well-crafted mix of players about to reach their peak years and those already in their prime, Benitez saw the benefits of experience, particularly in defensive positions.
Throughout the season, the manager also had the likes of Mauricio Pellegrino (33), Vladimir Smicer (31) and Fernando Morientes (28) to call upon when required.
Final league position: 5th
Honours: Champions League Winners, League Cup Finalists
Roy Hodgson, 2010/11 Season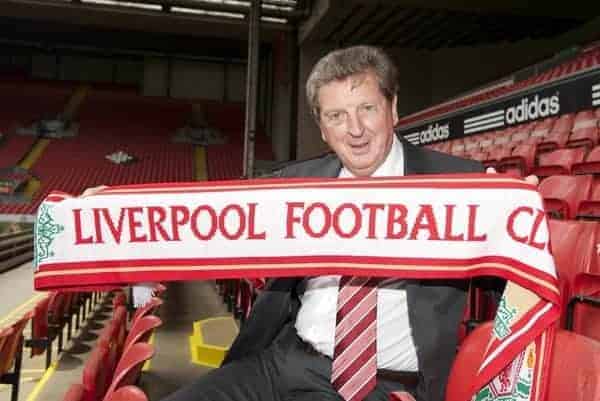 Inheriting Benitez's squad for the 2010/11 season, Hodgson set to stamp his own image on this Liverpool side, adding several players that summer.
When it came to visit White Hart Lane in late November, Liverpool saw Spurs come from behind to win 2-1, leaving the Reds 10th in the table.
Liverpool XI vs. Spurs, Sunday 28 November 2010:
Pepe Reina; Glen Johnson, Martin Skrtel, Jamie Carragher, Paul Konchesky; Maxi Rodriguez, Raul Meireles, Lucas Leiva, Dirk Kuyt; Fernando Torres, David N'Gog
17-21: N'Gog
22-25: Skrtel, Lucas,
26-32: Reina, Johnson, Carragher, Konchesky, Rodriguez, Meireles, Kuyt, Torres
33+: None
Average age: 27.6
Hodgson's side, with Konchesky, Meireles and Rodriguez all joining in 2010, had a heavy measure of players in their prime, but this didn't necessarily match up in terms of quality.
The now-England manager also had Brad Jones (28), Daniel Agger (26), Fabio Aurelio (31), Sotirios Kyrgiakos (31), Joe Cole (29), Christian Poulsen (30) and Milan Jovanovic (29) in the squad for his half-season.
Final league position: 6th
Honours: None
Kenny Dalglish, 2011/12 Season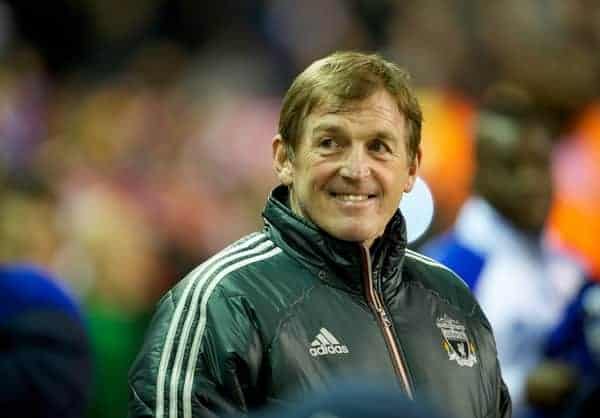 Taking over the reins from a disastrous Hodgson in January 2011, Dalglish immediately set to turn around Liverpool's fortunes, and was instrumental in that aforementioned sixth-placed finish.
In his first full season back in charge of the side, Dalglish worked with Damien Comolli in adding youth to the squad, but lost 4-0 away to Spurs in September.
Liverpool XI vs. Spurs, Sunday 18 September 2011:
Pepe Reina; Martin Skrtel, Jamie Carragher, Daniel Agger, Jose Enrique; Jordan Henderson, Charlie Adam, Lucas Leiva, Stewart Downing; Luis Suarez, Andy Carroll
17-21: Henderson, Carroll
22-25: Enrique, Adam, Lucas, Suarez
26-32: Reina, Skrtel, Agger, Carragher, Downing
33+: None
Average age: 26.2
Dalglish's side looked to have a solid mix of youth and experience, with Carragher turning 33 and into full veteran mode in 2012, but once again a lack of quality in the likes of Adam and Downing, as well as a struggling young Henderson, saw the side struggle.
Jones (29), Alexandre Doni (32), Johnson (27), Aurelio (32), Gerrard (31), Rodriguez (30), Kuyt (31) and Craig Bellamy (32) were also at Dalglish's disposal that season.
Final league position: 8th
Honours: League Cup Winners, FA Cup Finalists
Is Experience a Virtue?

(*Rodgers 2014/15 based on current league position)
Hodgson's season stands as somewhat of an anomaly, due to the influence of Dalglish after his introduction midway through 2010/11.
Benitez's fifth-placed 2004/05 season stands as the best balance of youth and experience.
With Rodgers so far dismissing the assistance of a more experience backroom appointment and with a predilection towards youth in his transfer strategy under FSG at the club, the advantage of this experience is vital.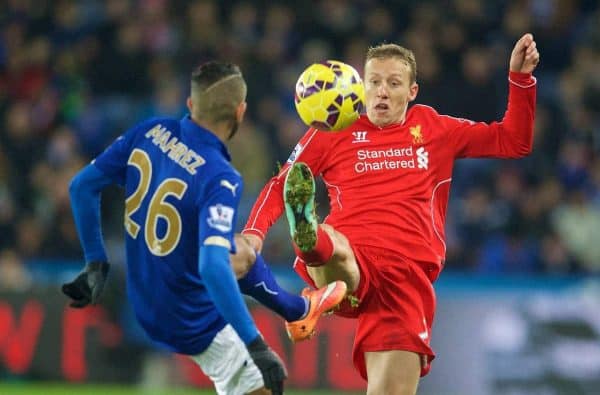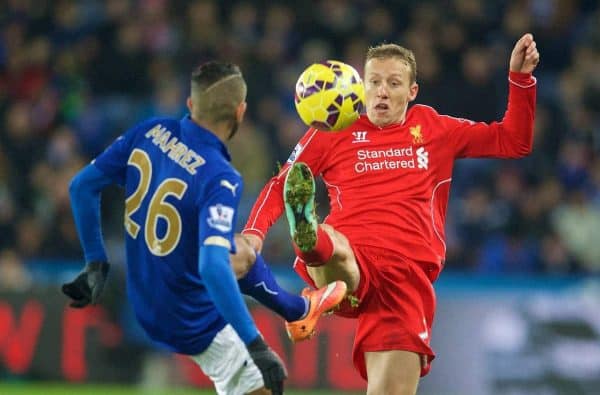 Recent performances of the likes of Toure, Lucas and Lambert should remind the manager of the value of this.
These are players that know what it takes to win games in a variety of circumstances.
While youth and potential are invaluable, this needs to be complemented with a seasoned tactical nous.
While phasing out the high-earners in Kuyt, Bellamy and Rodriguez was a wise move by Rodgers in terms of finance, the manager is now learning that these players are important, even as substitute options.
The manager must take his cues from Benitez and strike a balance between youth and experience.
Should Brendan Rodgers rely more on experience this season? Let us know in the comments below.