Liverpool chief executive Ian Ayre has not ruled out taking Anfield's capacity beyond the 60,000-mark in the future, but insists it does not make financial sense at this stage.
Work begins on Monday on the £100 million-plus redevelopment of the ground's main stand, which will add about 8,500 seats to the 45,500 currently present.
Phase two of the proposals will see an expansion of the Anfield Road end to take overall capacity to just under 59,000. With a season ticket waiting list stretching into the tens of thousands, it is unlikely to satisfy the demand for match tickets, but Ayre stressed the proposed new numbers fitted the business plan.
"Never say never, people say. I think it is too difficult to answer that question," Ayre said when asked whether expansion had reached its limit with the latest proposals.
"We have great experience from our owners (Fenway Sports Group) who have achieved something similar at Fenway Park (home of Boston Red Sox baseball team) and we are always looking to improve the stadium and you just don't know where this thing goes over time.
"We think the capacity we are aiming for ultimately is around the sweet spot for Liverpool – but that could change.
"Sweet spot has a number of points to it: one is the cost to develop and the return on that investment.
"If you spend £40million on a stand and you get 5,000 general admission seats, that takes a long time to get that back, so you have to find a solution and other ways to make that return quicker.
"The 60,000 capacity as a construction cost feels like the right solution to be able to be sustainable and build the business from, so in that regard that is why we feel that is the right number.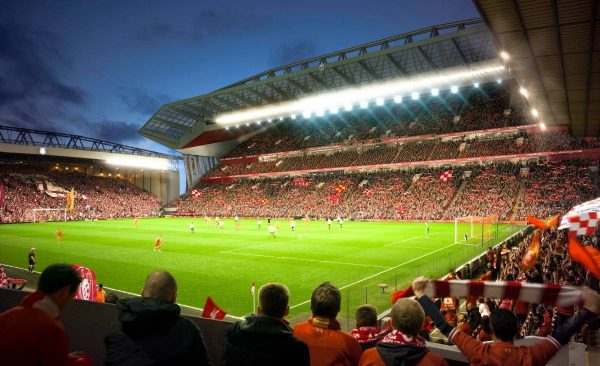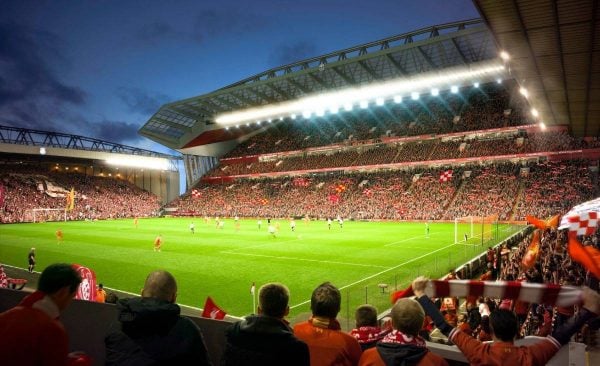 "For now we feel we are on the right track and we feel the range of facilities and the quality and authenticity is the right fit for now and years to come."
In recent weeks, protests over ticket prices have taken place at Anfield and the fact more than half of the new seats in the redeveloped Main Stand will be non-general admission will have done little to assuage those complaining that ordinary fans are being priced out.
The club will meet with supporters' representatives next week and Ayre is confident they can still keep fans onside.
"We built the economic model on the basis of having a range of prices, as we do today," he added.
"We have said all along we absolutely recognise there needs to be some affordable pricing and tickets in the stadium and that is the case today, but maybe there can be more of that.
"More importantly for us is people understanding why we increase prices: they have largely increased in line with inflation and, if you look at players' wages, transfer fees, they are not going down either.
"We always want to try to find the right solutions for our fans."
PA