Released in time for Christmas, 'Hard Case', the autobiography of former Liverpool midfielder Jimmy Case, much like the player himself, demands your attention through its content.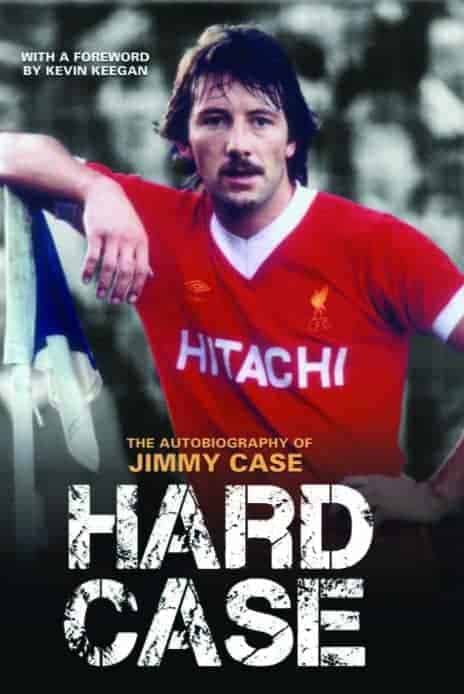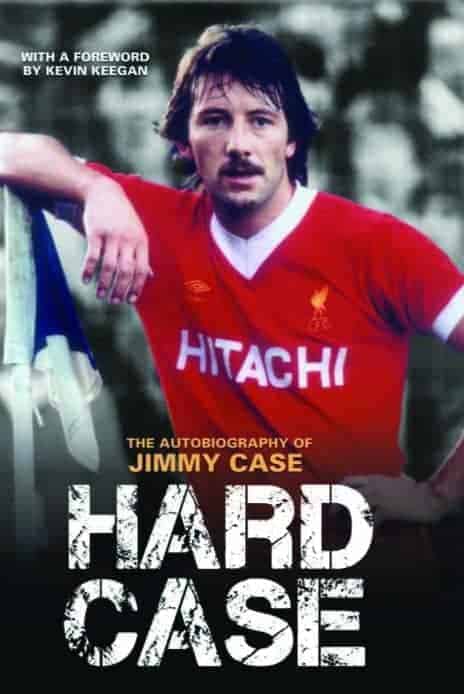 Hard Case — The Autobiography of Jimmy Case
John Blake Publishing, 2014
Case, who retired at the grand old footballing age of 41 due to injury, conjures through this book the feeling of invincibility and hope that the formidable Liverpool side of the late 1970s, which was studded with stars such as Kevin Keegan, John Toshack, Phil Thompson and Kenny Dalglish.
Keegan provides a foreword, describing Case as "someone who was living his dream" playing for Liverpool, as a Liverpool supporter, and that is what makes this autobiography so endearing.
"He is just the person you would want with you in the trenches in a war…you'd look to your right and see Jimmy Case."
Case speaks with an honesty and humility that comes from a local-lad who is substantially grateful for the position he was blessed with.
Across its 261 pages, Case regales the reader with anecdotes both comic and blue, in a rewarding read.
Case begins at 23, as a Bob Paisley-led Liverpool sought to secure a treble as they faced Manchester United in the FA Cup final in the 1976/77 season.
The midfielder was joined by the likes of Terry McDermott and Steve Heighway in the starting line-up, of a game which Case describes as "the big one."
"This is what I had dreamed about as a kid playing in the streets of Liverpool: walking out at Wembley Stadium to take part in an FA Cup final and, best of all, in a Liverpool strip. They had been my team for as long ago as I could remember."
Liverpool lost that tie, and Case flashes forward to 1983 where, now as a Brighton & Hove Albion player, he lined up against Newcastle's Keegan and McDermott in the third round of the competition.
Brighton won that game and later advanced to the final, defeating Liverpool on the way, but Case's side eventually lost out, ironically, to United once more.
Paired with these tales of hope, and McDermott's note-perfect Paisley impression, Case reveals the heartache that followed that final—the death of his mother.
"Success and the rewards that come with it are all well and good, but they don't amount to that much if the people you love aren't there to share it."
This encapsulates Case's storytelling, the joy of footballing success underlined with a nostalgic realism as hard-edged as stance on the pitch.
Most interesting are his tales of starting out as Liverpool triallist, and his path into the first-team set-up.
Firstly, how he vowed to keep things simple and not tailor his game—a quality he was held in high regard, and rightly, for. Case links this with the recent success of Barcelona, who "got it right: when you have the ball, pass it to team-mate, and when you lose it, get it back as quickly as you can."
He tells of training sessions, with Ray Clemence up front and Paisley in goal: "Paisley would always wear gloves and any shots that came in, he always punched them away, double-fisted."
On the 'This is Anfield' sign, he remembers: "It wasn't put there as a welcome to visitors but as a statement: You are here now and you had better be ready…and I was!"
These are tales that provide an intriguing insight into life beyond Anfield match-days, and can prove a rewarding companion for any Liverpool fan.
Importantly, too, Case brings this into present day. The Reds legend is measured in his praise of current manager Brendan Rodgers' fortunes in charge of Liverpool, and provides an interesting perspective on the events of last season, and moving forward.
The 2013/14 season was the closest most, younger Liverpool fans will have got to the triumphant days Case enjoyed in the side, and which Case concedes "took me back to those great European nights of the seventies."
He suggests that Liverpool would have won the Premier League with the calming, organising Jamie Carragher in defence.
He bemoans the lack of a 'Plan B' that season, even claiming "now [Brendan Rodgers] has signed Rickie Lambert…I wonder if he was listening to me!"
He recognises the importance a thriving youth system, noting the rise of Raheem Sterling and Jon Flanagan; Flanagan, perhaps most like Case in terms of attitude within this current Liverpool squad, would surely take heart from reading this book.
Having won so much with Liverpool, and played in such a successful side overall, you would be hard-pressed to argue with Case.
Overall, 'Hard Case' serves as an amusing, in-depth, must-read detailing of a career which enjoyed some of the best days in the history of Liverpool Football Club.
Jimmy Case's defining quality, beyond his endurance, was a remarkable shooting technique, which Kevin Keegan describes as "ten out of ten." In his book, the former midfielder shoots hard and precise, and comes up with a winning blow.