Brendan Rodgers has told press he expects Liverpool to be involved in little, if any, transfer activity on the eve of the January transfer window.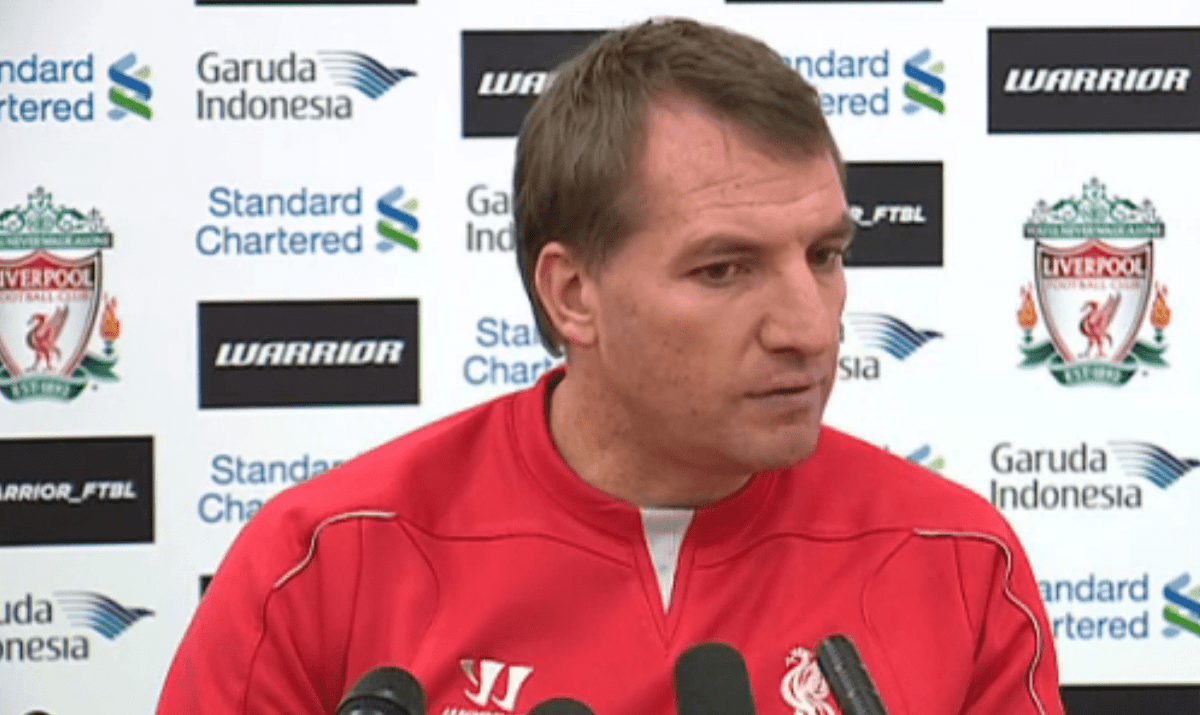 Speaking at his Melwood press conference ahead of Thursday's Premier League clash against Leicester City at Anfield, the Reds boss was in a reflective mood.
Looking back on 2014
"It's been another year of progress. Over course of 2014 we've made significant strides forward. If you look at points total over course of 2014 only two clubs sit above us."
On Daniel Sturridge's return from injury
"From what I've heard, he's making good progress. He will be back here to finalise rehabilitation in early January, so he should be back playing mid to late January."
On activity in the January transfer window
"There won't be much if any transfer activity from us during the January transfer window. I don't think January is a good time to spend. I'm happy with how the group is progressing after tough start to the season.
"If there's something that can improve us (in January), I'll take that to the owners."
On an improved performance against Swansea on Monday
"The goal that pleased me most the other night was the second goal. That's us at our best, when we're pressing as a unit.
"We put a lot of thought, a lot of time into this formation. Worked daily on it on training field. They all feel comfortable in it."
On Dejan Lovren's current injury
"We'll see how Dejan is tomorrow. If he's not fit to face Leicester, he'll be back for the next game."