Liverpool captain Steven Gerrard has seen it – and done it – all before but manager Brendan Rodgers has urged the rest of his squad to do their bit to join the midfielder as part of the club's folklore.
The Reds have to beat Basle at Anfield tomorrow if they are to keep their Champions League dream alive and the match has echoes of the game against Olympiacos in 2004.
It is exactly 10 years to the day when, with his side needing to win by two clear goals to make the knockout stages, Gerrard smashed home with four minutes to go to clinch a 3-1 victory.
It was the beginning of the club's march towards a famous fifth European Cup win in Istanbul against AC Milan – a match which Gerrard heavily influenced again – but Rodgers insists the next generation now need to rise to the occasion.
"In terms of Steven, we can't be just reliant solely on him, this has to be about a team performance," said Rodgers.
"We need other players to step up to the mark, taking on responsibility and being a catalyst and not place it on his shoulders.
"There are few world class players around so when you are in a team that responsibility falls even more so on you but it has never been about that for us.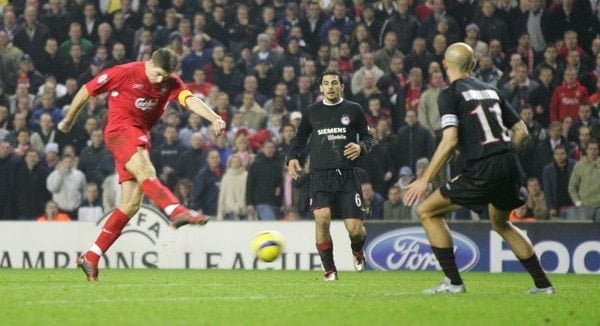 "For us to get a result tomorrow night we need for the team to be performing well and get a performance.
"This is a competition which has a great history here for Liverpool and the Olympiacos game was a part of that.
"It is an opportunity for the players now to qualify and make sure they write themselves into folklore by winning the game and ensuring they get into the next round – because that is the objective."
Rodgers insists there have been numerous occasions during his two and a half years at Anfield when his side have faced "win or bust" scenarios but in truth this is the only one of real significance.
Having fought so hard to get back among Europe's elite after a five-year absence to crash out in the group stage would be a devastating blow.
The closest Rodgers has come to anything like this situation was when he guided former club Swansea to victory in the Championship play-off final in 2011.
"It is a different competition and different level but the importance is still everything," he added.
"It is a game we just want to stay focused on what we have to do.
"The importance of the game is there: to get through and qualify. In my time here we have had games that were deemed as "must win" games and more times than not we have won them.
"We arrive into tomorrow night with great confidence that we can get the job done.
"We are only focusing on the positive result. We see it as an opportunity rather than a threat to anything we are doing this season."
Having been frustrated by Sunderland in their goalless draw at the weekend Rodgers is preaching patience to both his players and fans.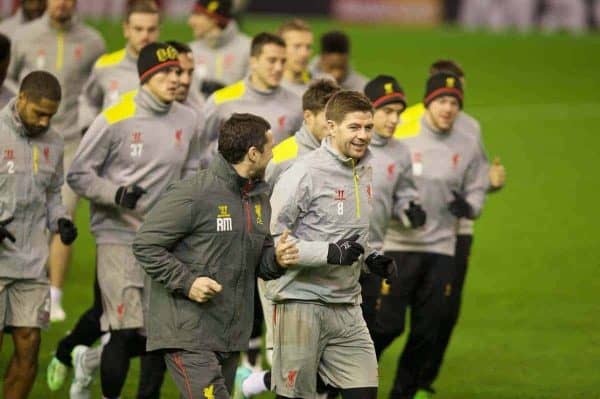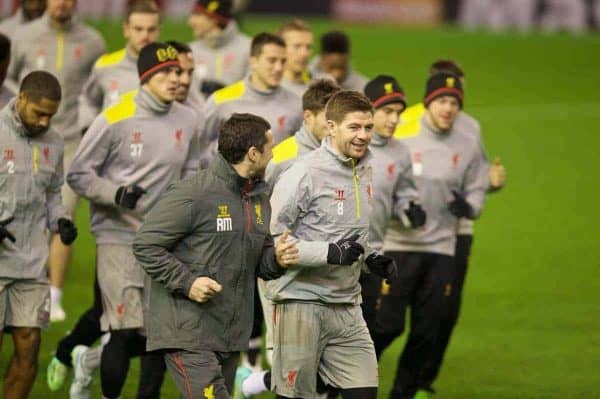 Not being able to break down a resolute Black Cats side brought some dissatisfaction from some sections of Anfield on Saturday but the Reds boss insists that cannot be allowed to creep in against the Swiss.
"We don't need to win the game in the first minute, that is the key for us," said the Northern Irishman.
"European football is technical and tactical, we just need to win the game and for us we have 90 minutes-plus to do that.
"We have to retain our patience and play a good technical game and we have to be concentrated and focused and if we do that I believe we will have a great chance, aligned with the supporters and the passion they have.
"We need that patience in the game. They (Basle) don't need to win the game, they can sit back, so we need to be able to move the ball side to side with freedom to benefit and if we get patience from the team and the supporters that should help us to go and get the result we want.
"It is a cup competition – the final game – and if we get through we can put it to bed for a few months, and hopefully it will give us that confidence in our league form.
"It will be a great night and it is up to us to get the job done."
PA