With Liverpool's goalkeeping situation currently bordering on farcical, Simon Jones takes a look back at The Reds' best No.1's during the Premier League era.

Goalkeepers can be like managers: the less you have over the years, the more successful (generally) your team's likely to be. Since the start of the Premier League, we've had our fair share. Some have been great, like Pepe Reina, and some not so great, like Charles Itandje.
With Simon Mignolet's fall from grace between the sticks this term, we could do with a new No.1 to help stop our dodgy defensive displays – or at least put some pressure on the Belgian. It's easier said than done though, top 'keepers don't come cheap, and most are already at top clubs. Yet having a Joe Hart or a Thibuat Courtois as a last line of defence would make the world seem a safer place.
Mignolet is a good goalkeeper, clearly better than Brad Jones. However, his uncertainness between the sticks has spread throughout the team, and has caused us huge problems. A January purchase of a new goalkeeper must be paramount for Brendan Rodgers.
In hindsight, perhaps letting Reina go wasn't the best of moves – and what would most of us give for the Spaniard to be back in goal. Unfortunately, he has long gone now – leaving great memories for all reds fans to savour. But has Reina been our best Premier League 'keeper? Let's take a look…
David James – 277 appearances (1992-1999)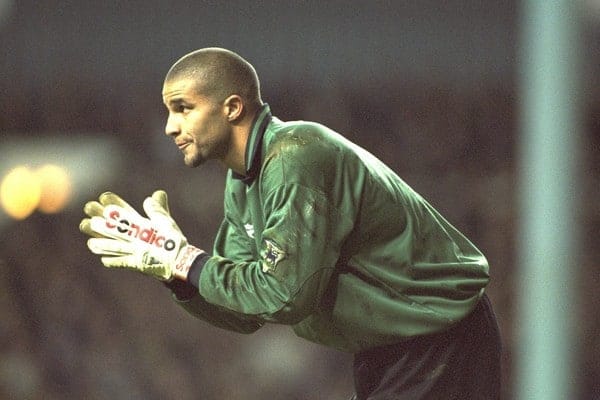 On the surface, everything about David James screamed top-class goalkeeper: great shot-stopper, huge frame, and athletic. During his time at Anfield he had all these attributes in abundance, yet the mental side of his game let him down.
To say he was sometimes unable to catch a football was an understatement, and the amount of games he threw away was painful – in particular THAT game against Manchester United at Anfield in 1997. James was our No.1 for most of the nineties, and didn't miss a league match for the reds from August 1994 to May 1997. He could have been one of our finest 'keepers if it wasn't for those reported late nights staying up playing computer games!
Sander Westerveld – 103 app (1999-2001)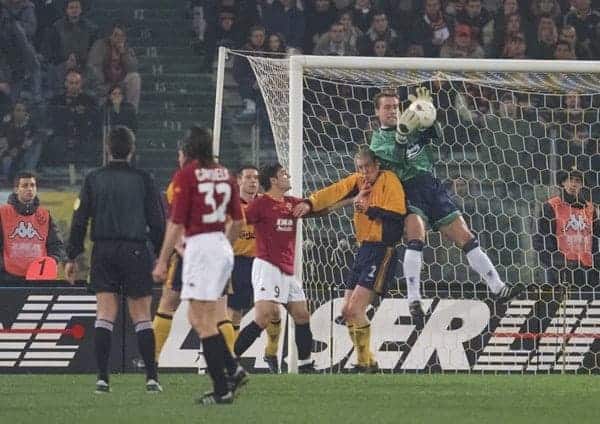 Part of Gerard Houllier's overhaul at Anfield, the Dutchman fast became our new No.1. During his first campaign in 1999-2000, he conceded the fewest goals in the Premiership, helping the reds return to Europe competition. The following season, he played his part in our treble-winning extravaganza – completing 38 full league appearances.
He had the odd dodgy moment but his consistency would soon to be over after a disastrous blunder at Bolton at the start of the 2001-02 campaign, which led to him being quickly shipped out. Only a brief spell on Merseyside, yet he collected a League cup, F.A. cup, and U.E.F.A. cup winner's medal – fair play to him!
Jerzy Dudek – 185 app (2001-2007)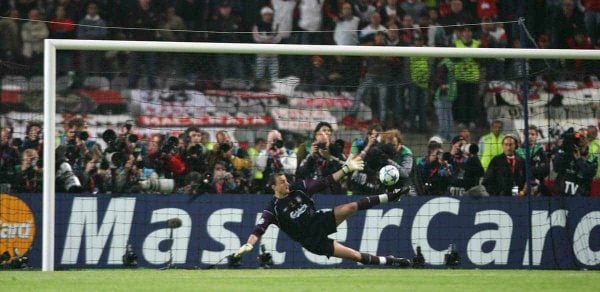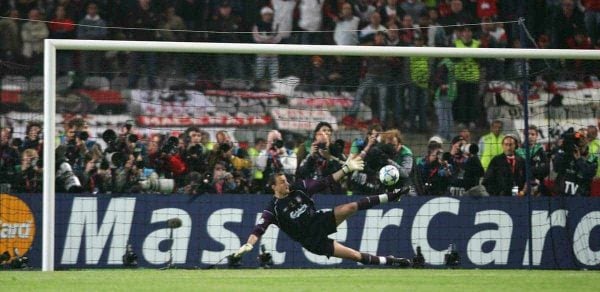 Signed at the same time as Chris Kirkland, the Polish international came to Anfield with a decent reputation from the Dutch league with Feyenoord. He quickly became a firm favourite with the kop, helping us finish runners up 2001/02. As with all 'keepers; he had some shockers – most notably against United at Anfield, but Dudek never seemed to be affected by criticism. He always seemed able enough to pick himself up, and in May 2005 he became a cult legend. Not the greatest goalkeeper we've ever had, but one of the most popular!
Pepe Reina – 394 app (2005-2013)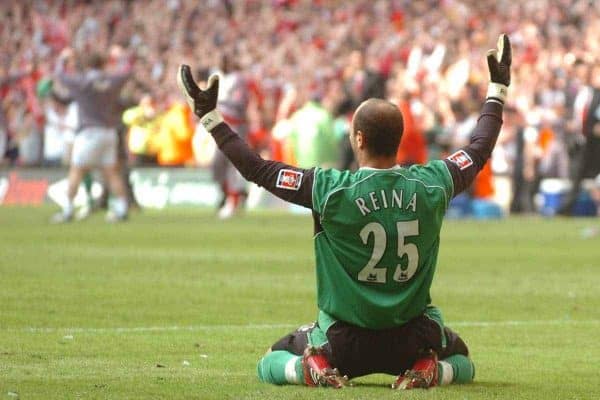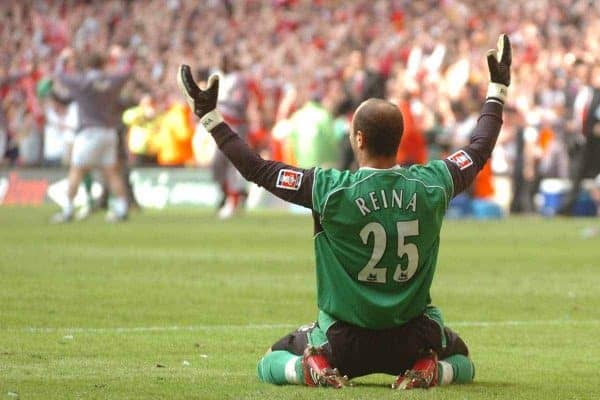 Quite simply the best goalkeeper we've had since Bruce Grobbelaar. The Spanish stopper came to Anfield on the back of some good seasons in La Liga with Barcelona and Villarreal. In 2005/06, he won the F.A. cup and kept clean sheets left, right, and centre – breaking records as the season went on. Despite a dodgy start to the 2006/07 campaign, he became a hero once more as his knack for saving penalties got us to Athens for another Champions League final.
His efforts between the sticks should have brought more trophies – not to mention more caps for Spain – and in his eight years stay with the club he missed only twenty league games. His distribution was superb, and he held the title of 'sweeper-keeper' with aplomb.
When Rafa Benitez left, Reina seemed to lose his way slightly, but still managed to be considered one of the best 'keepers around. A huge character on and off the pitch – think it will be a while until we see another Pepe in goal!