Liverpool boss Brendan Rodgers has received words of support from former striker Luis Suarez – who insists the Northern Irishman can lead The Reds back to the Champions League again.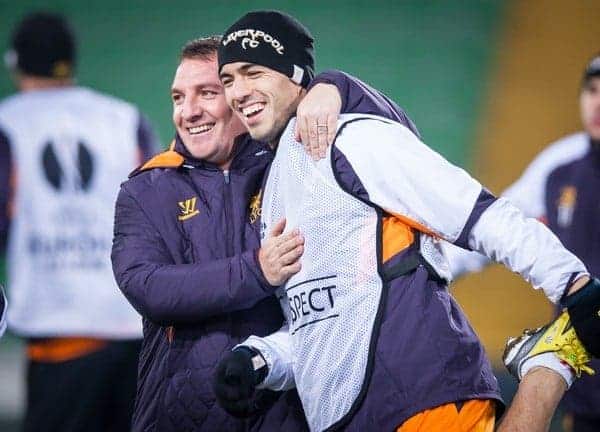 The Uruguayan, who scored his second goal for new club Barcelona against PSG on Wednesday, insists that last season's qualification for Europe's elite competition was due to Rodgers – and that he's the right man to guide them back to the Champions League again.
"Liverpool will be disappointed not to progress out of their group, but the most important thing is that they were back playing at the highest level this season – and it gives them something to build on," Suarez is quoted by the Daily Mail as saying.
"The reason they were back playing Champions League football is because of Brendan Rodgers – and he is the right man to guide them back there again next season.
"They must qualify for The Champions League next season. If it comes via the league or winning The Europe League – it is not important how. This season can't be a one off though, because The Champions League is where the club belongs – and it is what the fans expect."
Liverpool are currently six points behind fourth placed West Ham United, while they could also qualify for next season's Champions League through winning the Europa League.
The importance of being in the Champions League next season is heightened by the huge increase in TV revenue that participating team's will receive due to BT's new £900 million deal. Failing to be involved could see Liverpool financially fall further behind their rivals.