Is January a good time to buy? Brendan Rodgers says it's not. But these nine January transfer window signings prove otherwise.

"I don't think January is a good time to spend. If you look back to last January we didn't bring anyone in."
These were the words of Rodgers just a few weeks ago when quizzed about the possibility of bringing in reinforcements in the current transfer window.
Although the Liverpool manager speaks plenty of sense a lot of the time, there are many terrific Reds signings from this month in years gone by that appear to prove his theory wrong.
Here are nine that stand out since the opening of the window in 2002/03.
DANIEL AGGER

Agger had starred at the back for Denmark in their 4-1 demolition of England in August 2005, and it was enough to make Rafa Benitez bring the then 21-year-old to Anfield from Brondby a few months later.
The classy centre-back was a great servant during his eight and a half years with Liverpool, and it was only injuries that prevented him from becoming a truly top draw player. He left to re-join Brondby last summer.
ROBBIE FOWLER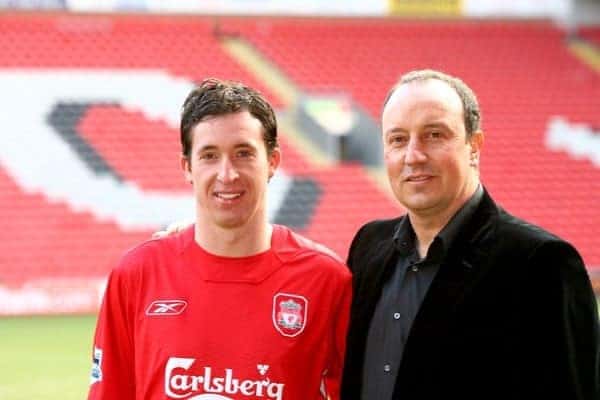 The return of 'God' to Liverpool in January 2006 came completely out of the blue, and although he wasn't the Fowler of old, Benitez's shrewd decision to sign him gave the entire club a huge boost.
He had an acrobatic last-minute winner ruled out for offside on his second debut, against Birmingham, but he still managed to score a few important winners that helped the Reds finish in the Premier League top four.
ALVARO ARBELOA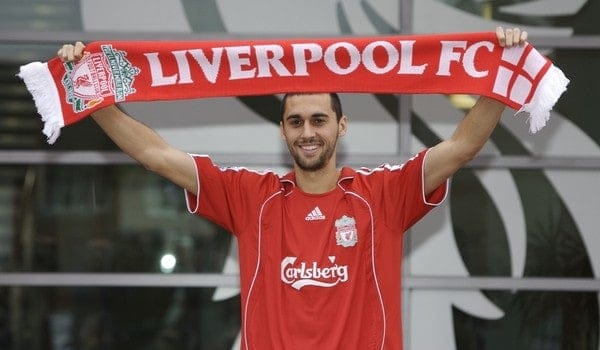 Arbeloa may have been a relative unknown when he signed for £2.64m from Deportivo La Coruna in 2007, but he proved to be a very fine signing by Benitez.
The Spaniard was an extremely solid right-back who rarely put a foot wrong, and his displays earned him a move to Real Madrid in 2009. He won the Champions League with them last season.
JAVIER MASCHERANO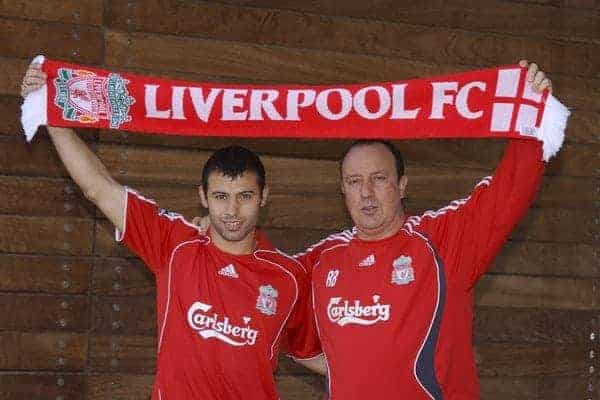 Having had to endure a bizarre spell at West Ham, in which Hayden Mullins was keeping him out of the side, Benitez purchased Mascherano on loan in 2007. The Argentinian proved to be a wonderful signing, highlighted by the fact he later became a £18.6m permanent signing.
The tenacious midfielder was superb in the middle of the park alongside Xabi Alonso and Steven Gerrard for a couple of years, and he became the best defensive midfielder in the world during his time at Anfield. He joined Barcelona in 2010, and remains a key player for them to this day.
MARTIN SKRTEL

Skrtel's full debut against Havant & Waterlooville in 2008 didn't exactly fill Reds fans with too much confidence, following his £6.5m move from Zenit St Petersburg, but he has proved to be a terrific servant ever since.
The robust Slovakian has been a consistently solid performer at centre-back, chipping in with some crucial goals along the way, and he remains Rodgers' first-choice centre-back at the club.
MAXI RODRIGUEZ

Signed at the age of 29 in 2010, on a free transfer from Atletico Madrid, it's fair to say Rodriguez's arrival wasn't exactly headline news, but he became a quality signing, as Jack Lusby expertly outlined earlier this week.
The Argentina international brought underrated class and industry to Liverpool's midfield, and he chipped in with some important goals. He also scored two consecutive hat-tricks in 2011, against Birmingham City and Fulham.
LUIS SUAREZ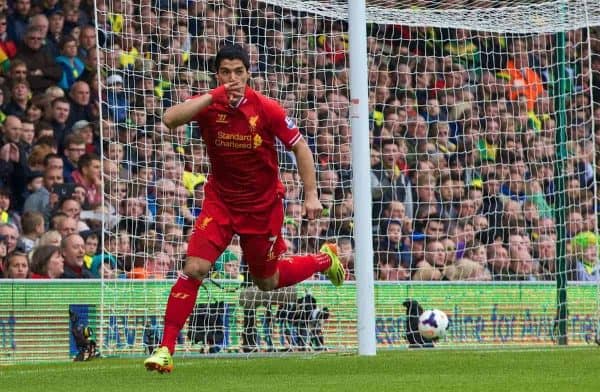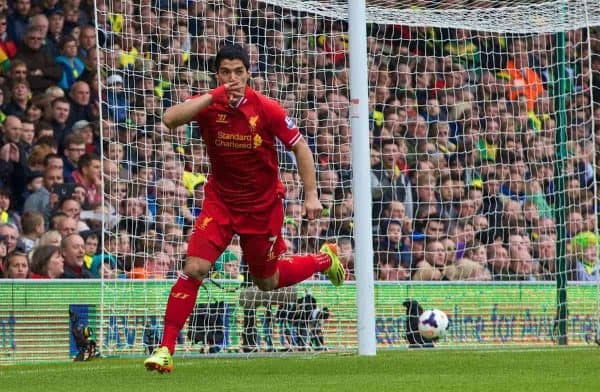 Despite his reputation for being a top class striker, nobody would have predicted just how sublime Suarez would be when he joined Liverpool four years ago.
The Uruguayan is one of the most naturally gifted players in the history of the club, and his form during 2012/13 and 2013/14, in particular, were astonishing at times. He moved to Barcelona for a staggering £75m in the summer, and is undoubtedly one of the world's top five players at the moment.
DANIEL STURRIDGE

Sturridge's arrival in 2013 was seen as something of a gamble, given his struggles at Chelsea and supposedly questionable attitude, but he has been absolutely brilliant in his two years on Merseyside to date.
The England striker has notched up 36 goals in just 52 appearances, and his absence through injury has been a huge blow to the Reds' top-four aspirations this season. He is now arguably Liverpool's best player, and at just 25 years of age still, he has the potential to go on and become a club legend.
PHILIPPE COUTINHO

Signed for £8.5m from Inter Milan two years ago, Coutinho has been a superb purchase by Liverpool. Like Sturridge, he was seen as something of a risk, but Rodgers' faith in the 22-year-old has paid off.
The Brazilian was terrific in the Reds' quest for a maiden Premier League title last season, scoring the winner against eventual champions Manchester City, and his wonderful vision and dribbling are a joy to watch when he is in full flow. He must already be worth double what Liverpool paid for him.
[poll id="300″]