PJ Vaughan explains why he'd rather Liverpool grow their own replacement for departing Steven Gerrard than sign somebody instead. And suggests one Academy player who could do just that.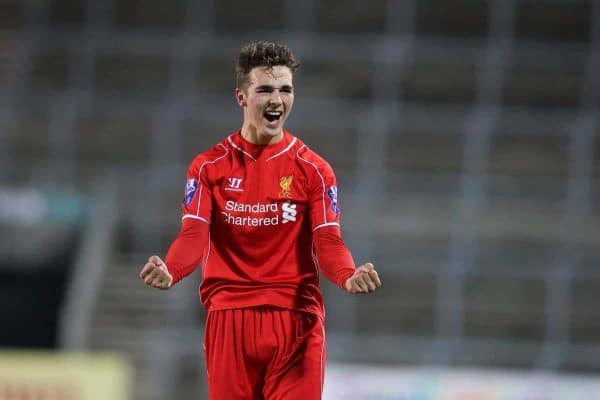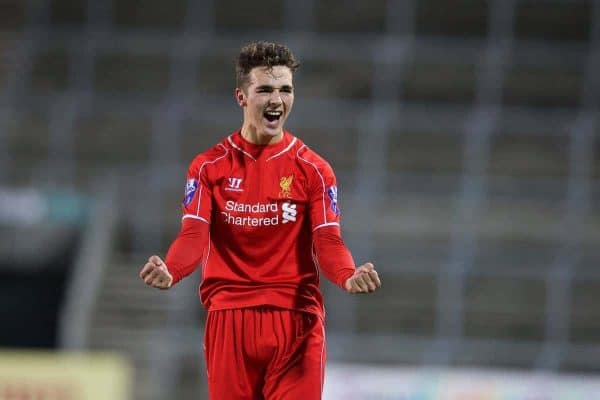 The search begins
The search for Steven Gerrard's replacement has begun. In the coming weeks you will hear names like Ross Barkley, Paul Pogba and lots more. As far as I am concerned I would rather Liverpool to save the money. Steven Gerrard is as irreplaceable as Souness, Hansen, Whelan, Dalglish, Alonso and Suarez before him. It is almost impossible to replace a world class player. I would like Liverpool to look inwardly for a replacement rather than blow a fortune on someone that simply will not be better than Stevie G.
Adam Philips
For me there is a ready made replacement being developed in the academy in Adam Philips. Philips may not ready to step into Stevie G's boots yet and he will not be for another two years, maybe even longer. However, I have every confidence if he stays clear of injury that he will be a Liverpool regular and England international before he is twenty years old.
I have watched Liverpool Academy teams for a number of years and I can say without doubt Philips is the most exciting talent we have produced in years. I think it is too soon to say he's the new Stevie G but for me he shows the same promise as Ross Barkley did a couple of years ago. Philips has a bit of everything in his game. He is strong, he loves to tackle, and he loves a 50 yard pass and is deadly accurate with the same. His crossing is pin point accurate and he is a master of free kicks.
Signs of brilliance
Philips also seems to be the man for the big occasion. He has scored brilliant goals for England U16s. He scored two goals against Manchester City on his U21 debut. When he came on against Basel in the 88 minute in the UEFA Youth league with Liverpool needing a goal to qualify from the group stages. His first involvement was a brilliantly accurate fast paced cross from the right wing that set up Dan Cleary's all important second goal.
Philips was the star man in Liverpool U18 FA Youth Cup win over Bradford City. The FA Youth Cup is often a good indicator of future stars. Brendan Rodgers was so impressed with Philips that he brought him on the pre-season tour last summer.
Former Academy midfielders
For me what makes Philips different from all the young players we have produced in recent years is that he has a bit of everything. Conor Coady was seen as an exciting talent a few years ago especially after he captain England U17 to the European Championship. Coady was a tidy, no-nonsense player and a great leader. Coady like Spearing before him, had a huge will to win and this allowed for his slight lack of ability for the very highest level. Another highly thought of young midfielder was John Welsh. But none of Welsh, Coady or Spearing had the same ability as Philips does.
Other starlets
When you see a great player they outshine their peers and to make it to the first team you need to shine at Academy level. Raheem Sterling did so, especially at U18 level. He scored 5 goals against Southend in the FA Youth Cup. Sheyi Ojo is starting to show glimpses at the minute as is Ryan Kent, Harry Wilson, Tom Brewitt, Pedro Chirivella and Jerome Sinclair but for me Philips is one shining light that I get impressed more and more with every time I see him.
The king is dead, Long live the king
While Gerrard's departure might be a sad day and the thought of losing such a club legend might be hard to take, there is a ray of hope. We have a special talent in our U18. If he is nurtured correctly and avoids injury and keeps developing at the same rate he will be one hell of a player and we could save ourselves a fortune.