Liverpool crashed out of the Europa League with a loss away Besiktas on Thursday night – Jack Lusby isn't impressed with Brendan Rodgers' in-game management.

A disappointing defeat compounded by the most excruciating of penalty shootouts: Dejan Lovren's skewed spot-kick consigned Liverpool to misery in their Europa League penalty shootout loss away to Besiktas.
After a second-half goal from Tolgay Arslan levelled the scores on aggregate, Besiktas held out to the last and for victory.
But it shouldn't have been that way — Liverpool had more than enough in their locker to put the game to bed in normal time, and few of Rodgers' players can be happy with their performances.
But more unfortunately, some poor in-game management from Rodgers escalated this anguish.
Positive Outlook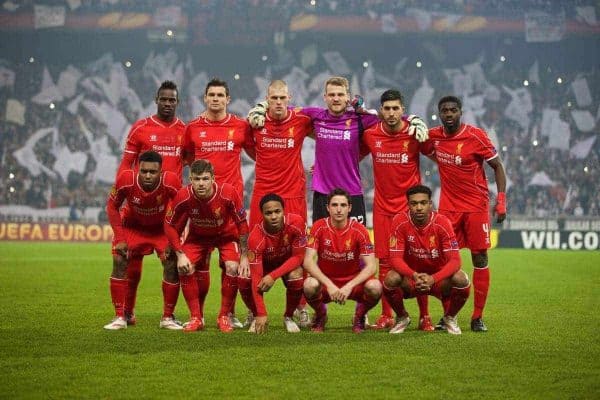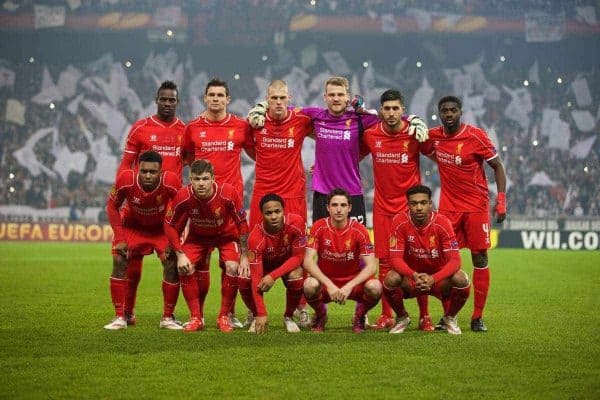 Ahead of the game, Rodgers exuded positivity, despite his side being severely depleted by injuries, fatigue and suspension.
Mamadou Sakho, Lazar Markovic, Jordan Henderson and Philippe Coutinho joined the absentees list, with Rodgers keeping one eye on Sunday's high-profile clash with Manchester City.
"We have some injuries but we will still have a side strong enough to get the job done," Rodgers claimed before the game. "Whoever comes in knows the collective job and we expect that to continue."
Rodgers continued this positivity with his team selection, with the starting line-up likely resembling what most Reds would have wanted—the key features of this being Emre Can moving into midfield to partner Joe Allen in Henderson's absence, and Mario Balotelli joining Daniel Sturridge up front.
With a slender one-goal lead held from the first leg, Rodgers was clearly looking to attack from the off.
However, as Besiktas stifled his side, it was Rodgers' failure to maintain this positive approach that underpinned Liverpool's misery.
Poor In-Game Management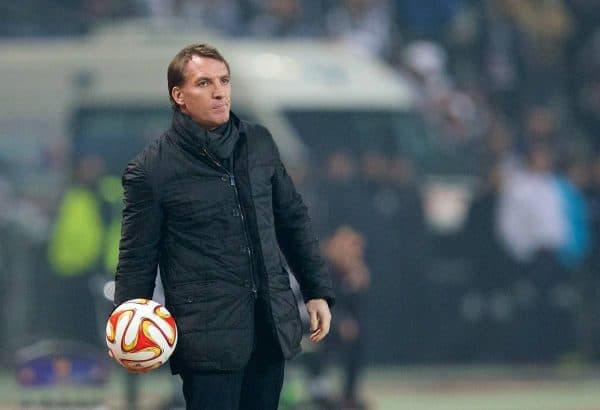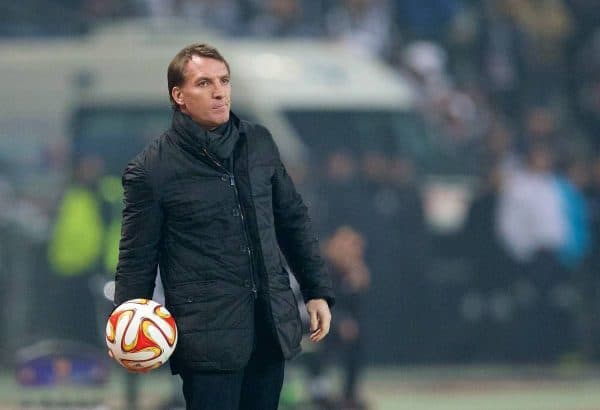 The Sturridge-Balotelli tandem was an exciting prospect ahead of the game, but the pair looked increasingly at odds with each other at the Ataturk—despite Sturridge's claims that he "can play with any player."
The pair seemed to switch their traditional roles on Thursday night, and failed to combine.
Sturridge took up the selfish maverick role, while Balotelli assumed good-cop duties with a performance full of hard work, despite Besiktas' attempts to goad him into a red card—Balotelli was fouled six times, more than any other player.
With this clearly not working, Rodgers instigated a series of changes following Arslan's goal in order to shake his side into action.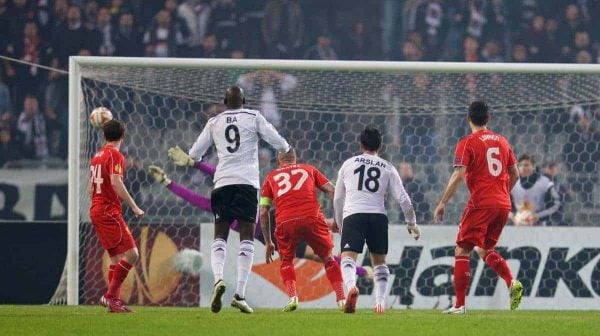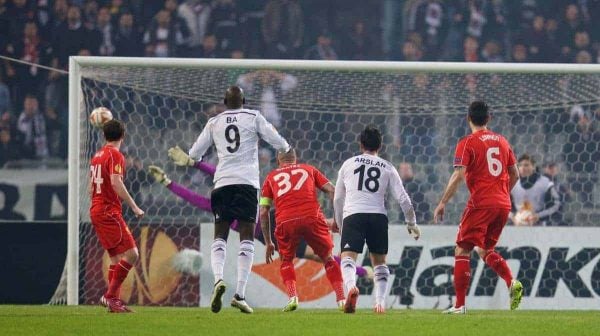 Javier Manquillo replaced Jordon Ibe at right wing-back, and the Reds' defence immediately switched into a flat back five.
Balotelli was moved into a right midfield role, isolating him even further from Sturridge and Raheem Sterling in the No. 10.
After this failed, Balotelli was withdrawn in favour of Adam Lallana, who took up a left-sided role, effectively stymieing any forward threat from Alberto Moreno—Liverpool's brightest attacker—by assuming his regular position on the pitch.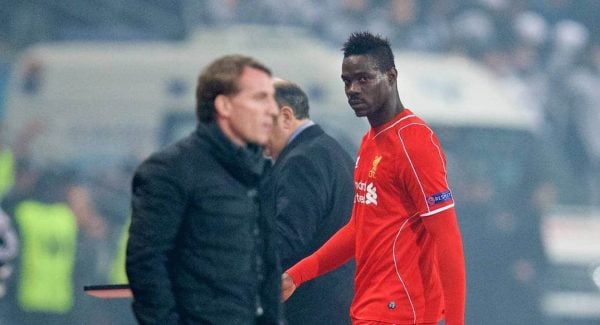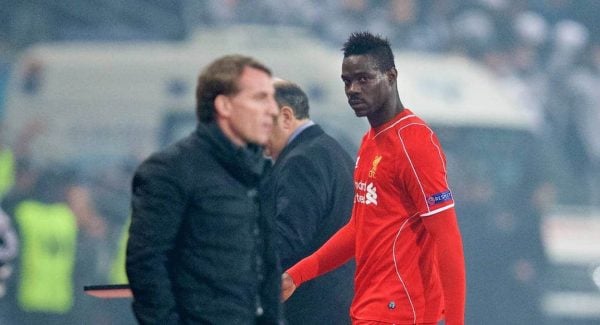 Throughout this, a flailing Sturridge endured, and this lasted until halfway through extra time.
At that point, with Rickie Lambert coming on for the striker, Rodgers truly threw his game-plan into disarray, and Liverpool opted for a long-ball approach—clearly with a view to a penalty shootout win.
A series of Rodgers mistakes led to this eventual loss—none least that of Lovren as fifth, and last, penalty taker—and this continues a disappointing trend for the manager in cup competitions.
Big-Game Mentality?

"We're disappointed, of course, to go out in the manner that we did. We created opportunities in the first half, to make it really difficult for them," Rodgers professed after the game. "We were missing a lot of our creativity this evening."
Rodgers can point to the absence of master-playmaker Coutinho, but the major lack of creativity came from the manager himself.
This bizarre loss of structure throughout the game mirrored that of January's League Cup second-leg loss to Chelsea.
In that game, Rodgers experimented with a front three of Balotelli (wide left), Sterling (central) and Lambert (wide right), and a mishmash midfield of Henderson (wide left), Coutinho (central) and Lucas (wide right) ahead of a deep-lying Steven Gerrard.

Rodgers' Euro record (excluding qualifiers): W6 D3 L7 F20 A22
I'm a Rodgers fan, but that's a ropey record.

— Andrew Beasley (@BassTunedToRed) February 26, 2015
This level of changes smacks of panic from a manager who is yet to truly assert his authority on the biggest stage — Liverpool crashed out of the Europa League at the first time of asking, just as in the Champions League.
This is made all the more bemusing due to the manager proving his in-game credentials recently, particularly with the introduction of Balotelli in wins over Tottenham Hotspur and Crystal Palace.
When it truly matters however, Brendan Rodgers seems to fall short.
How could Brendan Rodgers have approached this tie more astutely? Let us know in the comments below.