Si Steers outlines the many reasons why Liverpool's current owners may present us with our best chance of sustained success.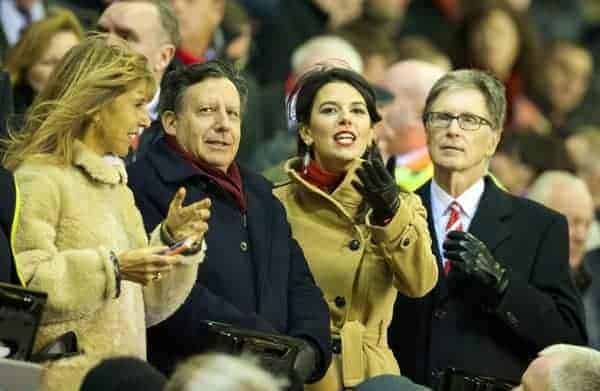 Football will always be a simple game, but the mechanics behind the level at which you can or will compete are far more complex in today's game. In a one off game anything can happen in football – it doesn't matter how much money you spend, no team is unbeatable. But over a sustained period, the best (and usually the most expensive) teams win. The formula is that simple.
To be the best you need to spend vast sums of money; that is the formula. It is a formula that has been challenged by the likes of Arsenal, Atletico Madrid, Dortmund and Liverpool who have all been able to compete for short periods – but it's always been a case of punching above weight rather than standing shoulder to shoulder with richer rivals. Hence those short periods of success have never been sustained.
It is fair to say that Arsenal, Atletico, Dortmund and Liverpool are not poor. The all sit comfortably within the top 20 riches football clubs in world football. The difficulty they face is that they sit behind the commercial powerhouses of Real Madrid, Manchester United, Barcelona and Bayern Munich. Throw in the cash rich owners of Chelsea, City and PSG then the landscape, especially in England, becomes even more difficult.
So what is it that can give clubs in the chasing pack hope for the future? What is the secret to finding a competitive edge in pursuit of the richest clubs? The simple answer comes down to the owner's intent, strategy and competence.
There are plenty of good and bad owners in the game; we have seen the devastating effect of bad owners at Liverpool, with the disastrous tenure of Tom Hicks and George Gillett. There are plenty of others. It might not be bad intentions that make a bad owner, the secret to success will always be in strategy, if you have an ownership that sets you on the right course – it can be your best chance of success.
The grass will always be greener and no strategy is bulletproof, hence no ownership is perfect. There will always be critique, but there is always a bigger picture at play when making judgements.
There are many reasons why our current owners may present us with our best chance of success.
Growth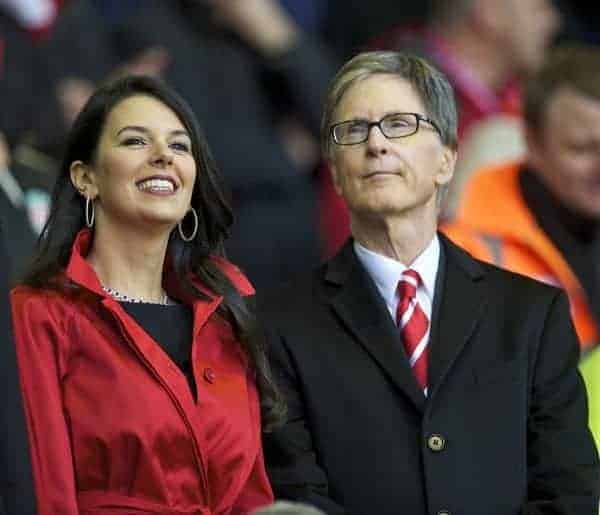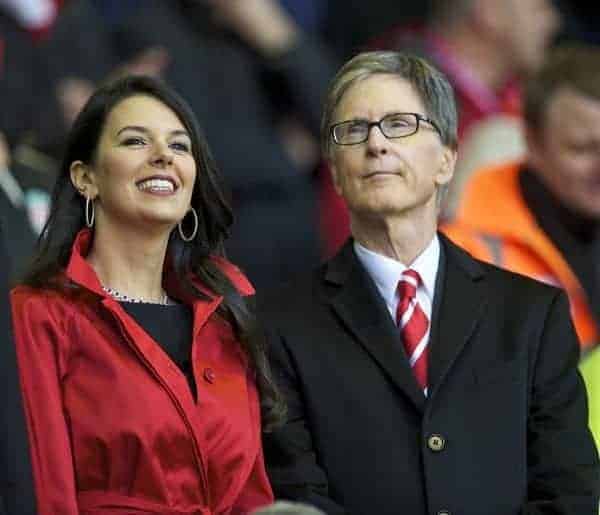 The priority for Liverpool FC since FSG came into the club was to create and execute a growth strategy to leverage the clubs global following into actual bottom line revenue. By and large that has been achieved.
Commercial revenue has grown at a fantastic pace over the past four years, and it now has a far greater impact in our revenue mix than ever.
This is excellent news for the club; that is because Financial Fair Play dictates that clubs can only spend what they earn, so there is huge pressure on all clubs to look to commercial as an area for growth.
What has been particularly impressive about Liverpool's growth is that the club has leveraged the big ticket deals such as corporate sponsorships with Standard Chartered, Warrior (and now New Balance), and Garuda Indonesia. But, it has also recognised that smaller strategic partnerships can make a big difference.
This is a similar strategy adopted by the Red Sox who have almost 100 corporate partners. The deals with Dunkin Donuts, Subway and Paddy Power do two things – they add to the coffers – and they extend the clubs global reach. Those kinds of deals are made easier by FSG's contacts in the US and the dual pulling power of Liverpool and the Red Sox.
In addition to sponsorship, the club has also been looking to digital as a mechanism to grow. Liverpool have been a leader in looking to media as a growth strategy; through growing its international social profile, to the much maligned 'Being Liverpool' – the speed and global reach the club now has through its media channels is reaching out to new and existing supporters.
The club also seems to have identified the US as a major growth market; many clubs have tried and failed to crack the US before. But FSG know that market, and I think as football continues to grow in the US, Liverpool will become a major player. Of course, Steven Gerrard heading off to the LA Galaxy will help!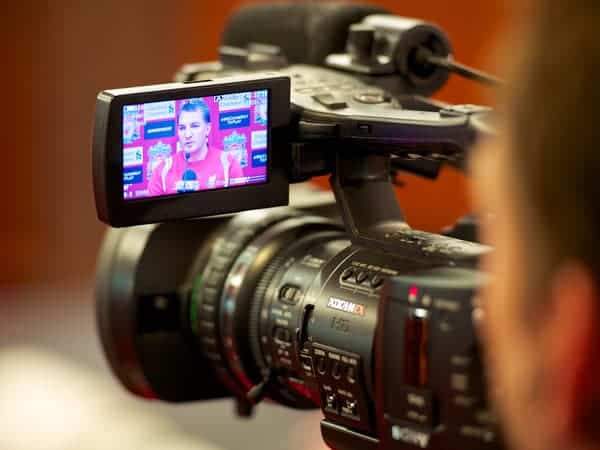 The new TV deal that has been announced is another significant boost to the club's revenue mix – but the consideration has to be is that it is boost to every clubs revenue mix. Although that will help boost player budgets – it will also inflate an over inflated market as well. The new TV deal should be the catalyst for clubs to look at ticketing, rather than pressure to spend bigger on players.
The point here is that all of these things contribute to whether or not the club succeeds. It is all work that happens away from the pitch and in the background, and in some cases (e.g. Being Liverpool) isn't palatable to traditionalist supporters. But it is important. It is important because if we want to succeed, we will need to succeed financially as well. That is a fact we just cannot ignore.
Infrastructure
It was very early on that John Henry said he wouldn't make rash promises on a stadium, the 'under promise, over deliver' mantra. Some will rightly say that redevelopment isn't the perfect long term stadium solution, others will differ. In a fan survey in 2013, 91% of supporters said redevelopment was the right option, so it does have the backing of the fan base.
We are now in a situation where work has begun on redeveloping the Main Stand. There will be very good arguments, and some dis-satisfaction that a large portion of redevelopment will be allocated to Corporate. But going back to the point if we want to succeed, we need to succeed financially as well – there is logic in the redevelopment strategy.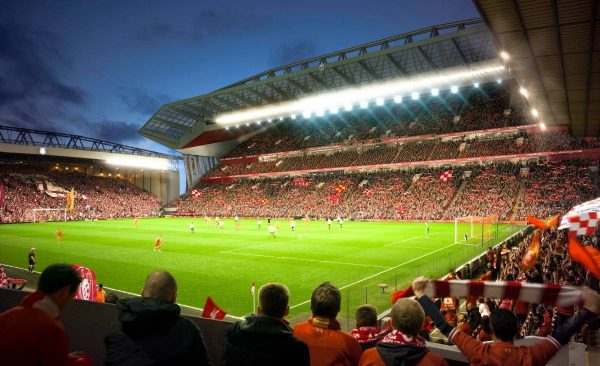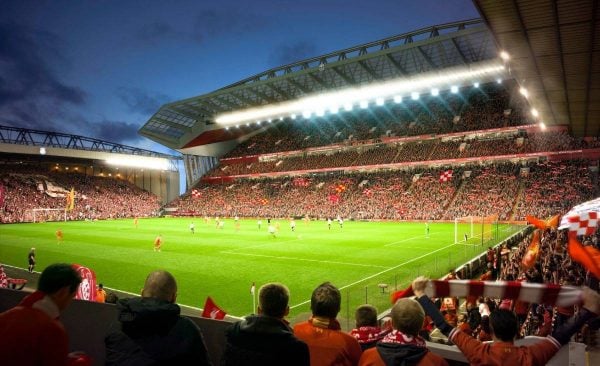 The end game for Anfield redevelopment will give us almost 55,000 seats – some of those will be Corporate – the majority will be for ordinary supporters. The club is working with supporters groups on the price of tickets – and the aim has to be to create a tiered ticketing policy so that affordability is not a constraint to supporters getting to games.
But the bottom line here is that we are actually seeing Anfield being redeveloped – this is real action – and a game changer for the clubs long term prospects.
Youth
It is easy building a team by buying the best players. Anybody that plays FIFA or Football Manager will make a great Director of Football. But the reality is it's not quite that simple.
Building from youth is a much more difficult strategy to execute, as there is no real science to give certainty how a young player might develop.
But building from youth is the commitment that FSG have made, and not really deviated from since the initial big spending on Suarez, Carroll, Downing, Henderson and Adam. That's why Brendan Rodgers was appointed.
This is perhaps an area where the owners have been slightly fortunate, with the likes of Sterling and Ibe already at the club, there was already real talent in the pipeline. The investment in players like Can, Markovic, Coutinho, Sturridge, Sakho, Moreno and Manquillo was all a calculated risk in what those players could become though.

The strategy of investing in youth looks as though it might be ready to reap its rewards in the next 2-3 years. We have a group of youngsters that are growing together, and the talent is there for all to see.
Under FSG and Rodgers is taking a long-term, strategic view of a players development, and reward will be aligned to performance and be incremental rather than instant. That is the right way to keep young players hungry and engaged – the richer clubs have a habit of stockpiling youngsters on huge wages far too early, and that restricts development and opportunity. At Liverpool, you will be given opportunity, and you will always earn what your worth is to the team – as we have seen with Luis Suarez and Daniel Sturridge. That is the level our youngsters should be striving for.
It is difficult sometimes to take a step back and think through what things might look like in 12-18 months' time; football is a results business after all. It is even easier to bow to pressure to throw money at building a team, building debt with no guarantee of success.
The hardest thing for any owner is to commit to the long term and take the hard shots on the chin along the way.
Vision for the long term
The appointment of Brendan Rodgers was a commitment to the long term. It was a calculated risk in a lot of ways, to appoint an unproven and very raw coach with great ideas and ambition into the role of Liverpool manager.
One of the biggest reasons I believe FSG are our best chance of success, is that they are not afraid of the long term – that is where they set their sights. Football is so instant today, results make you or break you, and committing to a long term view isn't easy. But it is always going to be our best chance of achieving success.
If you are committed to the long term, it means you won't be seduced by kneejerk reactions and bow to the noise of short term dips in form. You see so many clubs that react to short term dips in form by sacking a manager and then start all over again.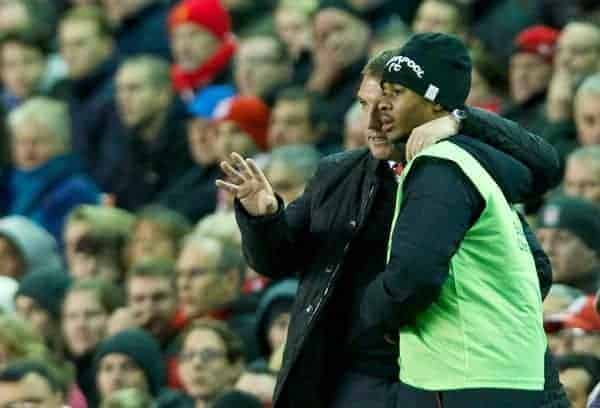 In the same way that we have invested in a strategy of youth, we have invested in a strategy of developing youth. And in Rodgers, we have a coach who has a track record of developing young players.
It is so easy to fall into the trap of being critical of the manager, and this season, Rodgers has made some poor decisions at times. But at 42 years old, the manager is still in a development phase himself. He will make mistakes – and he will be given time to learn from them.
Rodgers is now starting to prove that he is learning, he has taken a great deal of critique this season, but he proven he is willing to change his ideas to find solutions. I think that any manager or coach that works under FSG will need to do that as a pre-requisite.
Nobody knows what the future holds, and any vision for the long term will need to be reviewed at regular points. But I retain the view Rodgers can be the long term man to lead us to success on the pitch. He has the attributes to be a great manager – a little patience can lead to long term reward.
Conclusion
It is impossible to say if FSG are our best chance of success, but they do have a strategy for Liverpool that is aligned to pushing the club forward. There will always be critique of any owner, and it is right that supporters who a football clubs primary stakeholder have that active voice. But, it is always worth retaining a view of the bigger picture when making judgement.
There are very viable questions about the club's structure and its transfer strategy – but it is always going to be subjective. Nobody outside of the club really knows the detail of what happens behind the scenes at the club, and as FSG have proven in Boston, they do not tolerate incompetence or failure. Recruitment isn't a science or a simple case of getting your first choice every time – it is an unfair metric to solely judge the direction of any club.
Although there is always more any owner can do on fan engagement, FSG have proven that they are willing to listen and engage with supporters. That is to be welcomed and will hopefully be a catalyst for a different type of business model as it evolves.
Although this season has had its ups and downs, there is plenty of evidence to suggest that we are heading in the right direction under FSG.
They might be our best chance of success, as the unknown might not have the expertise, agenda or intent to build us back to where we belong.
View from the media
So are FSG our best chance of success? Brian Barwick, a sports media expert and lifelong Liverpool fan and Henry Winter, Chief Football Correspondent from The Telegraph kindly agreed to answer a series of questions and give their views on the Liverpool owners and progress so far.