We round up the best of the newspapers' reaction to Liverpool's comfortable 1-0 victory over Besiktas in Thursday night's Europa League tie.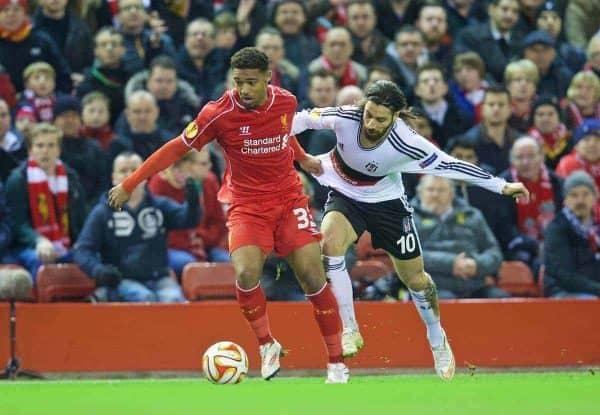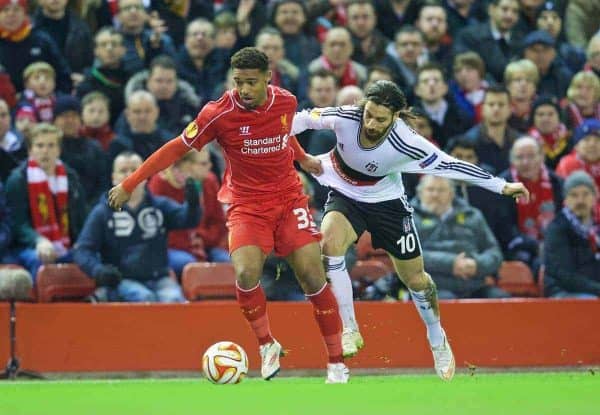 Liverpool did it the hard way, but their 1-0 victory at home to Besiktas in their Europa League last-32 first-leg tie, as they can now travel to Istanbul with a valuable lead and having conceded no away goals.
A Mario Balotelli penalty was enough to win it for Brendan Rodgers' side, although the manner of his assumption of the duty remains a hot topic.
Nevertheless, Liverpool continued their steamrolling form with another win at Anfield on Thursday night.
James Pearce of the Liverpool Echo unsurprisingly started by focussing on the penalty incident, siding with Balotelli despite his undermining captain Jordan Henderson:
"Having heaped a huge amount of pressure on his own shoulders and been disrespectful to the man wearing the armband, he showed remarkable composure by dispatching it into the bottom corner.

The reception from his team-mates was similarly ice cool but the maverick remained defiant. The Kop certainly had no complaints as they lauded 'Mario fantastico'.

Hero or villain? The reality is that football is a fickle business. Having scored he will be quickly forgiven. If he had missed, it would have unleashed the mother of all storms. Just ask Kevin Mirallas.

In future there should be no debate. Balotelli is a proven penalty taker and when he's out there and Gerrard isn't, he should be on spot-kick duties."
Elsewhere, Pearce praised the well-drilled efforts of Besiktas, and outlined how this limited Liverpool's attacking prowess:
"Turkish Super League leaders Besiktas made life difficult for the hosts and showed why they took four points off Tottenham in the Europa League and ran Arsenal so close in the Champions League play-off.

[…]

After a lively start, the tempo dropped. The flow of the game was disrupted by Besiktas' combative approach and Liverpool struggled to generate momentum.

[…]

Slaven Bilic's men sat deep and defended in numbers with the Reds lacking the quality required to break them down…Thrashed 8-0 on their only previous visit to Anfield, were set up to contain but when they broke off the shackles they showed their threat on the counter-attack as 2,500 fanatical fans roared them on."
Andy Kelly, of the Liverpool Echo, turned his attention to 19-year-old winger Jordon Ibe, who was so impressive on his European debut:
"For so long it looked like he was putting in a performance which should now only be described as 'a Jordon Obe'.

You know the one. Brilliant start – full of fast, direct running leaving a full-back wishing he was anywhere but there. Loaded with intent, potential seemingly endless, hopes soaring.

Then a second half where he slightly disappears, leaving you wondering what has changed in those 15 minutes within the confines of either dressing room.

Here, though, there was another twist in this Europa League tale.

[…]

His moment was not far away. Just over five minutes remained when he burst past his man yet again and drove into the penalty box where Ramon Motta bundled him over from behind.

We know what happened next but Jordon Ibe had fulfilled his end of the bargain."
While Ibe flourished on his European debut, as Paul Wilson of The Guardian highlighted Daniel Sturridge struggled on his first continental outing for Liverpool:
"Rodgers suggested Liverpool had returned to something like their best with Sturridge back in the side, while Steven Gerrard said the striker had already made a big impact. 'Daniel's record speaks for itself, and with him back in the side we carry a huge threat,' Gerrard said.

That's pressure, if you like, though Sturridge would not expect anything less. He made his first European start at Anfield in something less than Liverpool's strongest side, with Gerrard out injured, Raheem Sterling on the bench and Lazar Markovic suspended.

[…]

Ibe made a couple more encouraging contributions during the first half, without really providing the pace or penetration Liverpool were looking for. Sturridge cut a somewhat isolated figure as a result."
However, the Mirror's Jack Lang focussed on the positives of Sturridge's European bow:
"Daniel Sturridge's lengthy absence – plus a couple of niggling knocks to Adam Lallana – made it difficult for the Reds to find their rhythm in the early part of the season. Raheem Sterling took the extra weight on his shoulders admirably, but there is now finally a sense that Rodgers is close to fielding his best XI… even if things did not quite click on this occasion.

Sterling was only on the bench here, but some combination involving him, Lallana, Sturridge and Coutinho has huge potential. Fitting them all into the same system will be a challenge, of course, but what a problem to have.
Finally, Pete Oliver of The Telegraph addressed the challenge ahead for Rodgers' side as it comes together:
"Liverpool are still far from guaranteed a place in the last 16 of the Europa League with a testing trip to Turkey to come in the second leg. Besiktas under Slaven Bilic, who has been talked about as a possible successor to Sam Allardyce at West Ham should they have a change this summer, were nothing like the side that lost 8-0 at Anfield in the Champions League eight years ago."
Next up for Liverpool is Sunday's trip to Southampton for their crucial top-four Premier League clash at St. Mary's (16:15 kickoff GMT).