Liverpool boss Brendan Rodgers has clarified the situation over Mario Balotelli's penalty against Besiktas in his press conference on Friday afternoon.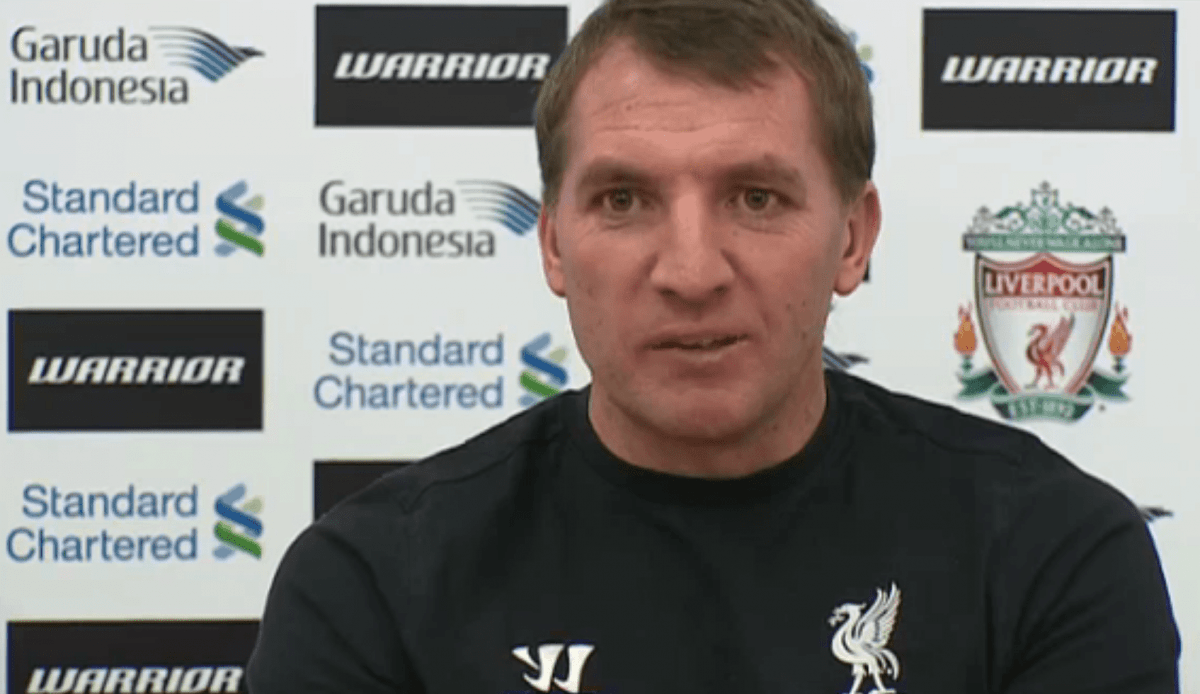 Rodgers was asked about the incident and for clarification over who should have taken the spot kick.
The boss explained that Jordan Henderson was the designated penalty taker for that game, but once Mario Balotelli arrived on the pitch as a substitute, usually he or Steven Gerrard would be the taker if they are playing. Therefore, Henderson took the responsibility to give Mario the kick.
Rodgers said: "If you're vice captain and the captain comes on pitch you give them the armband, it's a similar thing [with the penalty]."

Earlier Rodgers said there was a lot of drama over it and a lot more made of it than it actually was.
He clarified: "Of the players who were initially on the pitch, Jordan was the penalty taker. But when Mario or Gerrard are on, they usually take them."
"If Jordan, Steven and Mario are on the pitch at the same time then we have Steven and Mario as penalty takers."
He did, however, admit that he didn't like the etiquette of seeing four or five players around the ball deciding who is taking the penalty.
"It's the responsibility of Jordan, if he feels (Mario) can take penalty."