Ahead of Liverpool's FA Cup trip to Crystal Palace this weekend, Jack Lusby stresses why it is far more important that Brendan Rodgers focusses on Champions League qualification this season.
Liverpool's congested fixture schedule, and their continued participation in three competitions at this stage in the season, is noticeably stretching a thin squad, and if Brendan Rodgers is to prioritise one target over the other, this must be Champions League qualification.
At this stage, Liverpool remain in contention for the FA Cup, the Europa League and a place in the Premier League's top four.
In the next month, the Reds line up against Crystal Palace in the FA Cup, twice against Besiktas in the Europa League and Southampton, Manchester City and Burnley in the Premier League.
That includes four games in the next two weeks, and Rodgers may need to decide which target is the most important: attaining silverware in the FA Cup, or Champions League qualification through the league or in Europe.
For a multitude of reasons, this goal must be the Champions League. Read on.
"Do it For Gerrard."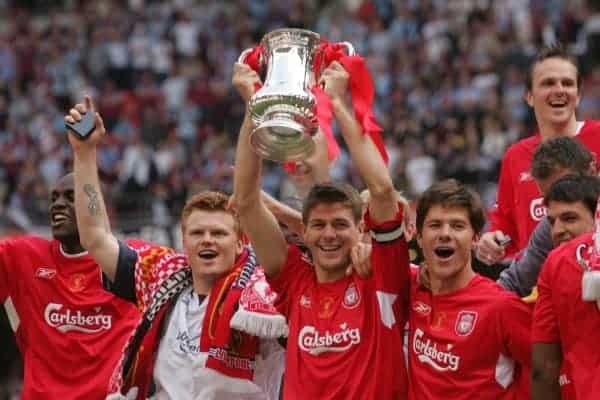 One salient subplot to fuel Liverpool's desire for FA Cup glory this season is the impending departure of captain Steven Gerrard, who himself stress his intention to bow out of Merseyside with at least one more piece of silverware this season.
"From a selfish point of view, it's always a trophy and it's always medals, for me," Gerrard claimed in interview with LFC TV on his announcement. "I'd love nothing better than to walk around Wembley or a big stadium at the end of the season with a trophy for them."
Gerrard mentions the word "trophy" on four separate occasions during that interview, underlining his fixation.
Rodgers has said similar, by claiming: "I think the FA Cup final is on his birthday, so there would be no better way, for him. It would be a wonderful send-off for him."
The caveat that this season's FA Cup final falls on Gerrard's 35th birthday should not serve as added motivation — he's not turning 10, after all.
The reality must outweigh the sentiment if Liverpool are stuck in the situation of having to prioritise one or the other.
Besides the captain's personal achievement, and the potential momentum a cup win can build (although Arsenal are arguably in the same position as they were last season, before their FA Cup success), the benefits of winning the FA Cup pale compared to a top-four placing.
FA Cup winners enter the next season's Europa League competition in the group stage, arguably a position that Liverpool would achieve as a minimum in the league this season.
Winning the FA Cup should be considered a far more superficial achievement than Champions League qualification.
The Profits of Champions League Football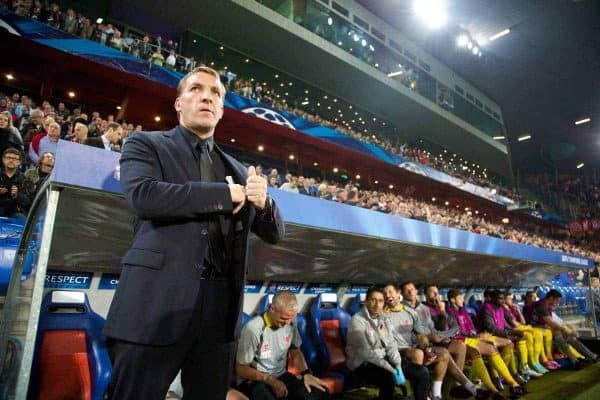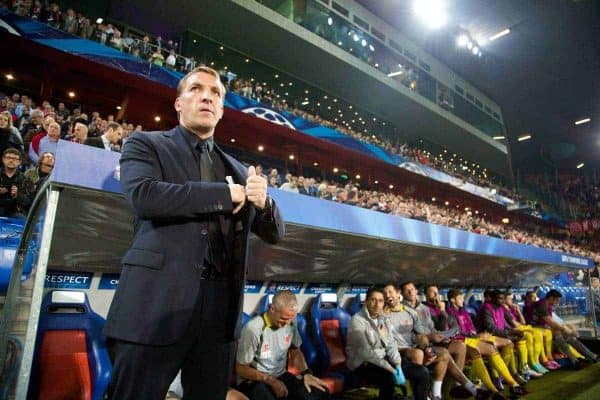 Next season's Champions League represents a footballing goldmine.
In November of 2013 broadcasting's chinless wonder, BT Sport, secured the rights to all Champions League and Europa League games from the start of the 2015/16 season, in a sensational £897 million, three-year deal.
As Martyn Ziegler outlined at the time for The Independent: "BT Sport's staggering new Champions League deal [will widen] the gap between the biggest clubs and the rest in domestic football."
"[The] deal, running from 2015-18, should see English clubs' earnings from the Champions League increase by £15million to £20million a year," Ziegler continued.
This accurately cynical summary outlines just why Liverpool need to prioritise Champions League qualification this season.
Whether or not you agree with Liverpool's summer transfer dealings, and however much of a factor the £75 million sale of Luis Suarez played, the club were able to sanction a much more significant financial outlay on the likes of Lazar Markovic and Adam Lallana due to their additional earnings.
This will only increase with this new deal.
An extra £20 million a year could produce two more Emre Cans, or another Markovic.
Furthermore, precedent shows that sustained Champions League participation is more likely to entice big-name stars to the club—this is arguably where Liverpool failed in their attempts to lure Alexis Sanchez to Merseyside in the summer, with the Chilean preferring European regulars Arsenal.
It may be a reductive view, but Liverpool are better off building slowly towards success.
Forward Planning
The unfortunate injury layoff of Daniel Sturridge this season, and the subsequent failures of Rickie Lambert, Fabio Borini and Mario Balotelli in filling the void left by Liverpool's centre-forward talisman, has effectively derailed any chance of Rodgers repeating last season's success.
With fixtures piling up across February and beyond, Liverpool are finding their squad to be incredibly thin.
Injuries to the current spine of Rodgers' squad would seriously deplete their chances this season, as recent injury suffered by Lucas Leiva outlines—whether the side should be in this situation or not, after such significant investment, is irrelevant.
Liverpool need another summer of sustained investment to continue their pursuit of long-term success. Only Champions League qualification can ensure this level of financial power, and that is why Liverpool must make this their priority this season.
The ramifications of not being in the Champions League next season could be long felt at Anfield, where the Reds are already playing catch up on their rivals financially. Being in Europe's elite when the money grows so substantially will provide opportunity to close that gap, rather than the gap widening more than ever.
Yes, we'd all like to win trophies, but Liverpool FC needs Champions League football – it's vital to the club's future.
[interaction id="54dde9a29cf6a70335a93df7″]
Should Liverpool prioritise Champions League qualification this season? Let us know in the comments below.