Manchester United extended their lead over Liverpool to five points on Sunday, strengthening their grip in the race for the top four.

Juan Mata scored twice for the visitors, with Daniel Sturridge pulling a goal back for Liverpool, who had Steven Gerrard sent off after less than a minute on the field.
Here, we look at five questions on the lips of Liverpool fans in the wake of the 2-1 win for Louis van Gaal's men.
Where was the game won?
Quite simply, Joe Allen and Jordan Henderson were comfortably out-performed by Michael Carrick and Ander Herrera in the middle of the park.
Allen picked up a yellow card on 19 minutes and it restricted his ability to put himself about.
According to Opta Stats, the Welshman made just three tackles with a 66.7% success rate, while he lost the ball on 14 occasions and recovered it only six times. Henderson didn't fare much better, as his new-found attacking prowess deserted him.
He made just one key pass, which eventually led to Adam Lallana firing wide, while his pass completion rate (63%) was lower than every one of United's outfield players.
In contrast, Herrera enjoyed an 86.7% pass completion rate, marginally better than Carrick (86.3%). The United duo also conjured up 49 accurate passes between them in Liverpool's half, compared to just 31 by their counterparts. With Steven Gerrard receiving his marching orders within a minute of coming on, it's fair to say Liverpool lacked leadership in midfield, and it cost them in every other department.
Mignolet has had more touches than Henderson so far.

— Duncan Alexander (@oilysailor) March 22, 2015
Is Moreno good enough?

WhoScored.com gave Alberto Moreno a performance rating of 5.73 out of 10 against United, making this his worst showing in a Liverpool shirt by their reckoning. His ratings are worse elsewhere, with SkySports.com going as low as 4/10, while their readers' ratings average at 3.4.
His double mistake on eight minutes led to a United free-kick in a dangerous area and ultimately set the tone for his afternoon.
Withdrawn after 66 minutes, Moreno lost the ball 12 times and recovered possession just once. Squawka's damning statistics imply a dreadful first-half, so it was no surprise to see him make way for Mario Balotelli just after the hour-mark.
Alberto Moreno's 1st half by numbers: 50% pass accuracy 0 take-ons 0 tackles won 0 aerial duels won 0 interceptions pic.twitter.com/o3hxufaagg

— Squawka Football (@Squawka) March 22, 2015
But the lingering question remains – is he a good enough for Liverpool? He has shown glimpses of true quality this season – the goal at Tottenham springs to mind – but for £12m, we're still awaiting his first Premier League assist in almost 2000 minutes of football.
For an attacking full-back, Liverpool fans really ought to expect more from the Spaniard.
On the plus side, he is only 22, and there are some signs that he can become a very good player. Right now though, he's just about a good player.
Did the referee cost us the game?

Even one of their own, Gary Neville, admitted that Phil Jones was lucky to escape a card after 21 minutes. "It's WWF that," quipped the former full-back from the Sky Sports commentary box as Jones flattened Lallana with a late aerial challenge.
For whatever reason, referee Martin Atkinson let the incident slide, and Jones duly picked up a yellow for hacking Henderson down in the second-half.
Whether a red for Jones would have seen us take a point is merely guesswork, and to rely on it as an excuse for defeat is somewhat naïve. There was still 40 minutes to be played when Jones eventually went into the book.
He was there for the taking, an obvious target to attack and provoke, but he was let off the hook not only by the referee, but by the Liverpool players, as journalist Ian Ridley rightly pointed out.
Liverpool need to get Sterling running at Phil Jones with the ball, make it 10 v 10. #LFCvsMUFC

— Ian Ridley (@IanRidley1) March 22, 2015
Will Sterling go if we don't qualify for the Champions League?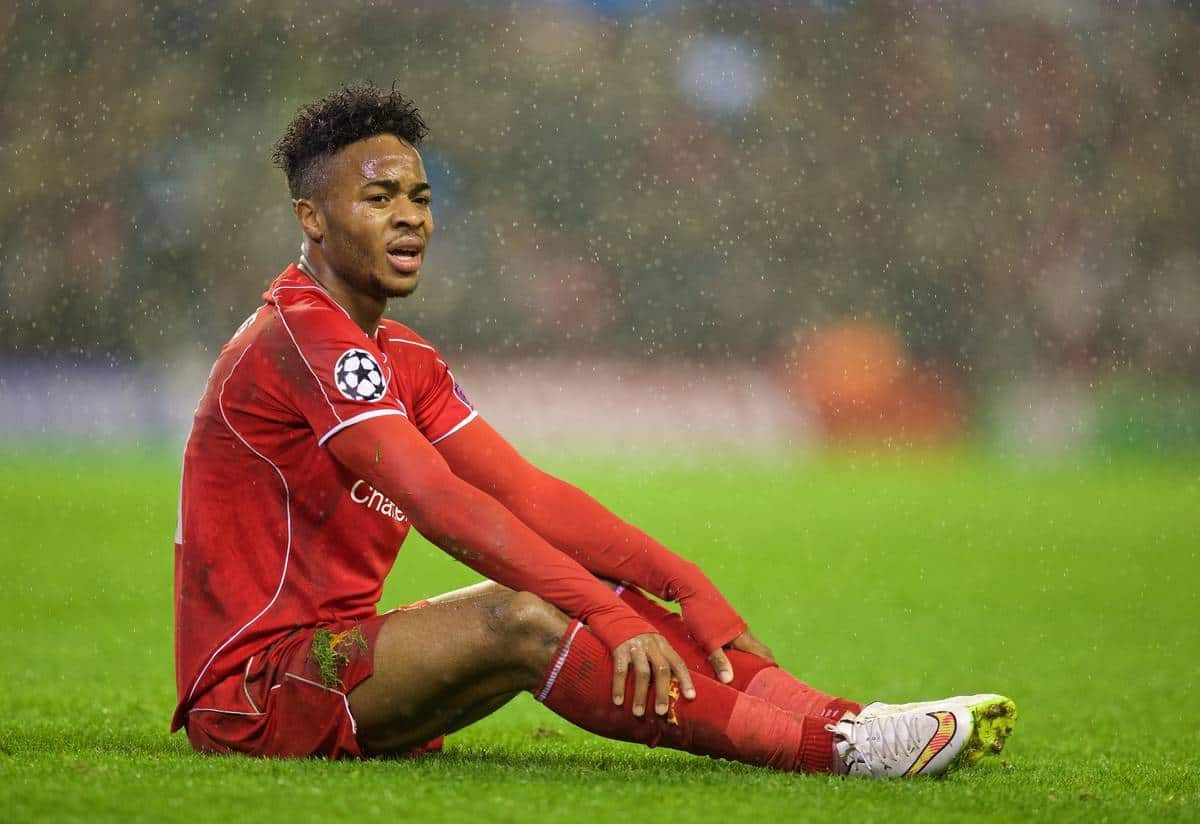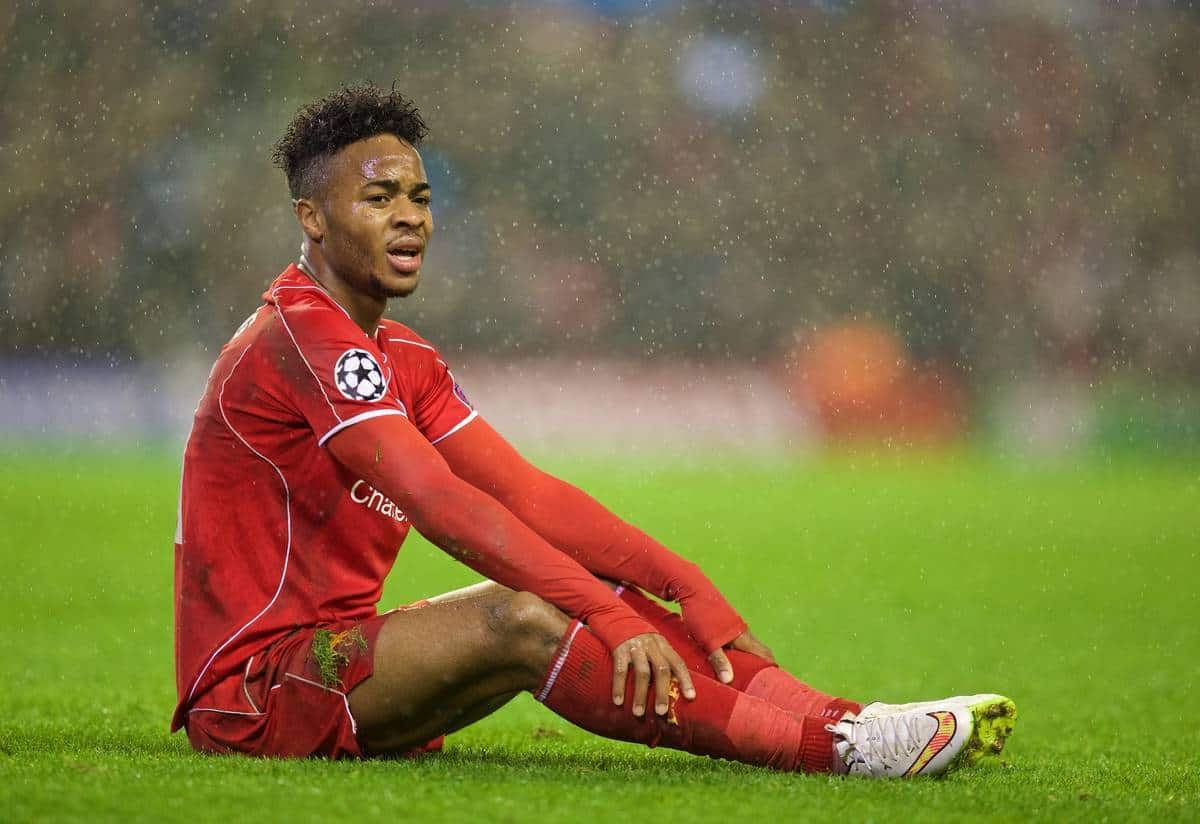 After putting in a fairly inadequate performance in a wide role, Raheem Sterling was the subject on plenty of swipes from Liverpool fans on social media amid his latest contract wrangle.
"The boy has made clear what his adviser said to him and that is it," Rodgers said in a press conference on Friday.
It seems abundantly clear now that Sterling's agent, Robert Segal, is delaying contract negotiations in order to see what the future holds for Liverpool as a club.
There are now five points and a 13-goal deficit between Liverpool and United in the race for the top-four, while Tottenham and Southampton are not out of the picture just yet.
With Sterling's current contract up in 2017, the club may have a major decision to make in the summer if there's to be no Champions League football next season.
In the meantime, it's important to remember that Sterling is an impressionable youngster who just wants to play football at the highest level.
Anyone over the age of 20 will appreciate that, at his age, you don't always know what's best for yourself and you can still be easily influenced. His agent should be the subject of vented feelings, not "the boy."
Will Gerrard go out on a high?
Gerrard's "heat-map" for his disastrous cameo appearance went viral among the banter brigade on Twitter, but he need not ask for forgiveness from Reds fans.
Steven Gerrard's heat map against #MUFC – Twitter reacts to the #LFC captain's red card http://t.co/8RDeh766dI pic.twitter.com/LMYTe9Hi4X

— Standard Sport (@standardsport) March 22, 2015
In time, we'll probably come to celebrate his last ever act in a meeting with United, much like their fans now glorify Eric Cantona's infamous king-fu kick.
What's more important is that Gerrard gets the right send-off at the end of the season. There's still plenty to play for.
United are a poor enough side to mess up their position, and Liverpool are a good enough side to capitalise if they do. There's also the FA Cup.
In an ideal situation, Gerrard will see out his final days as a Liverpool player by helping secure a top-four place and top it off by lifting the FA Cup.
One or the other will do, but failure on both parts will feel like a great injustice for arguably the club's greatest ever servant.