With Martin Skrtel facing three games out with suspension, Jack Lusby assesses Brendan Rodgers' options.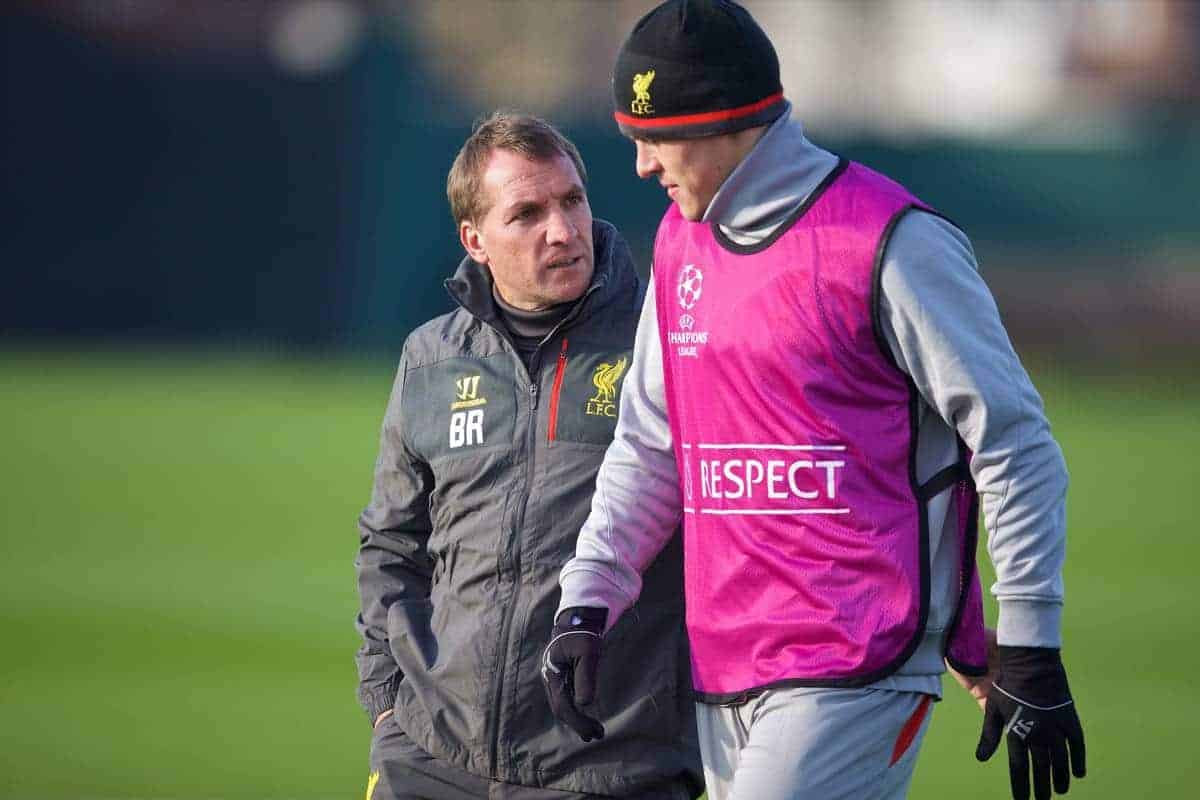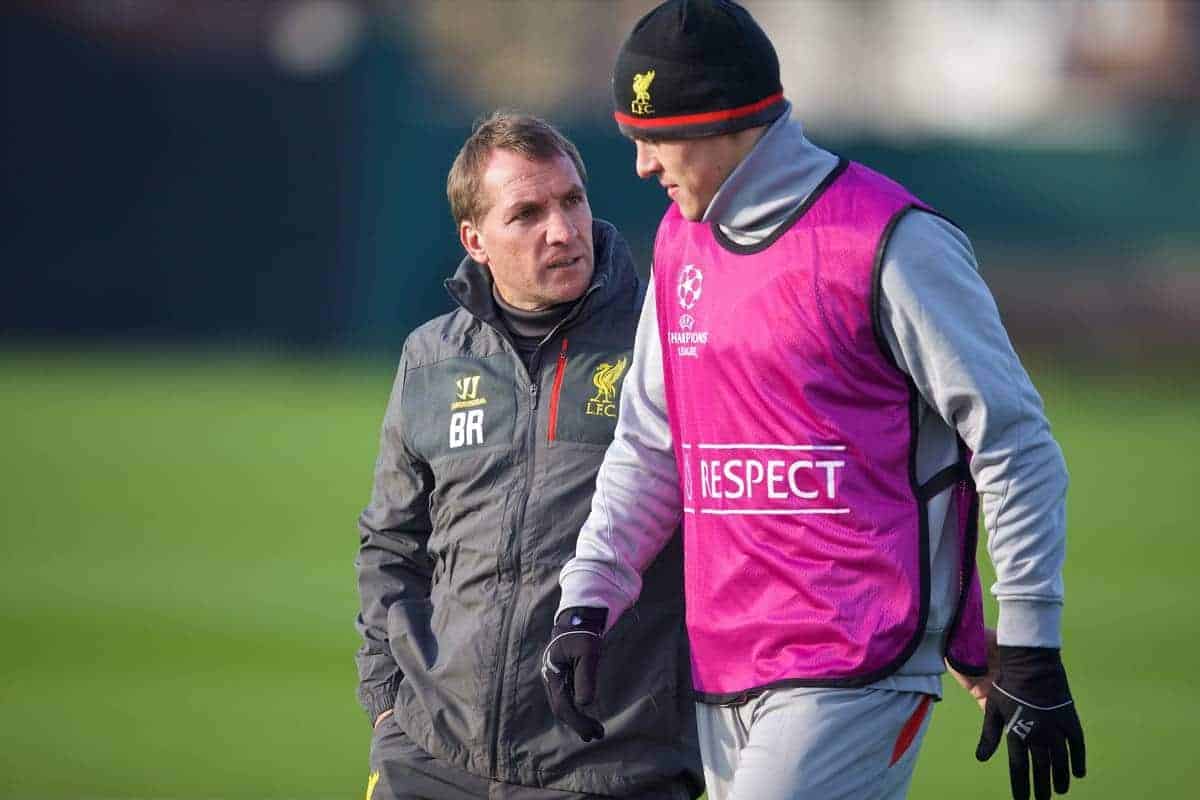 Liverpool's hopes for a top-four finish in the Premier League this season took a significant blow with the announcement that defensive lynchpin Martin Skrtel would serve a three-match ban for appearing to stamp on Manchester United goalkeeper David de Gea in Sunday's Anfield loss.
Skrtel will now miss the upcoming clashes with Arsenal and Newcastle United in the league, as well as the FA Cup quarter-final replay away to Blackburn Rovers.
For a player so quickly derided by many Liverpool fans, Skrtel's loss is potentially damaging to Rodgers' league hopes.
So what will Liverpool be missing, and how does Rodgers approach this?
Skrtel's Liverpool Role
Within Rodgers' back three, Skrtel plays a simplistic but integral role — in fundamental terms, the 30-year-old is Liverpool's sweeper, tasked simply with keeping the ball away from the goal.
No Liverpool player has made more clearances than Skrtel (10.1 per game), nor have they won more aerial duals (3.6 per game).
While these aren't necessarily always positive aspects of a defender's game, these are integral hallmarks of Skrtel's approach in Liverpool's system.
Furthermore, what has aided Skrtel's progress under Rodgers is his reading of the game—often the man to make a last-ditch covering challenge or block (no Liverpool player has made more blocks per game than Skrtel's 1.3), Skrtel is Liverpool's last line of defence, and a solid one at that.
Of course, what Skrtel lacks that Franco Baresi excelled in is an ability to bring the ball out of defence with composure, finesse and, most importantly, with an eye for an end product.
This means that, in Rodgers' defence, Skrtel is tasked with a simple passing game, laying the ball off to either Mamadou Sakho or Emre Can to his immediate flanks.
Skrtel's average passing accuracy for the season—90.5 percent, higher than any other Liverpool player and the fourth highest in the league—is a testament to this.
While the role that Skrtel fills is a fairly rudimentary one, his discipline (perhaps for want of a better word in this circumstance) and concentration make him the ideal sentinel for Rodgers.
Skrtel has missed only three league games this season, with his last absence coming with his tallied-yellow suspension against Leicester City on New Year's Day.
Liverpool with Skrtel, 14/15: 1.9 points per game.
Liverpool without Skrtel, 14/15: 1.3 points per game.
But with the Slovak out of action for three games, where does Rodgers turn?
Kolo Toure
If Rodgers is looking for a like-for-like replacement within his squad, he should look no further than Skrtel's understudy in the Reds' recent FA Cup draw with Blackburn: Kolo Toure.
Toure's experience would be useful as Liverpool enter a truly defining period in their season, and his simplistic approach in defence—Toure is the second most accurate passer of the ball in the Liverpool squad this season, at 89.2 percent—would suit the central role.
The 33-year-old is perhaps best placed to match Skrtel's physicality, too, as Rodgers alluded to last season when he hauled Daniel Agger off against Swansea City, with Toure considered more adept at dealing with the brutish Wilfried Bony.
In terms of Skrtel's raw qualities, Toure makes a safe replacement.
Can in the centre
However, if Rodgers looks elsewhere, he could address one of his side's deficiencies in the loss to Manchester United on Sunday, and switch Can into that central role.
Can has switched with Skrtel in the past within the back three, and performed comfortably, and a similar change into a central role would counter the midfielder's recent struggles out wide—as evidenced with his limp performance against United.
Rodgers believes Can can fill this role, as he addressed after a shining defensive display in Liverpool's 2-0 win over Burnley: "Playing at the back he is strong, aggressive and fast. He moves the ball well and can move into midfield, and whether central or out wide you can see his intelligence."
Can has the strength and perception to match Skrtel and, although his lack of aerial quality (1.8 duels won on average, half that of Skrtel) could be an issue, the 21-year-old could even add a more progressive dimension when in possession.
This would, of course, leave Rodgers with a problem on the right-hand side of defence, but in the returning Jon Flanagan he may have the perfect solution.
Change to back four
Alternatively, and with Swansea City and United both seemingly picking holes in Rodgers' 3-4-2-1 of late, and a significant test against Arsenal coming up, the manager could look to switch formations to counter Arsene Wenger at the Emirates Stadium.
This, while perhaps unlikely, could see Rodgers opt for the back-four approach he was forced to revert to on Steven Gerrard's dismissal against United.
Can, Toure or even Dejan Lovren could partner Sakho in central defence, with the likes of Flanagan, Javier Manquillo and Alberto Moreno capable of filling the full-back roles.
This would likely necessitate a wholesale change in style, but with the 4-4-2 diamond so effective last season, this isn't out of the reach of Rodgers' squad.
The Verdict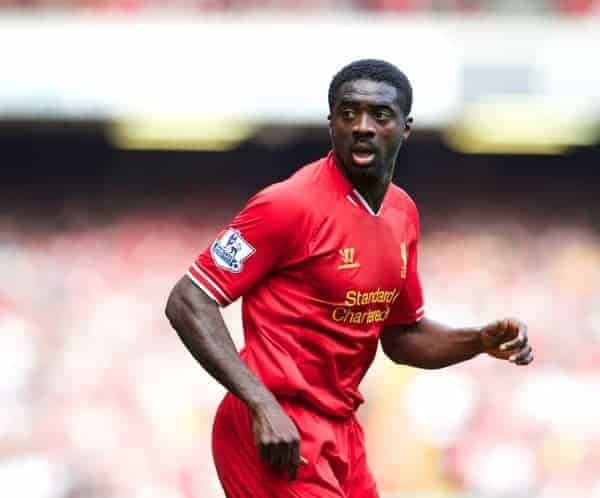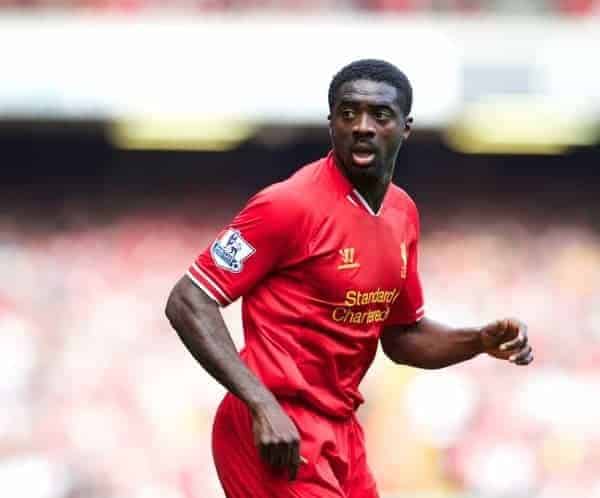 With Liverpool entering such a crucial stage of the season, Rodgers may be best advised against tinkering too much with what has regularly proved a winning formula in defence—although an in-game switch to a 3-4-3 diamond in the win over Swansea shows where else he can adapt.
As such, and with the interests of simplicity in mind, opting for Toure as a direct replacement for Skrtel during his three-match ban may be Rodgers' safest bet.
Toure has the skillset, the composure and the knowhow to perform in this role and, saliently, has experience above most others in the Liverpool squad.
[interaction id="5512ddb17fdf079b4e0d3963″]
Statistics via WhoScored.
How can Brendan Rodgers replace Martin Skrtel during his three-match ban? Let us know in the comments below.