With Liverpool's pre-season objectives all but out of reach, Jack Lusby picks 10 changes Brendan Rodgers must make for the remaining six games of 2014/15.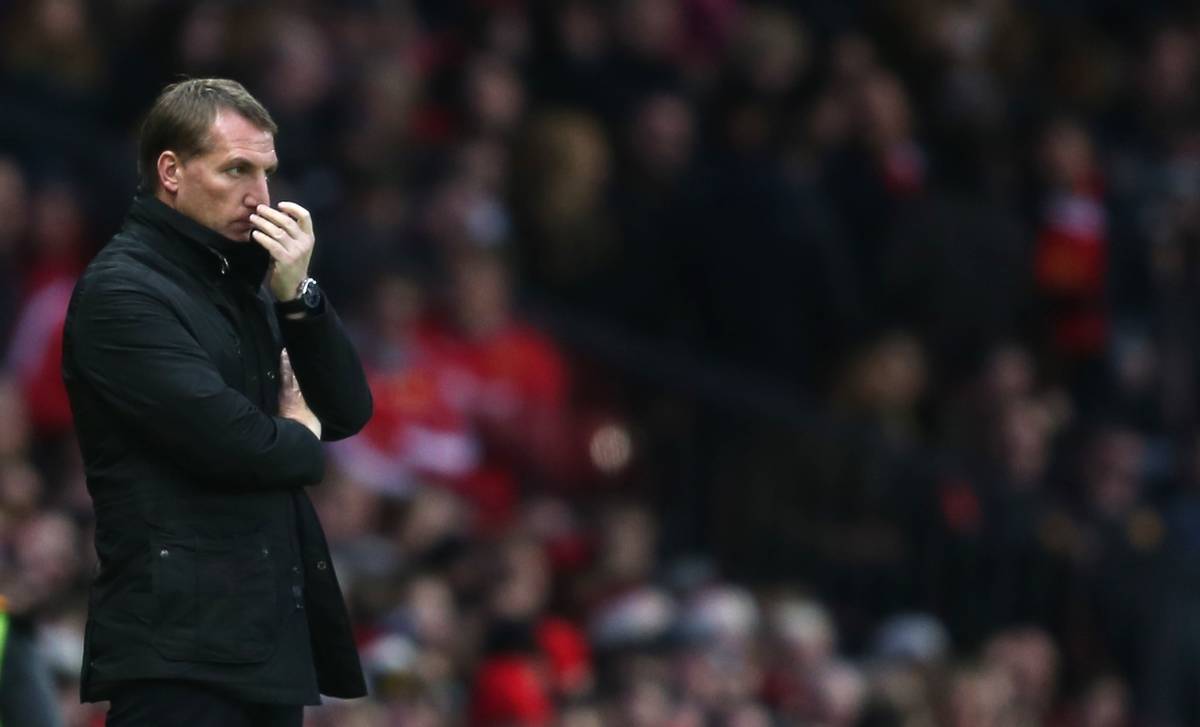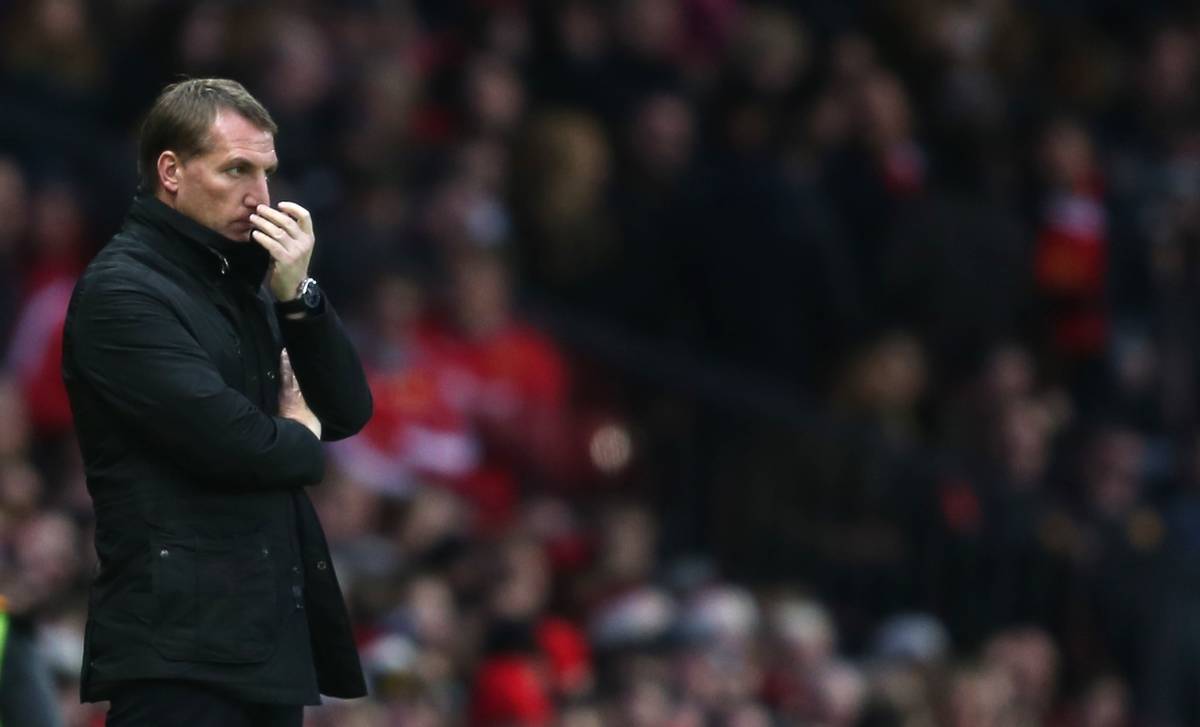 It's the harsh reality that Liverpool fans will have to confront sooner rather than later—Brendan Rodgers' side both crashed out of the FA Cup and saw their hopes of a top-four league finish collapse in a single, brutal Sunday.
With the Reds' 2-1 Wembley loss to Aston Villa following Manchester City's 2-0 home league win over West Ham United, Rodgers has lost sight of silverware and Champions League qualification.
So now he must look ahead, and plot a renewed charge for success in 2015/16.
This can begin with the last six games of the 2014/15 season, but what changes must the manager make to do so?
Settle on a System

Rodgers' struggle to find balance and counter Villa's might on Sunday exemplified the need for the manager to settle on a successful system ahead of next season.
3-4-3, 4-2-3-1 and 4-3-3: Rodgers tried a lot to no avail at Wembley, with Fabian Delph and Jack Grealish finding pockets of space within each system.
This was largely due to the constantly shifting positional demands placed upon each player, with Steven Gerrard, for example, operating as a playmaker in the opening stages but finishing the game as a deep-lying midfielder.
This isn't a new problem either, and Rodgers now needs to settle on a reasonable system, based on his players' strengths—a 4-3-3 or 4-4-2 diamond is perhaps best—and build around that.
Offer Javier Manquillo Redemption

As Liverpool played out Sunday's loss, one player who looked on almost dead-eyed and disinterested was Spanish right-back Javier Manquillo, who adopted his regular role on the Reds' substitutes' bench.
The 20-year-old can be forgiven for his demeanour, too, given the complete lack of game time Rodgers has offered him in the second half of the season after a bright start, when he served as Liverpool's best defensive full-back.
While the soon-to-be departed Glen Johnson is offered vacuous minutes in Liverpool red, it is Manquillo that is genuinely deserving of redemption under Rodgers.
Bury the Steven Gerrard Sentimentalism

As Rodgers continued to switch the systems at Wembley, Gerrard remained one miserable constant—the Liverpool captain failed dramatically on what was built up to be his big day.
That the manager kept him on the pitch was bemusing, as was his switching Gerrard to the deep-lying role that had so obviously failed in what Rodgers himself called Liverpool's "turning point," in November's 3-1 loss away to Crystal Palace.
What seemed to keep Gerrard on the pitch was a misguided will to see him conjure some of the magic he has become synonymous with on occasions such as Sunday's semi-final.
But the truth is, he is no more than a sentimental selection at this point—this needs to end.
Phase Out the Other Players Who Will Not Be Around Next Season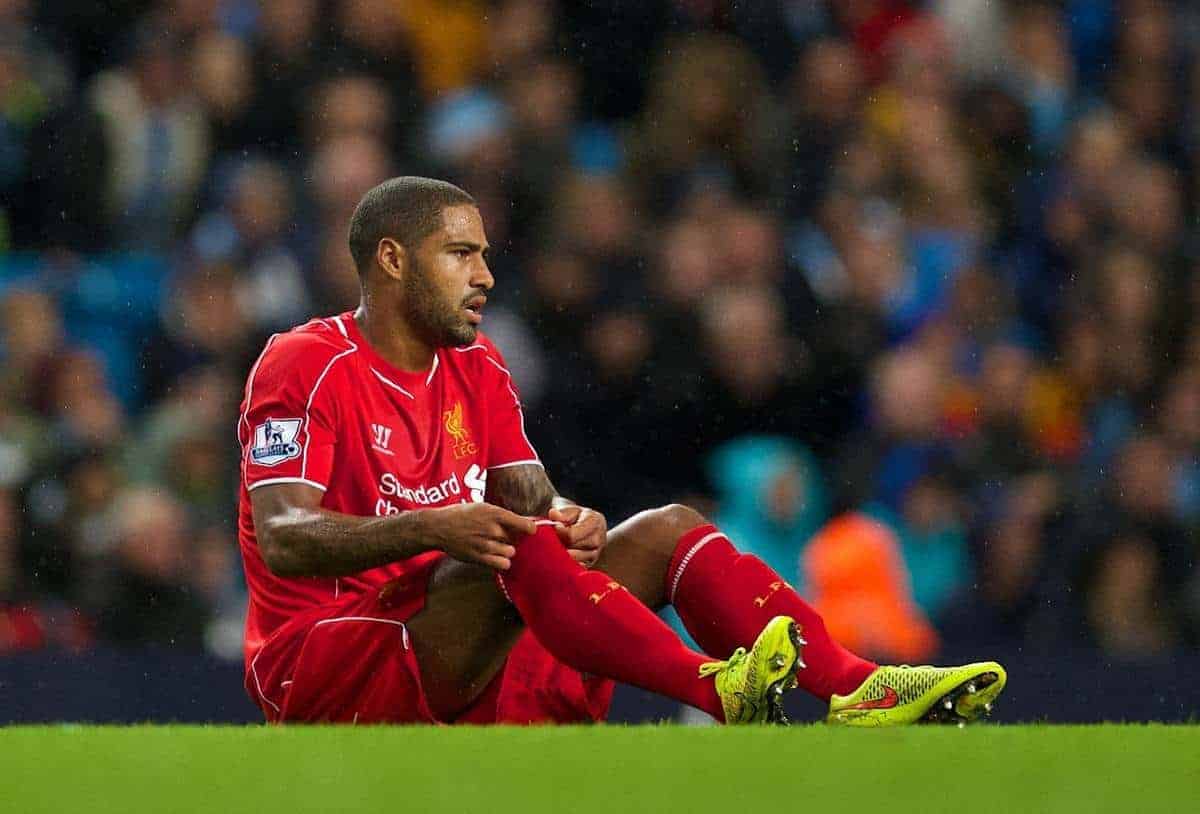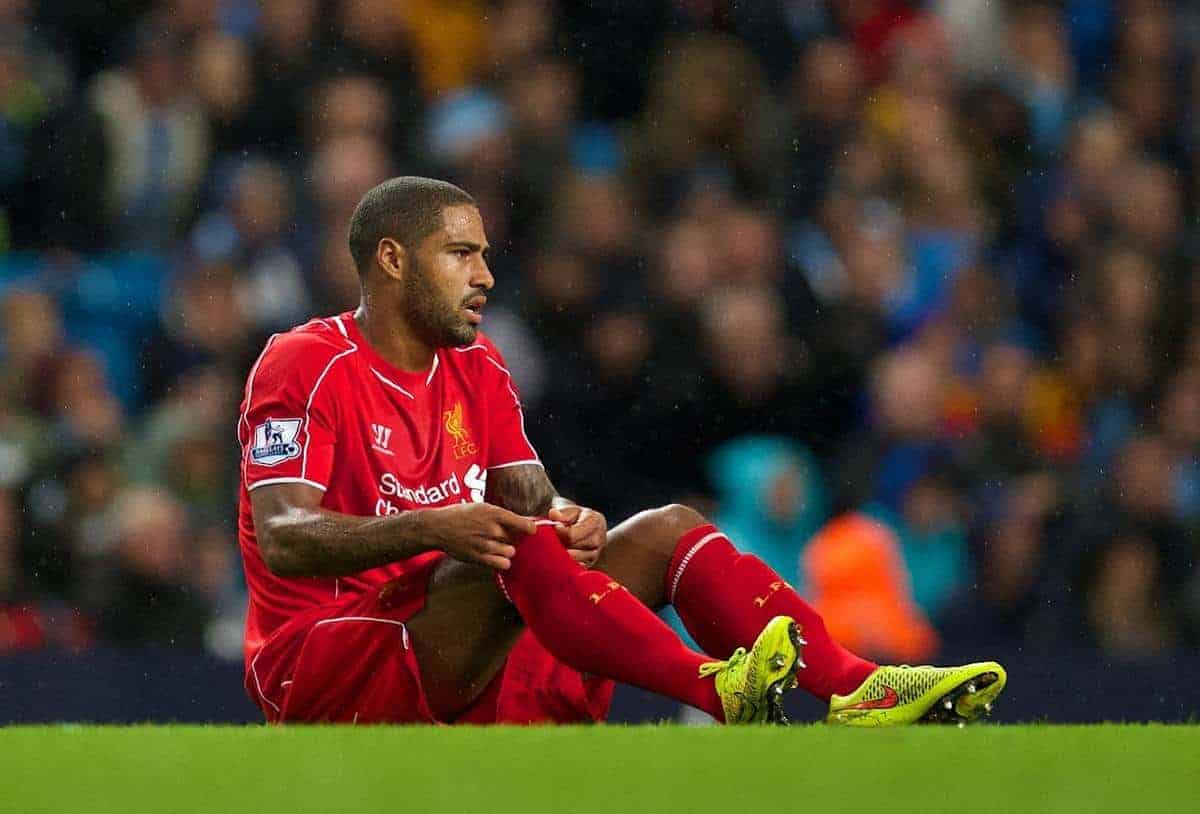 Along with Gerrard, who will join LA Galaxy at the end of the season, there are a host of Liverpool players likely with one eye on the upcoming summer, as they plan for life with new clubs.
Johnson, Kolo Toure, Brad Jones, Rickie Lambert, Fabio Borini and Jose Enrique are all also likely to move on in the summer.
Now the Reds have no short-term success in sight, why lean on them anymore?
These players must be phased out before the end of the season.
Give Mario Balotelli One Last Chance

Close to making his mark at Wembley, Mario Balotelli's wrongly ruled-out goal would have given Liverpool a lifeline at 2-2 but, as has been the striker's luck for most of his maiden season for the Reds, it wasn't to be.
While Balotelli wasn't exceptional on Sunday, nor has he been at all this season, his quality did shine through in brief patches.
Balotelli is a player underused by Rodgers, for one reason or another, and will likely join Gerrard, Johnson and Co. through the exit door in the summer.
But before he does, he should be given the chance to prove his worth to Liverpool in the final six games. Playing him alongside a forward would be at least worth a try.
Move Emre Can Into Midfield

Like Gerrard, Emre Can was a player who switched roles with regularity on Sunday, and it was the position that he finally settled on, in midfield, that Rodgers should persevere with from this point in the season.
Can should be earmarked as Gerrard's long-term successor; as a driving force in the Liverpool midfield and a true leader.
His apprenticeship, of sorts, in defence has seemingly developed his tactical game, as well as his physical approach to the Premier League, and this will no doubt aid his transition into a midfield warrior.
With nothing much left to lose, Rodgers should plump for Can in midfield now.
Build Around Philippe Coutinho in a Central Role

One player who managed to preserve his dignity on Sunday however, and one of few to have done so consistently throughout this season, was opening goalscorer Philippe Coutinho.
The Brazilian has risen to the fore under Rodgers this season, beyond the currently muted Raheem Sterling and the constantly injured Daniel Sturridge to the stature of Liverpool's best player.
That he committed his future to the club with little fuss earlier this season is a further indicator of his worth.
He is best in a central role, and should be built around in this position for the long-term.
Focus on the Development of Jordon Ibe

After declaring last summer that Jordon Ibe had "all the attributes to be a real outstanding player," and more recently as "absolutely sensational," it is clear that Rodgers has a big future in mind for the 19-year-old.
Returning from injury to the Liverpool first team, Ibe should play a key role in the last six games of 2014/15.
With the future of Sterling still up in the air, and the likes of Balotelli and Sturridge struggling up front, Rodgers would be wise to focus on the development of Ibe as a focal attacking outlet.
Give Lazar Markovic an Extended Run in His Natural Role

Along with Ibe, another young, high-potential forward waiting to blossom within Rodgers' squad is Lazar Markovic, and the 21-year-old should play a big part in the season's climax, too.
Markovic was hauled off at half-time at Wembley—a regular occurrence for the £20 million man—and given little chance to impress in a right wing-back role.
The former Benfica man is clearly most effective in an attacking role, where he has flourished in the past, and he should be afforded the opportunity to impress in an extended run in his natural position for the rest of the season.
Utilise Liverpool's Youth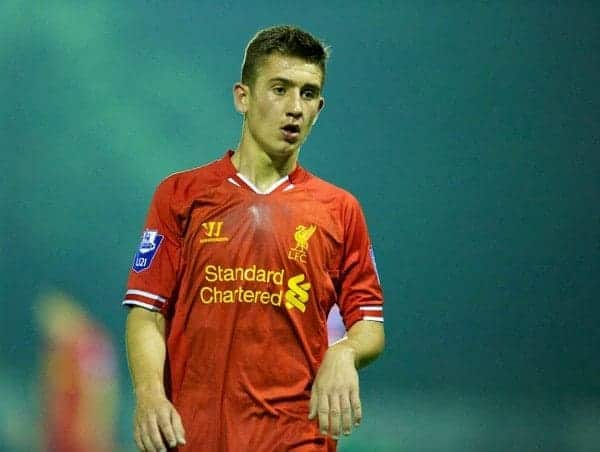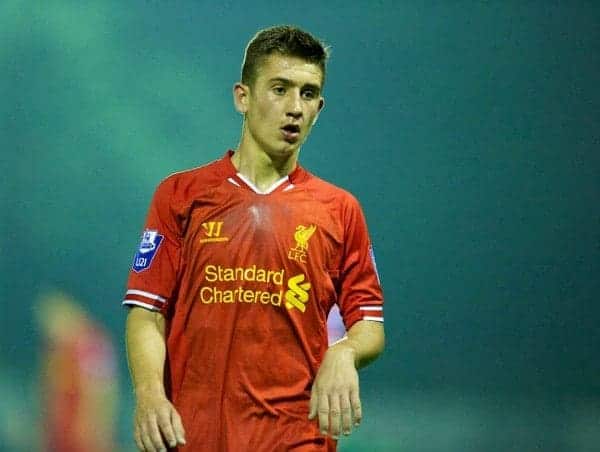 Along with Can, Coutinho, Ibe and Markovic, Rodgers should turn to his bountiful Academy system to spruce up his side ahead of 2015/16.
One name that stands out is 18-year-old midfielder Cameron Brannagan, who has featured on the Liverpool substitutes' bench in recent weeks, as well as impressing in Gerrard's All Star charity match.
Brannagan, Harry Wilson, Sergi Canos, Pedro Chirivella and Ryan Kent should all come into Rodgers' thinking in the last six games of the season.
How should Brendan Rodgers approach the last six games of the 2014/15 season? Let us know in the comments below.