Robbie Fowler spoke to This is Anfield's Jack Lusby, discussing a variety of topics including Liverpool's upcoming FA Cup bid.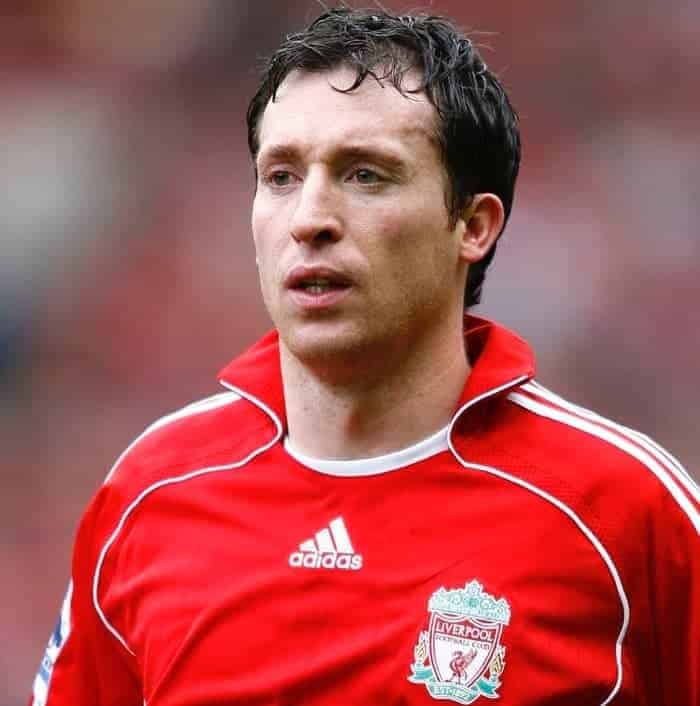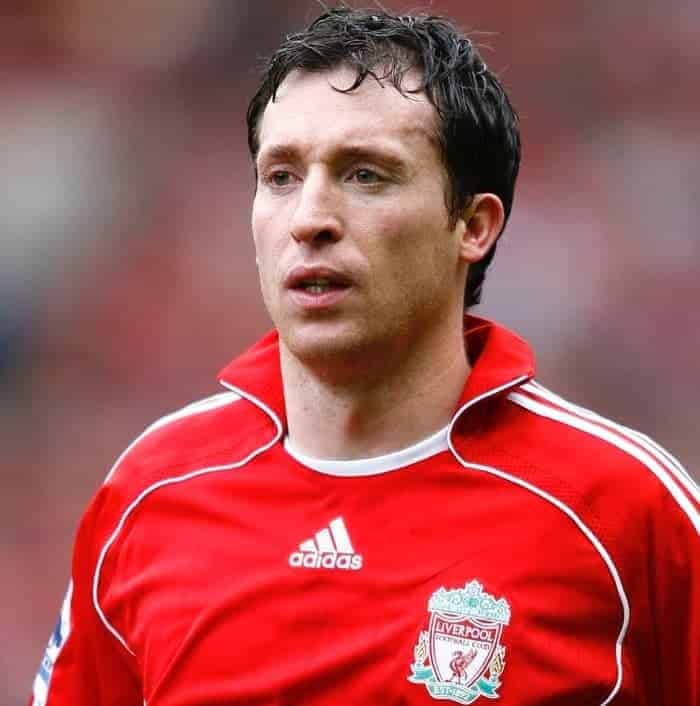 What is your take on Raheem Sterling's current contract saga – is he taking the right approach by putting things off until the summer?
EA SPORTS FIFA Ultimate Team Legend Fowler said, "I think that deep down you've got to respect his opinion, when he's come along saying 'I don't want to make any decisions until the end of the season.'
"But with some of the things he said, like 'if they'd come along with a contract last season he would've signed it,' or 'I'm flattered by the interest from other clubs,'—if he doesn't want to come out and talk about contracts he shouldn't talk about other clubs being interested.
"He should've said: 'I'm not interested in all that, I'm not interested in the contract, I'll wait until the summer and we'll discuss it further.' That sort of calms it down.
"But I do respect his opinion; I do want him to stay. I think he's a great player, but as a young lad you cannot be forcing the hand of the club."
It seemed like Sterling's interview was a reaction to the pressure that's been put onto him by the media this season, and obviously there was a fair amount of attention around you as a young player, do you think that affects your performances at all?
"Obviously when I was a young player it was a long, long time ago! But I don't really remember being affected by anything. My opinion and my drive as a player was always to stay at Liverpool and do well.
"I did have other options, like to go overseas, but I thought Liverpool was best for me.
"You look at the career that Raheem's had so far, Liverpool have been good for him. So, I think in the ideal world he should be staying, but it's a real, real tricky situation for him.
"One of the things that Raheem has got to take heed of is, you'll start to get a few disgruntled fans in the crowd.
"It's a weird one: if you're happy, and you are where you want to be, for me there's no point in waiting until the summer."

Would you consider it a failure if Liverpool didn't qualify, given the context of effectively losing both of their top goalscorers in Luis Suarez and the injured Daniel Sturridge?
"I think failure is a strong word.
"What we've got to remember, with the Premier League, Manchester United were always going to challenge with the money they've spent; there are also Arsenal, Chelsea and Manchester City.
"Also let's not take Southampton and Tottenham out of it, because they're obviously doing very well, they're still in with a chance.
"For me it wouldn't be a failure. It would be disappointing obviously, but sometimes you've got to hold your hands up and say these 'teams were better.'
"Maybe it's bias, or maybe it's just me being the biggest optimist in the world, but I would never look at anything Liverpool do as a failure. But, it would certainly be disappointing after what we did last season."
If they did qualify for the Champions League then, in an ideal world, where would you think Liverpool need to strengthen in the squad in the summer?
"If you look at the teams that have won the Premier League, they always strengthen, and not one area in particular, it's lots of areas.
"I certainly think with Steven [Gerrard] going, we need a top, top class midfield player. Obviously we've got options there in terms of [Jordan] Henderson who's been playing well, and Emre Can who's been a revelation at times this season, but not really playing in that position.
"So I think the midfield area is where we need to focus on, we need a big, tall, dominant type of player.
"But let's be greedy and try and strengthen all over the park, if we can.
"In an ideal world we'd need another forward as well. [Daniel] Sturridge, as much as he's a fantastic player, he's been injured a few times this season. Obviously we've got [Mario] Balotelli and Rickie Lambert there as well, but I think it's probably one of the areas to strengthen.
"So a centre-forward and central midfielder, and a couple of defenders as well."

Do you think Liverpool would be better off signing experienced players, rather than buying a lot of young players like in the summer?
"Well that's the manager choice, I trust Brendan [Rodgers] and I think he's a fantastic manager, he knows what he's doing.
"Last summer we signed a lot of players who were young and upcoming, and you've got to say the majority have worked out because of the way they've performed after a bad start. It sometimes takes players a little while to get used to their surroundings.
"But in the ideal world you want a little bit of experience as well, the experienced players seem to settle down so much quicker."
Brendan Rodgers has obviously focussed on the development of youth during his time as Liverpool manager, something that you're involved in with the Academy. What can you tell us about your role?
"I just go in with Steve McManaman and Rob Jones and we act as mentors. So we get involved in training with the lads, we can take sessions if we want.
"But really it's just being around the young players, trying to develop them and drive them on to be what we were for the club, basically.
"If we're around and if any of our good fortune can rub off onto the players from watching us just being around—the way we act, the way we are around all the lads—then I think that's better for the club."

There seems to be players breaking through from the Academy to the first team every season—who do you think could make it there next season?
"I don't really like putting names out because, like with Raheem Sterling, people will expect a little bit too much of them and maybe too soon.
"But there are a few very, very good players, some very talented players, and I think with Alex Inglethorpe and Neil Critchley, and Mick Beale with the U21s, they're getting invaluable, good coaching.
"I know Jordan Rossiter's made his debut, but I'm not going to say he's the next big thing—but he's a very, very good player and it's worth watching out for him."
Ahead of Wednesday's FA Cup quarter-final replay clash with Blackburn Rovers, how much would you stress the importance of FA Cup success this season?
"I'd love to see it.
"I think with the players, you always want to win trophies, and you take away the Champions League and I think this is probably the best cup competition in the world.
"We've got a chance now. I know we didn't play that well at home against Blackburn, but I fully expect that Liverpool team to play better than what they did at Anfield.
"Blackburn made a bit of a game of it, and they'll probably go into this game with their tactics and try and unsettle Liverpool, but Liverpool have got to be better than that and try and get that result.
"We're in a position now where we're only game away from Wembley, two games away from a final, and for me this is a competition that Liverpool can win."

Do you think it's made more important now by the fact that Steven Gerrard's leaving at the end of the season, and this is his last chance to win something?
"Yes and no, I think he does deserve to go out on a high and we're all hoping that is the case, but I don't think Liverpool will go into it thinking 'this is his last game, we've got to win it.' I think Liverpool have got to win it for Liverpool.
"They've got to win it to maybe attract players, and show that people that we are a club on the rise again under Brendan. I think, with this trophy, we can show a lot of people that we are going in the right way under Brendan.
"So it's not just all about Steven, but it really would be a fantastic send-off for him."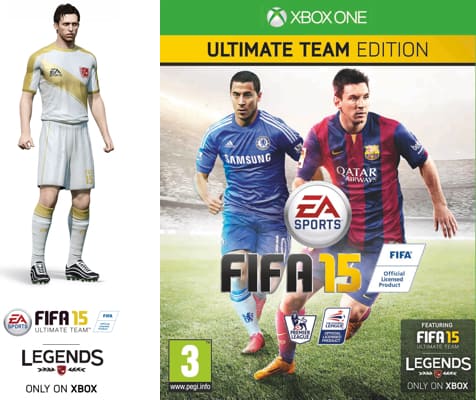 Liverpool and FIFA 15 Ultimate Team Legend Robbie Fowler has picked his Legends squad. To celebrate his 40th birthday EA SPORTS are challenging FIFA 15 Ultimate Team players to take on his Legends XI to win in-game prizes, available from April 9th. Find out more at http://www.easports.com/uk/fifa/ultimate-team #FowlerFUTLegends