It may be all be doom and gloom at Liverpool after two crucial losses, but winning the FA Cup could represent a vital moment in Liverpool's short-term future, writes Henry Jackson.

It's fair to say that these last two weeks or so have been a pretty miserable time to be a Liverpool supporter. Not a Roy Hodgson-era level of miserable, but still pretty grim.
As if the boredom of another international break wasn't bad enough, it was sandwiched by vital, uninspiring defeats to both Manchester United and Arsenal.
Brendan Rodgers claimed in his press conference on Monday that: "Winning a cup is something that we want to do as a group, it would mark another step forward for us."
He's absolutely right.
With Liverpool's Champions League dreams now looking shattered, barring a fairly miraculous final two months of the season, the FA Cup becomes the last remaining chance of joy at Anfield in 2014/15.
The world's most famous domestic competition may not have the same relevance it did prior to the turn of the century, when the final was seen as the showcase event of every season, but it carries a huge amount of importance for Liverpool now for numerous reasons.
Importance of the FA Cup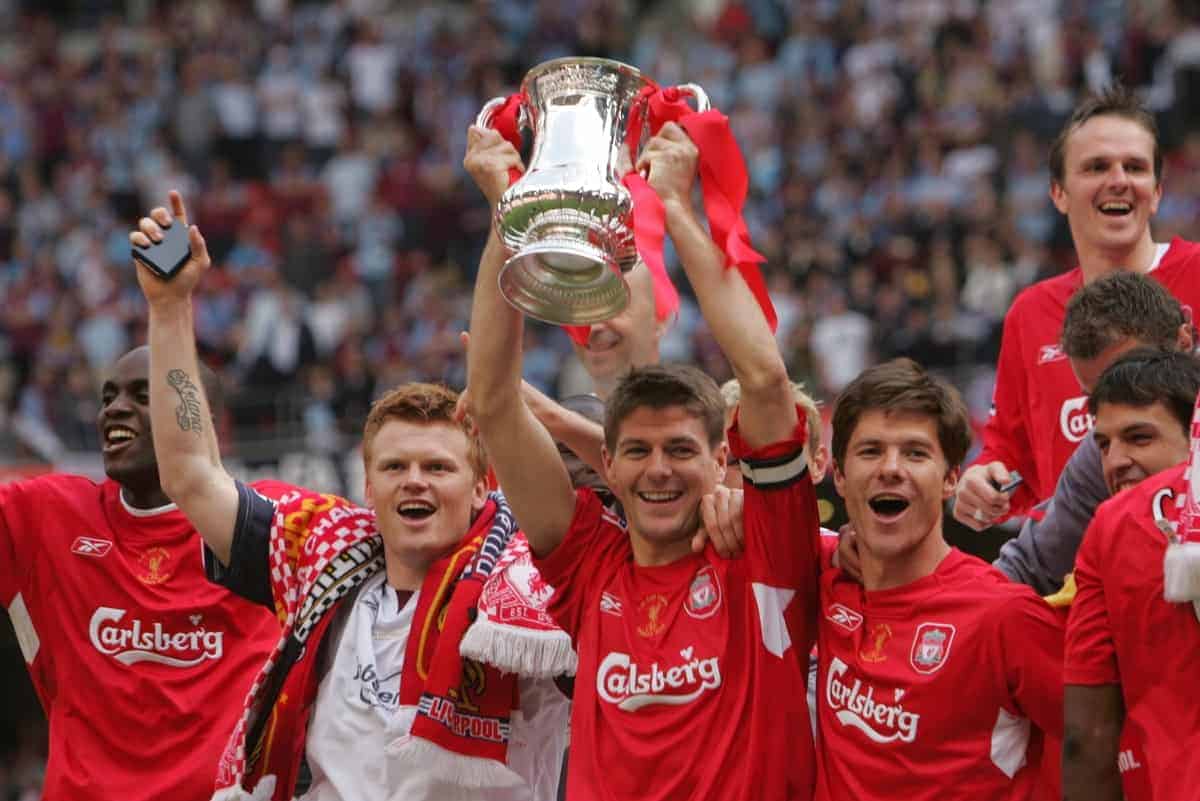 Despite the Champions League offering a wonderful opportunity to sign top players and play against some of Europe's most talented sides, the possibility of winning a trophy this season could prove just as important.
If the Reds overcome a tricky test away to Blackburn in the quarter-final replay on Wednesday evening, they will set-up a semi-final against Aston Villa at Wembley on the 19th of April.
Victory over Tim Sherwood's improving side would seal a place in the final at the end of May, which is likely to be against Saturday's victors Arsenal, unless Reading stun them in the other last-four showdown.
Assuming Blackburn and Villa are seen off—which without sounding too arrogant, you would expect Liverpool to do—it would be the perfect opportunity to sign off the season in a positive, successful way.
Winning a trophy is what every manager and footballer dreams of—some trophies more than others, of course—and at the end of the day, they are invariably judged on the silverware they rack up during their careers.
Rodgers will be well aware that he's yet to win a trophy in his three years in the Anfield hot-seat, and will be absolutely desperate to put a stop to that.
The Reds have only won one trophy since the memorable FA Cup final victory over West Ham in 2006: the 2012 League Cup. That's a pretty barren run, in truth.
Effect on the Team

The vast majority of Rodgers' players are yet to taste the glory of winning a trophy in their career, such is the level of youth in the squad, and the boost it would give them going forward would be enormous.
You only have to look at Arsenal to see how important ending a trophy drought can be to a club's future, and its players.
Their FA Cup win last season ended nine well-publicised years without silverware, and it seemed to be a huge weight off the shoulders of everyone associated with the club when that run finally ended.
Admittedly, it's not as if they've roared back with a stunning Premier League and Champions League charge in 2014/15, but there is suddenly more of an aura about them in big games, as Saturday's thrashing proved.
The Reds would likely experience that exact same injection of belief should they be the ones lifting the famous trophy at Wembley on the 30th of May.
Not only that, but it would surely show both current players and potential signings that the club is back in the business of winning trophies.
A Step Forward

Every Liverpool supporter has differing views on whether the club are moving forward under Rodgers, and how successful 2014/15 has been.
Missing out on the Champions League will be an undoubted disappointment, but there are some still going overboard about the situation.
Last season Rodgers arguably made a rod for his own back by coming second in the league, as it raised expectations too much ahead of the new campaign.
Being in the top-four race in April, behind four extremely wealthy, talented sides, should not be seen as too disastrous, nor should it be seen as much to write home about.
It is the FA Cup that will now decide whether the Reds' season has been one of indifference or progress, and it promises to be a big test of Rodgers and his players.
Defeat at Blackburn on Wednesday would certainly be very tough to take, but on the other end of the spectrum, beating Arsenal in the final would be a glorious moment with a potentially huge bearing on Liverpool's short- and long-term future.
[interaction id="552266527fdf079b4e27e4b2″]
Would FA Cup victory represent a "step forward" for Liverpool this season? Let us know in the comments below.