With Aston Villa losing 4-0 to Arsenal in Sunday's FA Cup final, Jack Lusby assesses the performance of Liverpool target Christian Benteke.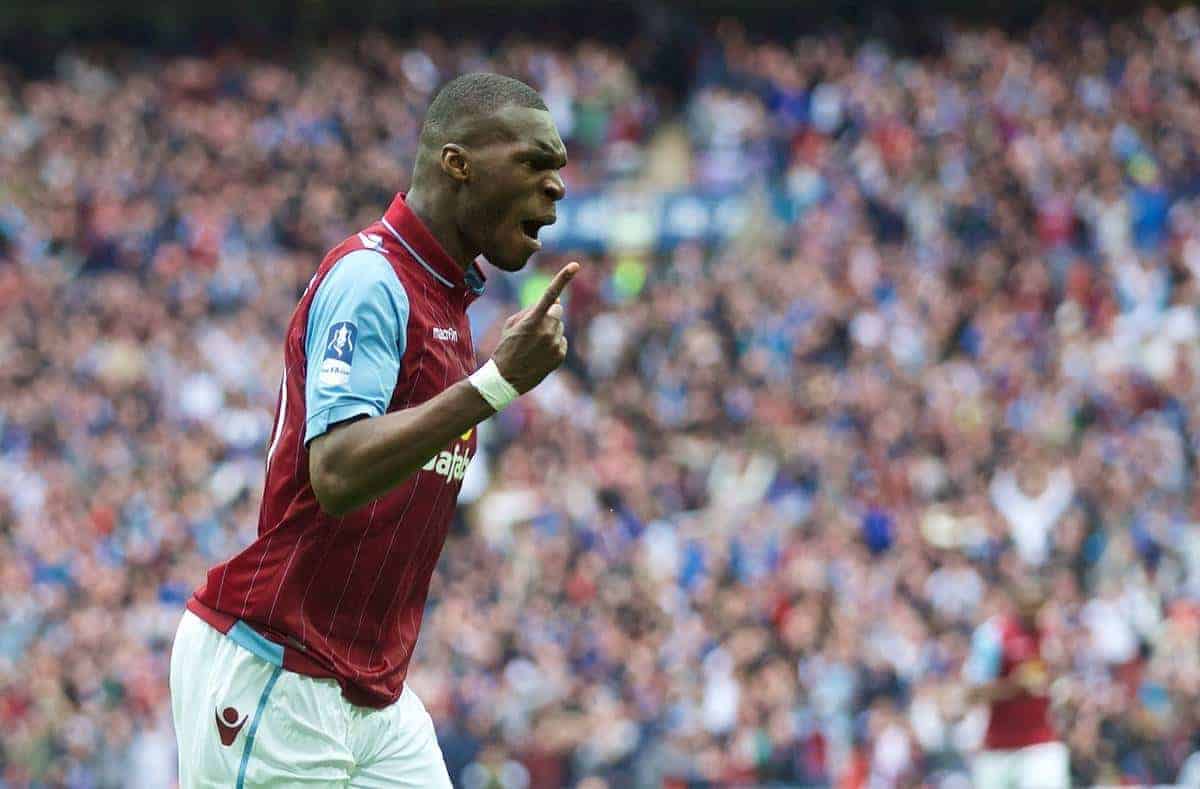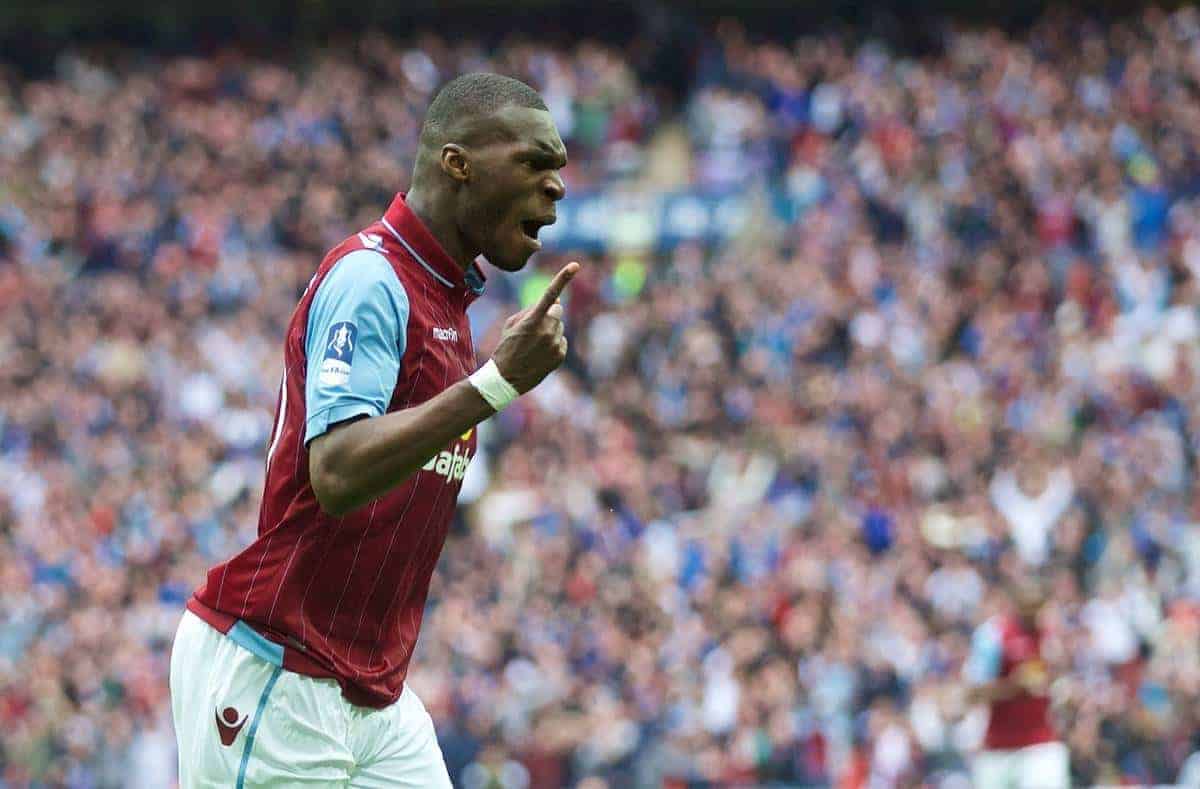 He helped Aston Villa tear apart Liverpool in their Wembley FA Cup semi-final, but this time Christian Benteke played no real part as Arsenal decimated the Villans in a 4-0 victory.
After that semi-final loss, Brendan Rodgers seemingly turned his attentions to signing Benteke—as is his wont, with players that perform against Liverpool—with a £32.5 million bid anticipated after the final.
But did Benteke's display against Arsenal warrant that?
The Tactical Setup of the Final
With both Arsene Wenger and Tim Sherwood looking to bring much-needed silverware to their respective sides, both Arsenal and Villa set out with positive approaches in terms of tactical layout.
Arsenal operated in a fluid 4-2-3-1 formation, with Santi Cazorla dictating from deep, Mesut Ozil the more advanced playmaker and Alexis Sanchez and Theo Walcott sharing an attacking role.
Sherwood opted for his now-typical, lopsided 4-3-3 formation for his Villa side, with Benteke operating as a lone striker supporting by Jack Grealish and Charles N'Zogbia.
Former Liverpool target Fabian Delph was deployed in the engine room, aiding their support.
This left Benteke with the unenviable task of facing up to one of the league's most highly performing centre-backs in the Premier League in Laurent Koscielny, as well as his formidable partner Per Mertesacker.
Both Koscielny and Mertesacker averaged 3.2 aerial duels won per league game this season, with Benteke averaging 6.5 alone.
Benteke was set to dominate in the air, but with Koscielny's intelligent, perceptive abilities in reading the game—averaging 3.5 interceptions per league game—Arsenal were more than a match.
It was a game that Arsenal controlled all over the pitch in the end, and Benteke's performance can be attributed as part cause, part effect as a result of this.
Benteke's Performance
Owing partly to Arsenal's dominance in midfield, Villa's setting up to contain the Gunners and an incredibly poor performance from N'Zogbia, Benteke was somewhat isolated up front.
The long-ball game that sees him excel was nonexistent as Villa couldn't get the bodies forward to provide Benteke with service.
As a result, the striker was forced to drop deep to help build play.
That is possibly where Benteke showed his biggest flaws, as he was abysmal playing this role. Too slow in possession, too static when off the ball and completely negligent in terms of defensive work.
His team-mates grew visibly frustrated with his poor work in these areas as the the game grew on.
Benteke completed just 63.3 percent of his passes at Wembley, less than any other outfield player.
When it came to aerial work in areas that mattered—in each side's penalty area—Benteke was consistently overpowered by an impressive Mertesacker, with most of his nine duels won coming in wide areas.
In short, he was far from the battering-ram centre-forward that Villa needed and Rodgers seems to think can help Liverpool progress.
Of course, it would be unfair to dismiss Benteke on the back of one dismal team performance, but this display was indicative of his overall game—limited, and one-dimensional.
Why This Showed Benteke Shouldn't Be a Liverpool Target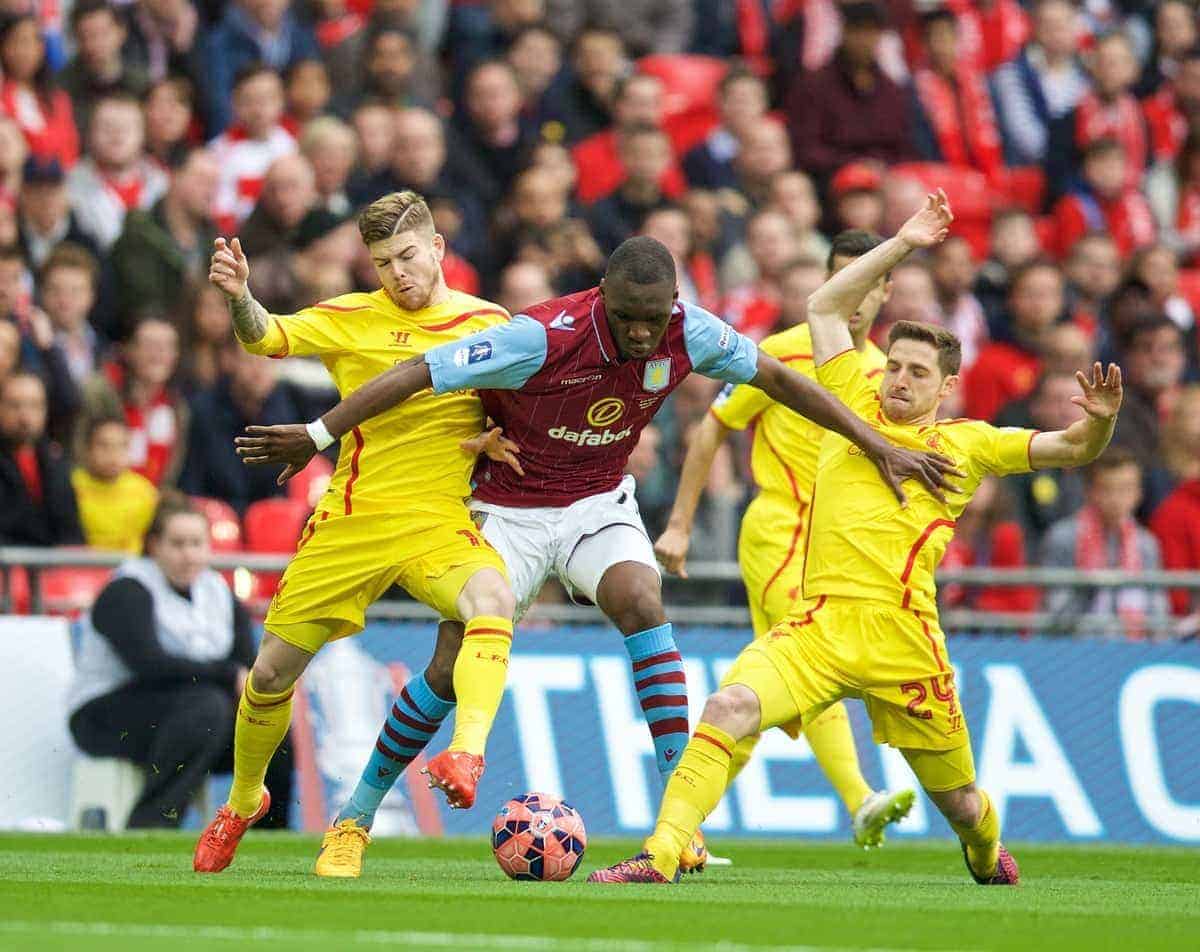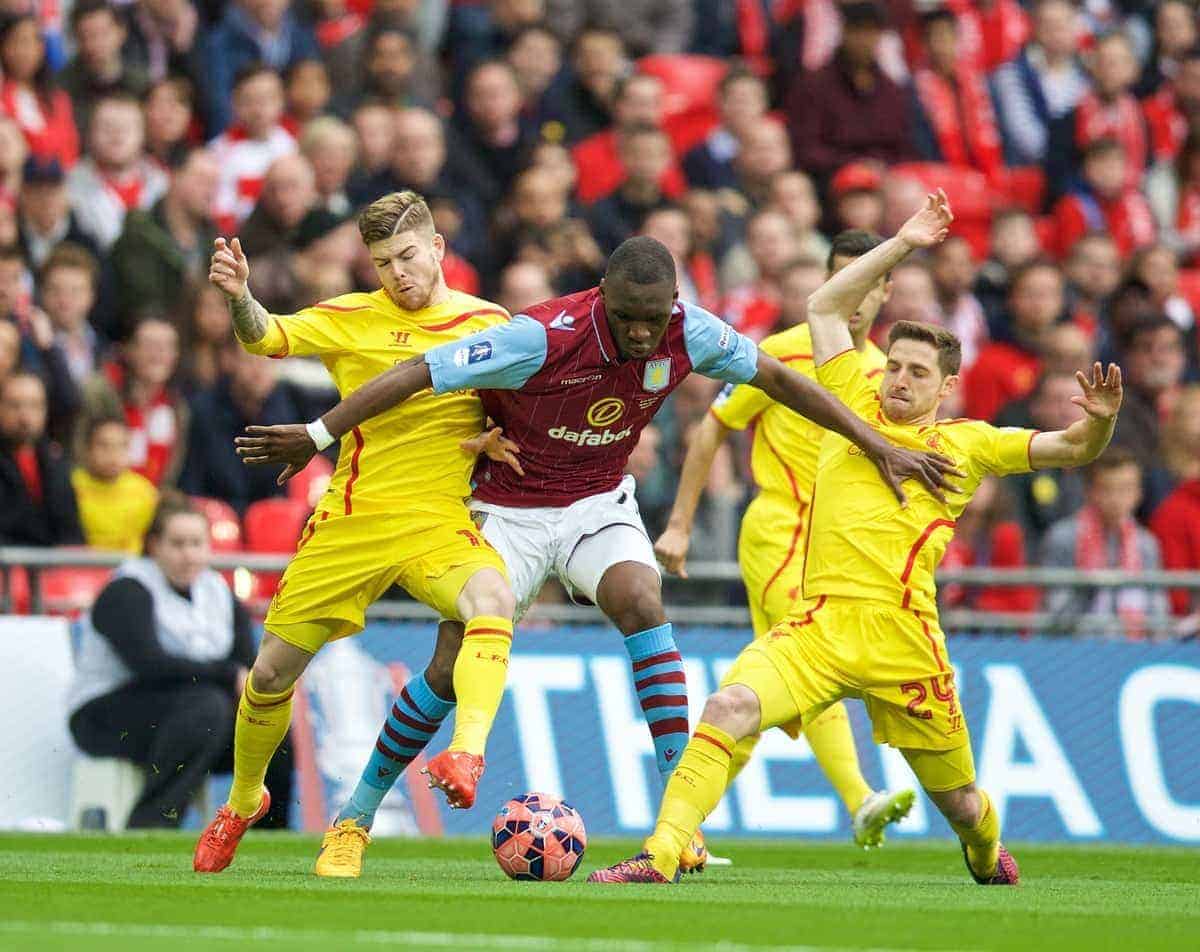 As if we even needed this performance as evidence that Benteke shouldn't be Liverpool's summer shopping list, before the game Sherwood outlined just why he isn't suited to the Reds' style of play:
[pull_quote_center]We cross more balls into the box than any other club in the league and Christian has said that he feeds off crosses.
There's no point going to a club where they don't cross the ball. All he's got to do is look at history and see what has happened to players who have left other clubs. They're going to pastures new, bigger and better clubs, and they don't actually play, so then they end up looking for a new home again.[/pull_quote_center]
Villa's crossing game was nullified at Wembley on Saturday and—surprise, surprise—Benteke wasn't able to influence the result.
Sherwood's words should evoke a familiar feeling among Liverpool supporters, as this is exactly what has happened to Mario Balotelli under Rodgers since his £16 million transfer from AC Milan last summer.
Like Benteke, Balotelli thrives when players run off him.
Like Benteke, he likes to drop deep to help influence play.
Like Benteke and Villa, when Liverpool don't play to Balotelli's strengths—and arguably they never have—he is a completely peripheral figure; wasted in an ill-fitting system.
Balotelli will likely be going to pastures new this summer, and if Liverpool replace him with a player who would find himself in very similar circumstances having cost twice as much both club and striker will have made a serious mistake.
If Rodgers was scouring the Wembley turf for a strike target on Saturday, a more suitable player—albeit not quite the requisite quality—could be found in opening goalscorer Walcott.
He played off the shoulder, linking well with Sanchez, Ozil and Aaron Ramsey, and took his opportunities well.
Continue to gaze through the Arsenal ranks and Sanchez stood out as the star man, with his incredible long-range strike arguably putting the tie to bed early into the second half, and this should serve as a miserable indictment of where Liverpool are in the market now.
Falling from the perfectly suited £35 million man Sanchez to the completely ill-fitting £32 million man Benteke should be alarming for Rodgers and Liverpool.
If anyone agrees to pay £32.5m for Benteke the FBI will want to follow the money trail.

— Tony Barrett (@TonyBarrett) May 30, 2015
As he showed in his poor FA Cup final performance against Arsenal, Benteke is far from the striker Liverpool need this summer.
[interaction id="5564f2cc481c375857c86a50″]
What did you think of Christian Benteke's FA Cup final performance against Arsenal? Let us know in the comments below.