Departing Liverpool captain Steven Gerrard has urged Raheem Sterling not to follow him out of the Anfield exit.
The 34-year-old has two matches remaining of a 17-year career with the Reds before he leaves for a new challenge at the Los Angeles Galaxy, and is set to play his final match at Anfield against Crystal Palace on Saturday evening.
His departure is certain but there is far less clarity around the future of 20-year-old England forward Sterling, who is set to consider his options in the summer after rejecting a B£100,000-a-week deal earlier this season.
Gerrard believes the decision should be a simple one.
"For me, I am always going to be biased towards this club," he said.
"My advice to Raheem is he needs a manager who is going to play him, to coach him, to believe in him. I think there is no one better for him than Brendan Rodgers.
"I think he should sign a new deal. Brendan is a fantastic man manager, he puts a lot of time and effort into every player in the squad.
"The danger for younger players is they want it all too soon and go to another club and just become a number."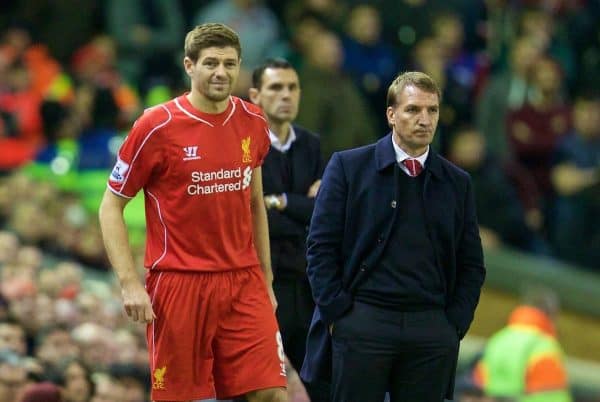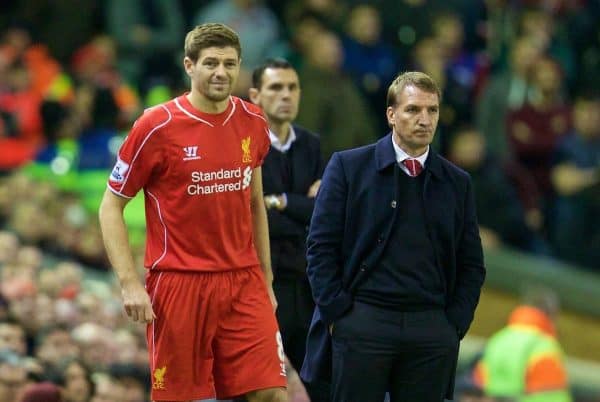 Gerrard also expressed his hope that the club's owners Fenway Sports Group would back Rodgers in the summer transfer market.
"Every season, this club tries to add good quality players to challenge for the next season," he said.
"This season we have fallen a bit short but there is a fantastic core with huge potential.
"I am hoping the owners will back Brendan again and bring in that quality which will help us go that one step further next year.
"We have got close in two cup competitions and close to the top four and that is after losing arguably the best player in the world last year in Luis Suarez and also not having our star striker available all season in Daniel Sturridge.
"To come so close without those two I think we've done okay, but next season we can go one better."