On the eve of his departure, Aaron Cutler reflects on the Liverpool career of Glen Johnson and asks how a once top player became a target for the boo boys.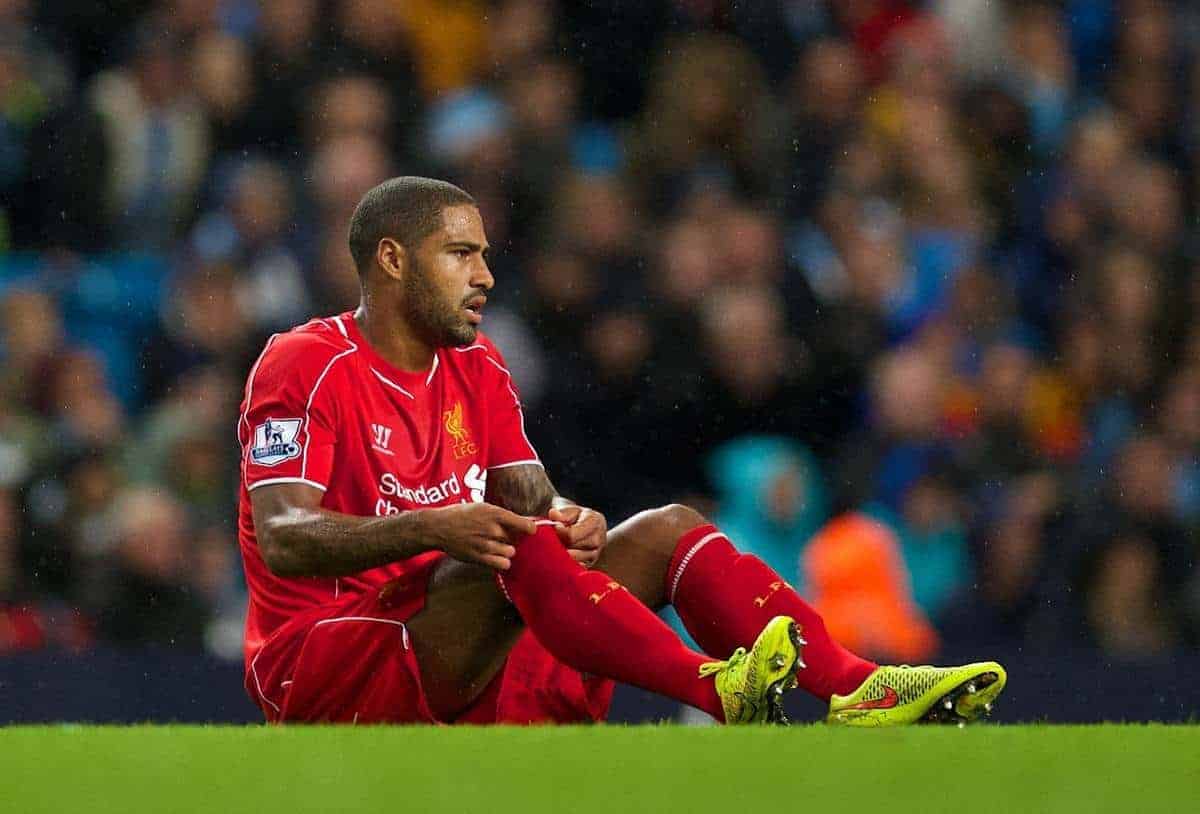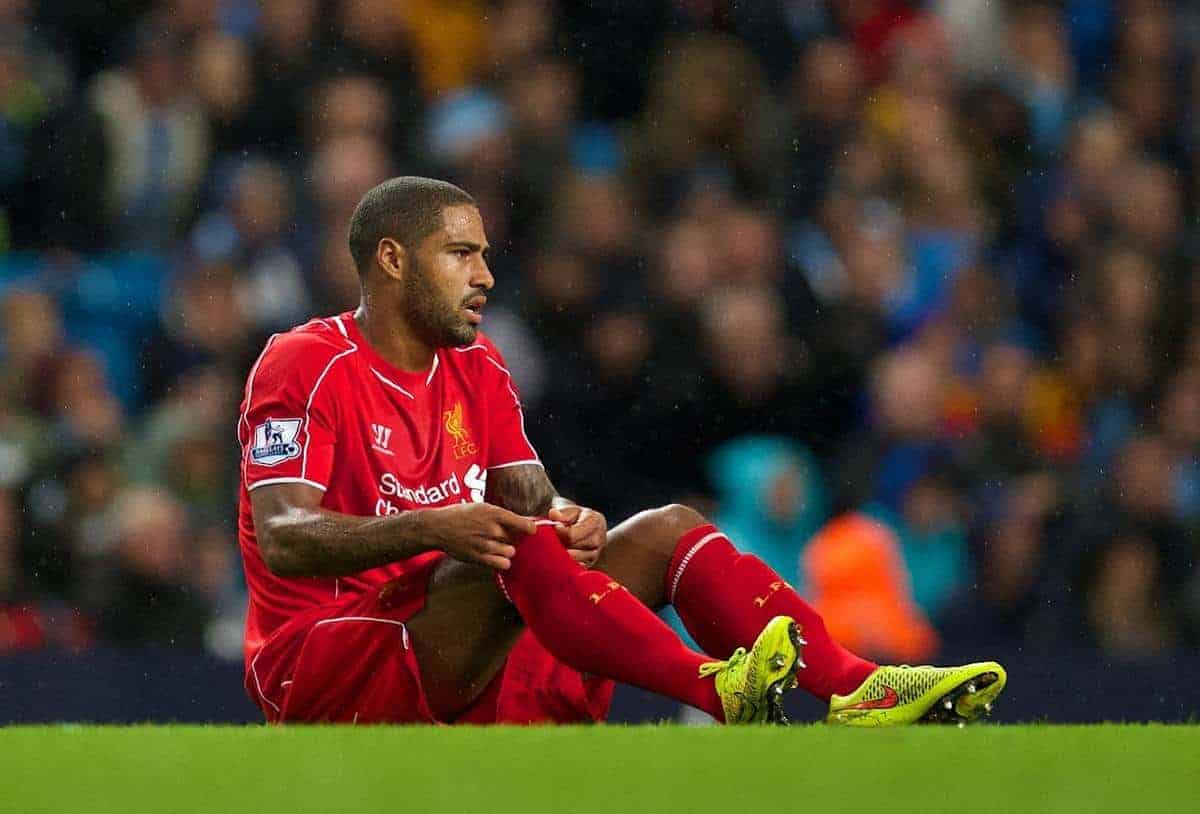 In two weeks' time Anfield will pay tribute to one of Liverpool's greatest ever players as our Scouse superhero, the irrepressible Steven Gerrard, dons his cape one final time. On what is certain to be a bittersweet afternoon, Captain Fantastic will bid farewell to his adoring public amidst rapturous applause and a wave of emotion.
But as Gerrard is afforded his rightful send-off, a long-time teammate will exit stage left without so much as a murmur.
Glen Johnson was signed as a buccaneering full-back in 2009, the kind Liverpool had deemed redundant since Roy Evans called time on his adventurous 3-5-2 more than a decade earlier.
Billed as the English equivalent of Dani Alves, Johnson was acquired for a sizable £17 million, a fee that ratcheted up expectations and ultimately became a cross to bear.
For a period he justified the hype, faring admirably in a team languishing in mid-table. But in recent times he has become a figure of fun, chastised by the Twitterati more than any of his under-performing peers.
So where did it all go wrong and how will Johnson be remembered?
Misplaced Spending?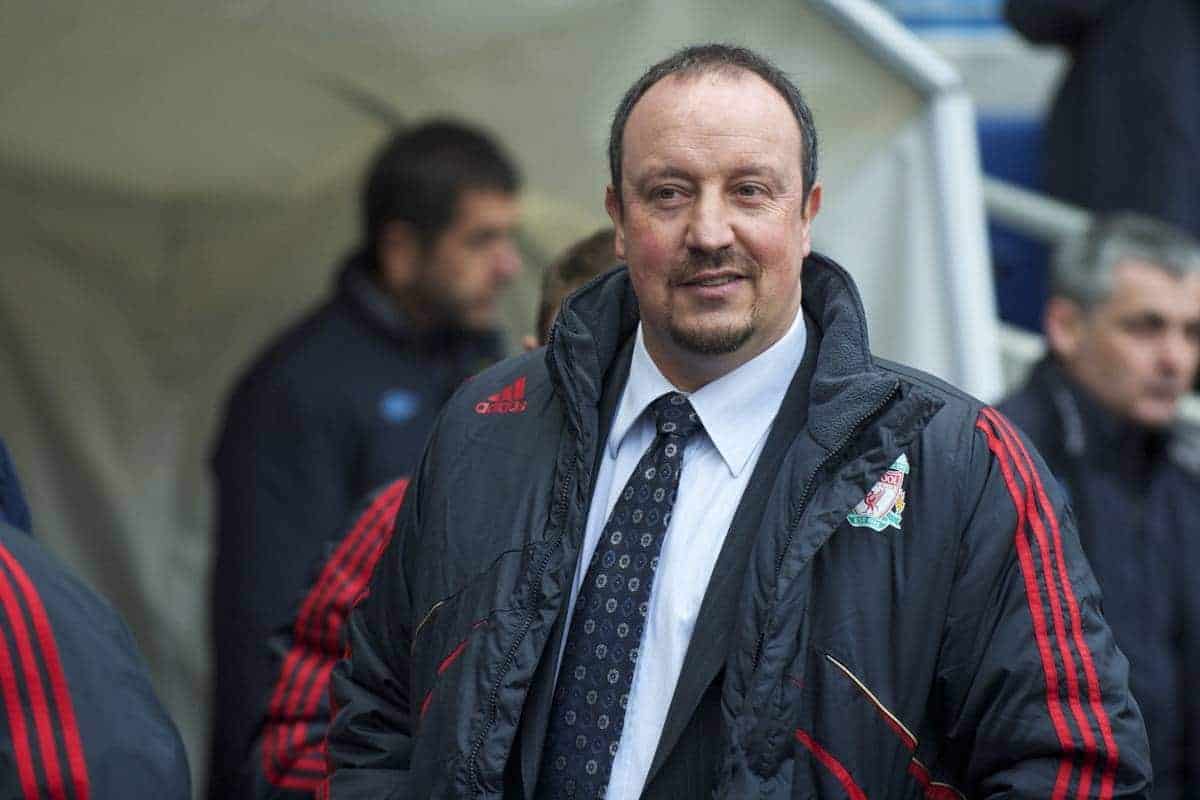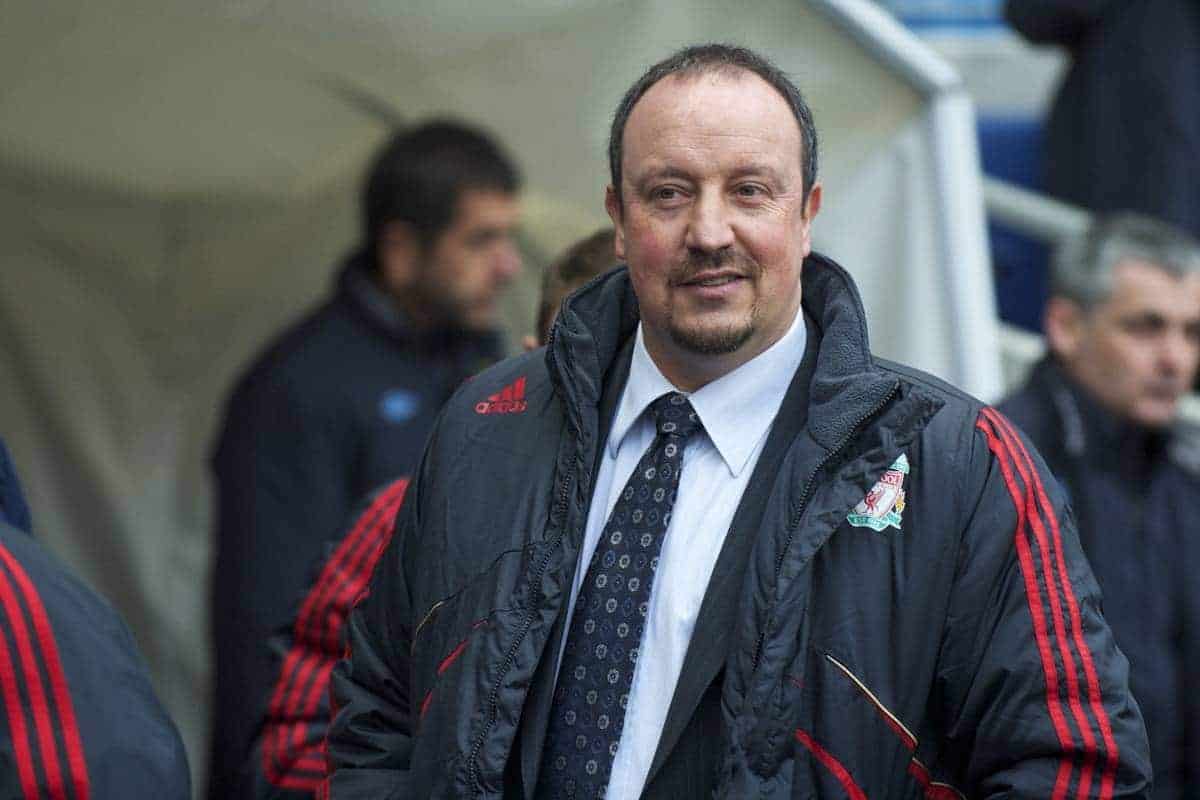 A major factor behind The Kop's indifference towards Johnson dates back to his signing itself. Few doubted his ability or potential but most questioned his necessity, particularly given a perceived dearth of funds.
In the summer of 2009 the Reds had run Manchester United agonisingly close to the Premier League title, and were perhaps two players shy of overhauling their great rivals the following season.
In what has become comical tradition, Liverpool floundered in the subsequent transfer window, failing to identify or land that elusive 'missing piece'.
Instead they focused their efforts on a right-back, despite boasting the ably consistent Alvaro Arbeloa. All the while a striker eluded them, Robbie Keane's exit the previous January a squad-depletion criminally ignored.
As Arbeloa departed for Real Madrid Johnson stepped into the fray and set about re-defining the very idea of a Benitez full-back.
For a while at least he did just that, a debut surge against Spurs winning a penalty before his Anfield bow was capped with an acrobatic effort against Stoke.
Before long however Liverpool's inconsistency derailed their season, causing Rafa to retreat.
The bombing full-backs were quickly reined in and seemingly ordered not to venture past the halfway line. As civil war engulfed Anfield the attacking verve of the previous campaign dissipated and Johnson became a high-profile casualty, unable to play his natural game.
The Benitez Empire crumbled amidst acrimony and protest, the American owners so despised on Merseyside underlining their foolhardiness in replacing the Spaniard with Roy Hodgson.
What proceeded was a depressing six months, both for Liverpool and Johnson in particular.
Meddling Roy Hodgson, Kenny Dalglish the Redeemer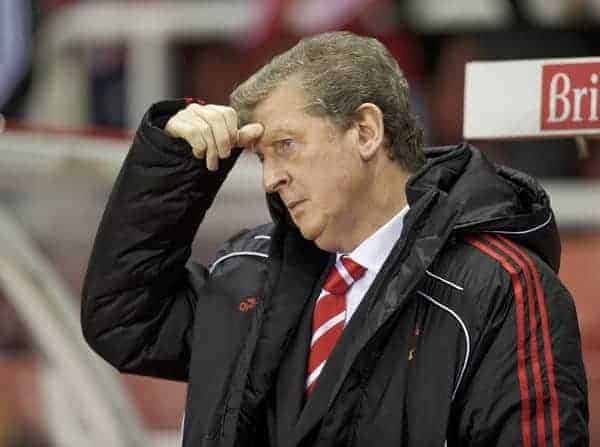 If Benitez's latter-day tactics served to quell his attacking instincts, Hodgson's sought to extinguish them altogether. Two banks of four became the norm, with no room for pressing or individuality.
Archaic tactics roundly criticised, 'Hodgeball' was better suited to Boris than Glen Johnson.
The manager's penchant for haranguing players publicly also left a bad taste. Having already ostracised Daniel Agger in favour of Soto Kyrgiakos, Hodgson said this of Johnson:
"He's the England right-back and, if he plays like that, one would expect him to come back in when he's fit. But then he'd have to play like the England right-back and up to now, to be quite frank, he's not performed – very often at least – to the level I'd expect of him. You would have to ask him 'do you think you're playing like the best right-back in the country for your club?' If he says yes, obviously we will have to agree to differ."
Man-management, Hodgson style.
Thankfully FSG dispensed with Gentleman Roy before the very real threat of relegation was realised. The appointment of Kenny Dalglish – temporarily at first – brought out Johnson's best Liverpool form to date.
Ironically, such an upturn commenced at left-back.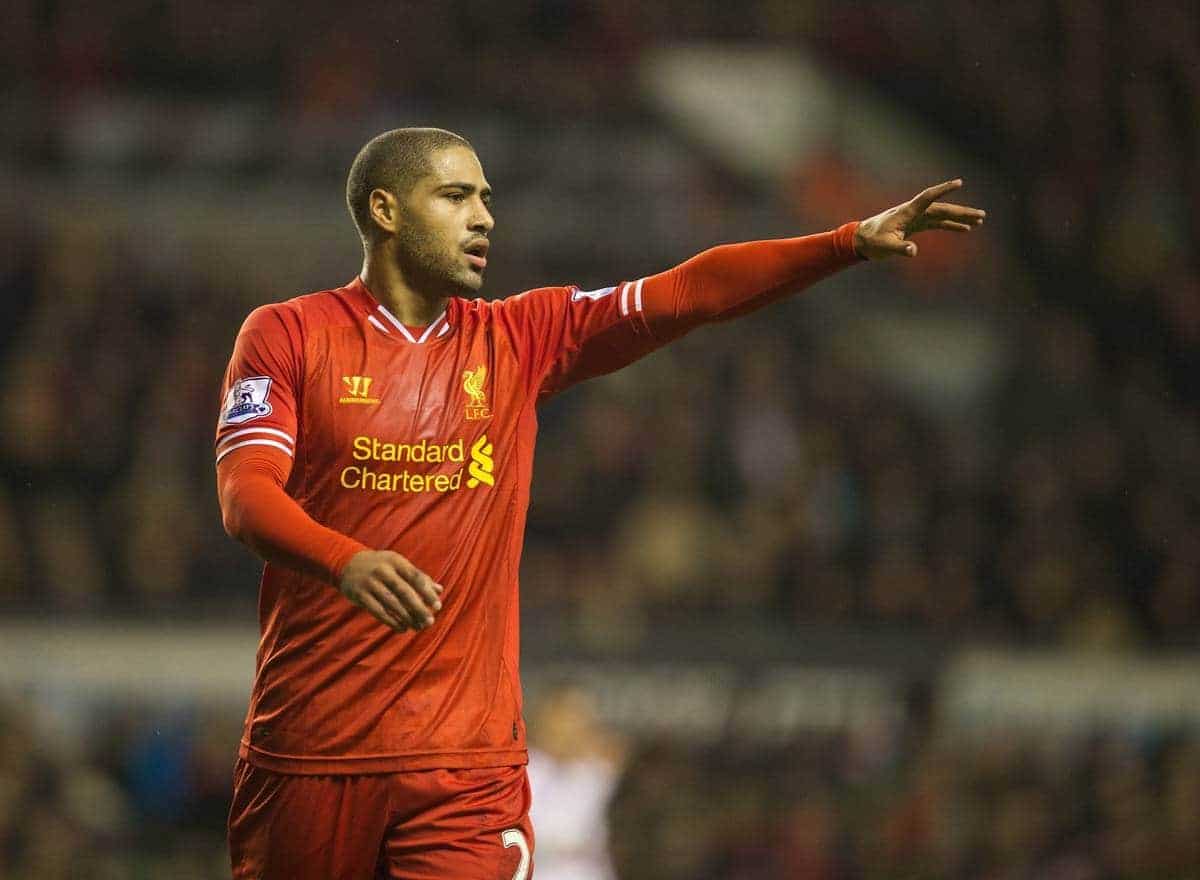 When deployed on the opposite flank Glen appeared totally attuned; remedying lapses in concentration that had long littered his game.
The Dalglish era had peaks and troughs but Johnson was a consistent performer throughout, his athleticism, unrelenting provision of width and occasional goal threat a key component.
The highlight of Kenny's one full league season, and indeed Johnson's Liverpool career, came at Stamford Bridge in November 2011.
With the scores tied our No. 2 embarked on a late slalom before caressing the ball into the bottom corner with his weaker foot. A picture-book moment, it gifted the Reds a memorable victory on a ground Dalglish dominated.
When yet another changing of the guard ushered in Brendan Rodgers and his progressive tactics it was presumed Johnson would flourish. Sadly that was not to be, although the assumption Glen has stunk the place out for the entirety of Brendan's reign is not strictly correct.
Modern-Day Glen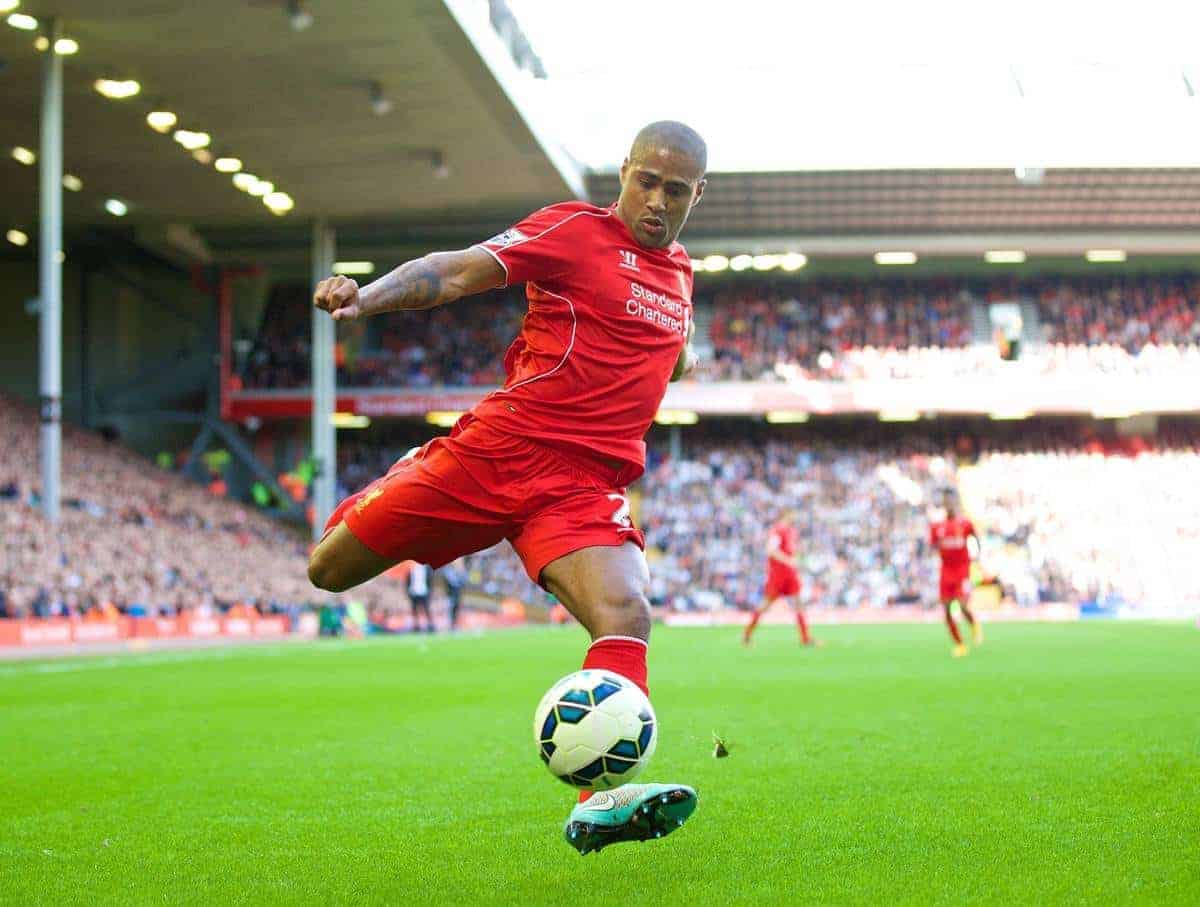 Indeed, in January of 2013 I wrote an article for this very website stating that, Luis Suarez aside, Johnson was on course to be named Liverpool's player of the season. Call it a writer's curse but from that point on Glen's form fell off a cliff. Soz abar that.
One game in particular, at home to West Brom, appeared foreboding. Johnson was dire that evening, as were the entirety of the Liverpool defence, collectively bullied by Romelu Lukaku.
But whereas Martin Skrtel and Daniel Agger played themselves back into form, Johnson has never recovered. He spent the next three months going through the motions, a hangover that crept into the following campaign and beyond.
While 2013/14 was an uplifting season for Liverpool, Glen Johnson struggled throughout.
What triggered this curious demise is difficult to pinpoint. Many point to a breakdown in contract talks but surely such a stand-off would inspire improved performances, thus forcing the issue?
Whatever the reason, Johnson lost his attacking mojo—the key facet of his game. He would still meander into dangerous areas but seemingly forget his very profession when invited to join the play.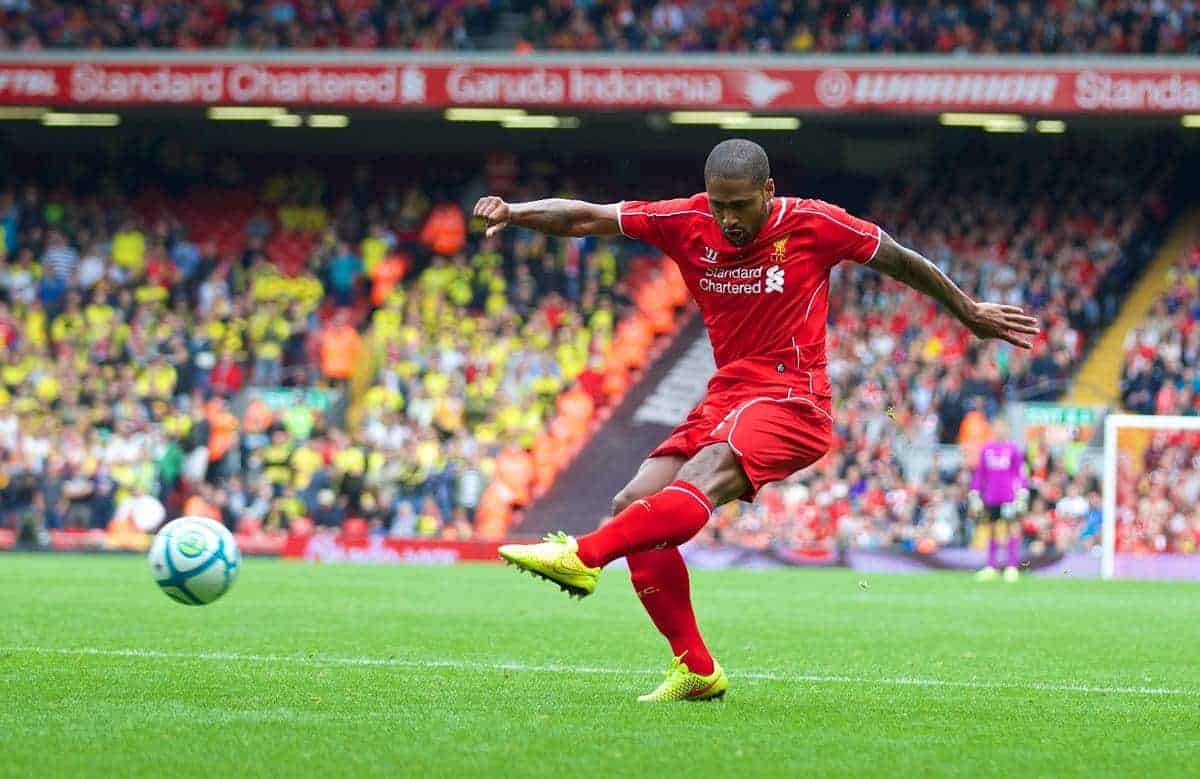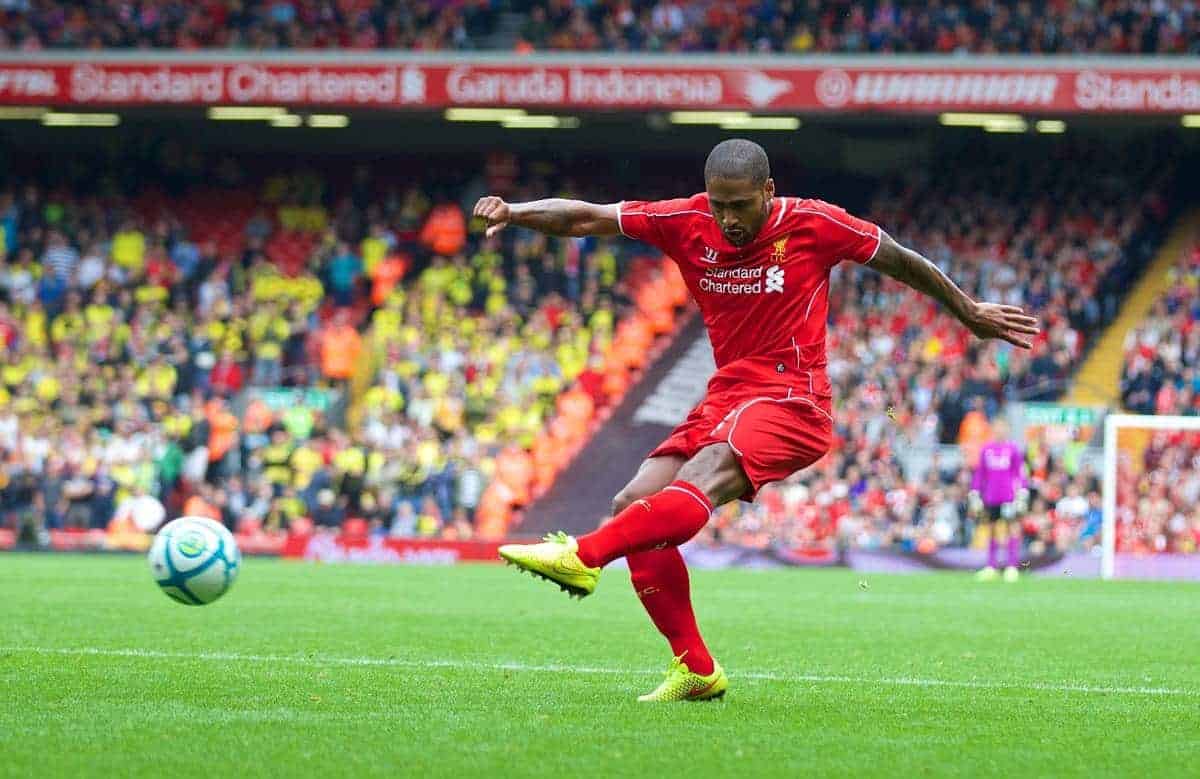 Defensively meanwhile, those slipshod moments one time oppressed were back with a vengeance, contributing to our supermarket-sweep approach at the back.
Johnson has always been infuriatingly casual in possession but could be forgiven the odd lapse when offering plenty the other way. When that threat disappeared, so did any slack.
Indeed, it is far easier to recall him losing a man at the back post than influencing the final third these past two years.
Rodgers persistence with Johnson was at one time understandable, given his previous endeavours. Before long however such loyalty became misplaced and inexplicable, a blind faith still being played out to the bitter end.
Why for instance the outgoing Johnson is preferred to Javier Manquillo is bewildering. Even Ryan McLaughlin would be worth a punt in games clearly meaningless.
The sad truth is nobody will lament Johnson's exit, with street parties planned around L4. But, in all seriousness, Glen should be remembered not as a flop but a player in the right place at the wrong time.
A Fitting Epitaph?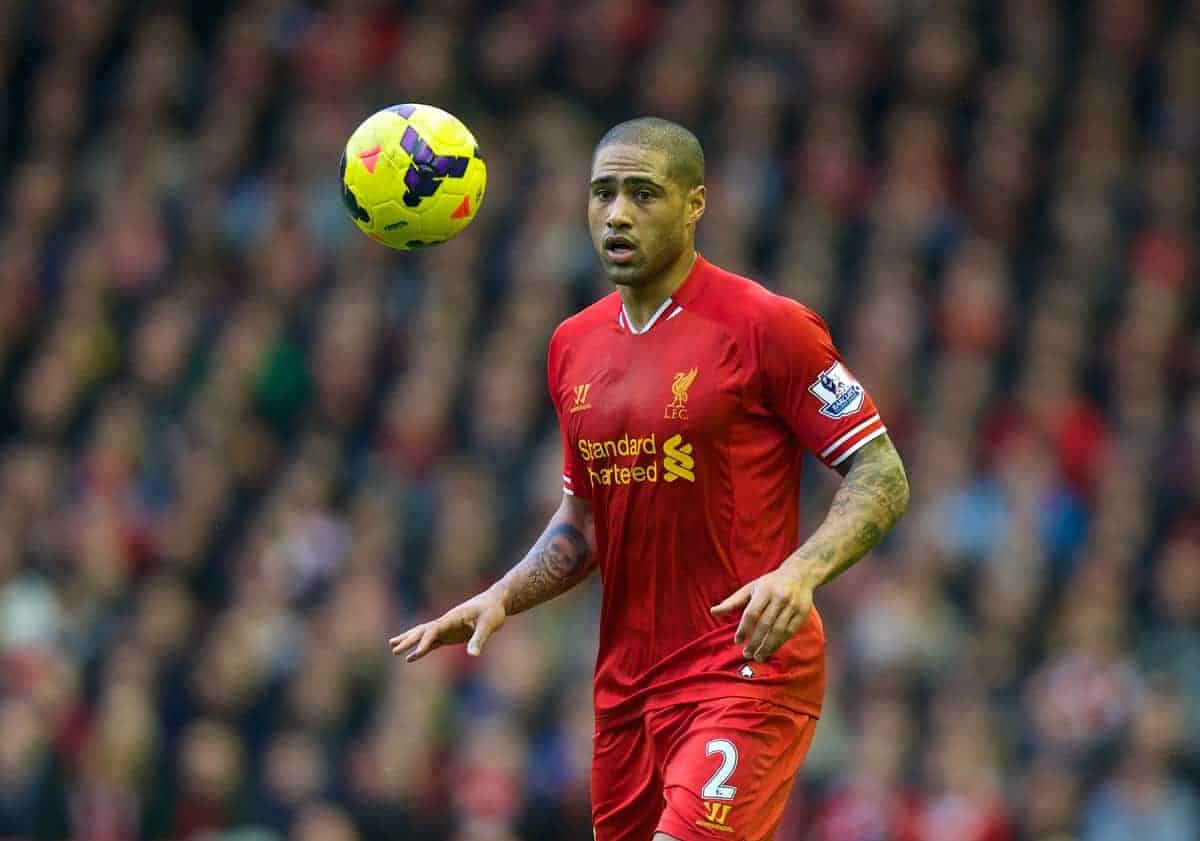 The Glen Johnson that signed for Liverpool would have added another dimension to the Benitez side of the previous campaign; his overlapping forays maybe enough to turn costly draws into all-important wins.
Instead, this rampaging full-back arrived when that team and Benitez himself were on the decline.
Fans often slate the thought process behind this deal but perhaps it made greater sense than we originally thought, only for circumstances to conspire against player and manager.
Similarly the Johnson of the Dalglish era, wherein he was at his prime, would have been the archetypal full-back for last season's runners-up – a team that instead contained a watered down version of the man himself.
A single League Cup and one title challenge is scant reward for six years' service but while critics toast his leaving perhaps we should bemoan the fact a top player underachieved and ask ourselves why.
It is both lazy and easy to apportion all blame to the individual when maybe Johnson – like Dirk Kuyt, Fernando Torres and Luis Suarez before him – was failed by Liverpool and their crippling mismanagement. Each sold a vision we, and by association they, could never truly realise.
Then again, perhaps he was just sh*te.
Does Glen Johnson deserve credit ahead of his Liverpool departure? Let us know in the comments below.