Andrew Ronan sees this summer as being a crucial one – perhaps the last throw of the last dice – if Liverpool are to remain among the Premier League's top sides.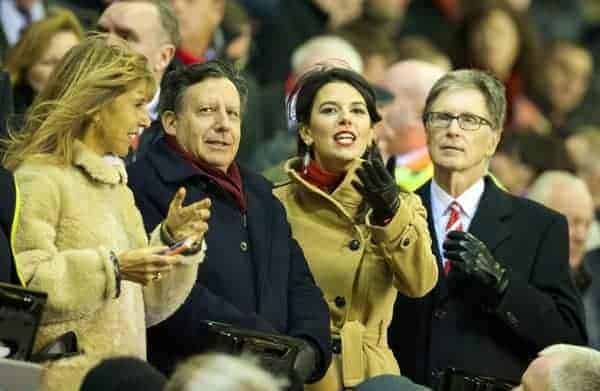 It wasn't the defeat to Manchester United or Arsenal. Or even the dropped points at West Brom and Hull. Liverpool's failure to claim a top four finish this season goes back to the summer of last year, and a lack of ambition from the club's board.
Liverpool had a very valuable commodity in Luis Suarez who wanted to leave the club. Barcelona showed their interest. We showed our interest in a less valuable but still high class Barca commodity, Alexis Sanchez. The Reds, supposedly, were top of the queue for Sanchez's signing and it looked a foregone conclusion that Suarez and Sanchez would swap clubs before the start of the season.
Of course, Luis got his move and Arsenal stole in and nicked Sanchez with the Anfield board rather conveniently stating that Sanchez preferred life in London – as if Liverpool is some backwater, one-horse town. Sure, Sanchez and his family may have had a preference for living in the capital with its less-harsh weather, but how much did Liverpool's board really, really want the Chilean?
Clearly not enough, and that lack of ambition coupled with a risky strategy of buying players who are unproven at the top level stunk out Anfield. Mario Balotelli came in for a small fee of £16 million and stunk the place out some more. Some nine months or so on, Liverpool's tally of 47 goals – less than half of last season's total – is the harsh truth behind a club with no ambition when it comes to buying top-class players.
Yes, Suarez was irreplaceable, and yes, Daniel Sturridge was injured for best part of the season, but surely there had to be someone at Anfield who noticed a) Liverpool needed someone like Suarez (Sanchez), and b) Sturridge has always been injury-prone and stood a good chance of getting injured at some point this season. Evidently, there isn't someone at Anfield who can prioritize common sense over some sort of flimsy Moneyball transfer policy.

Brendan Rodgers has been heavily criticised since the defeat by Man Utd at Anfield in March, and rather harshly the David Brent comparisons are back in vogue. It must be remembered, though, that Rodgers took a side who were on their knees in early December and put them on an unbeaten run which made the United game at Anfield an important one. Of course, we were beaten and then well beaten in the next game by Arsenal, but suggesting that Rodgers should be sacked is far-fetched.
Okay, he does deserve some criticism; he does tinker with systems a bit too much, and his on-off selection of Balotelli is strange, but the club are in a better position since he took charge three years ago. He has implemented a way of playing football and demands a certain type of player for that style, which is why technically-sound players like Philippe Coutinho, Raheem Sterling and Sturridge are comfortable playing their football in a red jersey.
From the outside looking in, though, he needs to be more demanding of the clubs owners. As he said this week, Liverpool need marquee signings; the type of players who can lift those around them. Now is Rodgers' chance to tell the owners to show their ambition and give him the money to sign two or three top players who could make all the difference. The core of a very good side is already there, there are just two or three pieces missing.
It was no more apparent than in the games at West Brom and Hull. We had all the ball, done a lot of huffing and puffing but there was no one with that something special who could make the difference. Sure, it can be argued, that Coutinho and Sterling should be able to make that difference but they are both still very young and lacking that sort of leadership.
Who can Liverpool bring in? Perhaps it will be Memphis Depay, or Edison Cavani. Or James Milner, or Alexandre Lacazette, or all of them, or one or two. Silly season is just beginning so all we can do is speculate. We can't speculate, though, on how important this summer's transfer window is to Liverpool and Brendan Rodgers.
If the club get it wrong and there's another repeat of this season then Rodgers' days may be numbered. That scenario would mean a new manager with his own style and idea of the players he wants for it. The club can't really afford another overhaul as long as teams around it continue to prosper financially.
It's said nearly every summer that Liverpool must get their signings right in the transfer window, but this summer could really be the last throw of the dice if the club want to stay in touch with the likes of Chelsea, Man City, Man Utd and Arsenal for the foreseeable future.
Andrew Ronan