With Liverpool's 2014/15 season officially at a close, Jack Lusby identifies 10 things we learned from the Reds' latest campaign.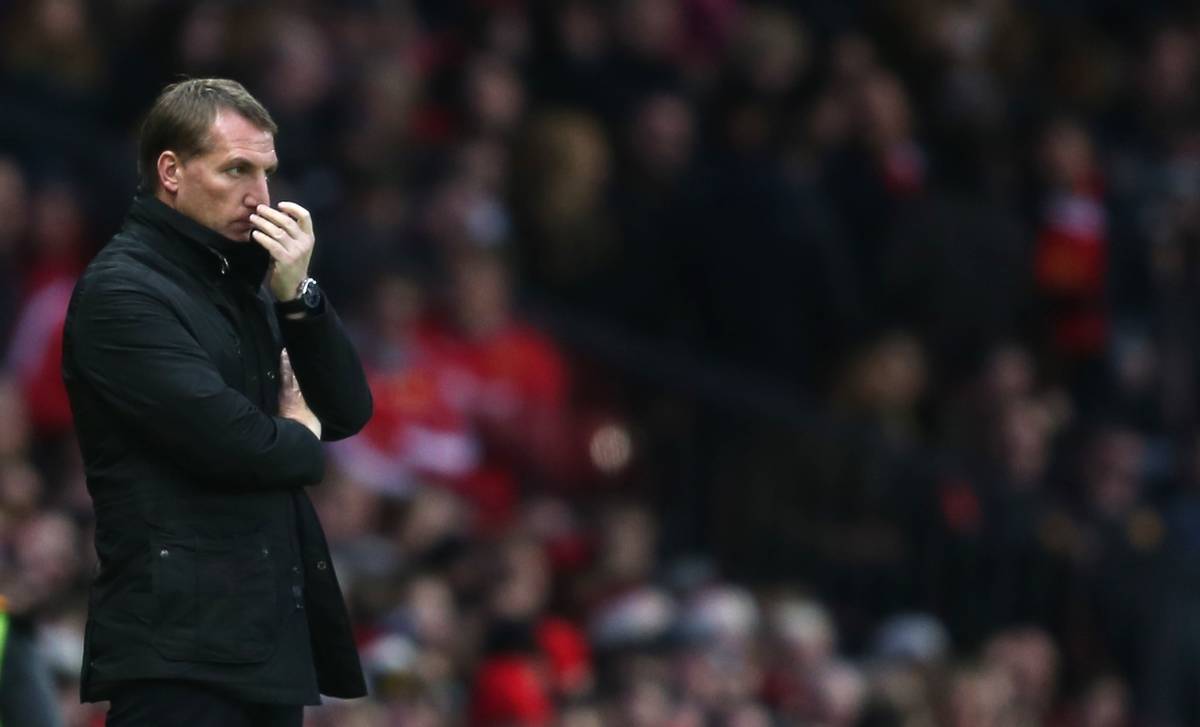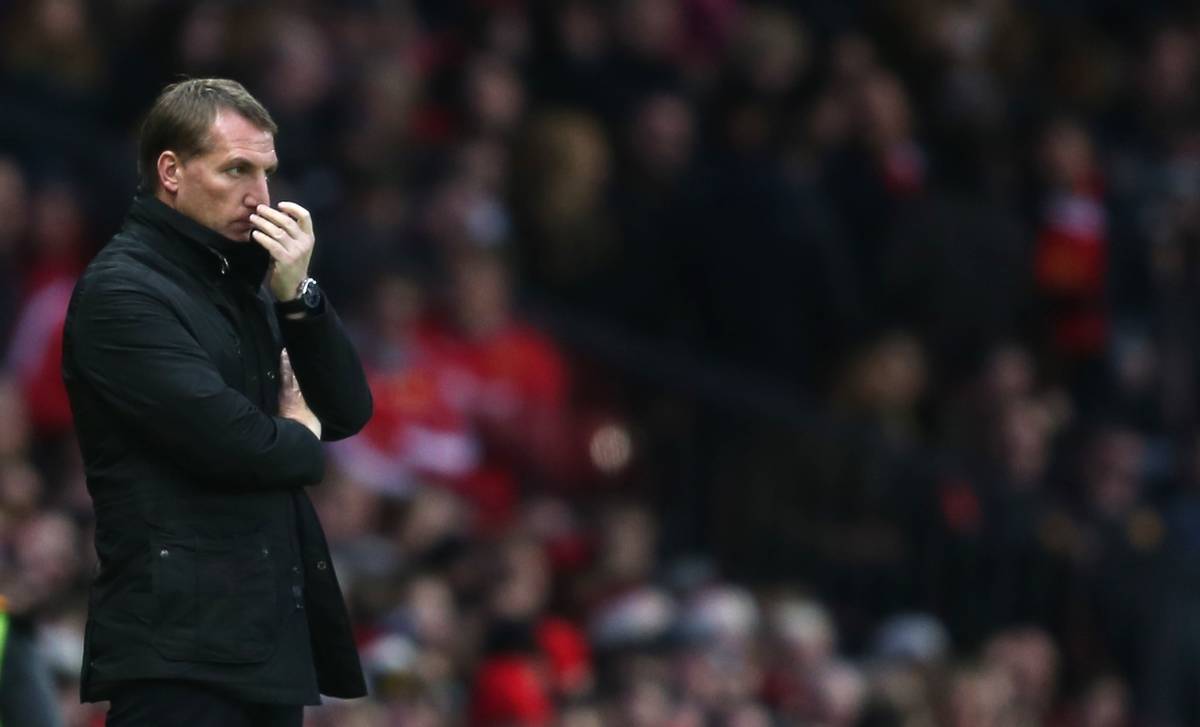 Most Liverpool supporters will be happy that this season has come to an end, with 2014/15 and a sixth-placed Premier League finish a miserable proposition for the Reds.
But what have we learned from Brendan Rodgers' side and their tribulations this season?
Here are 10 things we can take from 2014/15.
Daniel Sturridge is Not a First-Choice Striker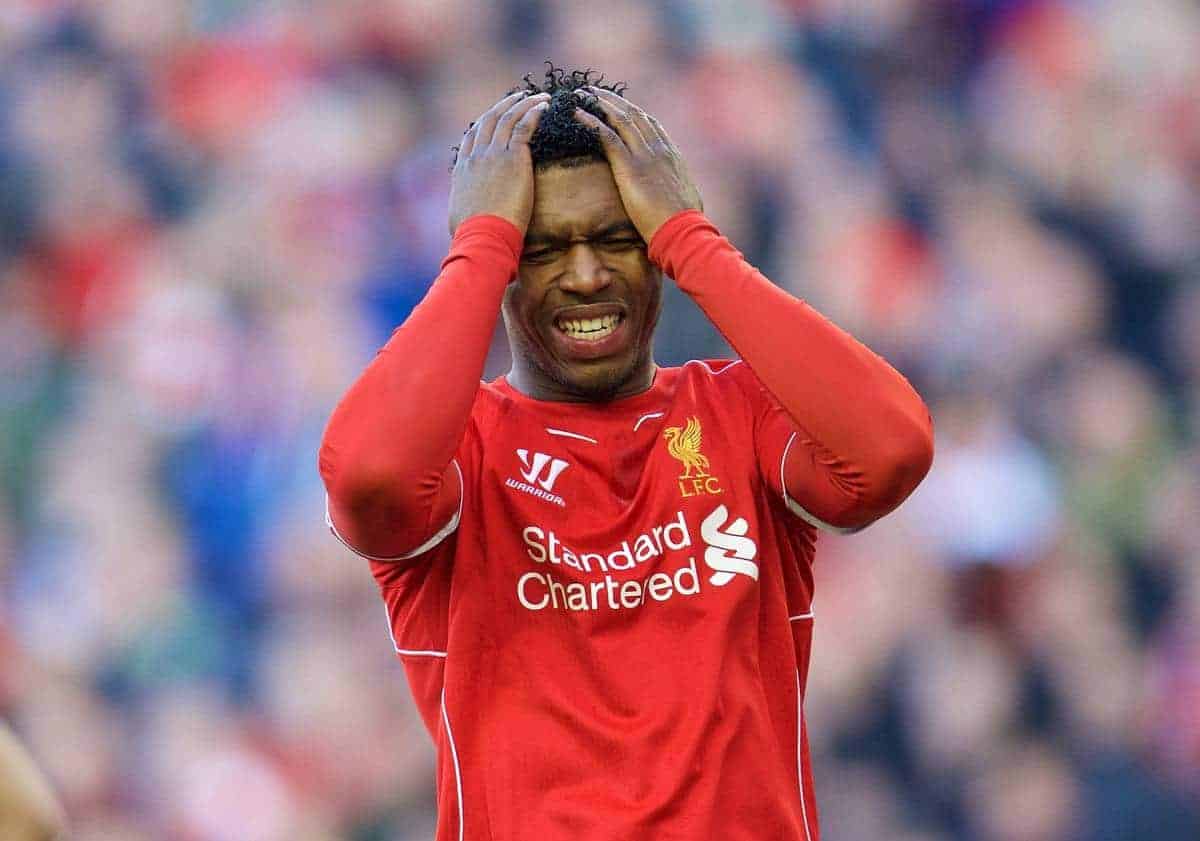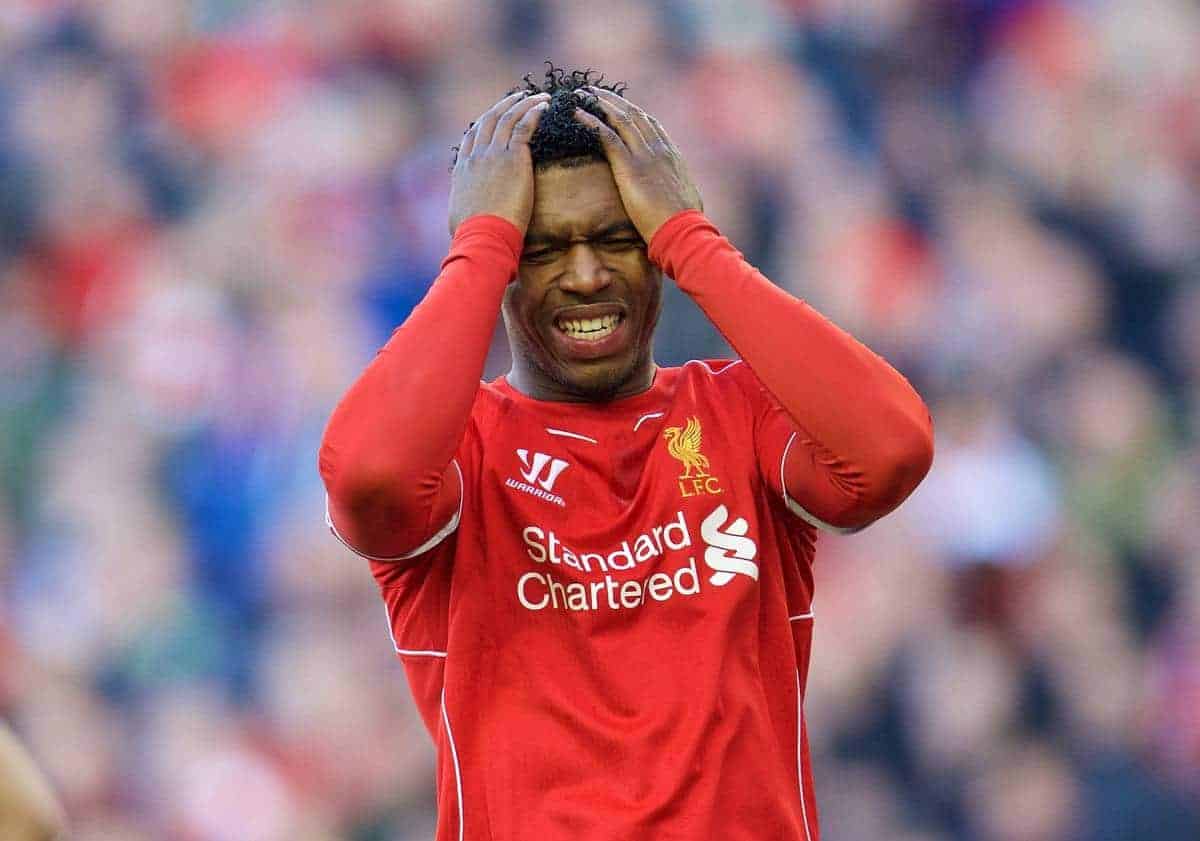 "It is always going to be a big challenge and of course we have to make up points, but we have shown that this is a club that can go on a run of games," said Rodgers, after December's 2-2 draw with Arsenal.
How did the manager plan to salvage a then-10th-placed Reds side and reclaim a top-four place? "Bring [Daniel] Sturridge back in January and we can get back to being that team," Rodgers concluded.
Rodgers pinned all of his hopes on Sturridge as his first-choice striker in 2014/15, but history shows this wasn't the right way forward.
He's only played 30 league games once in the past five seasons.
Injuries kept Sturridge to just 12 league appearances this season, and Liverpool must resolve to sign a new, dependable first-choice to supplement his unquestionable talents next term.
Lucas Leiva Shows a Weak Area Key to Liverpool's Failure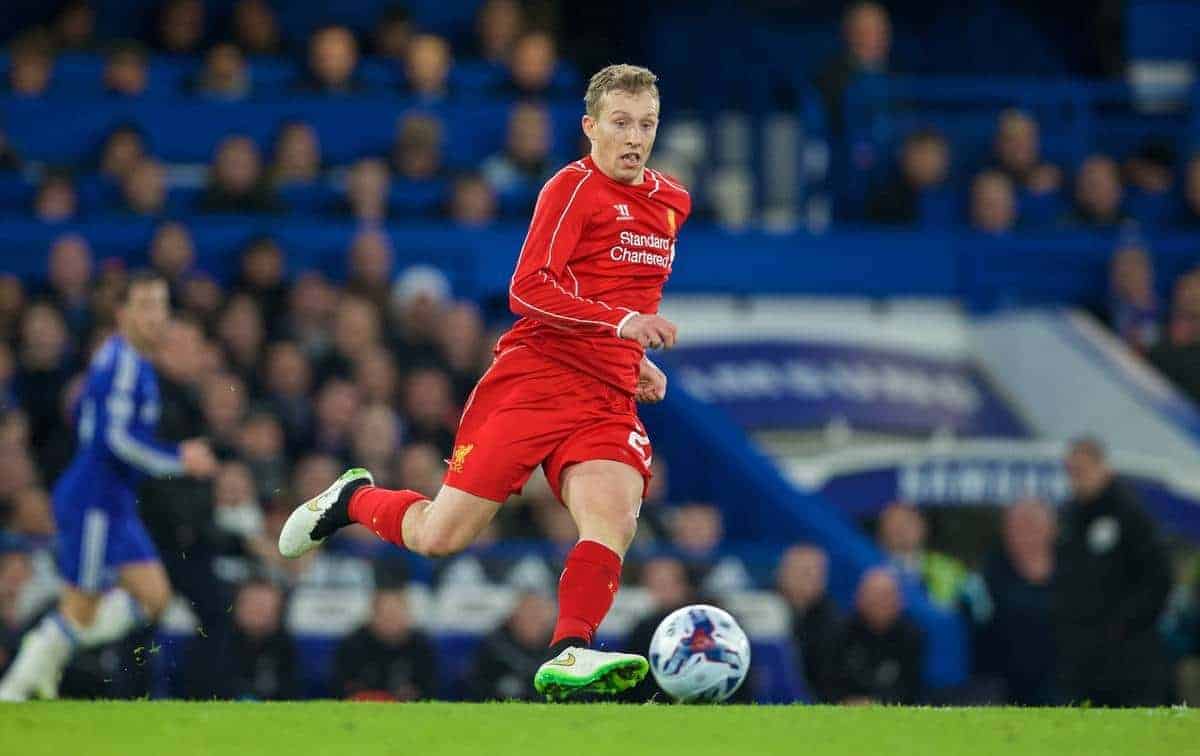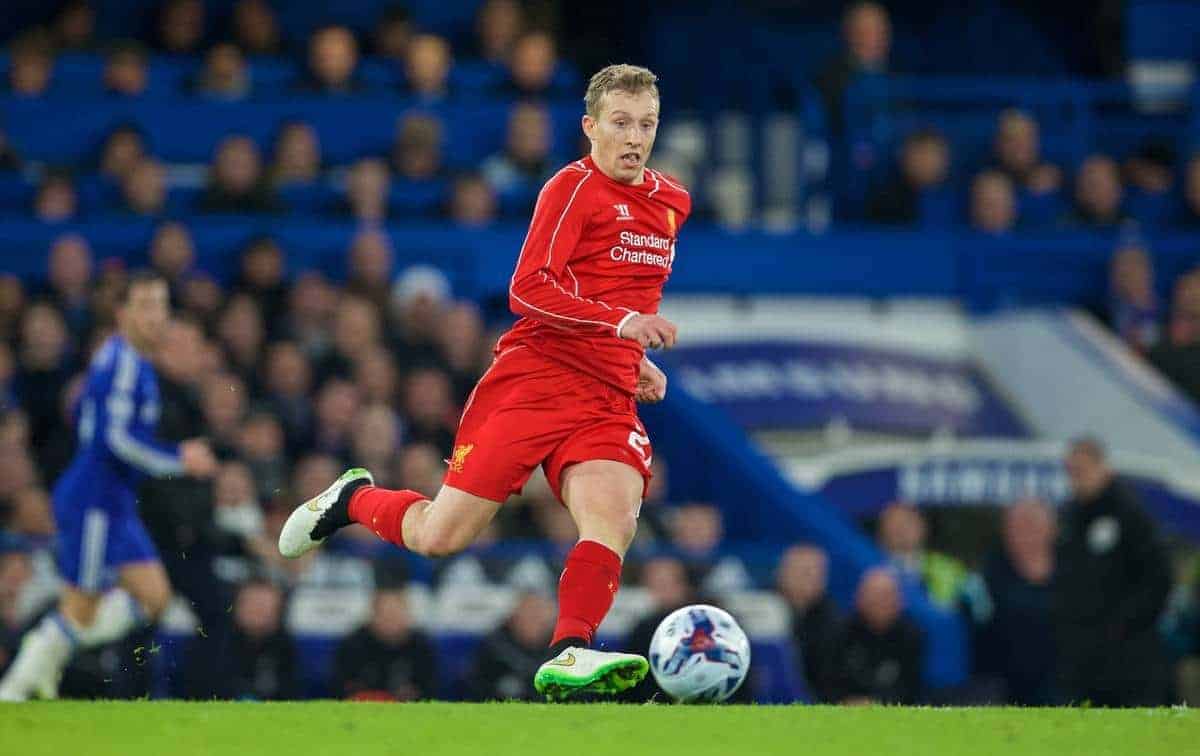 When Rodgers turned to Lucas Leiva to help arrest his side's poor form towards the end of 2014, the Brazilian's presence should have been alarming.
All of a sudden, Liverpool were much more defensively stable—although not watertight, of course.
Why was this? Because Lucas is a defensive midfielder, and his status as Liverpool's only senior option in this role should point to the club's major weakness this summer.
In the league, Liverpool won 58 percent of their games with Lucas, and just 39 percent of them without him.
Defensive midfielders are paramount to success in the Premier League, and Lucas Leiva's contribution in 2014/15 should highlight that to Liverpool this summer.
Mario Balotelli Cannot Play as a Lone Striker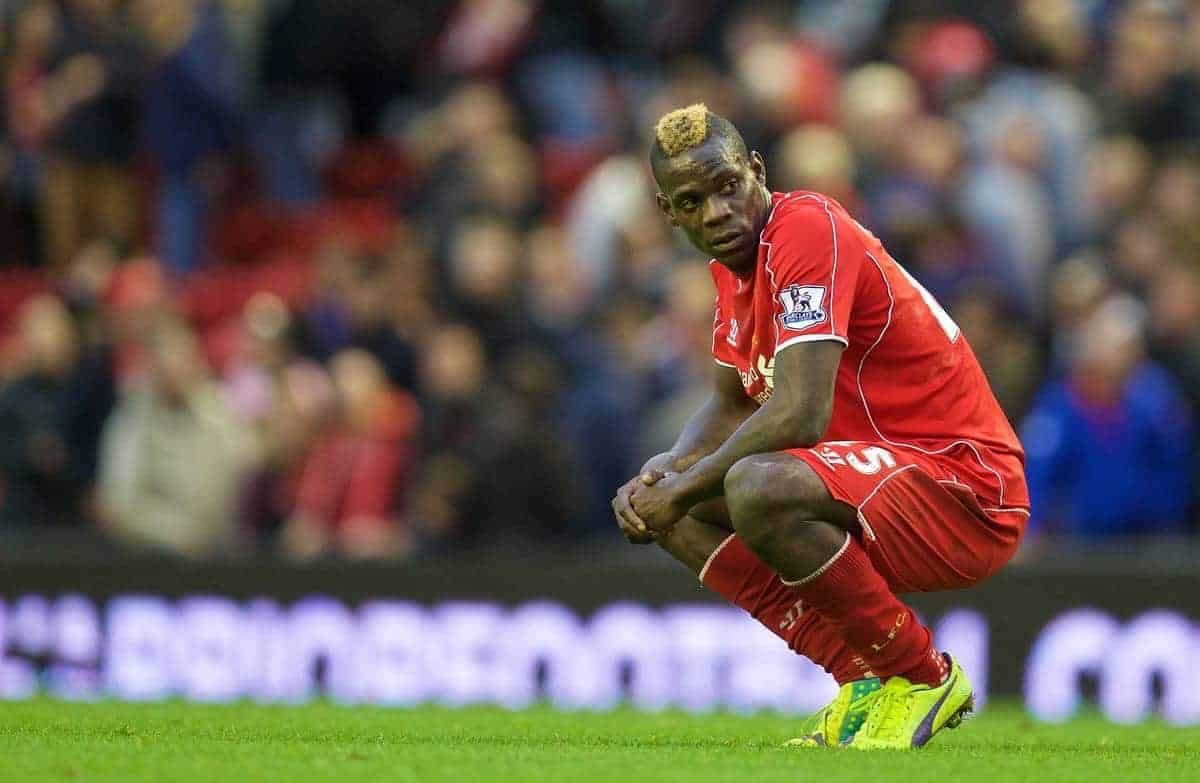 "I have never been a real, out-and-out striker—I have always been someone who goes around the pitch, you know? If it was my choice, I would always go with two strikers. It's the way I like to play, but Brendan asked me to play as the first striker."
When Mario Balotelli clearly outlined his strengths as a striker back in October, should Rodgers not have taken notice?
You can count the number of times Balotelli played in a forward two on one hand, and that's a miserable statistic. Rodgers' tactical negligence has hampered Balotelli's progress severely.
The worst thing is it was so clear to see, seemingly by everyone except the manager.
Balotelli is best in a drifting role, almost occupying the No. 10 position, with a more direct striker working off him.
Of course, Sturridge's injuries hindered this, but Balotelli was shortchanged in 2014/15.
Jordon Ibe Can Be a Future Star for Liverpool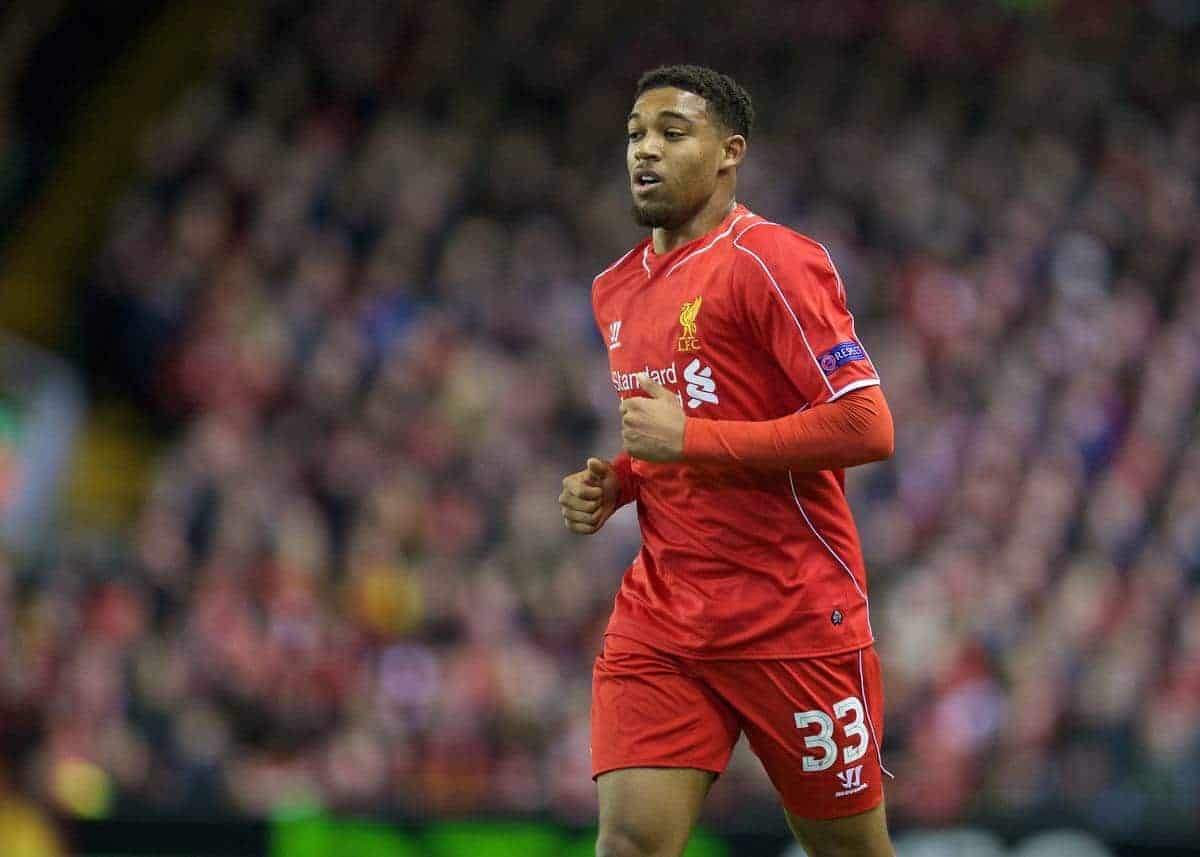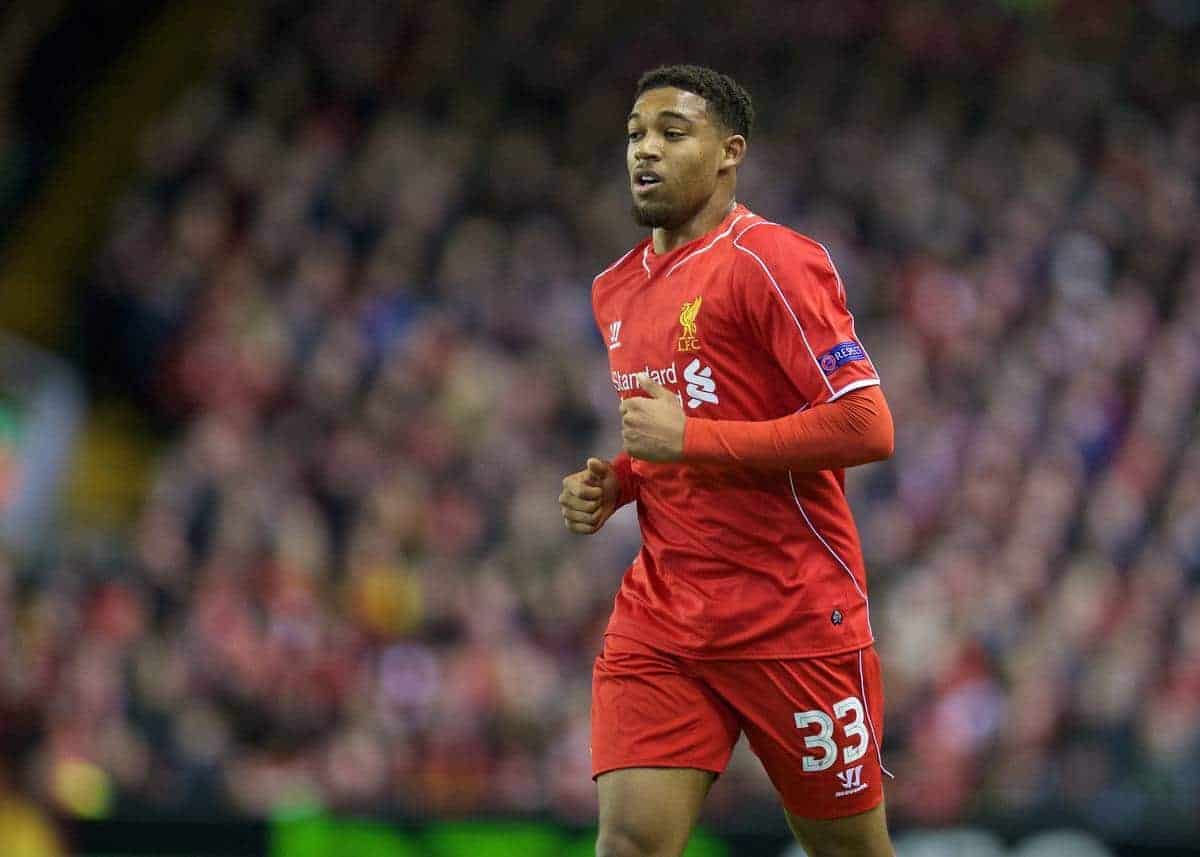 When Jordon Ibe saw his season-long loan spell with Derby County cut short in January, Rodgers' decision to recall the winger seemed a debatable one.
Ibe was progressing well in the Championship, why stall that now?
But, with a series of strong, confident performances in the second half of the season for Liverpool—Everton away, Besiktas at home, Tottenham Hotspur at home—showed that Ibe is ready to compete at the top level.
Signing a new long-term contract this month, Ibe is set to be a real star for Liverpool.
Brendan Rodgers Can't Tell a Good Right-Back When He Sees One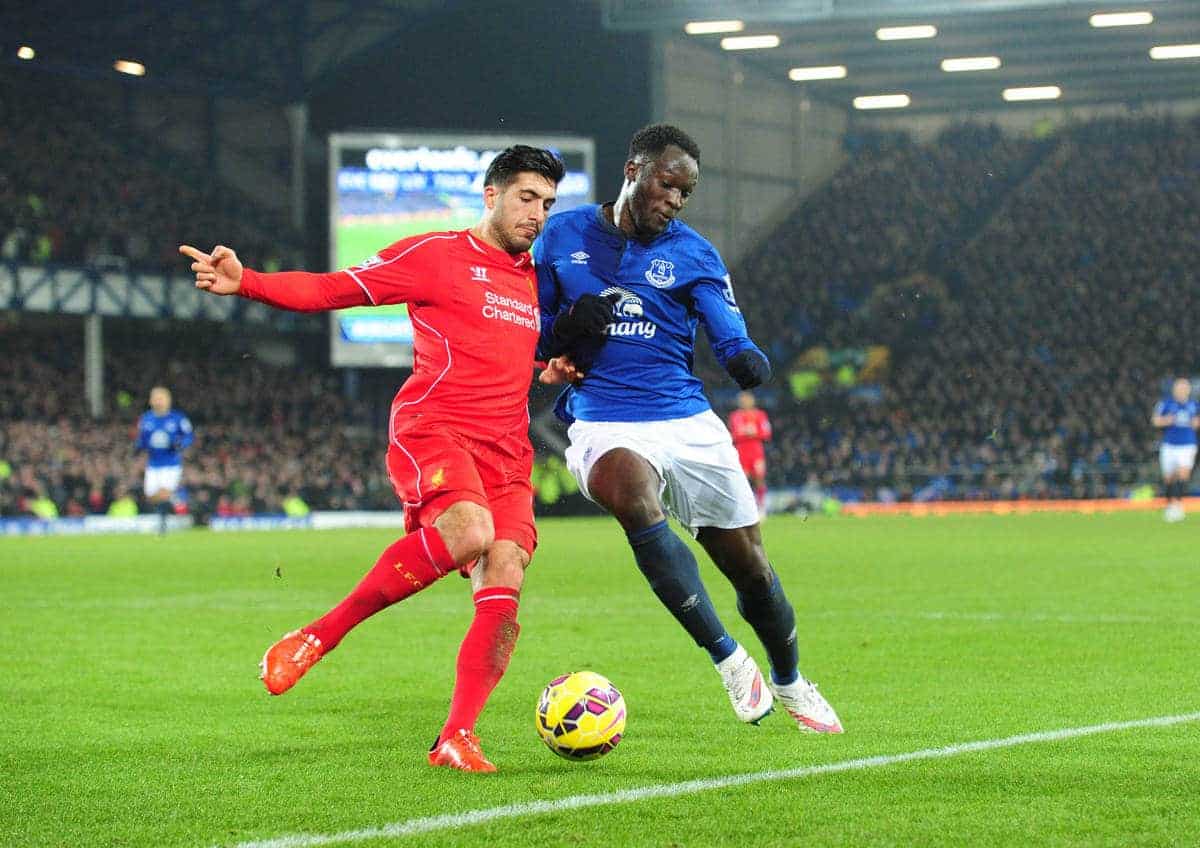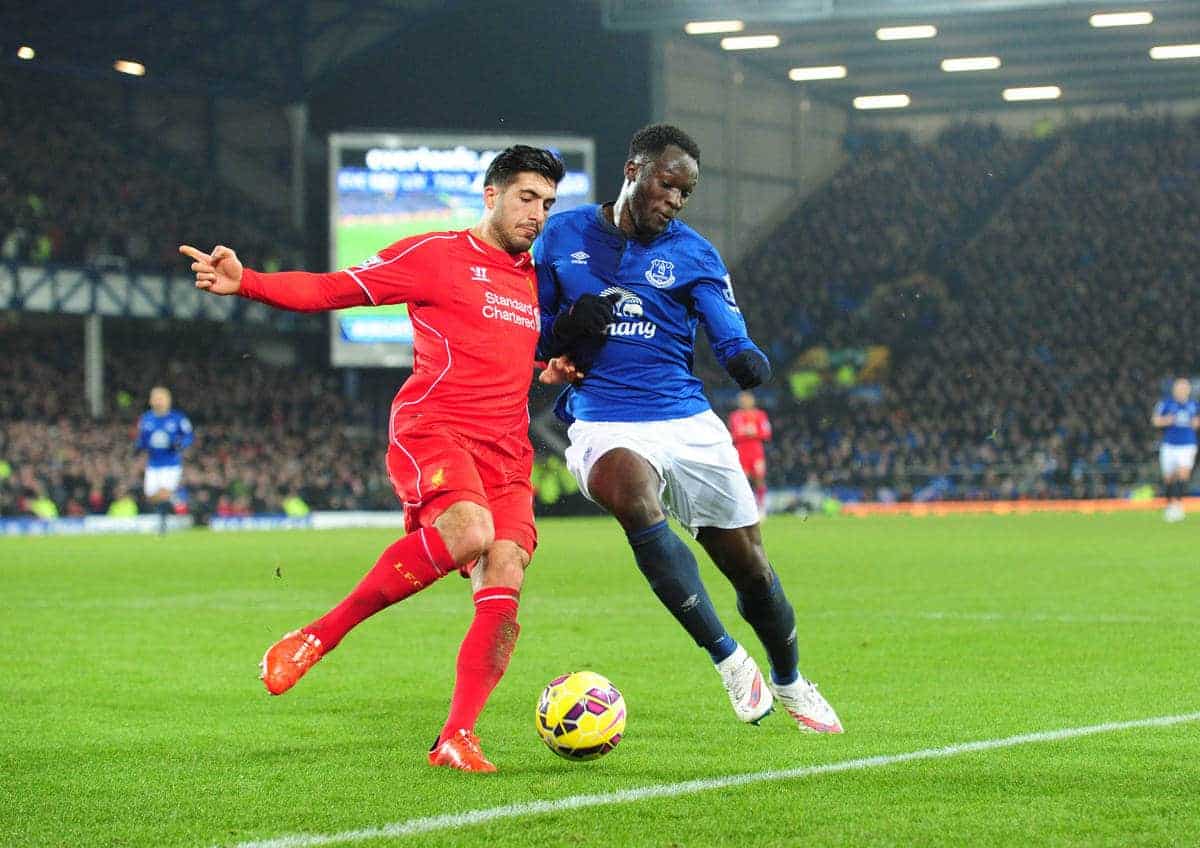 Emre Can finished the season with a six-game run at right-back for Liverpool, and struggled helplessly.
But why was Liverpool's midfield destroyer-in-waiting boxed into an unnatural and unflattering position? Only Rodgers can answer that question.
Liverpool signed Atletico Madrid's promising young right-back Javier Manquillo on a two-year loan spell last summer, with the length of the deal a clear indication of a future long-term role for the Reds.
Manquillo impressed for the first half of the season, then completely dropped out of Rodgers' first-team thinking. Glen Johnson, Liverpool's other established right-back, wasn't even in the squad for the last game of the season.
All the while, Can flailed, damaging his progress significantly.
Past Glories Aren't Enough for Liverpool to Survive in Europe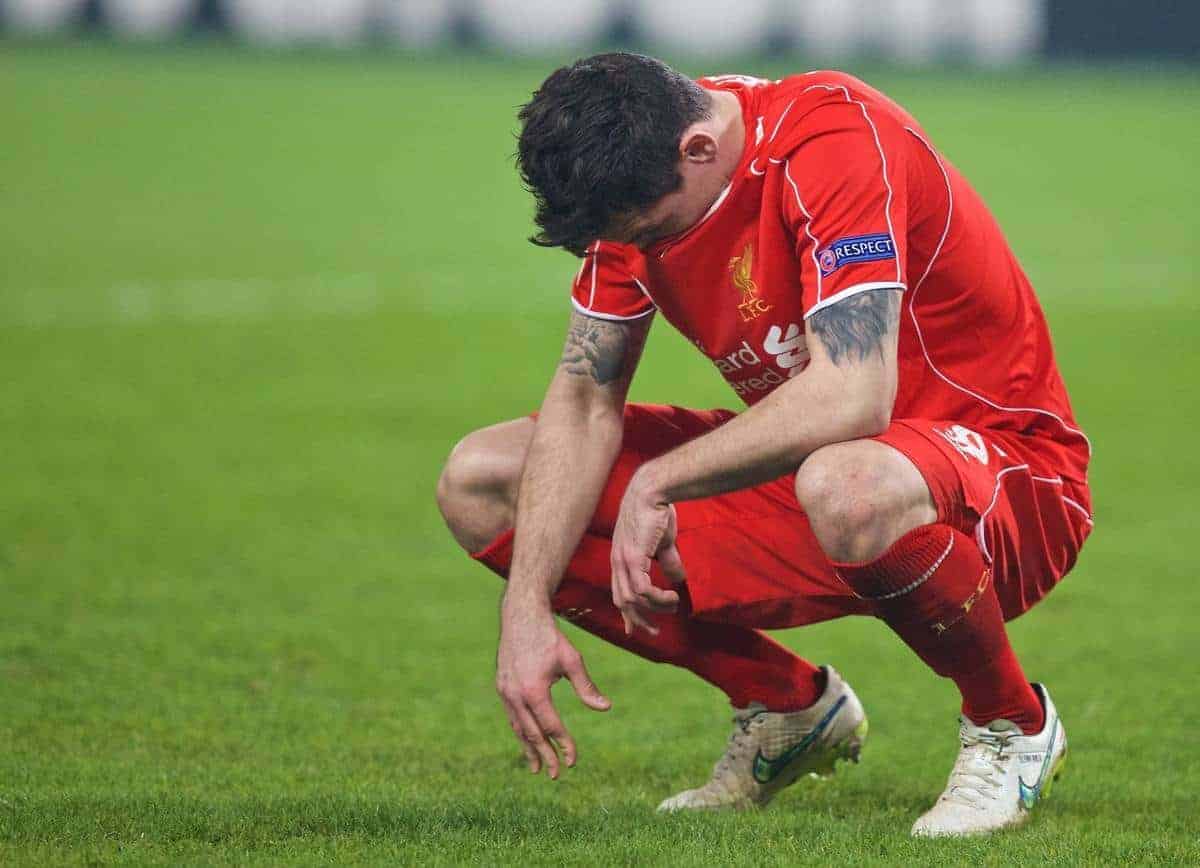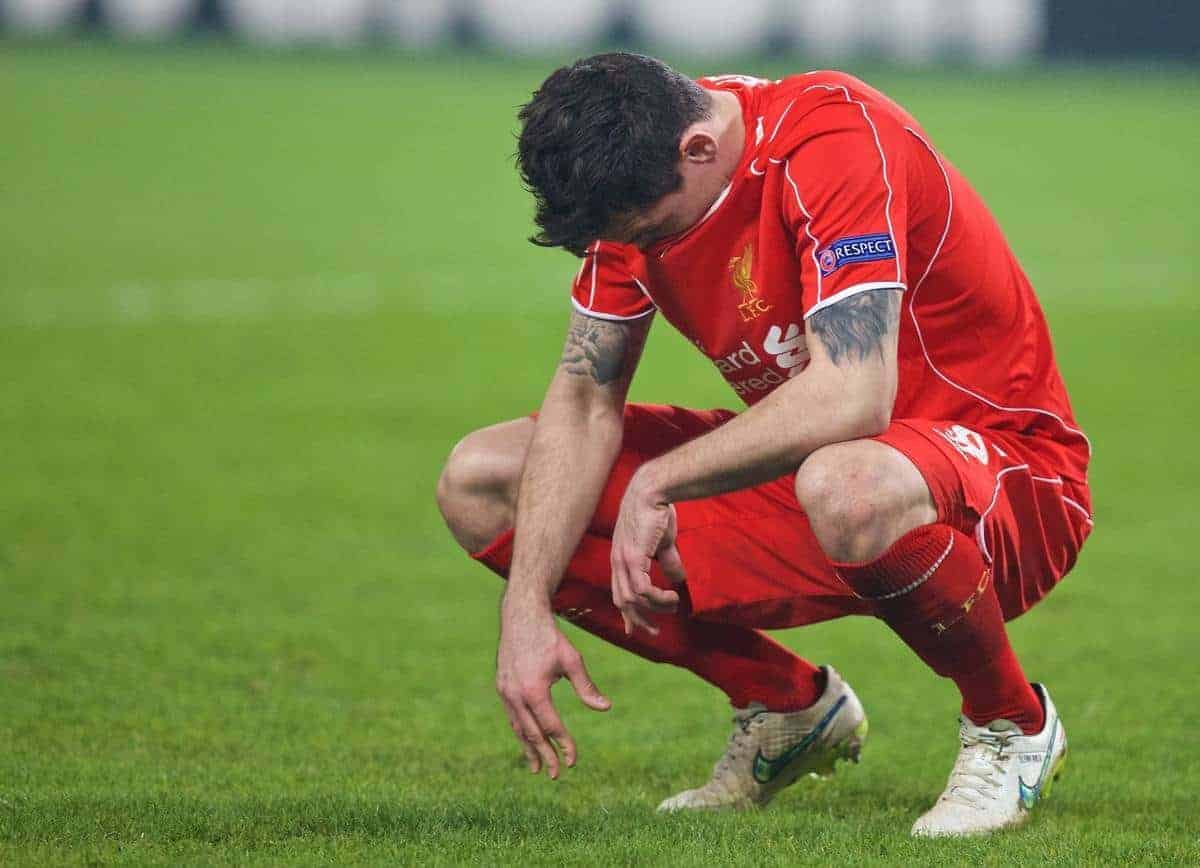 "Of course it was a great historic night for the club and everyone associated with Liverpool respects that…For us to go there and play with a lot of young players and a new squad against a good team, we'll look forward to that."
When Rodgers addressed Liverpool's history, and the 2005 Champions League Final, as his side returned to the Ataturk Stadium to take on Besiktas in the Europa League in February, the gulf in prestige that has emerged in 10 years became clear.
Liverpool lost out to the Turkish side that night, in a limp performance indicative of their Champions League form from earlier in the season, this showed have far the Reds have sunk.
There were no famous nights on the continent this season. The landscape have changed, and so have the characters in Liverpool's squad.
Istanbul hero Steven Gerrard sat out that night, injured, and is now departing the club.
History should not be a factor in Liverpool's European endeavours in the future.
Jordan Henderson Can Be Liverpool's New Captain, But Needs to Improve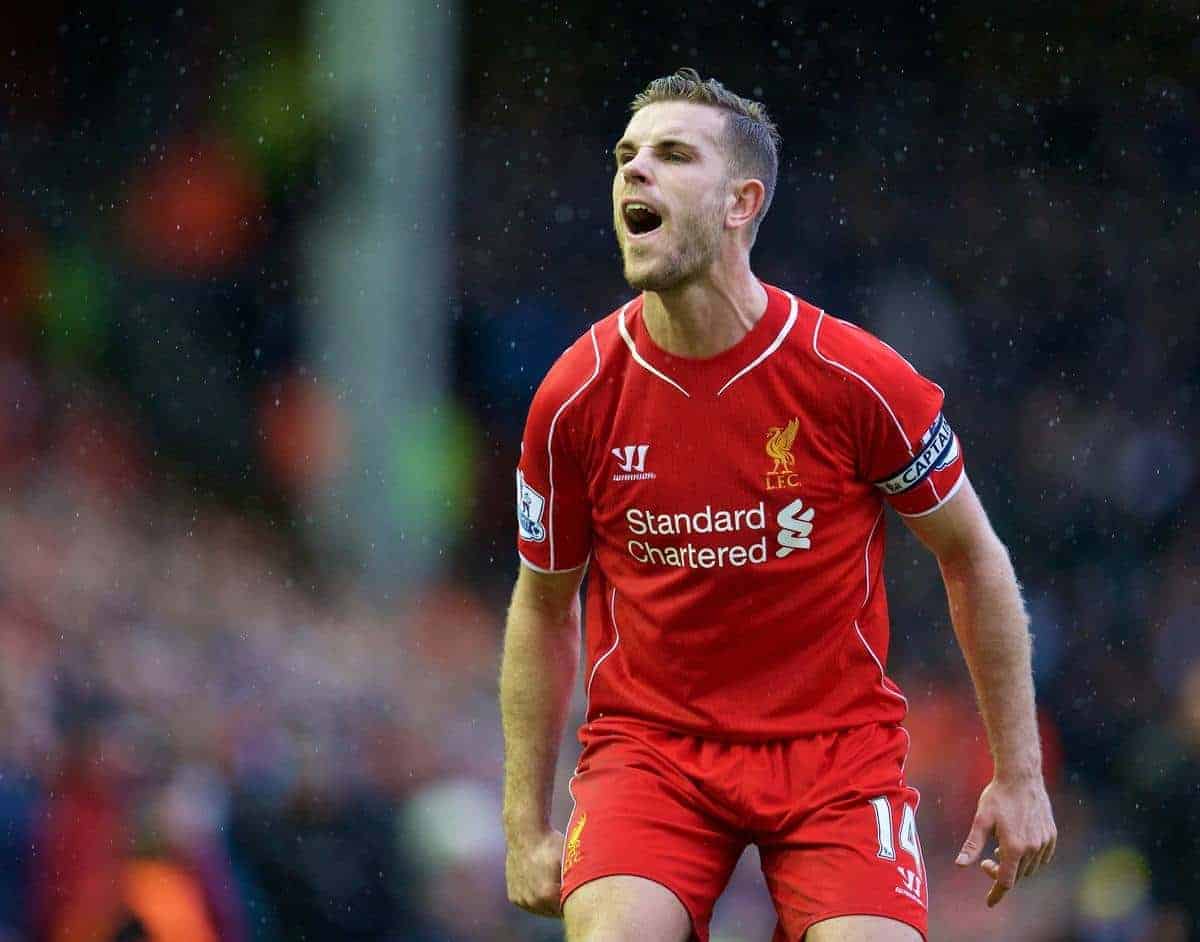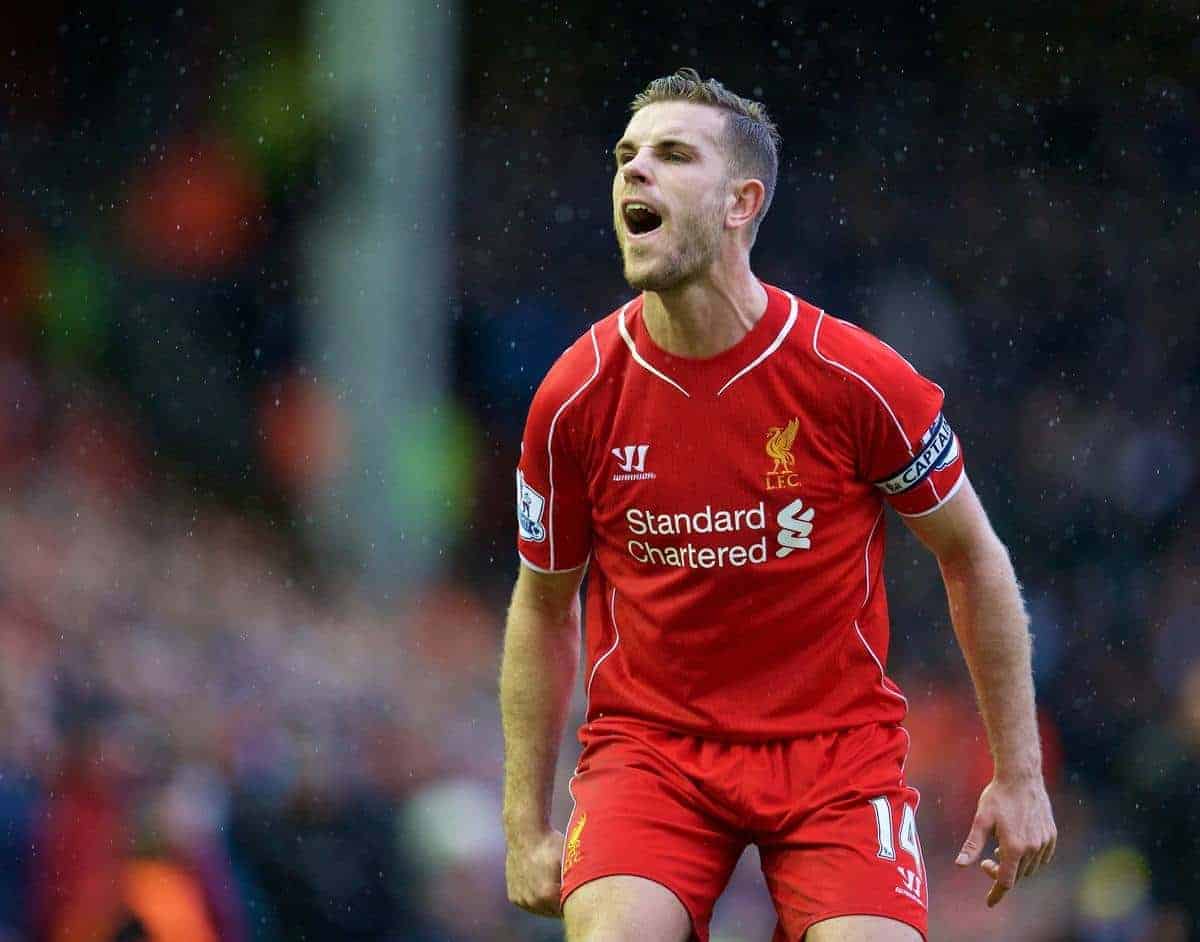 Gerrard leaving opens more than a historical void, it also leaves Liverpool without a captain.
But never fear, Gerrard protege Jordan Henderson showed enough valuable leadership qualities throughout 2014/15 to prove he can be a worthwhile successor to the 12-year standard bearer.
From his captain's performance against Burnley in March to taking care of a rampant Diego Costa in January's 1-1 League Cup semi-final draw with Chelsea, Henderson showed he can drag the Reds over the line like Gerrard, and also take care of his team-mates, as the No. 8 has with him.
He has improved significantly as a creative talent this season, and is Liverpool's focal point in terms of keeping possession in midfield.
However, Henderson still has much to improve on, starting with his consistency in big games.
Simon Mignolet Needs Competition to Remain a Top No. 1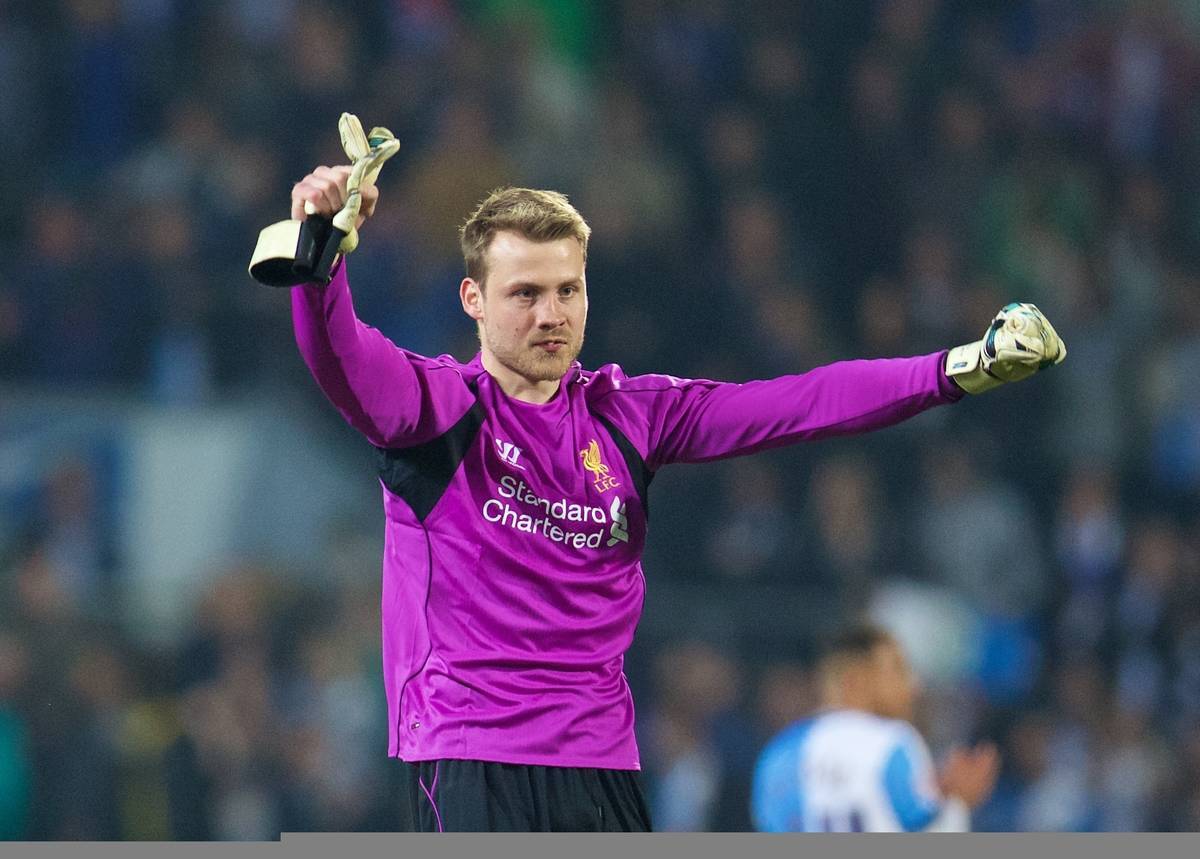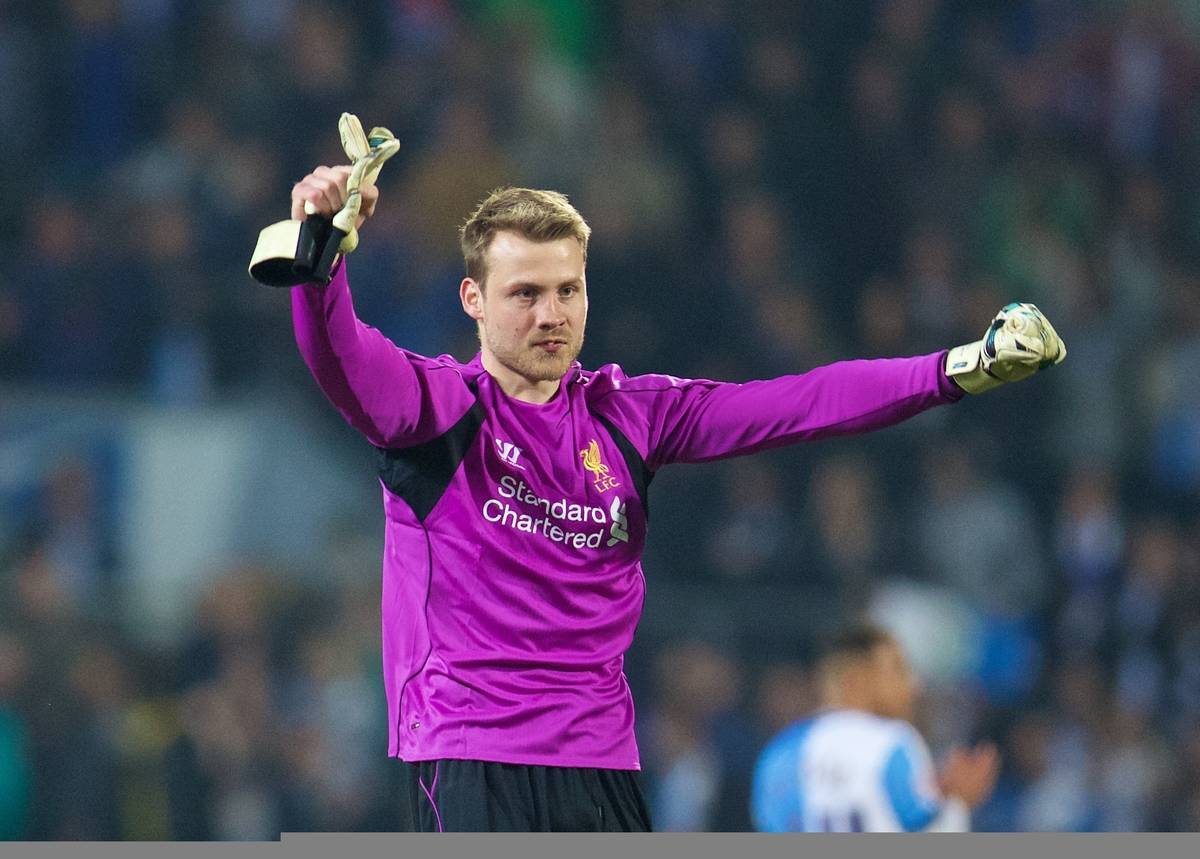 Loyal servant though he was, few Liverpool supporters will lament the departure of backup goalkeeper Brad Jones this summer.
The Australian's miserable three-game spell between the sticks in December, including five goals conceded over two games against Manchester United and Arsenal and cut short by injury away to Burnley, was a disaster for Liverpool when a big performance was needed.
This did spur a major improvement in form for first-choice goalkeeper Simon Mignolet, but there is no way Jones' presence shocked the Belgian into it.
Mignolet ran Joe Hart close for the Golden Glove award this season, thanks to his 2015 improvement, and will want to continue his progress as Liverpool's No. 1 next season.
As Jones leaves, Liverpool need to target a more competitive backup this summer.
Tactical Flexibility is All Very Well, But There's a Limit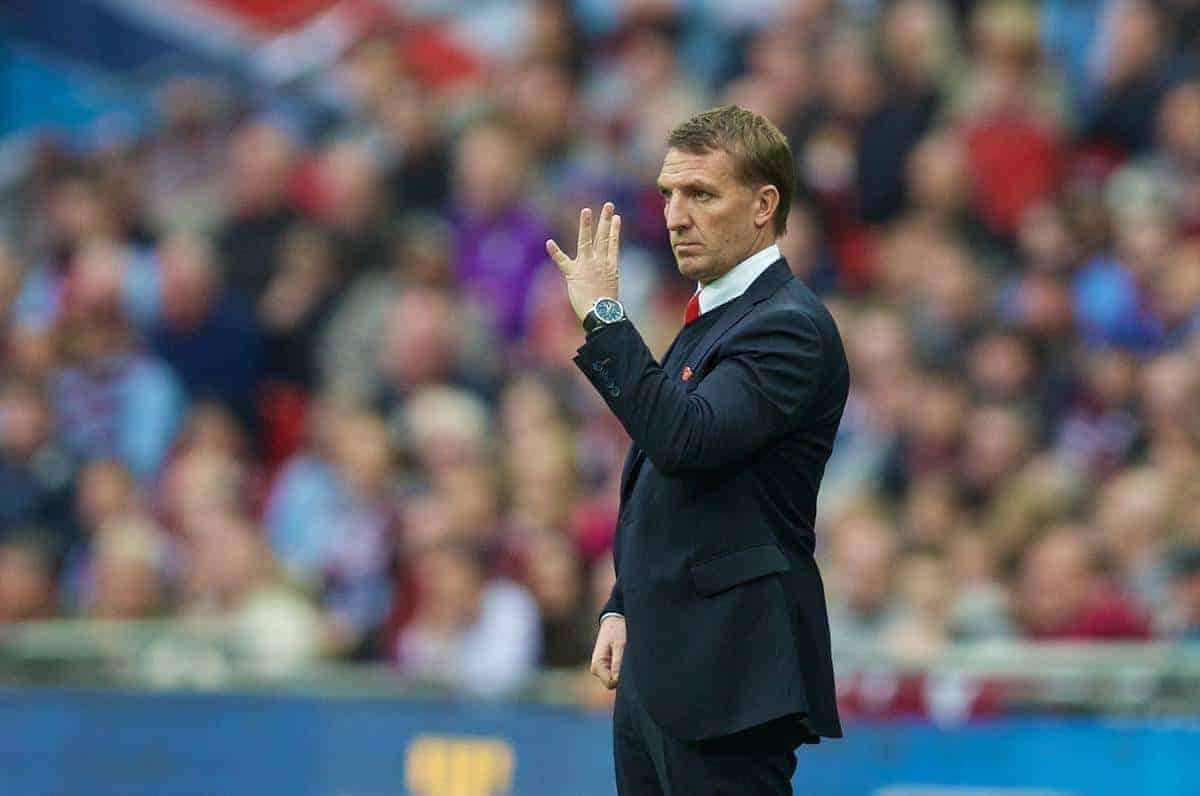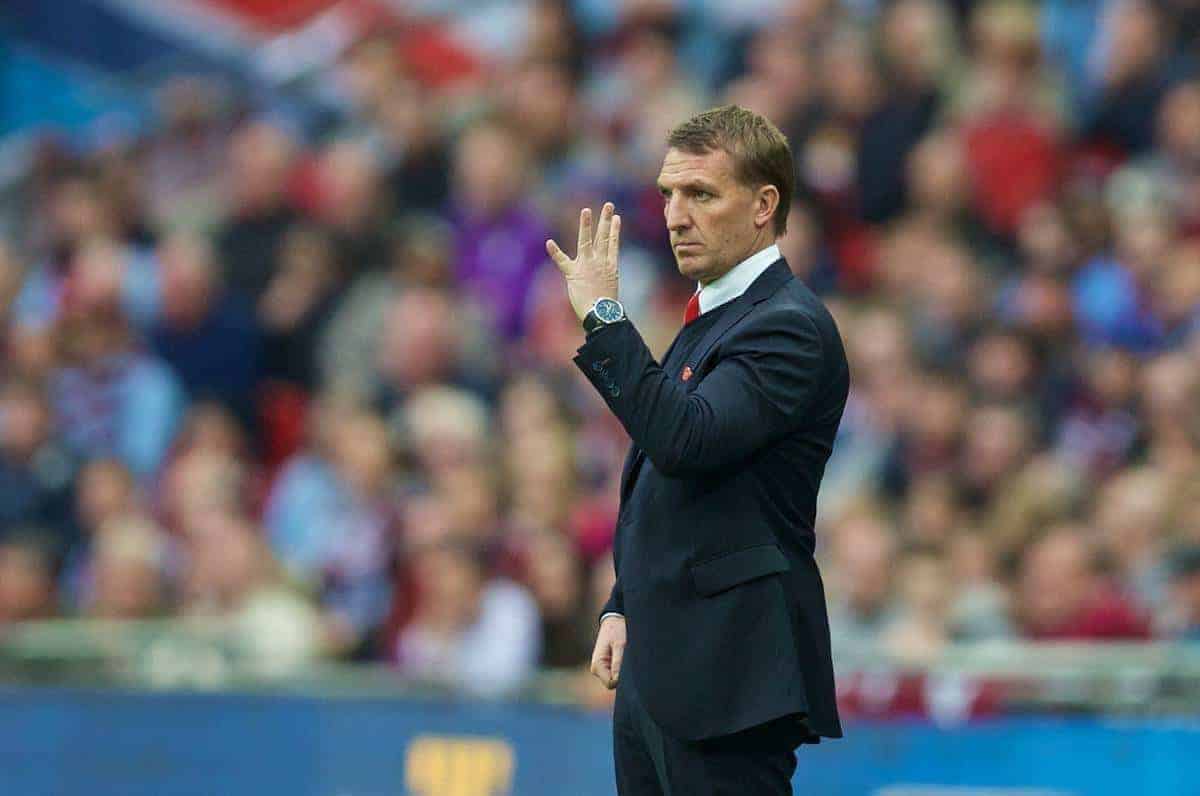 Tactical flexibility is a key feature within Rodgers' blueprint at Liverpool, with the manager clearly preferring versatility to straightforward quality—and this season showed some of the virtues of this approach, but also many of it's weaknesses.
Take the switch to a 3-4-2-1 formation at the end of 2014 for example. This saw a variety of players—Can, Ibe, Alberto Moreno, Lazar Markovic, Adam Lallana and Raheem Sterling—all play in unorthodox positions, often switching roles during the course of the game, and did prove a success.
However, while the likes of Lallana and Ibe can be praised for this versatility, is this limiting their quality?
At times this season, Rodgers has switched systems three or four times in one game, and this breeds uncertainty within the lineup. 'How do I play this role? How does it differ to what I've already been doing?'
Fluidity should be a key feature for Liverpool with the players they have, but there is a limit.
The Transfer Committee Needs a Guiding Hand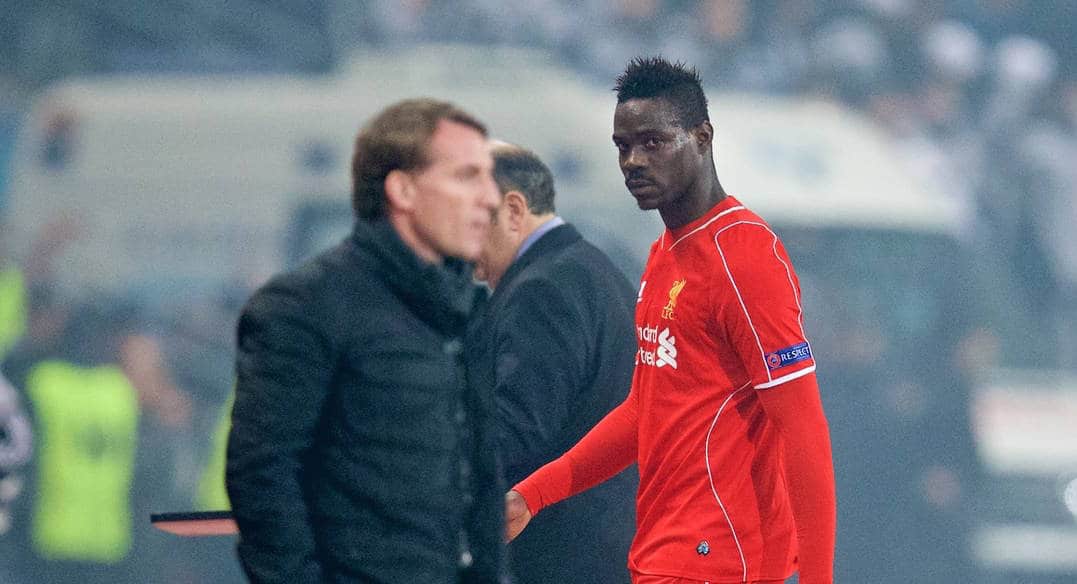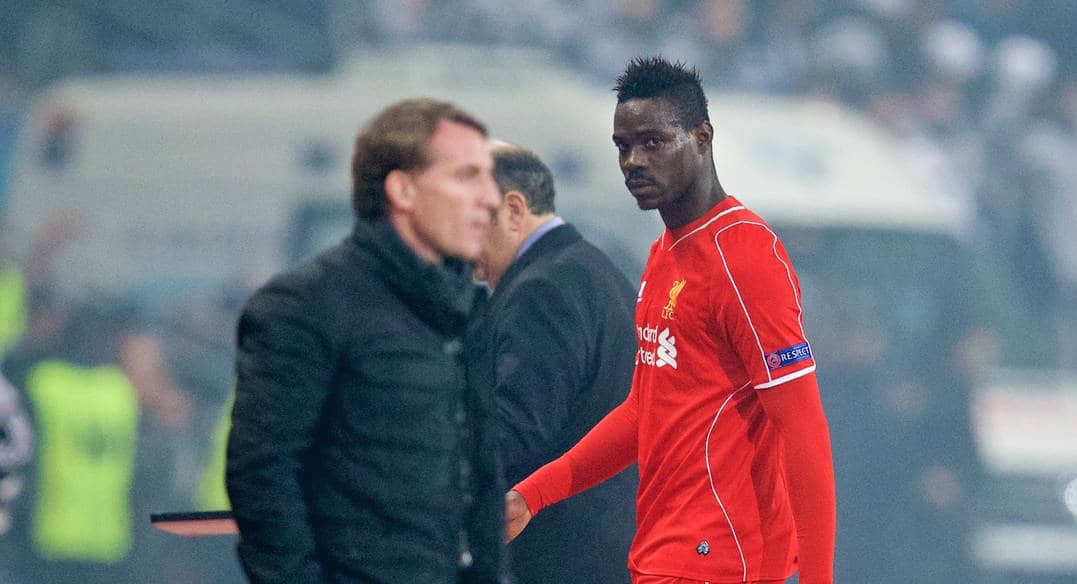 "I can categorically tell you Mario Balotelli will not be at Liverpool" – Brendan Rodgers, 3 August, 2014.

"This transfer represents outstanding value for the club and I think we have done a really smart piece of business here" – Brendan Rodgers, 25 August, 2014.
What changed so significantly that Liverpool went from completely dismissing rumours of a move for then-AC Milan man Balotelli to achieving a "really smart piece of business" in signing him just over three weeks later?
We'll likely never know, but Balotelli's subsequent misuse, and the failure to accommodate the likes of Manquillo and Markovic suggests there may be fractures between manager and transfer committee.
Liverpool need to stop meandering in the market this summer and appoint a guiding hand. A Director of Football is paramount.
What else have Liverpool learned this season? Let us know in the comments below.