Martin Skrtel has reportedly rejected a new three-year contract due to appearance-based clauses, and Jack Lusby explains why it's the right approach for Liverpool.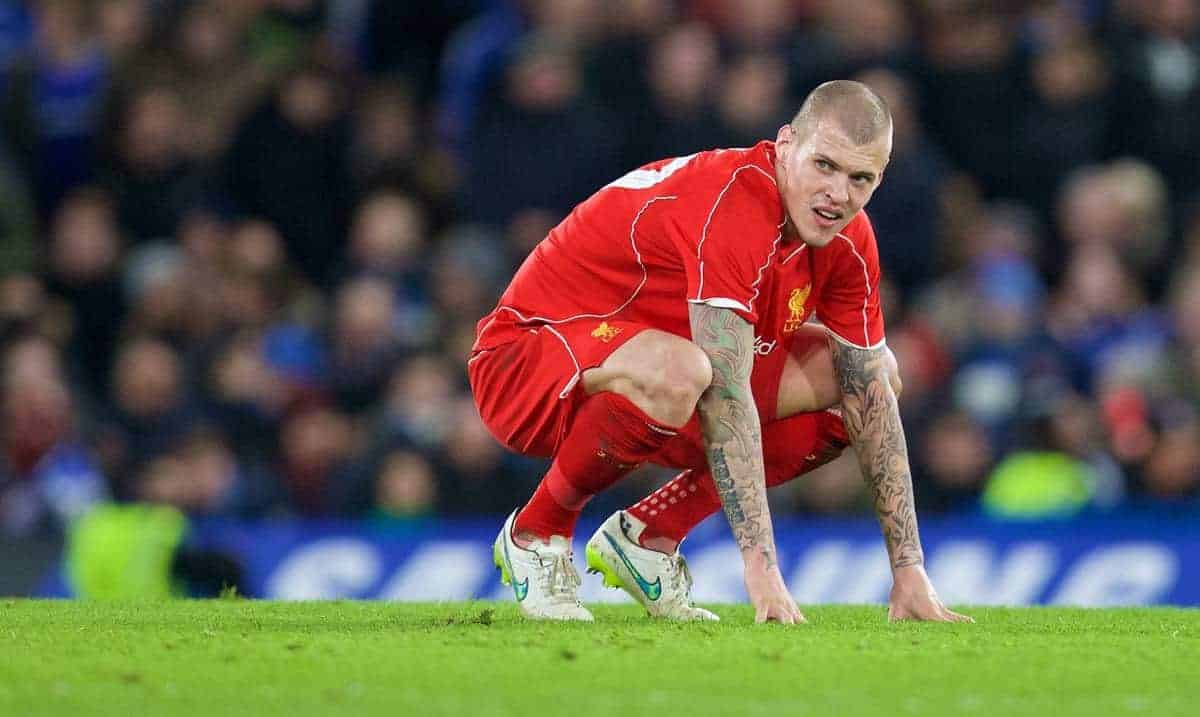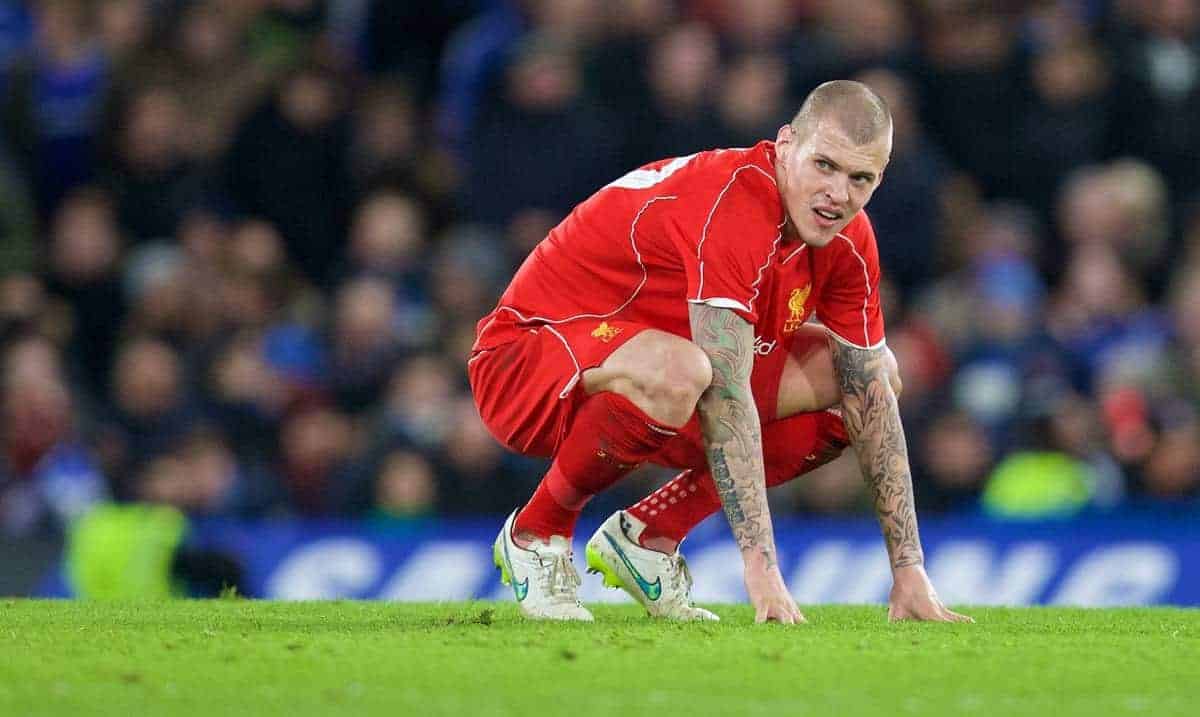 Liverpool centre-back Martin Skrtel is one of a handful of names set to sign a new contract with the club this summer—but not just yet, if reports are to be believed.
According to Neil Ashton of the Mail, Skrtel has stalled on committing to the club based on the current terms offered.
"Liverpool have offered the Slovakia defender a three-year deal, with the option of another 12 months at the end of the term, if both parties are happy to renew at the end of the contract.
"[The club] were confident of wrapping up the contract before the end of the season, but it's understood Skrtel has to play a high number of games—possibly as many as 80 percent—to qualify for his full salary."
As the season trudges to a close and the bad news continues to roll in for Liverpool, a less-than-straightforward solution to Skrtel's future could signal another misery to add to the collection for Reds fans.
But, in this instance, the club have got their approach right.
Martin Skrtel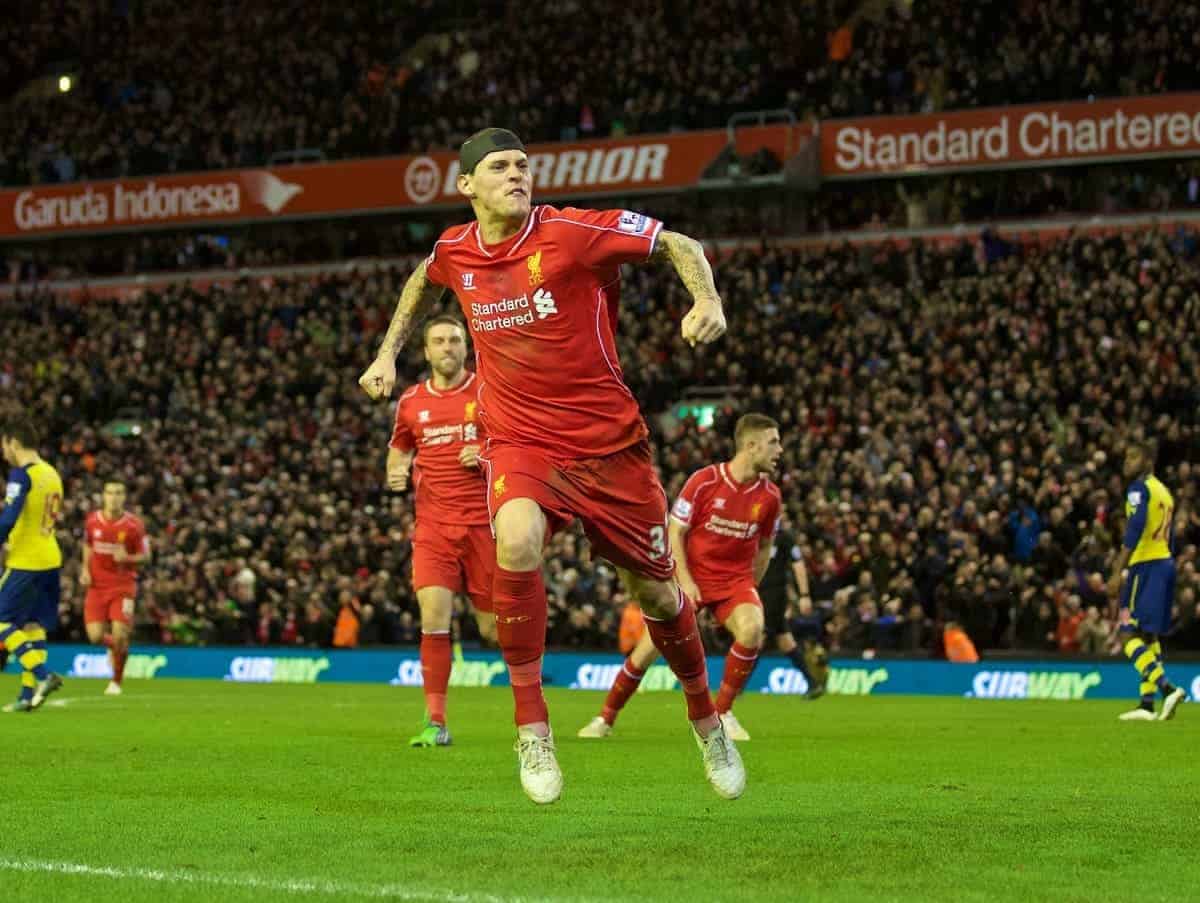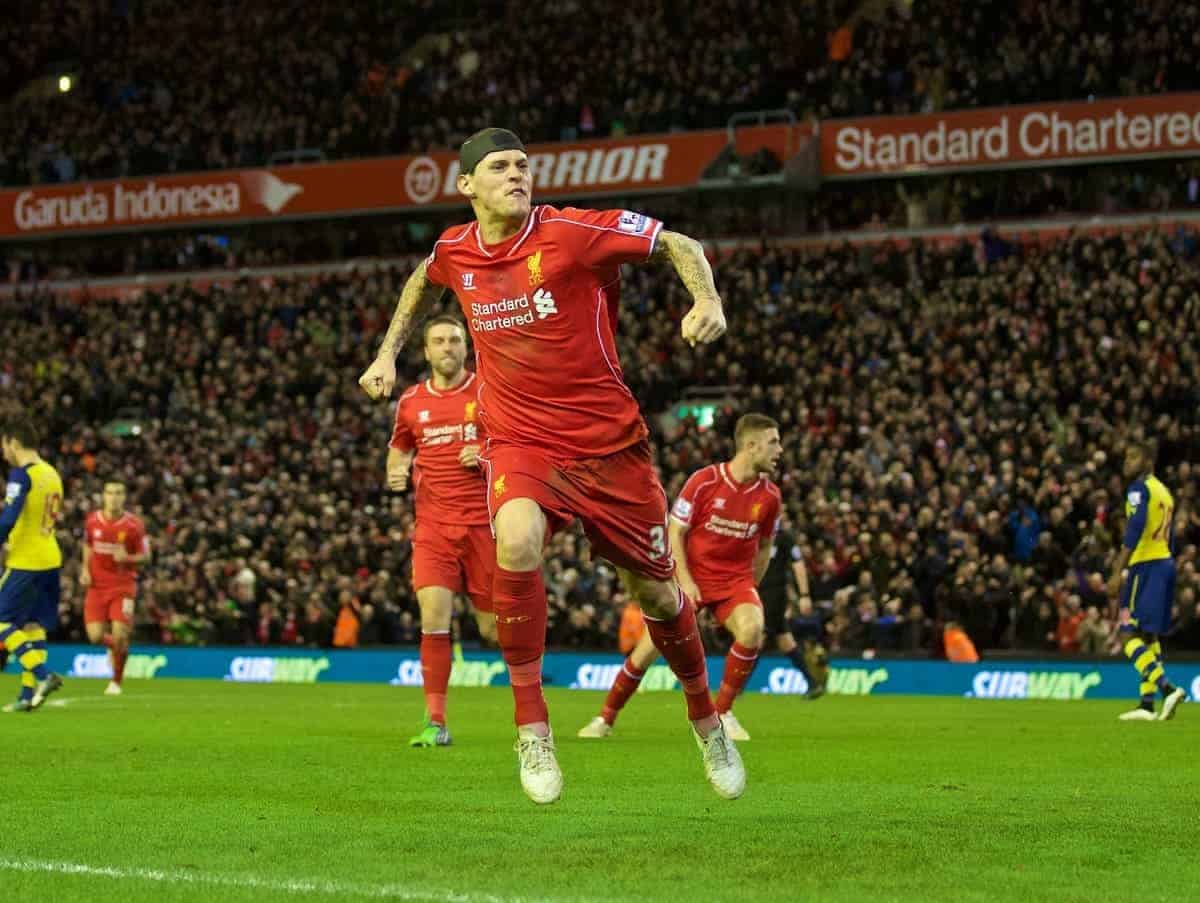 At present, Skrtel is one of the club's top performers—whether you're a fan of his playing style or not, he has been one of Brendan Rodgers' most consistent players this term.
His physical defensive game has brought a much-needed bite to the Reds' cause at times this season.
He's a strong aerial outlet, and a no-nonsense, block-and-clearance presence at the back.
In possession, he knows his limitations, playing the ball short and safe with precision—he has typically served as a wall for the likes of Mamadou Sakho and Emre Can to bounce the ball off in Rodgers' defence this season.
He does the dirty work, while the others around him utilise their finesse.
But whether this is a long-term game-plan or not is another matter entirely, given both Skrtel's limited style and his 30-and-over status in the Liverpool squad.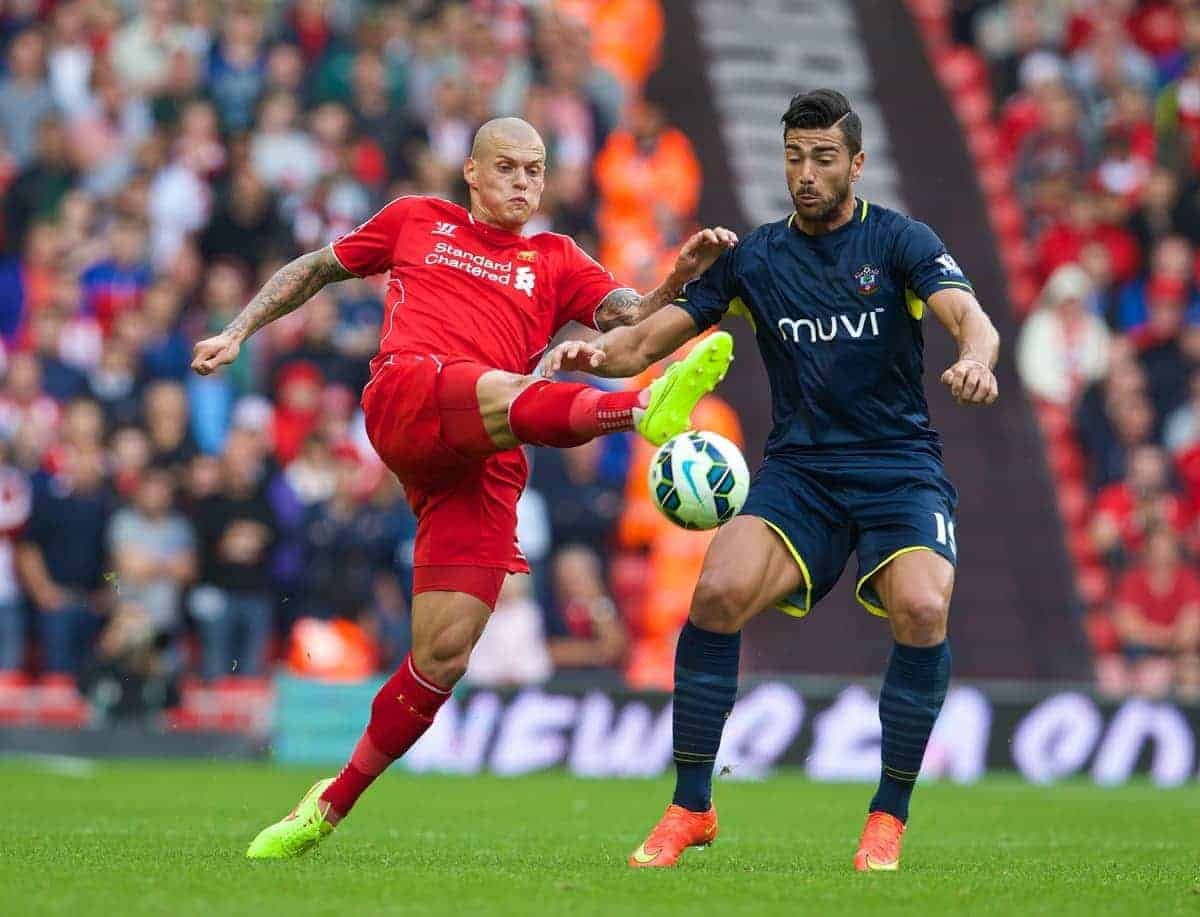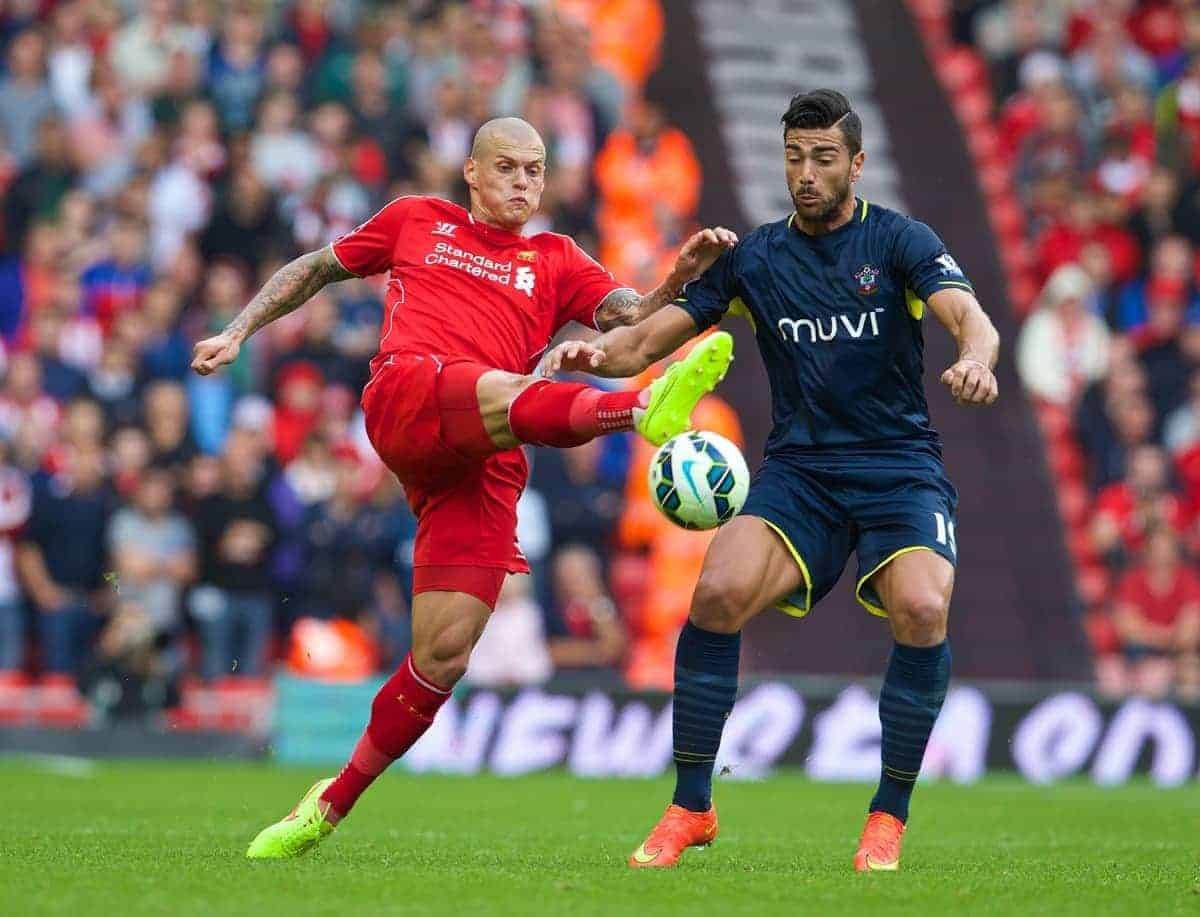 It is typically safe to assume that a player on the wrong side of 30 is unlikely to improve significantly.
You could take Chelsea's John Terry as an example of a gracefully maturing centre-back, but will Skrtel follow the Englishman's trajectory into becoming a master of defensive perception?
Skrtel's last-ditch defensive style leans heavily on his physicality, and his ability to drive into recovering positions, but these basic qualities will diminish as he heads towards his playing twilight.
So, if the club are to offer Skrtel a three-year contract, with the potential to extend for a further year, they have every right to protect their outlay if the defender's ability is going to drop.
It's not as if he's the only one, anyway.
Appearance-Based Contracts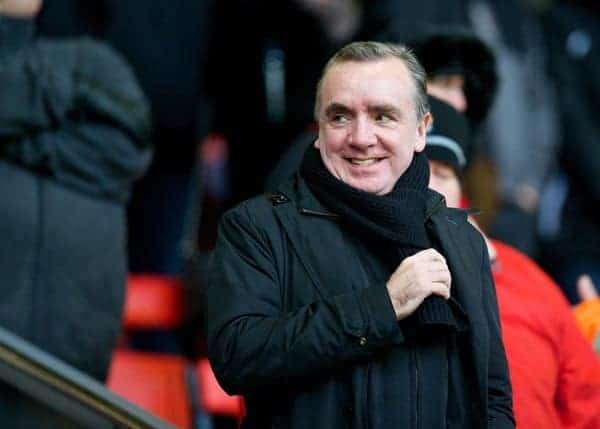 Earlier this year, Liverpool chief executive Ian Ayre detailed the process of analysis the club go through when approaching new contracts for players, and how appearance-based deals are benefiting the club in the long term:
"Elements of performance in contracts is key; getting value is key – value in and value out.

[…]

Like any incentive it has to be achievable. There is no point setting goals that are just unrealistic. We pay good pay for our players; we pay fair pay. But we also like to give them the appetite to earn more which we know footballers like to do. As we all do.

[…]

That's a far cry from deals where it is sort of nailed on and then it doesn't matter whether they perform or do not perform."
Ever since Fenway Sports Group took over the reins from the grotesque Hicks and Gillette, Liverpool have set to work towards becoming a more sustainable, less money-haemorrhaging business, as well as a successful club.
To put Ayre's words into the context of Skrtel's appearance-based contract, as long as the centre-back performs consistently, he will be paid in line with his value.
But as he ages, and perhaps performs less consistently—like Kolo Toure, for example—his wages would go down accordingly.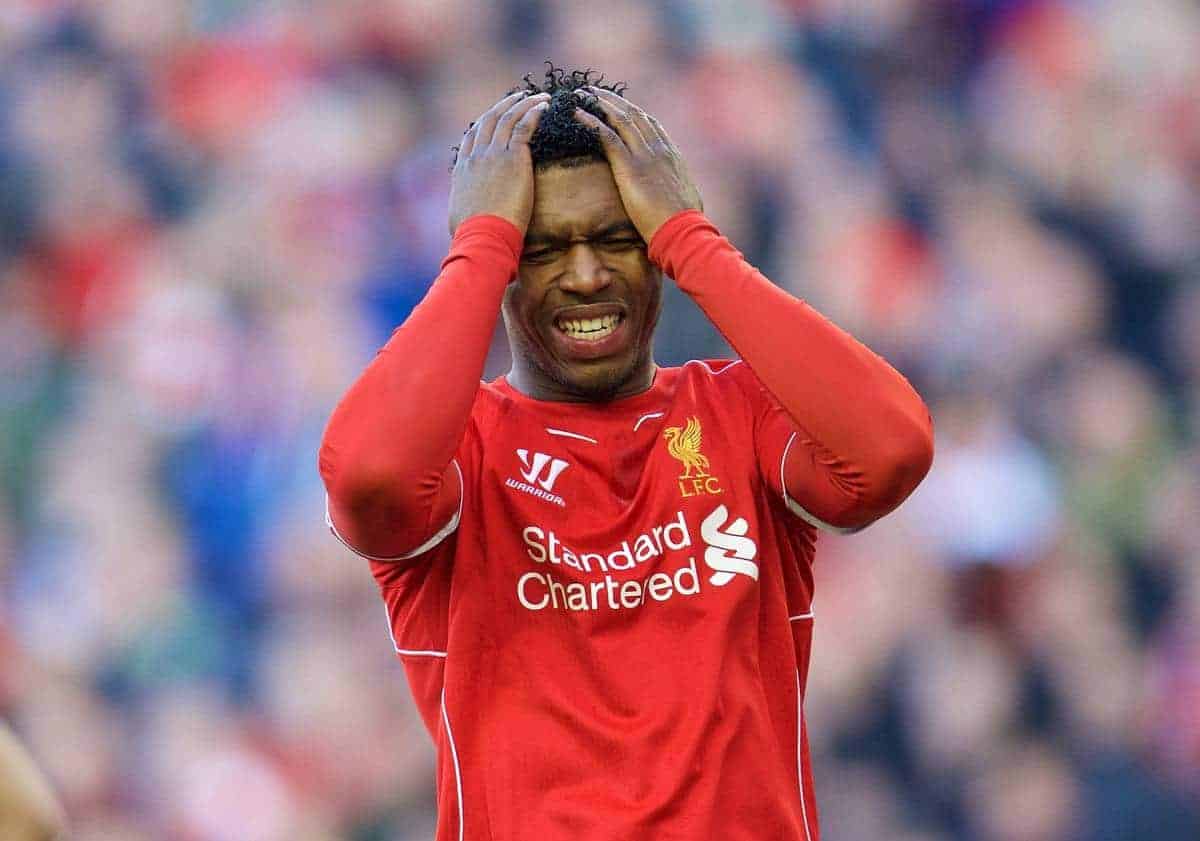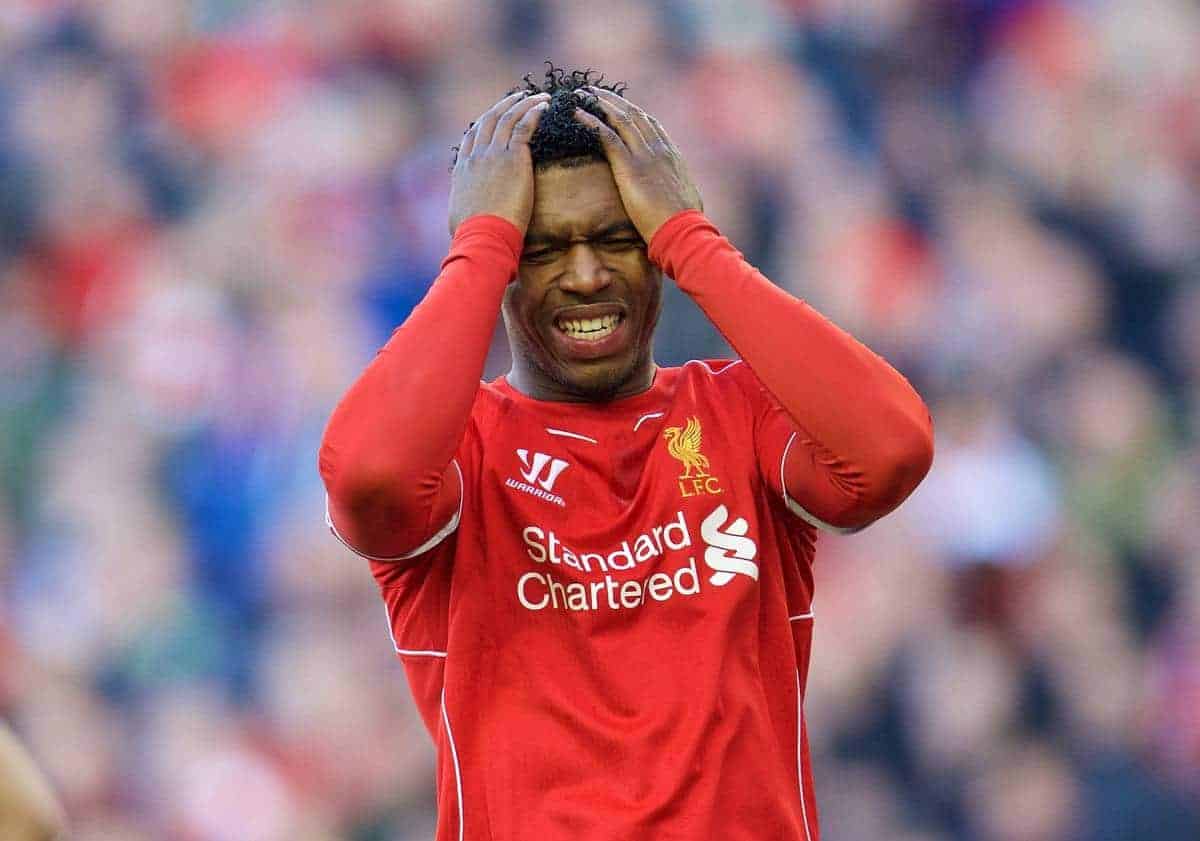 Daniel Sturridge's contract is a perfect example of this in effect. As BBC Sport's Ben Smith detailed on his 2014 commitment, it is "heavily incentivised," with "performance-related targets" dictating whether or not he receives his full £150,000-a-week wage.
This is incredibly sensible from the club.
With Sturridge missing most of the 2014/15 season, he will have likely only received his base wage (perhaps a speculative £100,000 a week), with the club saving a lot of money due to his lack of on-field contribution.
This sees them move away from the ridiculously airtight contracts of Pepe Reina, Alberto Aquilani and Joe Cole, for example, who the club had to palm off on loan before finally securing a permanent sale.
Skrtel's contract is another sensible move for the club, with the centre-back likely to move away from his peak in the coming years, and become an upgradable figure in Rodgers' squad.
Moving Forward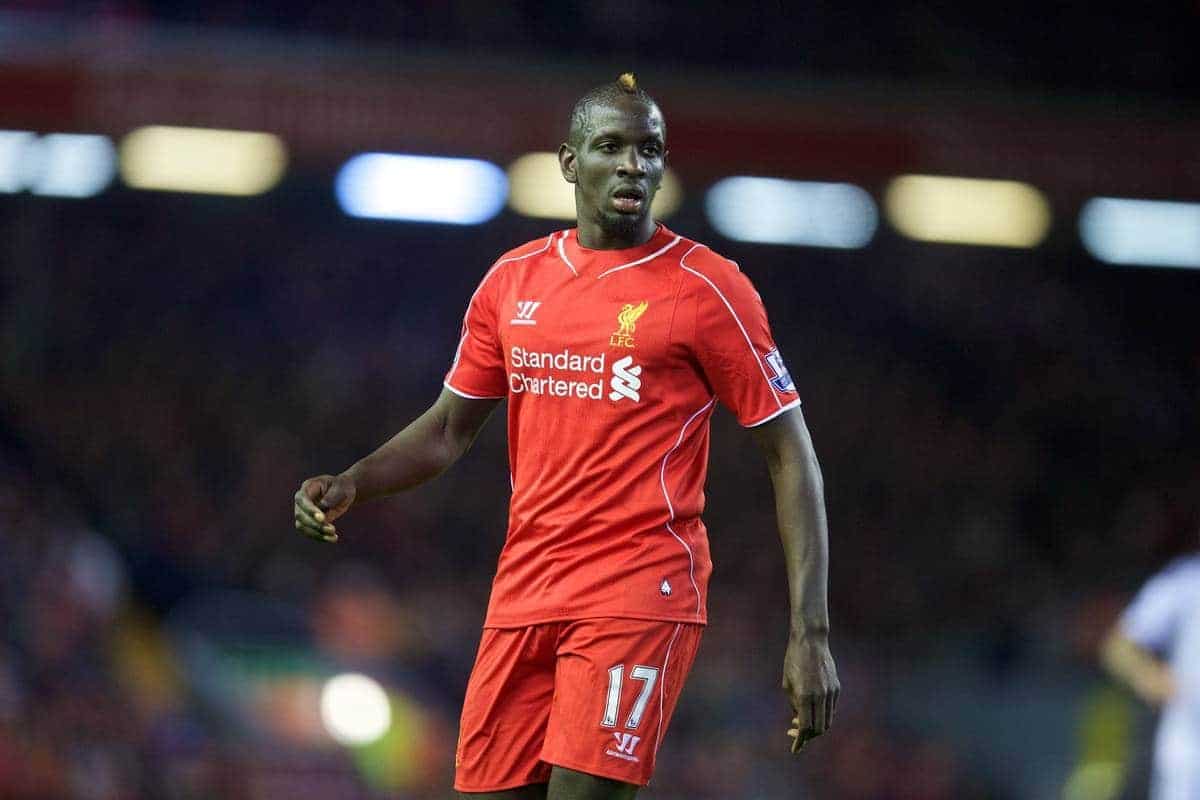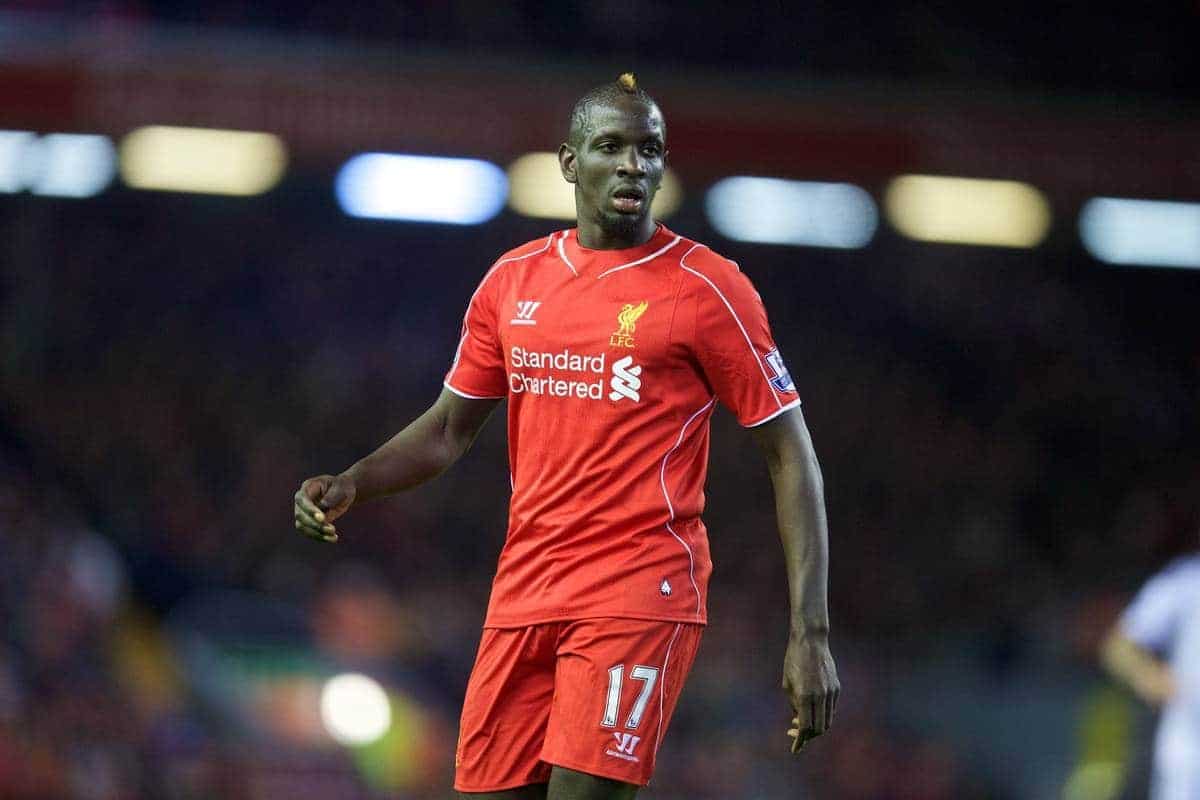 It is no coincidence that since Sakho's recent injury lay-off Liverpool have reverted back to the frighteningly shaky, confidence-sapping defensive performances of the first half of the season.
The combination of Skrtel and the equally limited Dejan Lovren serves as no base to build from—a principle that is so central to the success of an attacking, possession-based system such as Rodgers' at Liverpool.
Rodgers' 3-4-2-1 system of earlier in the season thrived due to the progressive, creative abilities of Sakho and Can at centre-back, and whether or not a back three is a long-term option, this function is paramount.
This is another major factor as to why a stringent, appearance-based contract is the way forward with Skrtel.
Skrtel's limitations can hold the Reds back, and if Rodgers is to progress a more accomplished, right-sided centre-back should be brought in to partner Sakho.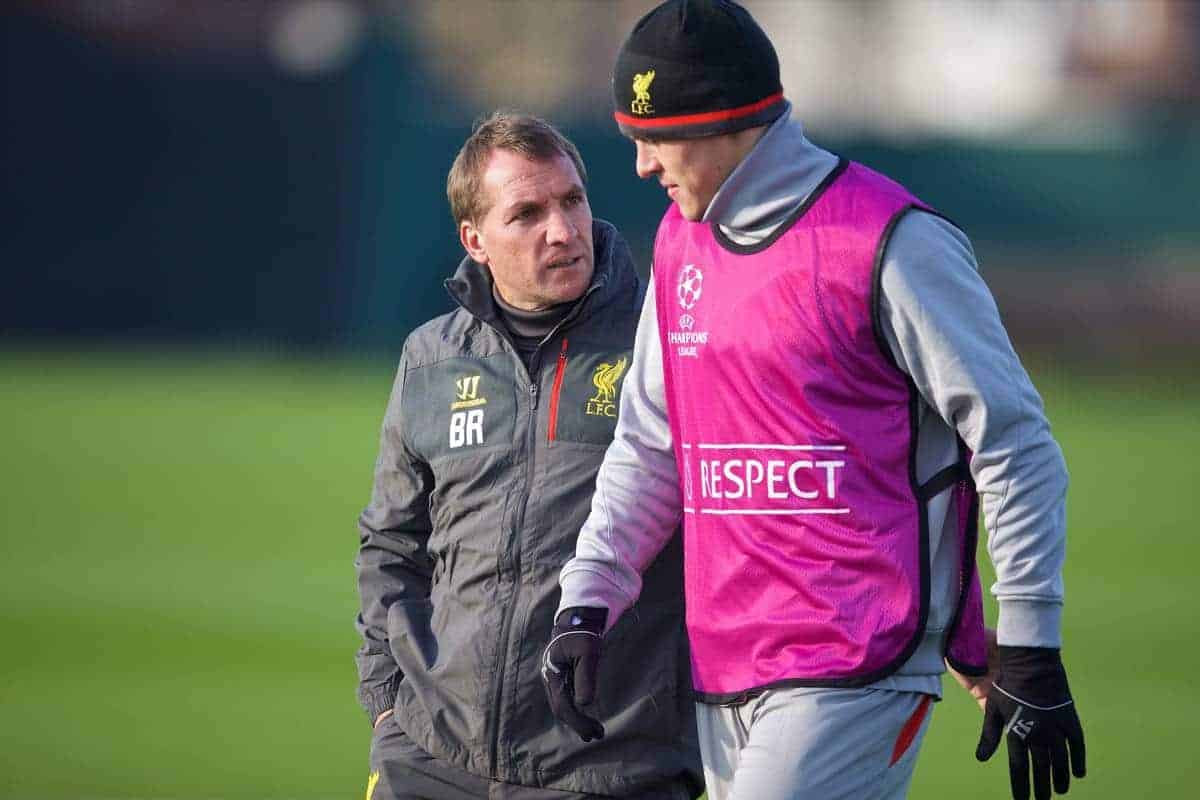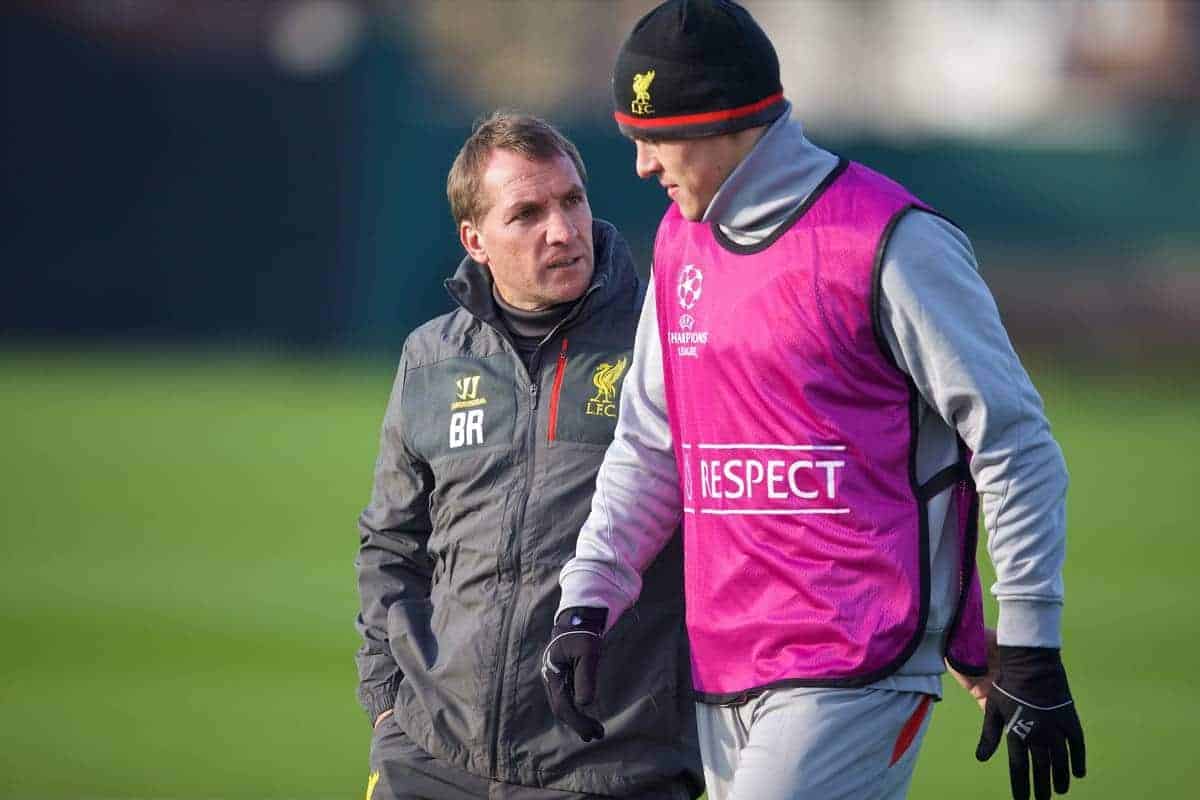 In short, Skrtel represents a naturally diminishing force for the Reds, and should be approach as such in contract talks.
He can be an important member of Rodgers' side for the short term, of course, and could even take up the vice-captain's role next season.
But to process how logical this appearance-based deal is, just imagine how often Skrtel is likely to be playing in 2017/18 (at 33), or the season beyond that.
It may not be the most attractive deal for the player, but Liverpool are spot on in their approach to a new three-year contract for Skrtel.
Are Liverpool right to approach Martin Skrtel's new contract talks with such stringency? Let us know in the comments below.