With the departure of captain Steven Gerrard, Liverpool will soon face an identity vacuum that must be filled by Brendan Rodgers, explains Jeff Linka.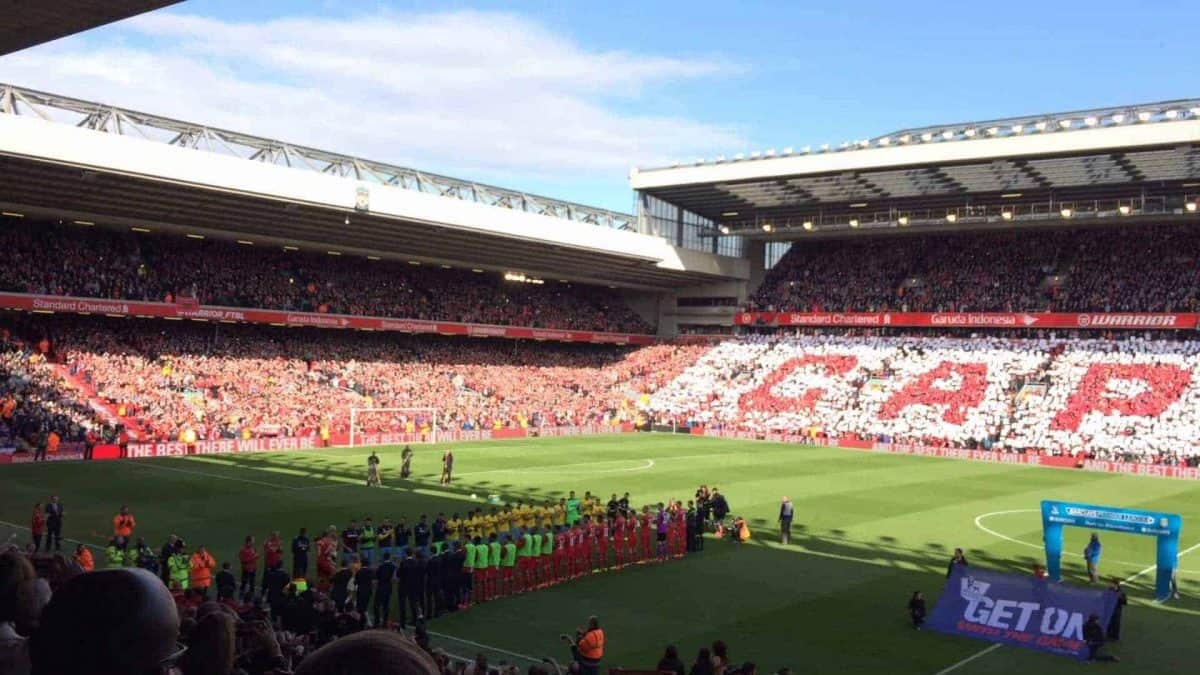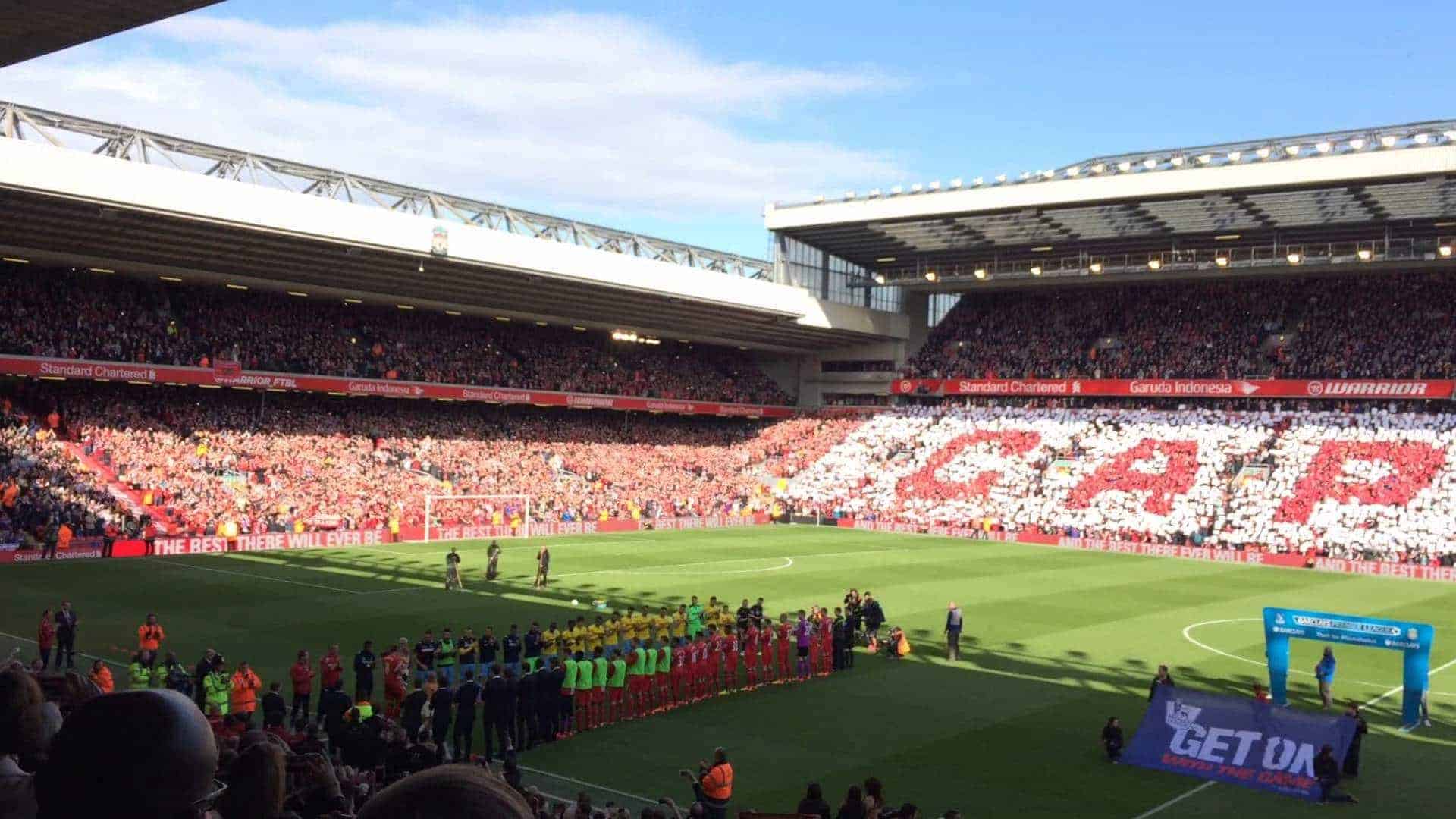 The Guard of Honour for Steven Gerrard has come and gone. His ultimate send off? A team-wide master class in entitlement, with Crystal Palace apparently having not been told that a Liverpool victory was supposed to be a mere formality.
With only one match left remaining in the 2014-15 season, Liverpool Football Club finds itself at a crossroads.
There is work to do at Anfield. The squad itself is clearly limited. While injuries to Daniel Sturridge, Jon Flanagan, and Jordon Ibe stunted the team's development this season, Gerrard's exit only adds one more to a growing list of glaring deficiencies.
The offensive attack was always destined to suffer some growing pains in Year 1 A.S. (After Suarez), but going into 2014-15, few expected the most expensive defender in club's history to perform so poorly.
Even fewer expected the young, surefire superstar attacking winger to do anything other than flourish in an increased role. The same suspect defense that plagued the club in 2013-14 reared its ugly head repeatedly this season—only now there was no high-octane offence to cover for mistakes. Last season's 4-3 victories were this year's 3-1 defeats.
As Gerrard moves to MLS, he leaves Brendan Rodgers and Co. with a void to fill paling in comparison to the one faced by reporters, bloggers, and shirt salesmen.
Simply put, Liverpool, for the first time in generations, finds itself facing an identity crisis.
Gerrard was so firmly entrenched as the face of the club both on and off the field, it will feel almost awkward to speak of anyone else as the Liverpool captain.
As a disappointing season winds down, who is poised to take Gerrard's baton and carry it into the next era of Liverpool football?
Also-Rans?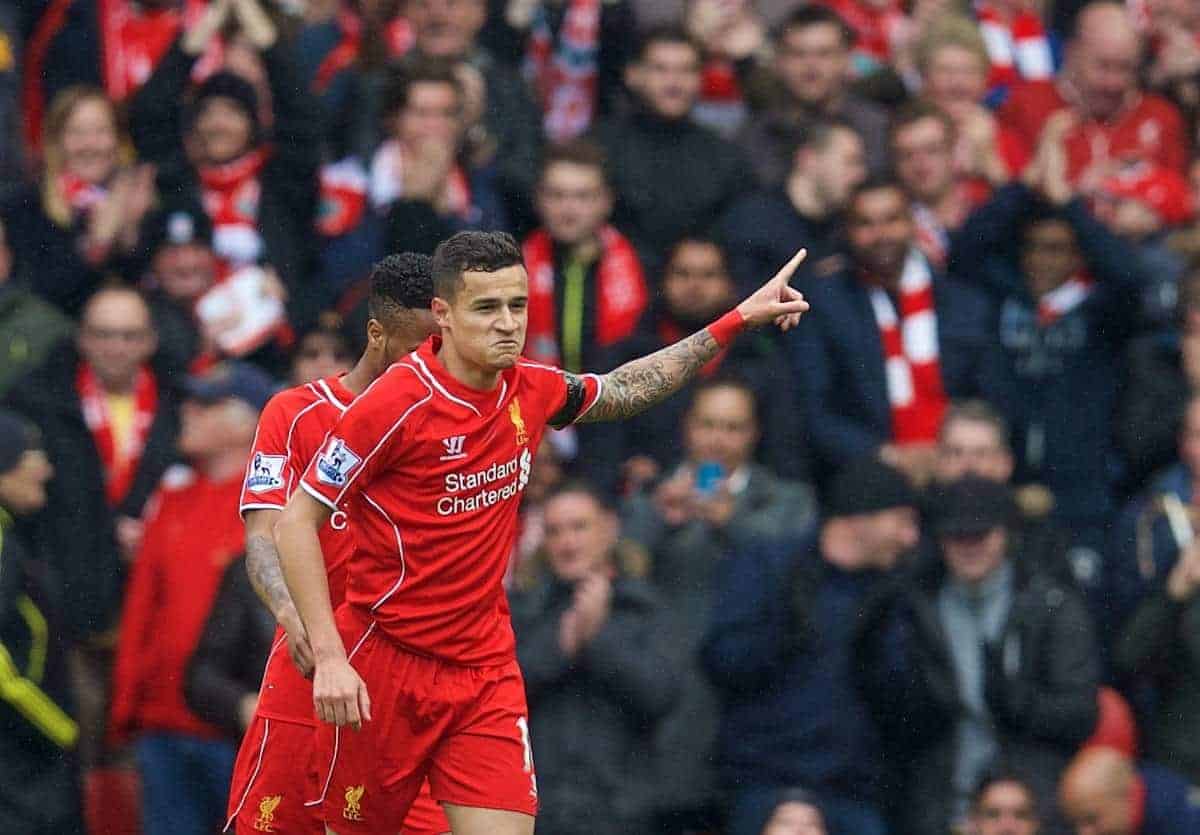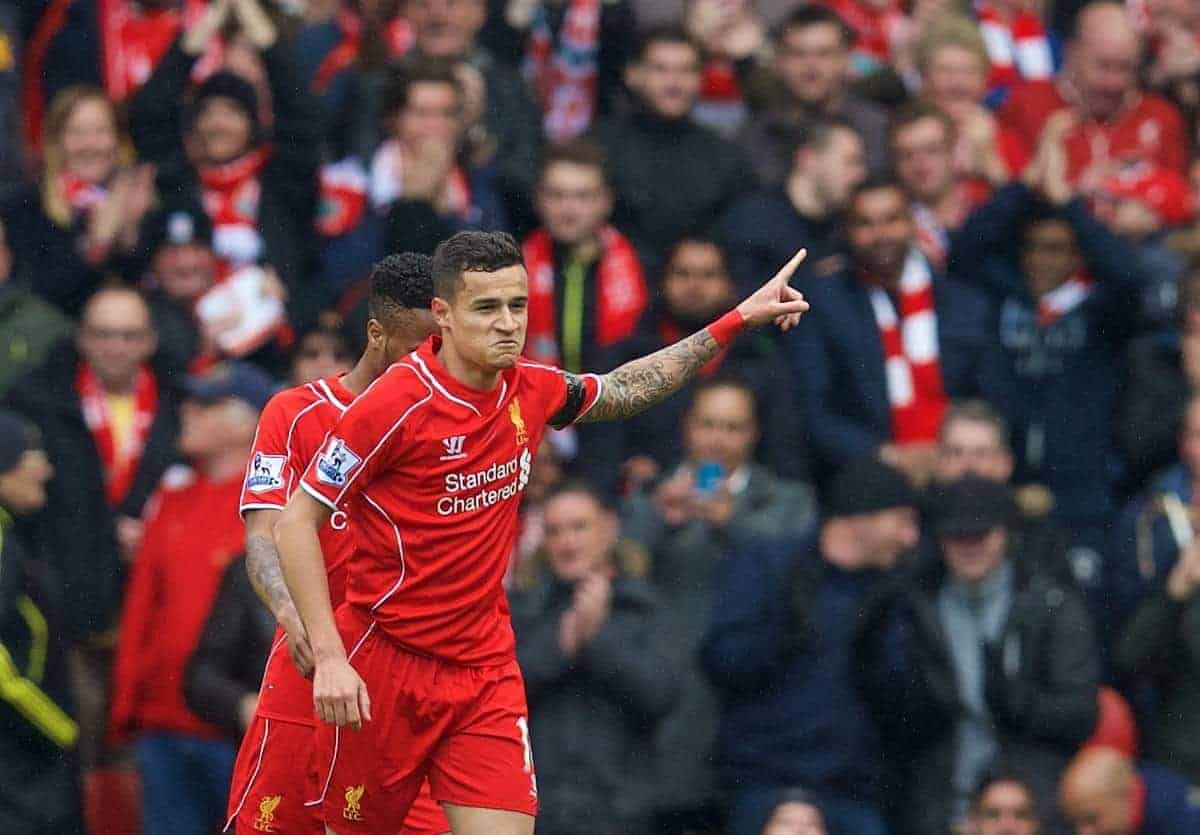 Many eyes will rightfully fall on promising young stars Philippe Coutinho and Emre Can, who did well to save face during a frustrating final third of the 2014-15 season.
Others will look to Raheem Sterling, despite transfer rumors and a suspect overall campaign that exposed him as a quality second or third threat, but nonetheless a player not ready to put a club on his diminutive shoulders.
Expected to take the next step forward after a promising 2013-14 season, Sterling was unable to generate the big moments that can transform a loss to a draw, or turn a single point into three.
He was absent at best in the dwindling moments of too many close or tied games, and will soon be loudly ramping up salary demands more suited to players able to produce magical moments that can tack on an extra six or seven points to a club's total come season's end.
While his potentially impending departure makes the point increasingly moot, Sterling's recent performances demand that he be viewed as more of a quality building block than a saviour for a new generation of fans.
Instead, let's consider other established candidates who might inherit Gerrard's spot as the face of Liverpool Football Club.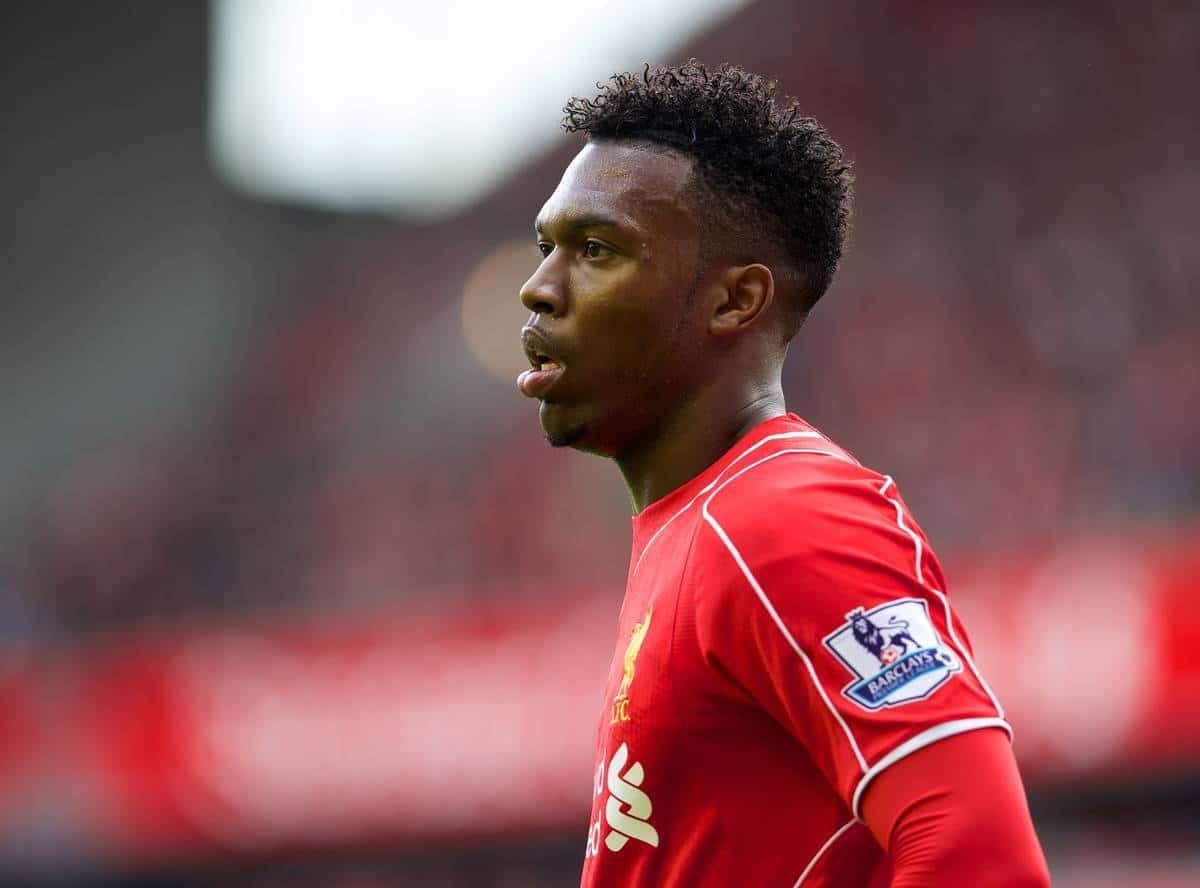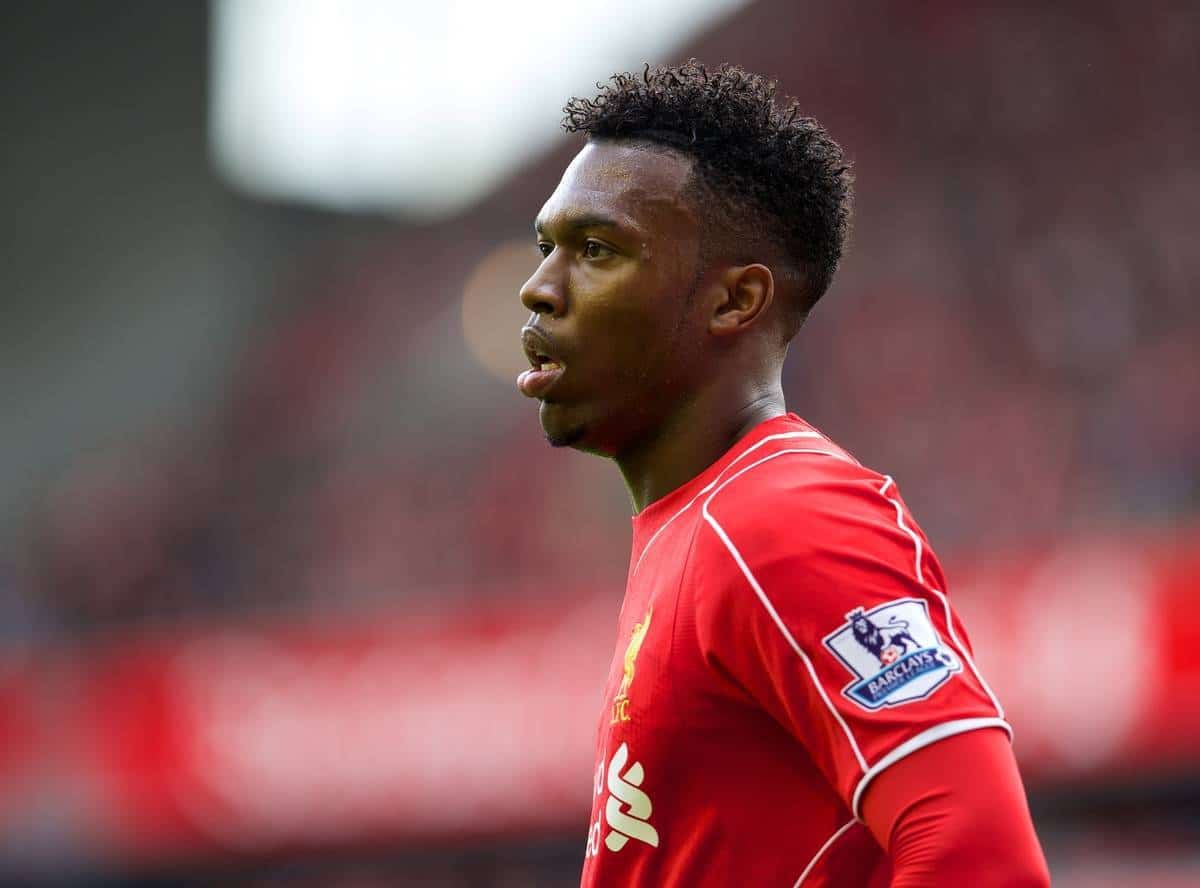 The 2015 campaign for Daniel Sturridge could be considered "lost" only to the brightest of Kop optimists, as his injury issues instead look to be more of a career-long trend for a player who at times flashes brilliance and composure, but struggled to fit into the flow of the 2014-15 matches he was fit enough to play in.
When Sturridge found his touches, too often there was one too many, as he seemed desperate to make a quantitative impact during his fleeting moments on the pitch.
Sturridge was able to flash a savvy striker's nose for the ball, and his near-miss on a back heel against Spurs would have been one of Liverpool's top moments of the season had it not struck the post.
He flashed energy and conviction, and was still able to notch four goals, but was unable to truly work his way into an ever-evolving scheme and he was often left with the ball at his feet against the flow of play.
His only option at times was to take on multiple defenders from poor angles, as there was little supporting help and his runs to receive passes were either mistimed or awkward in shape.
A healthy Daniel Sturridge in the 2015-16 would bring a massive boost to the attack at Anfield, even if he may never develop in to the year-round goal-scoring, Suarez-replacing force the club and its fans had hoped for.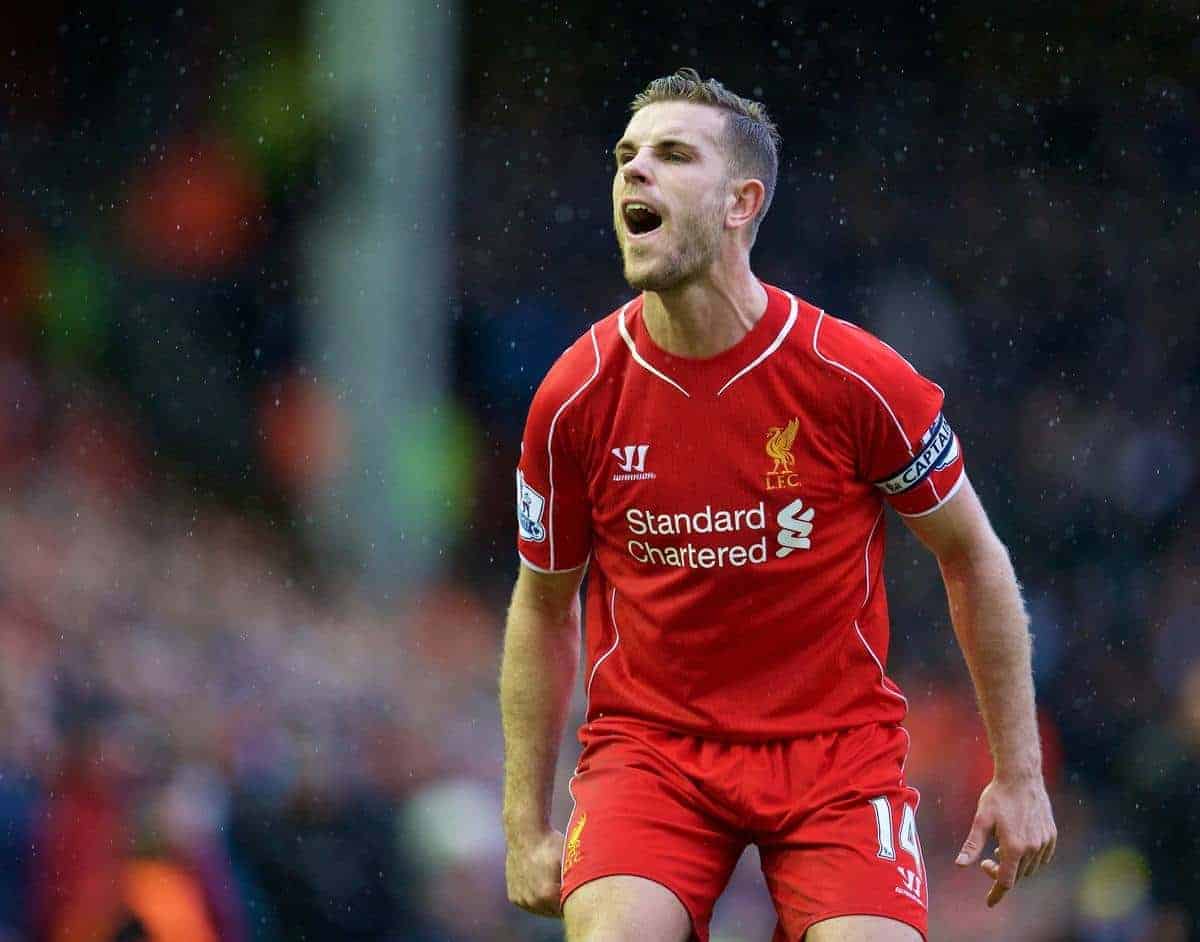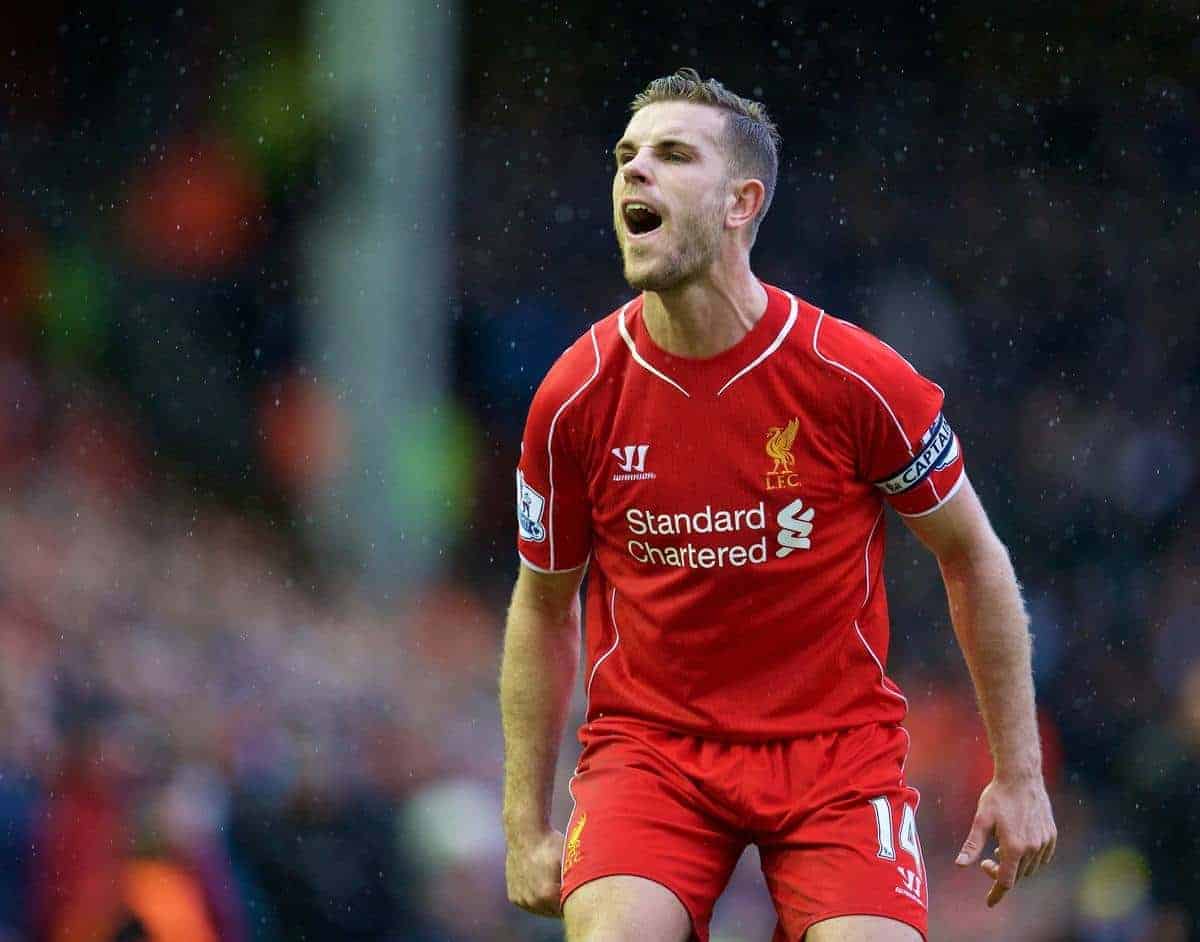 The heir to the skipper's throne produced several jaw-dropping moments in 2014-15.
Everyone talks about his strike against City, but the through-ball to Sterling to open the season against Southampton was one of the best passes of the year by any Premier League player.
The vision and weight on the ball demonstrated rare quality, providing sturdy hope that some of Gerrard's talent has rubbed off on his midfield running mate.
Henderson is a good player who could grow to be very good or even great, but the fact remains that the next Gerrard should play nothing like Gerrard at all.
The similarities possessed by Henderson to Gerrard's role and strengths will only add unnecessary pressure to the young midfielder. Already vice-captain, Henderson will be kept more than busy as he picks up increased slack in the midfield and during the post-match interviews.
Henderson possesses the quality and the desire to play at Anfield for the next decade-plus, but to suggest that he has the ability to step in and replace an icon is simply not realistic.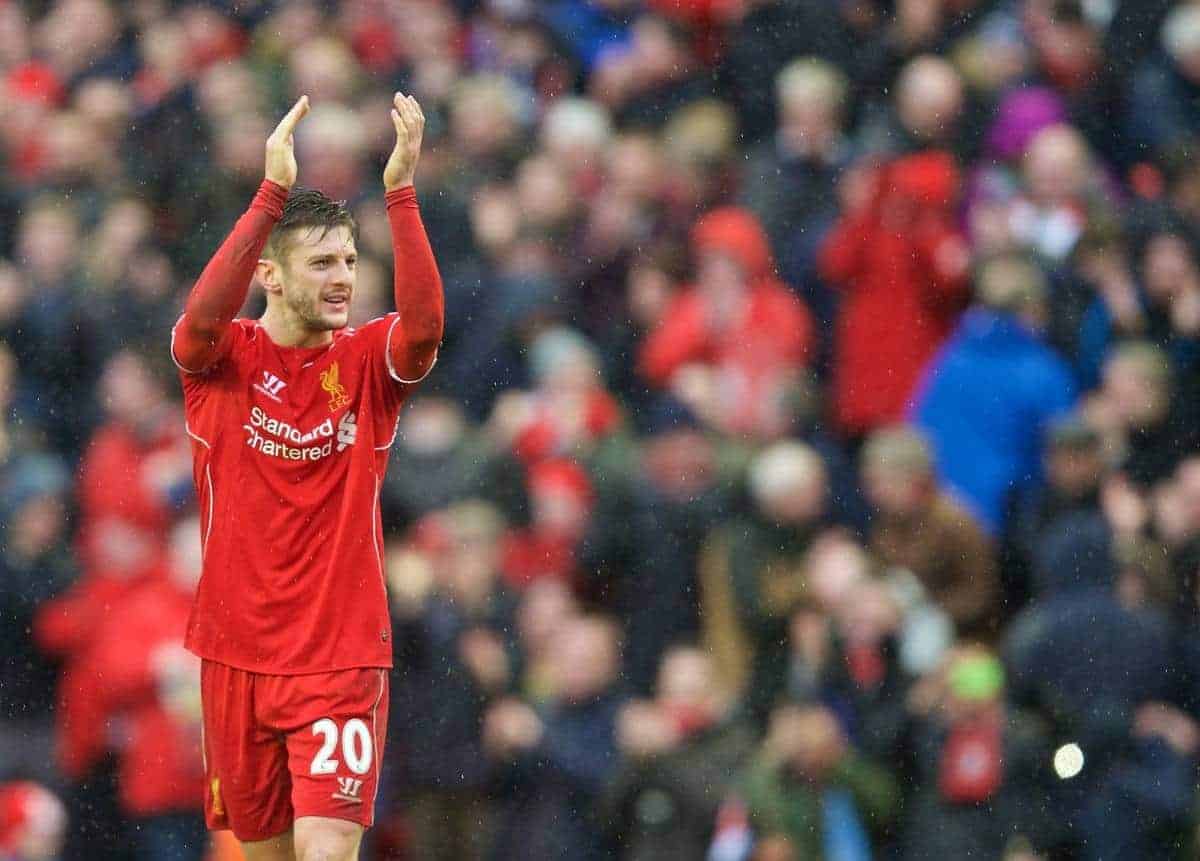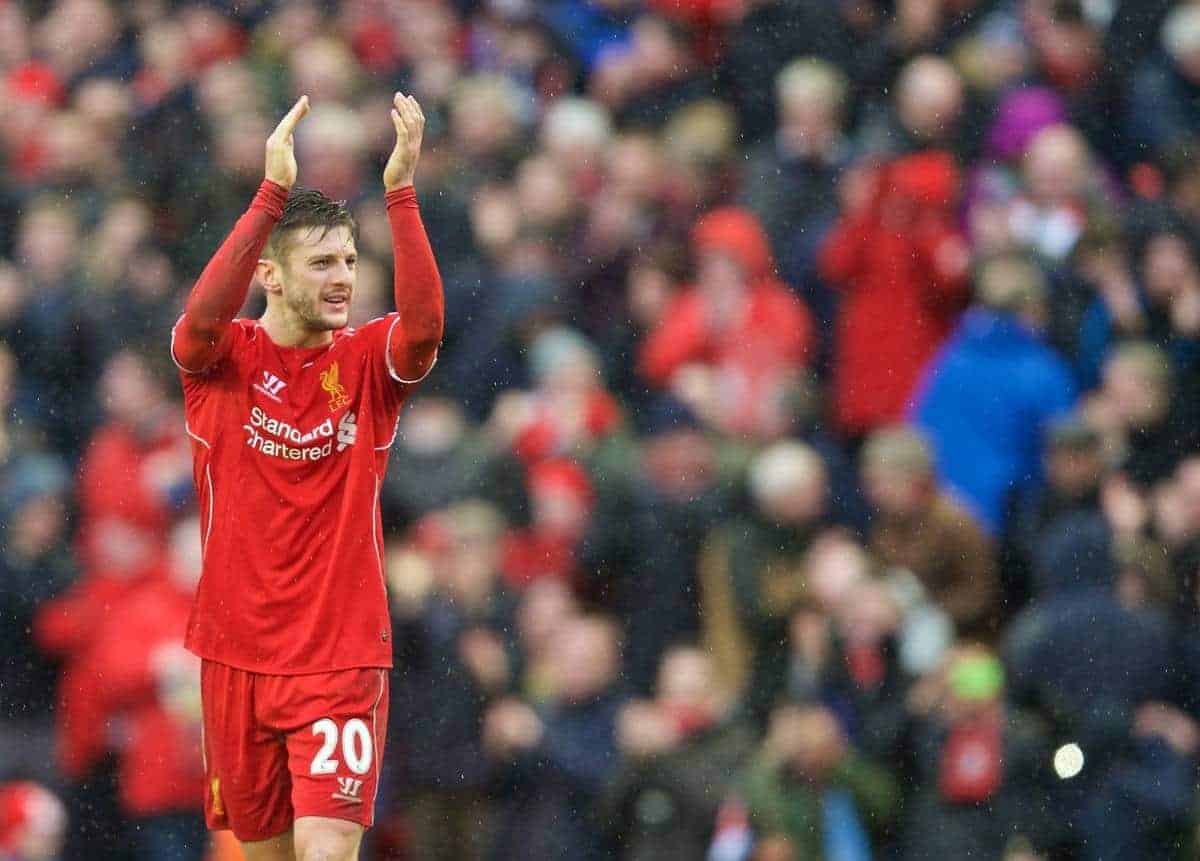 Lallana may come as a surprising candidate to inherit Gerrard's place as the face of Liverpool, but he represents exactly the type of player the Kop must embrace over the next several seasons.
He shows flashes of elite quality (see his first goal for Liverpool against West Brom) and his work rate is unquestioned.
His goal against Swansea was no accident; his constant hustle and endless running was always bound to pay off in grand fashion.
While Lallana's overall play may still be rough around the edges, his high energy and selfless style will undoubtedly win over the fan base and serve as a constant reminder that fully committed players are as much a part of trophy-winning teams as superstars.
Lallana may never be one of those superstars, but he is unquestionably a high-calibre building block who can serve as an energetic cog to help the team play attractive football while developing into a consistent contender.
Brendan Rodgers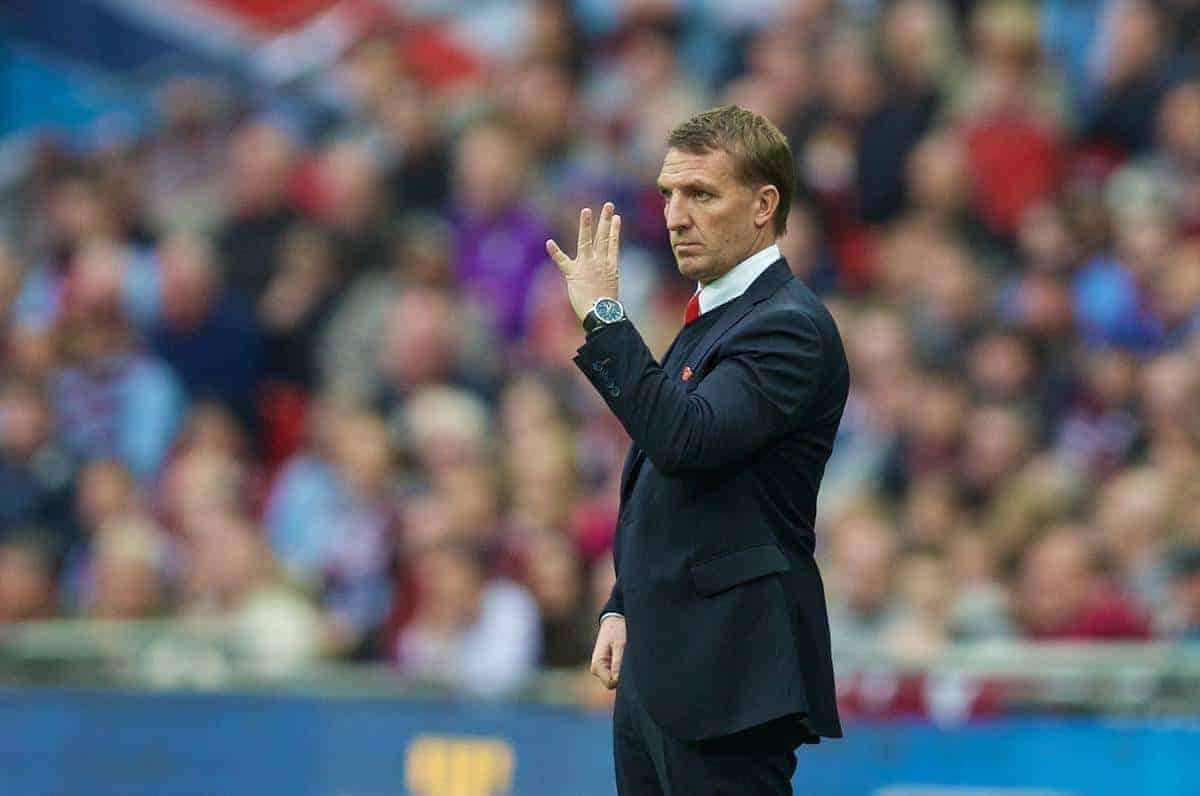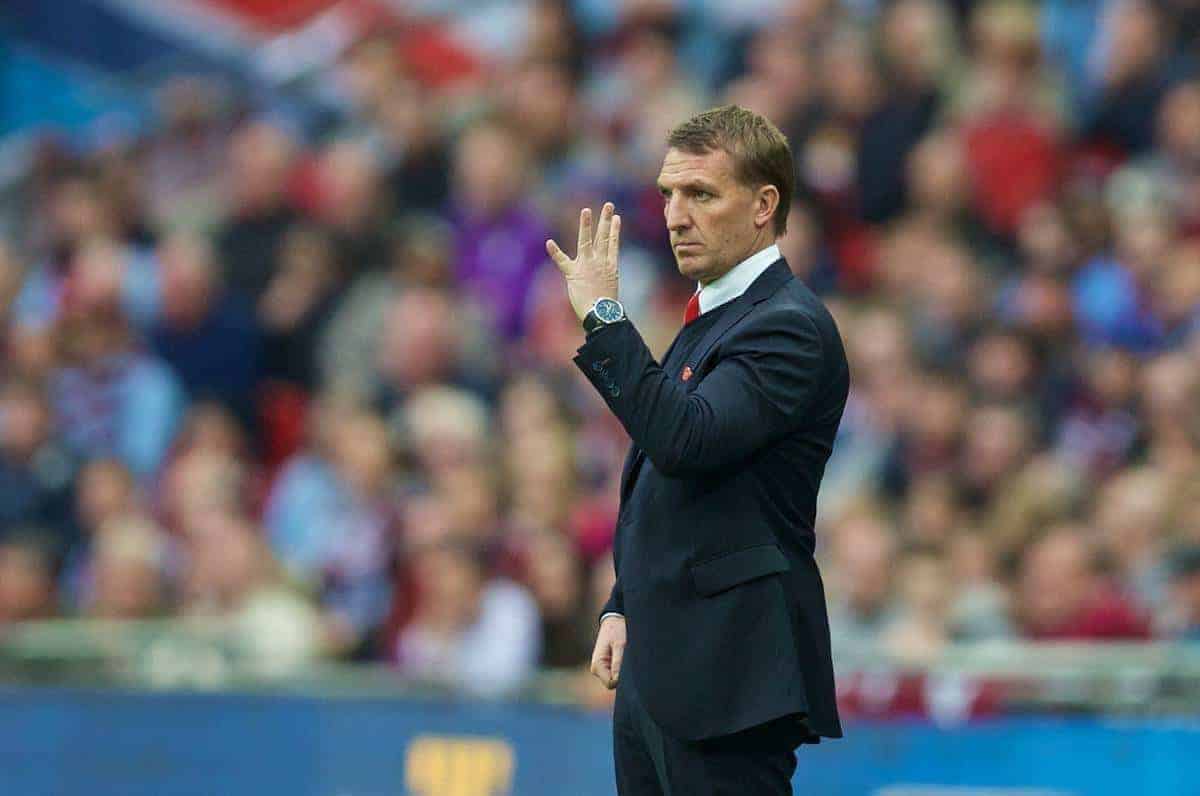 Difficult as it may be for supporters to admit that their club is entering a transition phase, one must consider that the top of the 2014-15 table is made up of teams who all have multiple true mega-stars at key positions.
As Liverpool searches for true replacements for Suarez and now Gerrard, fans can at least take solace in the fact that there are multiple players already wearing red who could jump to stardom as early as next season.
In the meantime, however, the Reds must establish a true face of the team that can help present a unified front to both the fans and to outside players looking at the club as a potential destination in the coming offseason.
In the absence of a superstar, a club's identity must exist at a higher level.
Though he has not yet realized ultimate success on the pitch or shown a Jose Mourinho-like desire to become a walking soundbite off it, Rodgers must be the next face of Liverpool Football Club, and FSG must act quickly to support the manager—or risk a full-scale identity crisis at Anfield.
This is not a choice made by default; 100% full support from ownership will instead further empower Rodgers to make any changes he sees fit and then stick with them, and to allow the Liverpool system to take centre stage until the next Suarez arrives.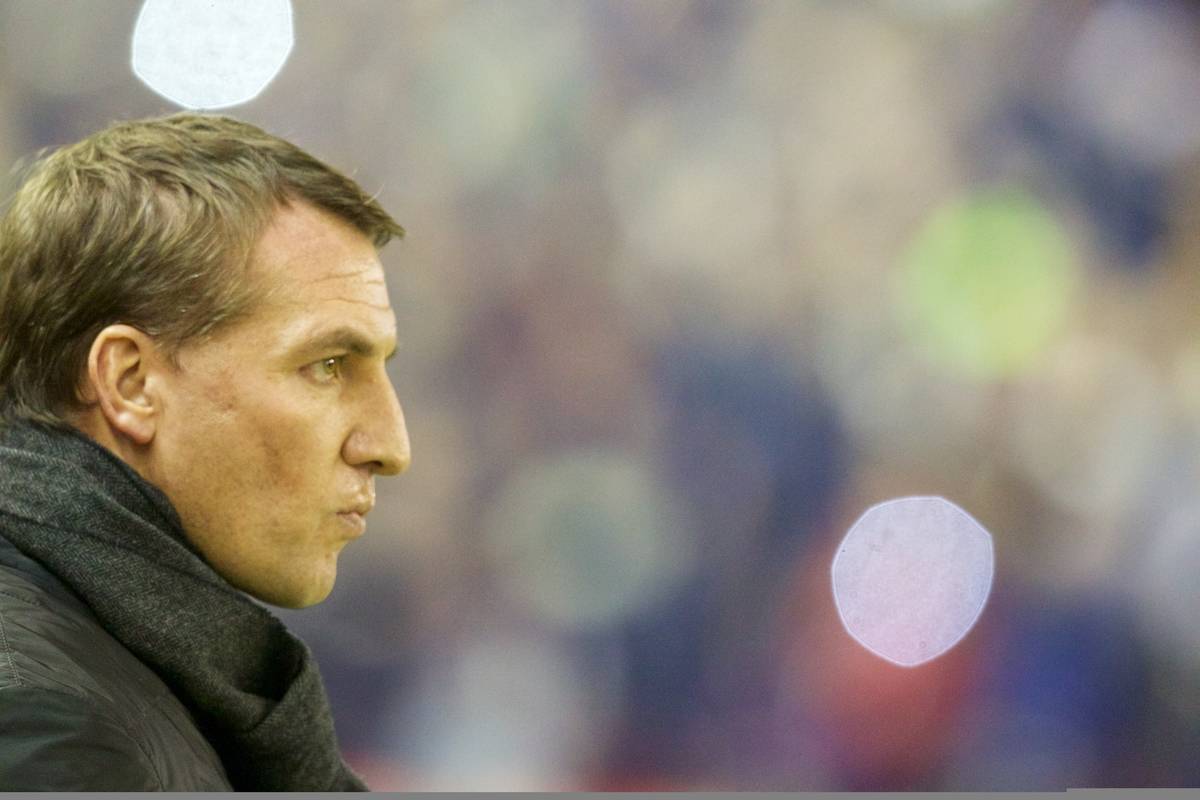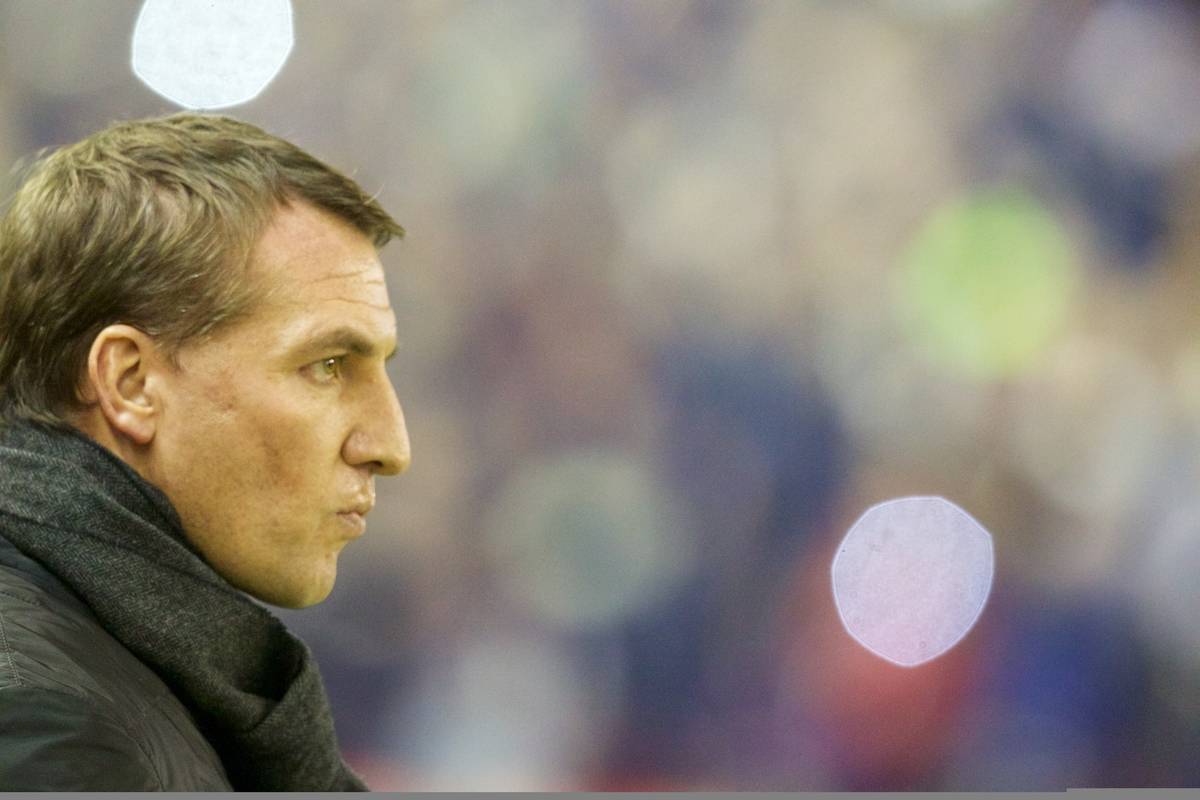 Rodgers has taken his fair share of lumps, many of them well-earned.
His oft-discussed switch to a 3-4-2-1 was a brave stroke of genius, and the switch helped the team gain results that propped up the point total and kept 2014-15 from being a total failure, but his itchy sense to move back away from it was somewhat disturbing.
Other teams began catching up to the system as a whole, of course, but it was the lack of total commitment to the relatively-proven new system that many found troubling.
Other ill-fated tactics, such as often giving the completely overmatched Rickie Lambert the role of equalizer in late game deficits, certainly tarnished Rodgers' image this season in the eyes of fans, but the manager's resolve has nonetheless been admirable.
He has consistently steadied the ship amongst a storm of almost incomprehensible highs and lows over the past 18 months alone.
The club has little choice.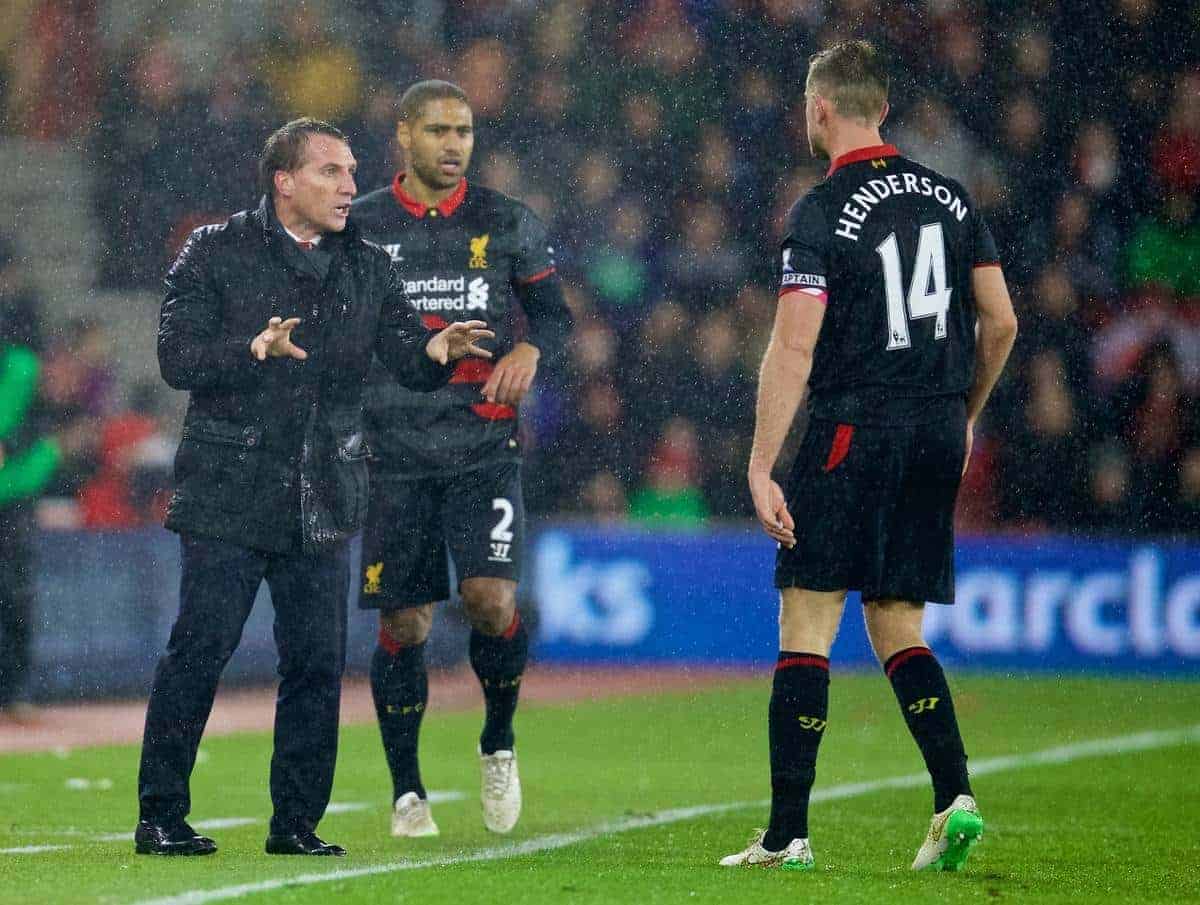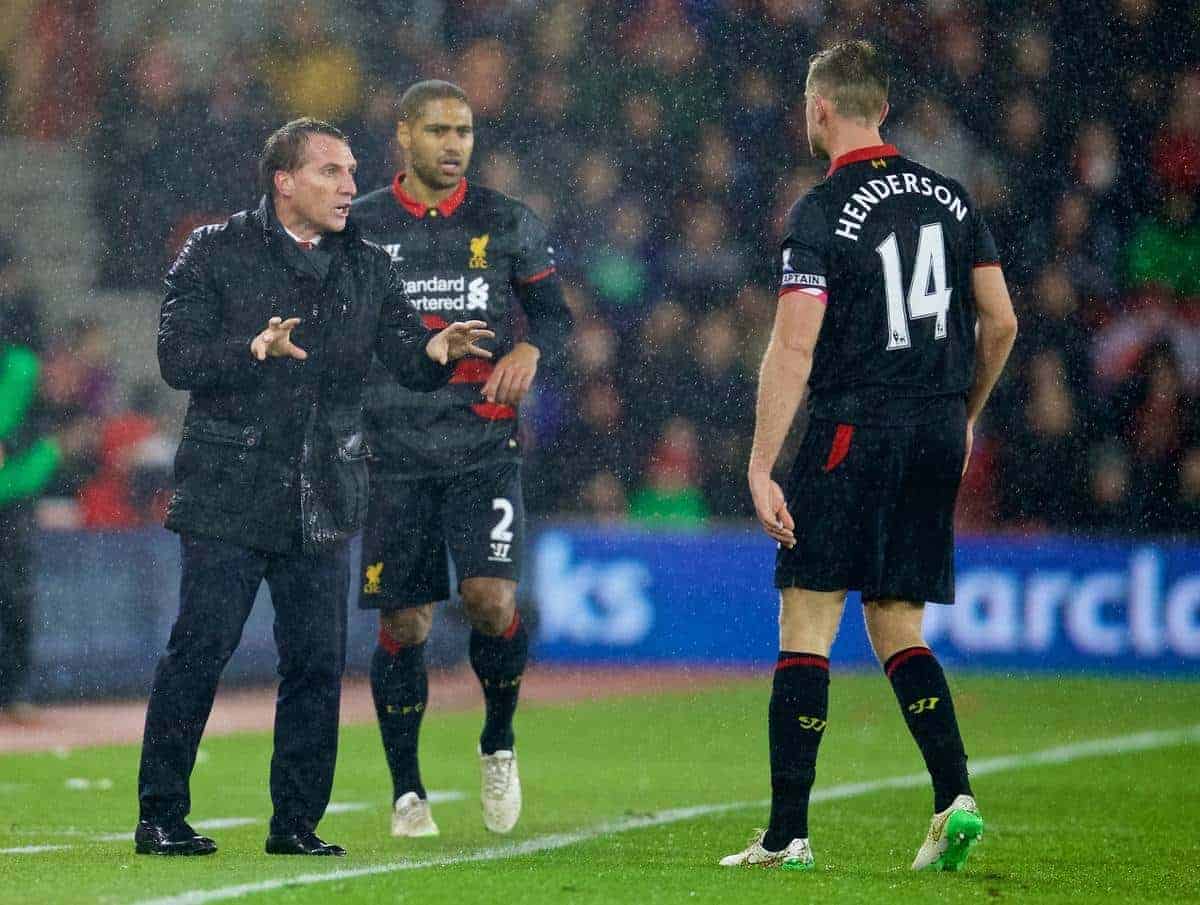 Forcing a young player like Henderson into the role of The Next Great Red before he is ready could come at a detriment to the player and the team as a whole.
The club is simply further away from consistent contention than Kops are willing to discuss, and it must be realized that last season's results required an historic run from one of the five best players on the planet.
The club can get back there—and stay there—but there is actual rebuilding to do in the meantime to go with the rebranding.
And if Brendan Rodgers is going to be tasked with much of the rebuilding process, it must be his face plastered on programs and posters alike as Liverpool's identity moves away from being Steven Gerrard's Football Club and back to being Liverpool Football Club.
Do you agree that Brendan Rodgers should be the next face of Liverpool Football Club? Let us know in the comments below.