Following Liverpool's 2-1 victory over QPR in the Premier League, Jack Lusby selects five talking points from an invaluable Reds win.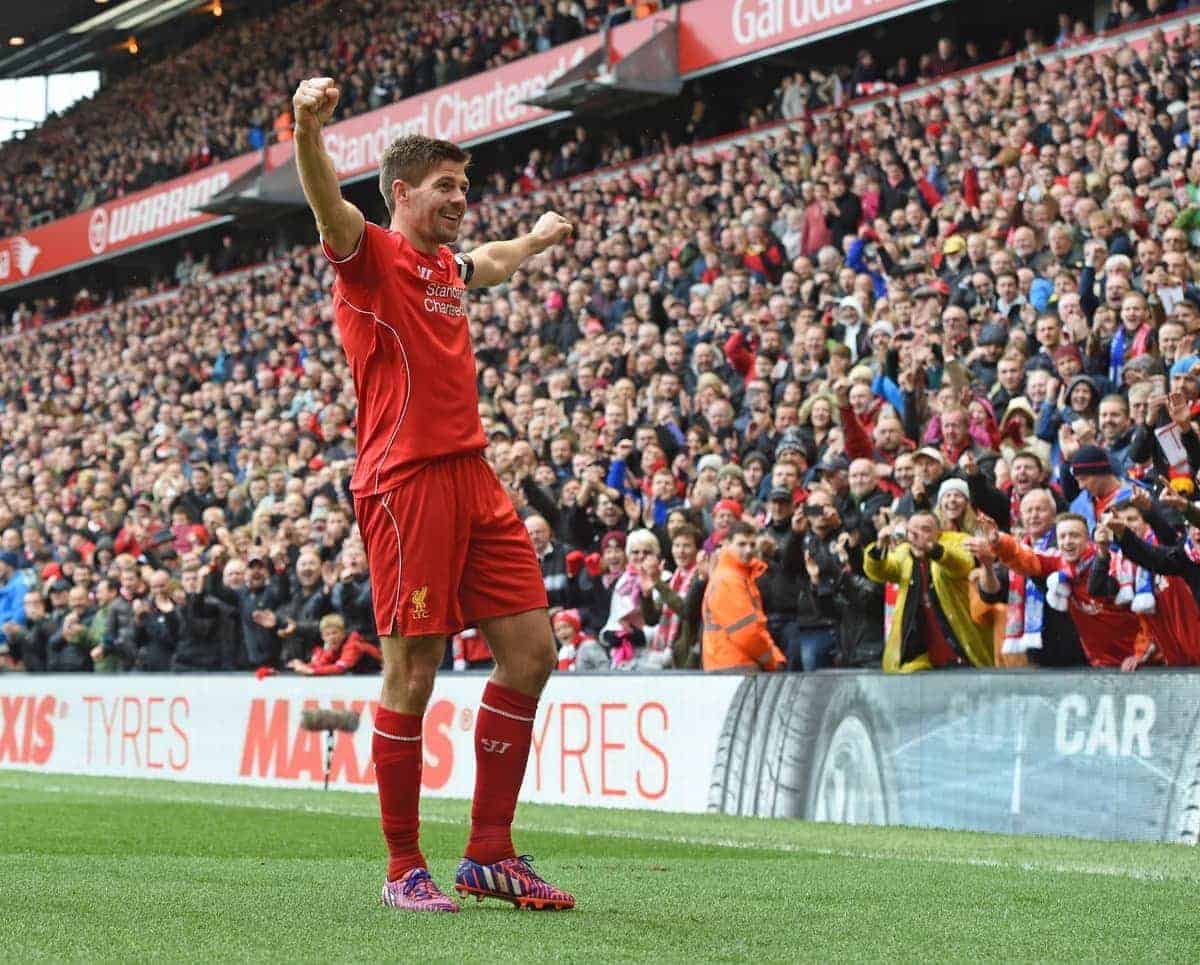 After a long run of miserable form and performances, Liverpool finally gained three Premier League points with a 2-1 home victory over Queens Park Rangers.
With QPR facing relegation, they put up a fight at Anfield, and the troublesome Leroy Fer cancelled out Philippe Coutinho's well-worked opener in the second half.
Steven Gerrard then saw his penalty saved by goalkeeper Rob Green, but sealed the three points late on, heading home Coutinho's corner—his relief was magnified around Merseyside.
But what did we learn from this win?
Here are five talking points from Liverpool 2-1 QPR.
Brendan Rodgers Gets it Right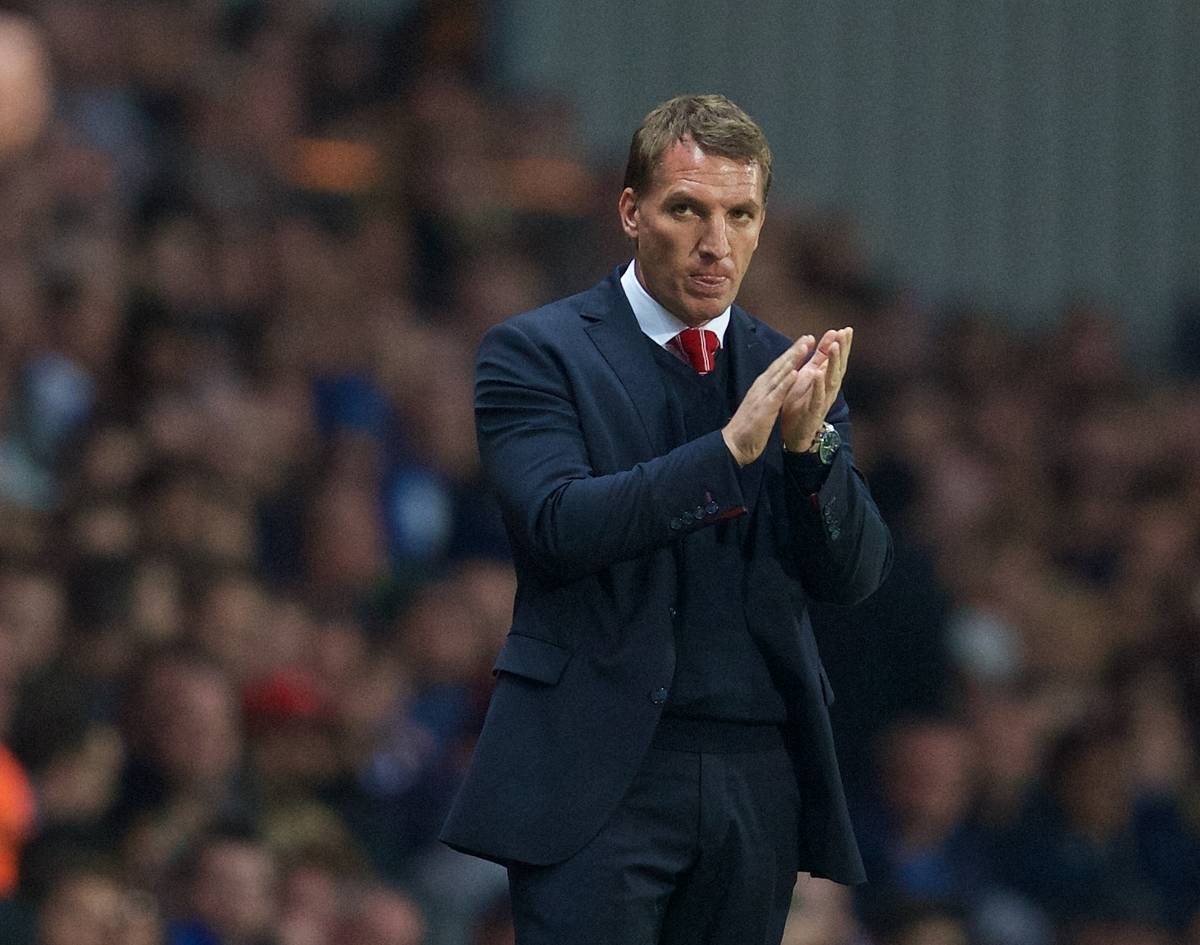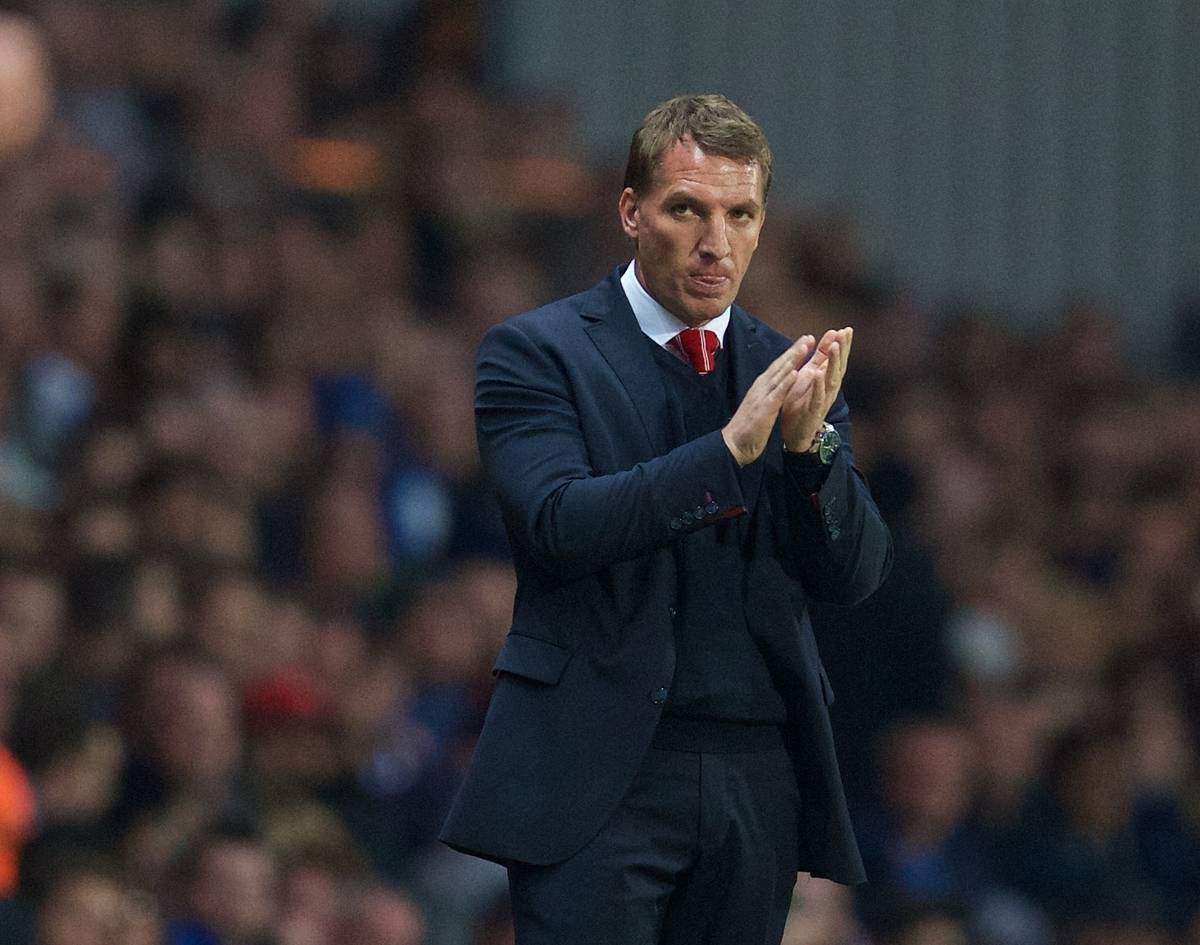 Ahead of the game, Brendan Rodgers' team selection seemed a dismal, unimaginative affair—with Joe Allen, Mario Balotelli and Jordon Ibe dropped, and Gerrard, Rickie Lambert and Adam Lallana taking their place.
Out went youth, in came experience, but this seemed far removed from the way for Liverpool to progress in their last four games of the season.
Nevertheless, and after coming under considerable criticism in recent weeks for his rather negative approach to games, Rodgers saw his tactical approach pay off on Saturday.
Lallana's role on the left-hand side of the front three saw him dictate with assurance, and the midfielder's understanding with Lambert was useful—building from this, Liverpool got themselves into good positions time and again.
On an afternoon where a juvenile 'Rodgers Out, Rafa In' banner was flown over Anfield, the under-fire manager proved he still has fight in him yet.
Steven Gerrard Prevailed, But Lack of Match-Winners Evident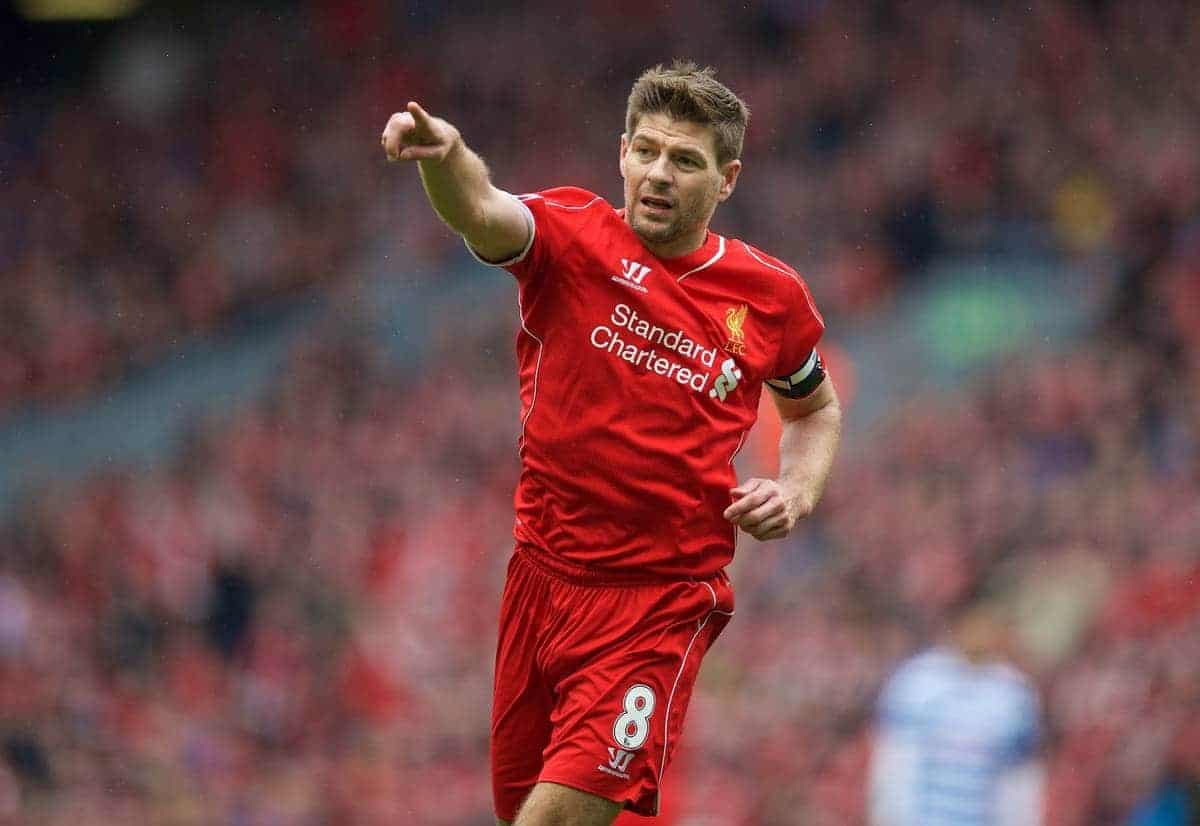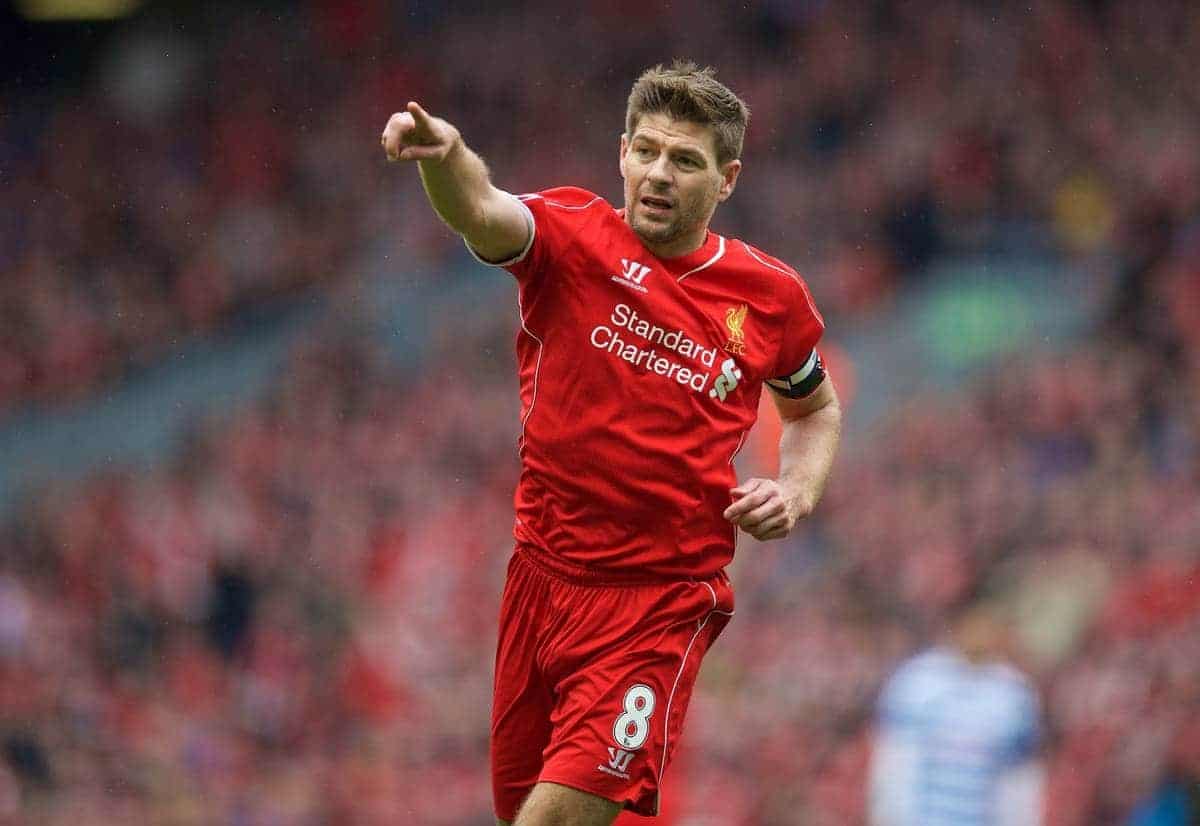 Despite Rodgers' tactical outlook effectively nullifying what should have been a defiant QPR for much of the game, the manager was let down with regularity by a lack of individual composure from his side.
Lallana, Raheem Sterling, Jordon Ibe and Dejan Lovren all missed chances when, in some cases, it was easier to score, and the Reds could have finished the game with four or five goals.
Even Gerrard took a penalty miss to spur him into match-winning mode, with his header eradicating any disappointment that would have surrounded a stalemate.
But Gerrard's upcoming departure heralds a worrying time for Rodgers in that his squad has very few match-winners. Coutinho may well be the only other proven candidate at present.
Rodgers must take this late victory as a prompt, and look to foster some match-winning spirit with the addition of some experienced signings this summer.
Rickie Lambert a Better Fit Than Mario Balotelli?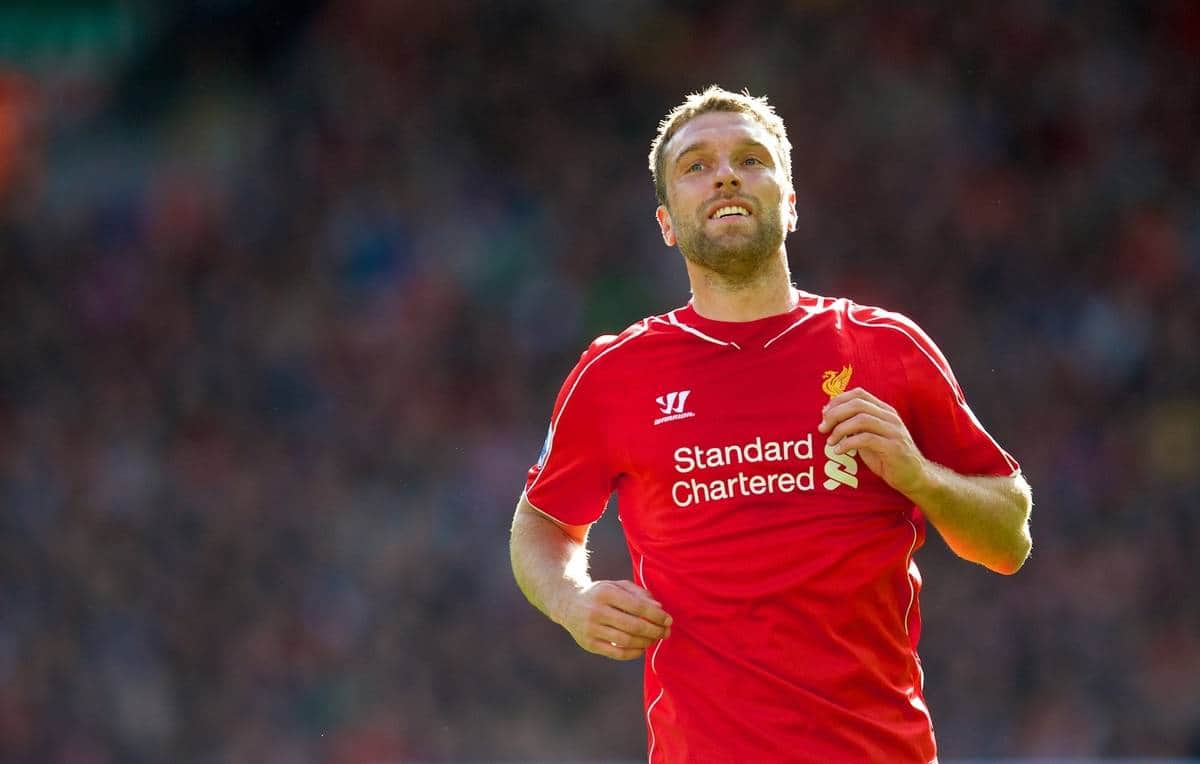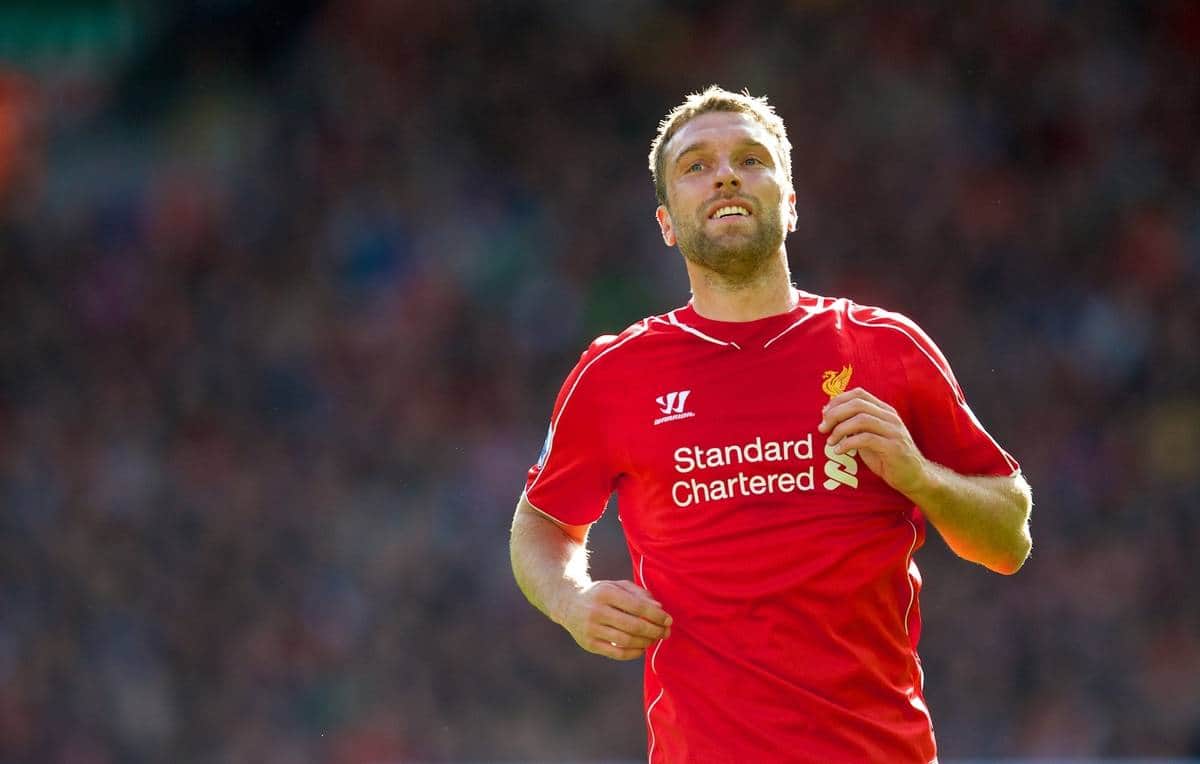 With Balotelli suffering a foot injury ahead of the game, Lambert was given a plum chance to impose himself on Rodgers' first team with four games of the season to go—perhaps when it would have been wiser to give a younger player the chance, given his season's record, with Jerome Sinclair and Samed Yesil lining up.
Happily, Lambert impressed with a performance full of intelligence and endeavour.
As mentioned, the 33-year-old benefited from an intuitive partnership with wide-midfielder Lallana, utilising his strength and passing ability to combine with his former Southampton teammate, as well as Coutinho, Sterling and Jordan Henderson.
Lambert's quality was perfectly evidenced by his pass for Coutinho's opener—he kept his head up, anticipated the move and weighted the ball expertly.
It's hard to imagine Balotelli making that pass; more likely he would have blazed a shot over the bar. Lambert is seemingly a striker more in fitting with Rodgers' ideals at Liverpool.
Rickie Lambert made more key passes (2) and had more shots on target (2) today than Mario Balotelli did in the last two games combined. #LFC

— Jack Lusby (@jacklusby_) May 2, 2015
The lone striker system is still not the way forward for Liverpool, and Lambert is not a long-term option for Rodgers, but the striker proved his worth in a comfortable Anfield display.
Adam Lallana Proves a Valuable Option in Midfield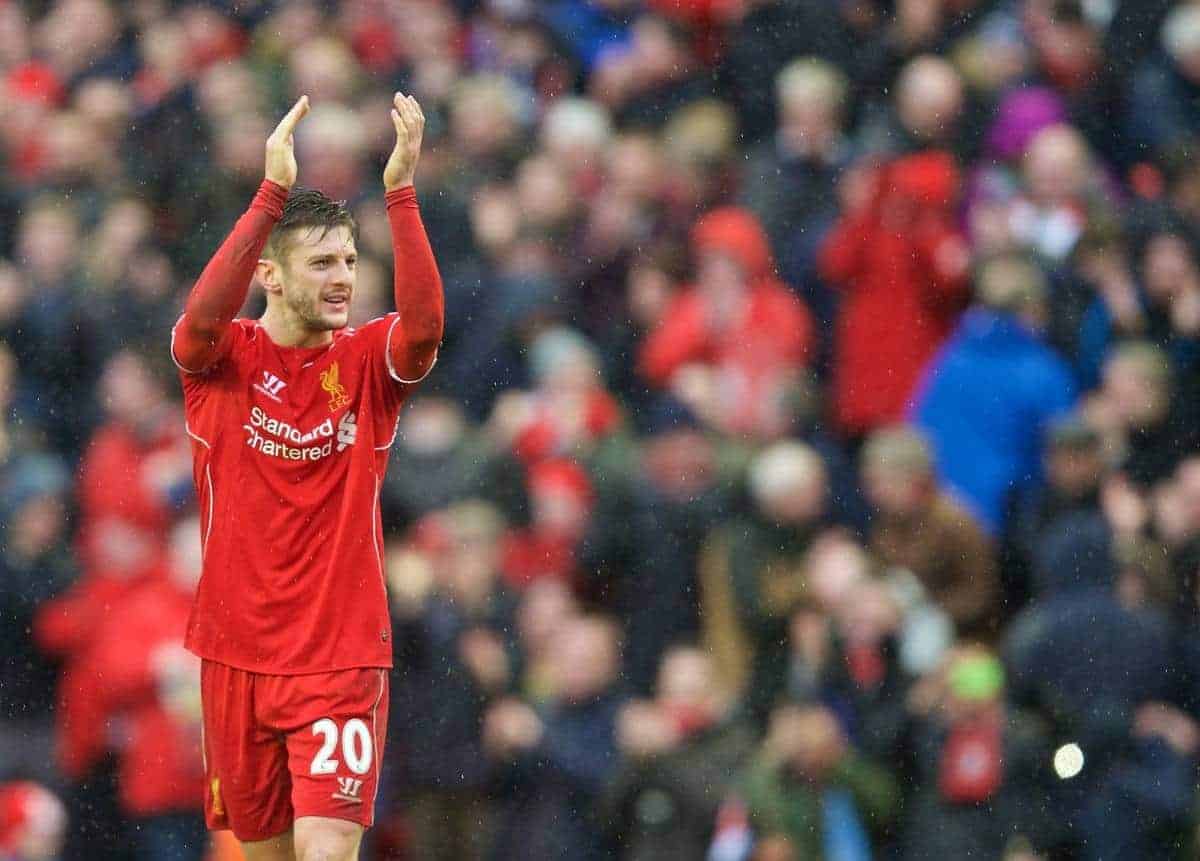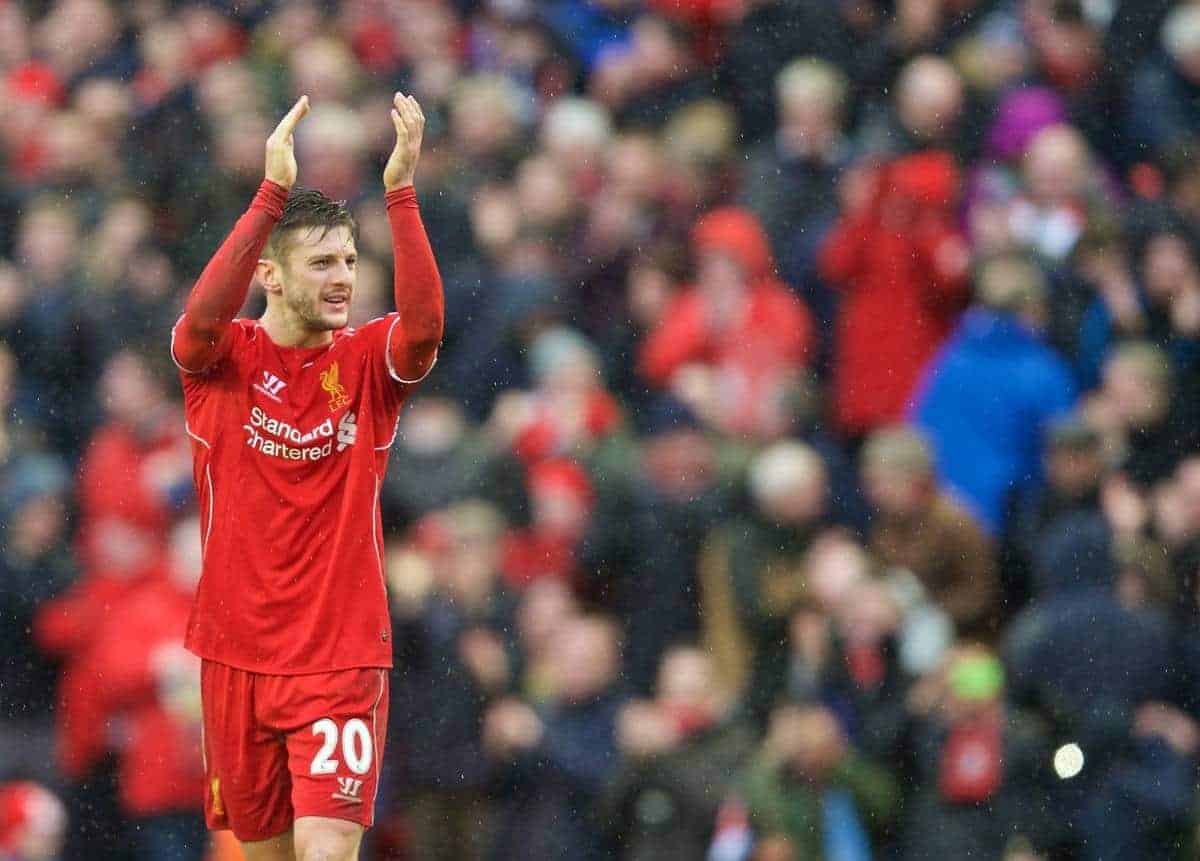 Ibe has struggled for form since his return from a six-week injury lay-off, but it is often forgotten that he is just 19 years old, and not all players will progress and adapt as swiftly as Sterling—the winger should be a key option for the future, but not one to be solely relied upon.
Luckily, then, in his place came a player who boosted Rodgers' front line with a welcome finesse. That player was Lallana, of course.
Often criticised for taking too long on the ball, for his lack of genuine pace and for not having lived up to his exorbitant £25 million price tag, Lallana is first to admit he has had a season to forget for Liverpool in 2014/15.
But he remains a player Rodgers has great faith in, and this was somewhat repaid at Anfield on Saturday—Lallana provided a cultured link between midfield and attack, particularly thriving when given space to roam and dictate play.
In front of goal, of course, he still needs to improve. It remains a worry, also, that Lallana can't seem to keep up his performance levels for a full 90 minutes—he was replaced by Ibe on 67 minutes, after tailing off.
Nevertheless, Lallana's return from injury will bolster Liverpool's late-season run.
Raheem Sterling Struggles Again Post-Interview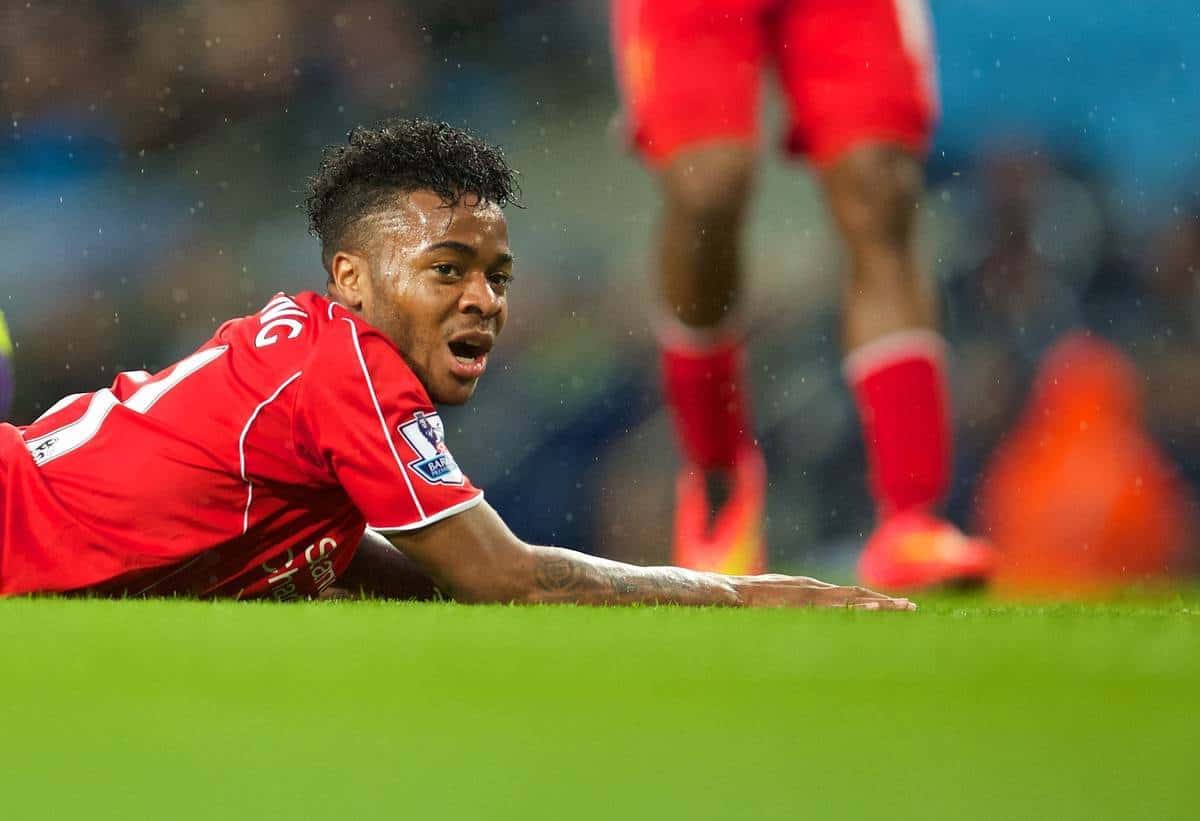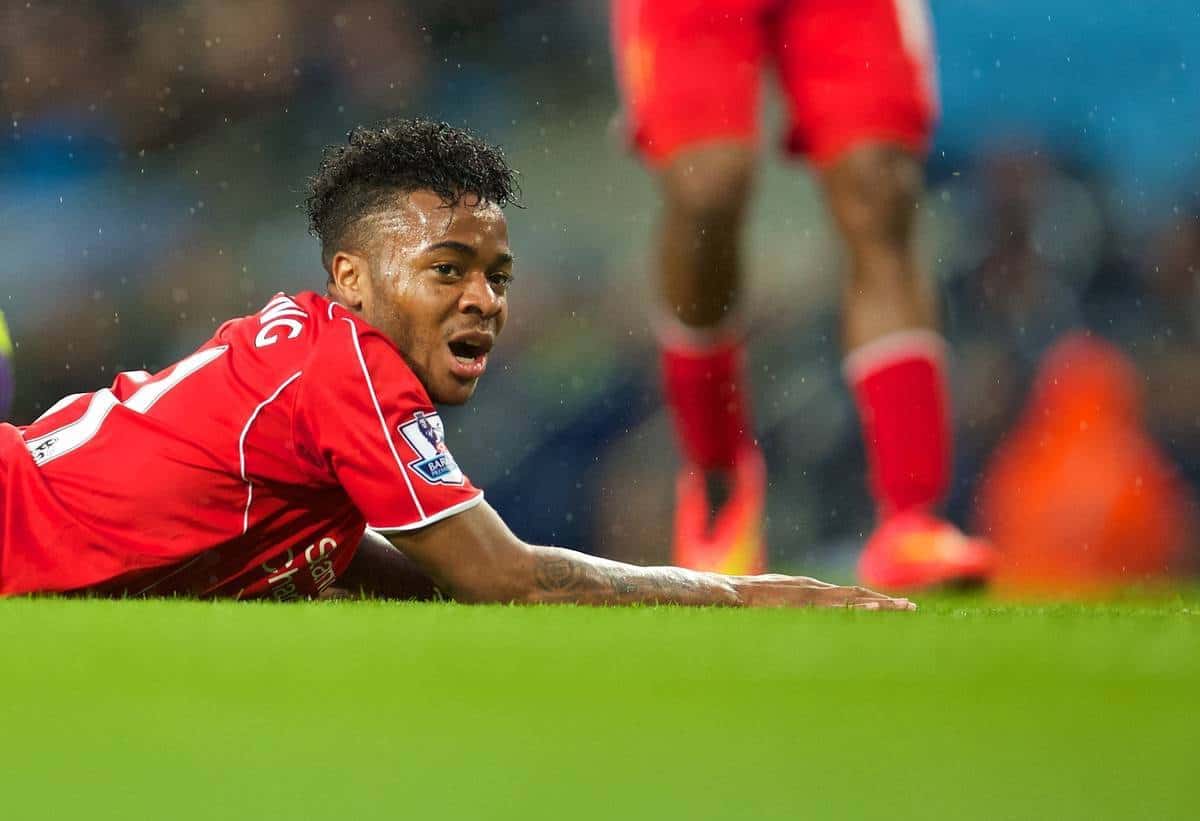 Sterling's ill-advised BBC interview has made him the headline act in Rodgers' side at a time when he really should be keeping his head down—the 20-year-old continued a dismal run of form with an abject display against QPR.
Continually overshadowed by the majestic Coutinho, Sterling is somewhat of a sideshow. He enjoyed some impressive work in the build-up and with Liverpool on the counter, but he was far from the devastating attacking outlet that he has been known to be—his point-blank miss typified this.
Failing to complete even one attempted dribble at Anfield highlights his diminished role.
There are shades of the jaded final season of Fernando Torres at Liverpool in Sterling at present.
If he's hoping for a six-figure mega contract with the Reds at the end of the season, or with one of Europe's big-hitters, he should be performing to a much higher standard than he is.
Statistics via WhoScored.
Who was your Liverpool Man of the Match from the win over QPR? Let us know in the comments below.