As Liverpool face a serious evaluation of their current transfer strategy this summer, Jack Lusby suggests FSG follow the Sevilla model.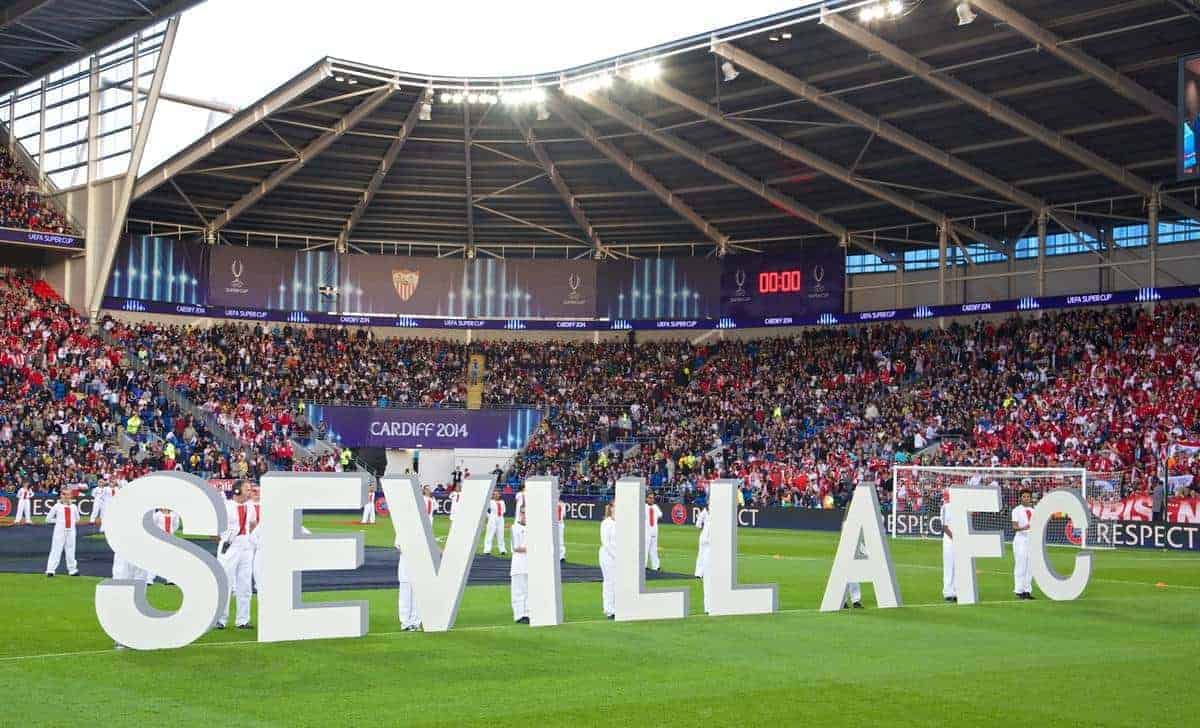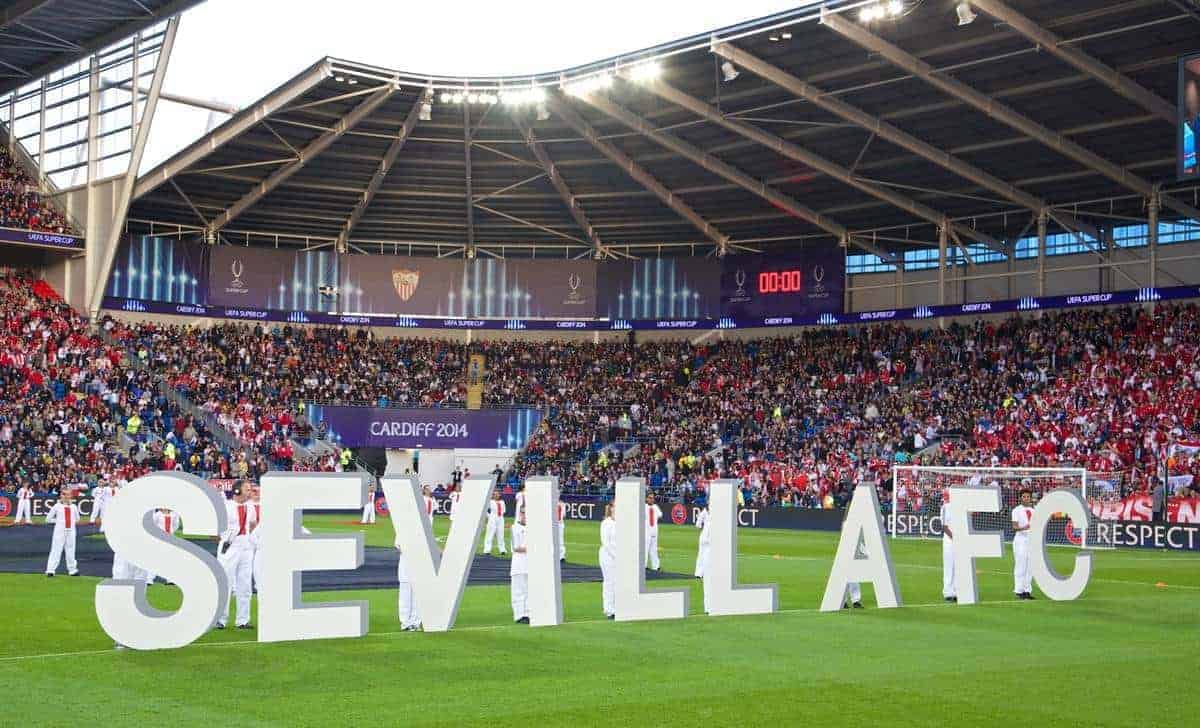 Brendan Rodgers will face Liverpool owners Fenway Sports Group next week for a review of the 2014/15 campaign and an assessment of his position as Reds manager.
Reportedly on the agenda at this Boston meeting is the club's transfer strategy, with Rodgers' failure to coax performances from last summer's big-money signings a key issue.
Rodgers' transfer history is far from the 'Moneyball' approach that made owner John W. Henry famous with the Boston Red Sox.
Liverpool clearly need a change and if, as Rodgers puts it, the manager is "150 per cent certain" to remain in charge, this must come in the transfer market.
Liverpool's model needs tweaking, and there are plenty of successful ones around to look to adopt this summer.
The exploits of La Liga side Sevilla – and their director of football, Monchi – should be the prime candidate.
Measured Recruitment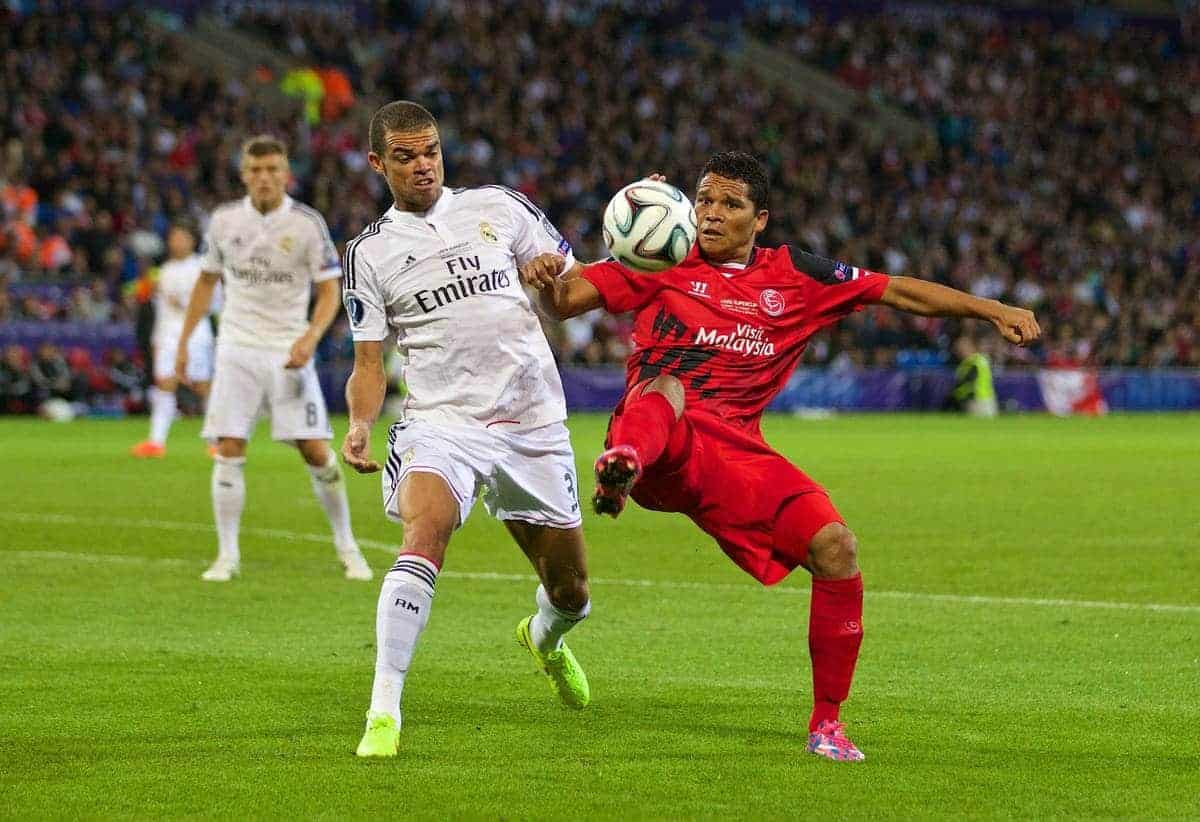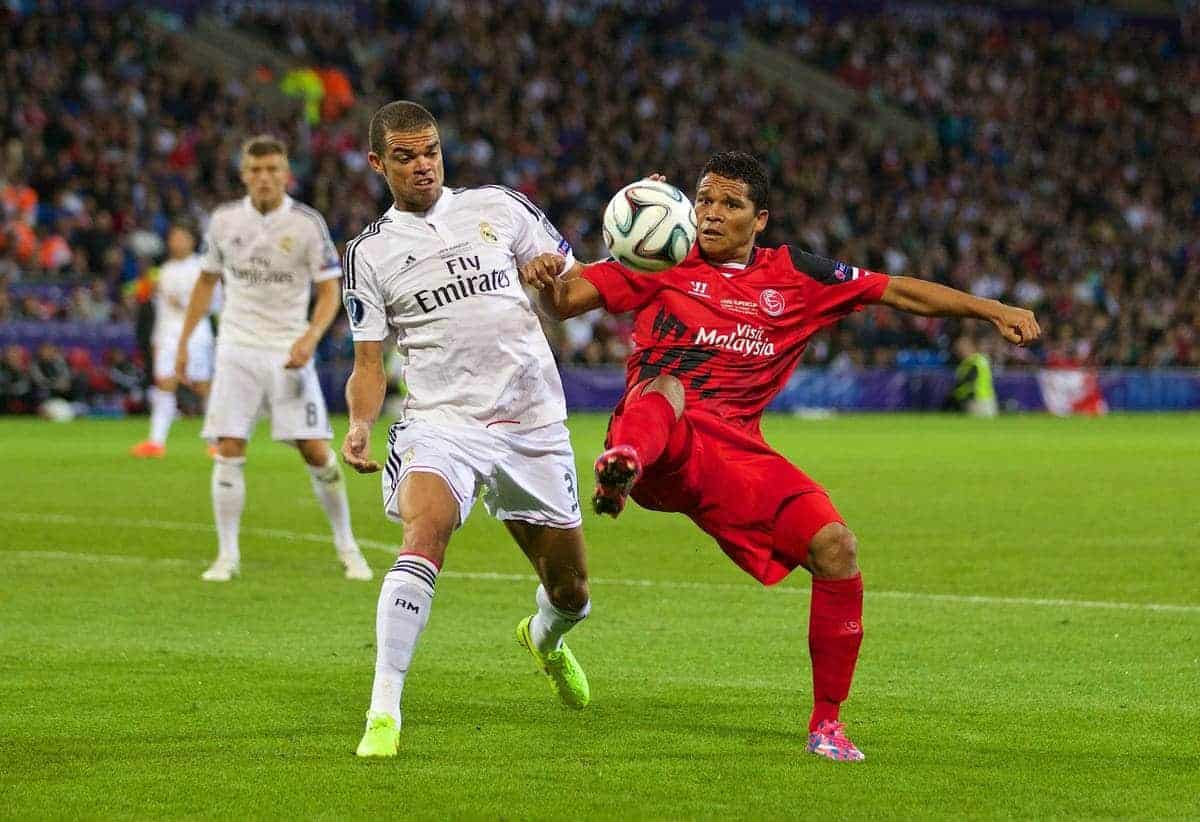 After facing criticism for the failure to replace Andy Carroll with a new forward signing in the summer of 2012 — albeit, with Clint Dempsey the primary target, this wasn't an entirely unfortunate result—Henry issued an open letter to fans explaining FSG's transfer strategy:
"The transfer policy was not about cutting costs. It was – and will be in the future – about getting maximum value for what is spent so that we can build quality and depth. […]

We will build and grow from within, buy prudently and cleverly and never again waste resources on inflated transfer fees and unrealistic wages."
Sounds utopic, right?
But whether or not, in the three seasons that have ensued since that encouraging message, Liverpool have succeeded in not wasting resources is a highly debatable notion.
The £20 million hit Liverpool took on the sale of Carroll to West Ham United is the perfect example, although the lumbering centre-forward was an albatross that needed discarding at any cost.
Elsewhere, the paltry figures received for the likes of Suso and Stewart Downing, as well as the significant outlays on the likes of Fabio Borini, Dejan Lovren, Adam Lallana, Luis Alberto and Iago Aspas seem far from frugal.
Compare this to Sevilla's signings in that time and the contrast is stark.
Geoffrey Kondogbia, from RC Lens, £3.5m (2012)
Carlos Bacca, from Club Brugges, £6m (2013)
Kevin Gameiro, from PSG, £6.5m (2013)
Marko Marin, from Chelsea, loan (2013)
Vitolo, from Las Palmas, £3m (2013)
Stephane Mbia, from QPR, loan (2013, made permanent 2014)
Daniel Carrico, from Reading, loan (2013, made permanent 2014)
Ever Banega, from Valencia, £2m (2014)
Timothee Kolodziejczak, from OGC Nice, £2.5m (2014)
Grzegorz Krychowiak, from Stade Reims, £5m (2014)
Gerard Deulofeu, from Barcelona, loan (2014)
Denis Suarez, from Barcelona, loan (2014)
(These are notable names from a long list of signings during that period. Transfer fees simplified and courtesy of TransferMarkt)
Each of these players joined for sensible transfer fees and became important players in manager Unai Emery's successful side.
Starting XI #SFCvFIO #UEL @EuropaLeague pic.twitter.com/xY1UoQPP04

— Sevilla FC (@SevillaFC_ENG) May 7, 2015
Bacca, for example, is La Liga's fifth-highest goalscorer this season, behind only Cristiano Ronaldo, Lionel Messi, Neymar and Antoine Griezmann.
That Sevilla are able to do so while offsetting big-money sales of the likes of Martin Caceres (£7m), Alvaro Negredo (£22m), Jesus Navas (£17.5m), Kondogbia (£17.5m), Gary Medel (£11m), Ivan Rakitic (£16m), Federico Fazio (£9m) and now-Liverpool pair Alberto (£7m) and Alberto Moreno (£16m) during that time and actually improve in the league and beyond is a testament to the model.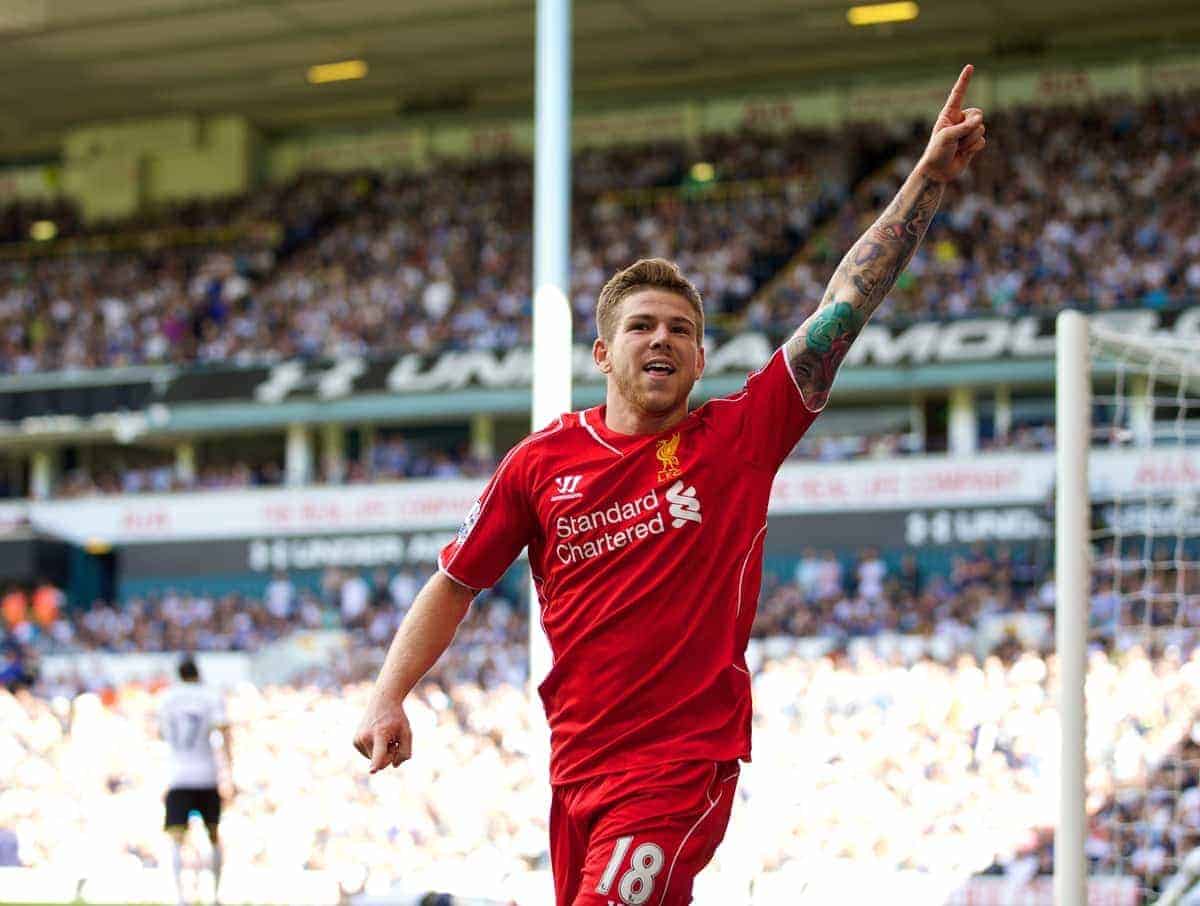 In the past three seasons, Sevilla have finished 9th, 5th, and (likely) 5th respectively, winning the Europa League once, with another final to come this season — all while making around £32 million in transfer fees alone.
Next season they will likely look to expand even further. But how did they manage to do so?
Monchi – The Man Behind it All
While Emery deserves a lot of credit for his achievements at the helm, the man that really makes Sevilla tick is Ramon Rodriguez Verdejo, better known as Monchi.
A former goalkeeper at the Seville club, Monchi retired in 2009 —at the age of 30 —to become Sevilla's Director of Football.
Since then, he has identified unpolished gems such as Rakitic, Medel, Negredo, Kondogbia, Fazio, Luis Fabiano, Julio Baptista, Freddie Kanoute, Seydou Keita and Adriano, selling them on for a considerable profit.
As Monchi puts it: "We buy players when they are almost unknown and are in the middle of their full development. After that, we sell footballers when they reach their top level."
Speaking in March, Monchi continued to outline his strategy at Sevilla:
"I consider myself a tool for the manager. Unai Emery tells me the profile of player he is looking for. Then, my scouting team starts working. Coordination with the manager is very important. Coordination in the scouting structure as well."
Monchi's mantra is thorough evaluation through scouting, something which isn't necessarily prevalent in England —seemingly, in particular, at Liverpool — leading him to unearth the best up and coming talents for Sevilla.
"Our scouting team analyse players thoroughly here and there. Still, we do not have spies anywhere. We are a 16-people team based in Sevilla and we travel a lot from the south of Spain," he says.
"We watch football everywhere: Belgium, France, Chile. Do you think that, nowadays, you need to have spies in South America when you can watch football anywhere on the telly?"
Perhaps the jewel in Monchi's crown at Sevilla is Dani Alves.
Signed for just £500,000 from Brazilian side Bahia back in 2003, Alves became the star of the Sevilla first team for six seasons, making 175 league appearances before making a £23.5 million move to Barcelona in 2008, potentially rising to £28.5 million depending on various clauses.
Alves was actually close to an £8 million move to Liverpool in 2006, but the Reds didn't meet Sevilla's asking price. Monchi and Sevilla's gain was Merseyside's loss.
Glen Johnson arrived three years later.
Liverpool's Need to Evolve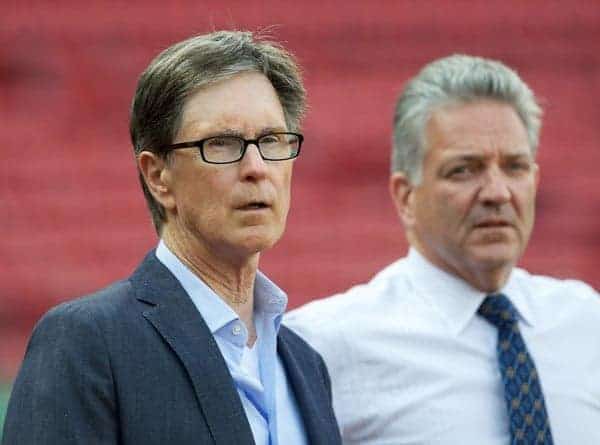 Sevilla continue to improve in La Liga and in Europe, and are becoming a dominant force.
While they are, like Liverpool seem to be becoming, a proving ground for the big-hitters of Europe, their ability to continue to challenge amongst them is due to the success of the model.
We've lost Kondogbia? No problem, we'll sign Krychowiak for a fraction of the price.
Sevilla honours since 2000/01:

League finish: 1st (Promoted from Segunda Division), 8th, 10th, 6th, 6th, 5th, 3rd, 5th, 3rd, 4th, 5th, 9th, 9th, 5th
Copa del Rey: Two-time winners
Europa League: Three-time winners
As Liverpool come to terms with their diminishing impact in the transfer market, and the effect its having on their ability to challenge — with perceived low-risk signings such as Lovren failing to keep them afloat—this summer requires a significant appraisal.
For the Reds, it shouldn't be a £30 million Aston Villa-era Christian Benteke that is their top priority this summer, it should be the £7 million Genk-era Benteke that Villa signed in 2012; there is value out there, you just need to look for it, not lazily track the Match of the Day highlights.
It will be a heightened challenge for the Spaniard, but perhaps the most important signing of Liverpool's summer could be Monchi himself.
Do Liverpool need to adopt a model like Sevilla's to renew their challenge in the league and in Europe? Let us know in the comments below.